Summary
Democracy onAir is a nonprofit, nonpartisan social enterprise that supports the development and hosting of open access and curated networks of elections and governance Hubs... including this Virginia onAir Hub.
Democracy onAir Hubs use a proprietary software platform to aggregate and display a wide array of content.  Viewing a Hub on a laptop or desktop computer provides an enhanced user experience especially through the interactive maps visible on the home page.
Democracy onAir focuses on providing a centralized, one-stop resource for all information related to elected officials and candidates running for office in a particular state ("Learn" about your elected officials and candidates). Democracy onAir also provides many means of interaction with officials and candidates, especially via streaming online town halls and interviews ("Discuss" with your representatives and candidates).
Democracy onAir is developing a network of interconnected elections and governance Hubs. The Virginia onAir Hub is the first Hub we are piloting in anticipation of having an onAir Hub for each state by early 2020 to be ready for the 2020 elections.
About
Democracy onAir collaborates with university-based onAir chapters to oversee the management of its Hubs and related YouTube channels and Twitter accounts. Democracy onAir hosts all its Hubs on its onair.cc domain (the ".cc" reflects the Creative Commons designation for all content onDemocracy onAir Hubs.Democracy onAir also provides whatever design, development, and content support that is required. Democracy onAir shares sponsor and other revenues with its collaborators.
Democracy onAir is chartered as a nonprofit organization in Virginia. Democracy onAir has its 501 C3 status so donations are tax deductible.
State Teams
Each state will have six directors. Depending on the state's size, assistant coordinators may also be involve. The state coordinators will be:
State Director: Oversees the state's Hub and onAir chapters, recruits and manages the other state directors, and interface with onAir free and premium members.
Content Director: Oversees and assigns the curation of politician, district, and issue posts in order to maintain timely and accurate information on the hub.
Membership Director: Recruits, trains, and supervises chapter Curators and organizes local events such as town halls and candidate days.
Outreach Director: Represents state onAir team with state government officials and politicians, other nonprofit organizations, and state-oriented news and TV organizations and government-related nonpartisan websites
Media Director: Supports Curators and politicians with live streaming and interactive chat sessions; trains politician's and their staffs on how they can hold online town halls; manages the Hub YouTube Channel, and oversees the recording and editing of events and other types of Aircasting.
Revenue Director: Oversees relationships with sponsors, advertisers, and donors and manages revenue generated from these sources.
Internship Opportunities
OnAir Networks
OnAir Networks LLC (ON) provides software, support, and hosting for the creation and sharing of knowledge between Hubs within a topical, knowledge network i.e. a Knowledge Network System. OnAir Networks has provided Democracy onAir with an exclusive license for all political applications.
Todd Gillette
CEO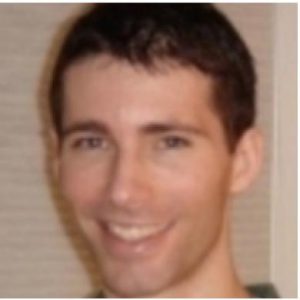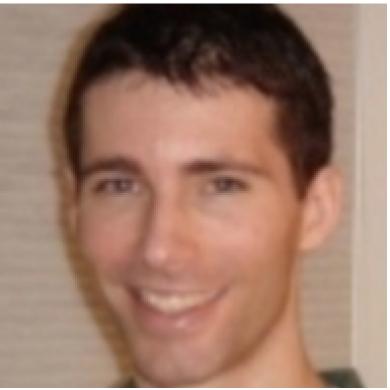 Todd Gillette is CEO of OnAir Networks. Todd is one of the principal software developers of the OnAir Knowledge Network System. Todd is also the visionary who inspired the political communication network of Hubs that are now being implemented by Democracy onAir. Todd received a PhD in neuroscience from George Mason University that centered on neuronal morphology, with a focus in data mining and pattern analysis to determine distinct topological features (i.e. branching patterns) of various neuronal types. and BS in Computer Science from Swarthmore. He is currently a software engineer at Northrop Grumman.
Jim McLean
VP, OnAir Media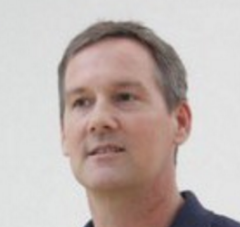 Jim is the lead designer of our Aircasting system that provides video producers the tools to create live stream videos with live Q&A archived in posts. Jim is an Instructional Technologist / Visual Media Specialist with Information Technology Services (ITS) unit at George Mason University. Jim specializes in immersive technology for educators: VR/AR applications, 3d Design and Printing, and 360° video production solutions. Jim is also the owner and principal photographer of The Vintage Photographer.