Summary
I am Vice President of OnAir Media for OnAir Networks. I am the lead designer of our Aircasting system that provides video producers the tools to create live stream videos with live Q&A archived in posts.
About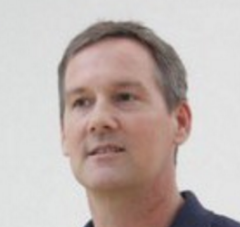 I am an Instructional Technologist / Visual Media Specialist with Information Technology Services (ITS) unit at George Mason University. I specializes in immersive technology for educators: VR/AR applications, 3d Design and Printing, and 360° video production solutions. I am also the owner and principal photographer of The Vintage Photographer.
Experience
Education
MFA
American University, Washington, DC
2019 to present

Film & Digital Media

BA
George Mason University
2019 to present

Art and Visual Technology (AVT)
Work Experience
nstructional Technologist (Digital Media)
George Mason University
2013 to present

Specializing in immersive technology for educators: VR/AR applications, 3d Design and Printing, and 360° Video production solutions.



Instructional Technologist (Digital Media)
Wellesley College
2010 to 2013
Photographer
USO World Headquarters
1991 to 2001

Celebrity Entertainment division

Photographer
Comprint/Gannet News
1993 to 1998

Staff Photographer
Contact
Email: Jim McLean, GMU email
Web
Websites
Virginia onAir profile post, LinkedIn
Papers
Articles
Jim McLean is George Mason University's December Employee of the Month
By: Damian Cristodero
Mason News – December 7, 2019
Jim McLean is involved in so many things at George Mason University he cannot name them all without a few silent moments to ponder.
Let's see, there is his work, generally, as an instructional technologist with the Online Learning Resources group. He is the administrator for the media platform for the university's Blackboard system. His workshops instruct faculty how to best capture and integrate media into their courses.
He works with instructional designers in George Mason's Online Course Development Institute, and with the Assistive Technology Initiative. And he is helping establish an immersive technology space that will concentrate on teaching and using 3-D printing, 360 video, and virtual and augmented reality program
Discuss
Post Curator
The lead curator for this Jim McLean post is Jim McLean.
If you have any content you would like to add to this post, submit it to xjmcleanx@gmail.com.
Feedback
Feedback discussion coming soon.
Topics