Summary
Lead onAir Chapter: @George Mason University
Virginia is located in the Southern region of the USA with Richmond as its capital. The Richmond General Assembly has 40 Senate members and 100 House of Delegate members. Virginia's current political leaders are:
Governor Ralph Northam (D) since 2018
Lt. Governor Justin Fairfax (D) since 2018
Attorney General, Mark Herring (D) since 2018
Senior Senator Mark Warner (D) since 2008
Junior Senator Tim Kaine (D) since 2014
About
Featured video: This video was produced by Nader Momtaz and Ny-Jhee Jones with Adia McLaughlin as the narrator. It was completed on Nov. 15, 2019.
Videos
About Virginia onAir
Published on November 15, 2019
This video was produced by Nader Momtaz and Ny-Jhee Jones with Adia McLaughlin as the narrator.
Open to all Virginians
Any resident of a state can participate in Virginia onAir activities. We particularly focus on educating and engaging college students.
Any Virginia resident can be a member of an onAir chapter at the public university nearest their residence within one of our five regions in Virginia. Chapters will be led by undergraduate students from a variety of backgrounds and academic disciplines. Students can participate via internships, experiential courses, research projects, student clubs, and their student governments. Virginia onAir is committed to ensuring that all interested students and residents have the opportunity to engage in politics regardless of their time constraints or location.
"Governance" being how laws are made and how we as Virginia students and residents can influence legislation.
Benefit to VA Residents
One critical problem for residents of Virginia is that they must go online to multiple sources and forums to build political knowledge and interact with politicians. Residents need one go-to online platform that aggregates information from many sources AND enables multiple ways to interact with representatives and candidates.
We provide the tools to solve these problems.
Virginia onAir's Hub is ONE place to go for all residents to go for all their political information and communications needs.
Virginia onAir's Hub is designed for both large computer screens and small smart phone screens.
Virginia onAir's Hub is simple to use for curators, members, and viewers
Virginia onAir's Hub streams and archives videos produced by its media team as well as many public sources like the General Assembly streaming of sessions and committee hearings
Benefit to Politicians
Virginia federal and state representatives and candidates running for office. All current state and federal representatives are automatically ex-officio members of the Virginia onAir Advisory Board.
Most politicians and their staff don't have the time expertise, tools, or budget to design, develop, and maintain a comprehensive web presence. Currently, politicians need to utilize many web sources and social media networks to engage citizens. We provide the tools to solve this problem.
Student Leaders
Virginia onAir is lead by a team of students from George Mason University (GMU) along with students from Virginia Commonwealth University (VCU), Virginia Tech (VT), University of Virginia (UVA), Old Dominion University (ODU), and other Virginia colleges and universities.  Short biographies of the lead Virginia onAir directors are below.
Virginia onAir Directors
Katlyn Weiser
Executive Director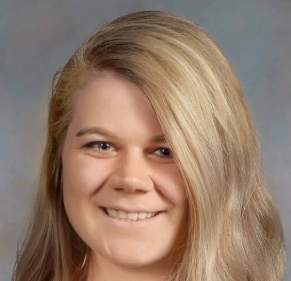 Katlyn Weiser is a senior at George Mason University majoring in Government and International Politics. Katlyn is the founder and president of the GMU Virginia21 chapter and Chair of the VA21 student advisory board. Katlyn is a former GMU senator in Student Government and is currently Undersecretary for Academic Affairs. Katlyn has interned for U.S. Senators Heidi Heitkamp of North Dakota, Debbie Stabenow of Michigan, and Bob Casey of Pennsylvania. She has also interned for the Almanac of Virginia Politics published by George Mason University.
From RVS magazine, "As young people, we make up one of the largest voting demographics in Virginia," said Weiser. "Perhaps if more young people got involved with politics then our legislators might actually create policies to reflect our interests."
Kerrie Thompson
Outreach Director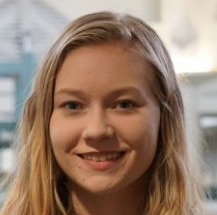 Kerrie Thompson is a senior at George Mason University majoring in Global Affairs. She is also a member of the GMU onAir chapter.
Kerrie's mission is to help expand the Virginia onAir network to other areas of the state to ultimately provide an all encompassing, unbiased source for news and general information on Virginia politics.
Mission Statement
Virginia onAir organizes students to become engaged in and impact state and federal politics facilitating a more civil, collaborative, and vibrant democracy.
Students manage and curate information and media-rich Hub website on elections and governance where Virginia residents can learn more about and interact with their representatives and each other on the issues important to them.
Current Status & Plans:
Virginia onAir oversees the onAir chapters based in public universities throughout the state. Current chapters include: GMU (NoVA region), VCU (SC-VA region), and Virginia Tech (SW-VA region). Students in each chapter curate representative and candidate posts in their region with a focus on conducting video interviews of politicians. We are seeking chapter presidents for UVA (Central VA region) and ODU (SE-VA region).
Democracy onAir
Democracy onAir is a nonprofit, nonpartisan social enterprise that supports the development and hosting of open access and curated networks of elections and governance Hubs, including this Virginia onAir Hub.
Our mission is to promote a more informed, civil, and engaged civil citizenry, particularly in local and state politics, by providing citizens in democratic societies easier, faster, and more efficient access to
learn about their government, representatives, candidates, and local/regional issues,
discuss with their fellow citizens and representatives in civil and dynamic forums, and then
engage by voting, advocating for and shaping policy, participating in campaigns, and even running for office.
We aim to address the current climate of divisiveness, tribalism, fact-free dialogue, and ad hominem attacks. We also see an opportunity to bring attention to the underserved area of state political issues and governance.
Democracy onAir Directors
Todd Gillette
Chair, Board of Directors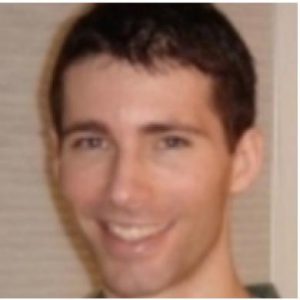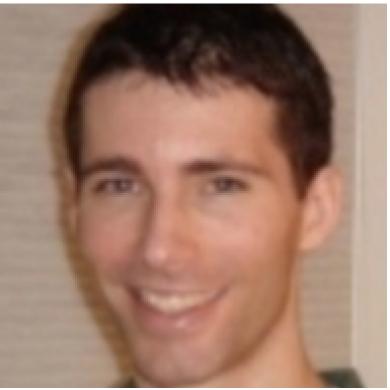 Todd Gillette is the visionary who inspired the political communication network of Hubs that are now being implemented by Democracy onAir. Todd is also the lead developer of the custom political communication software adapted to the knowledge sharing platform that Democracy onAir licenses from Air Networks. Air Networks provides Democracy onAir with the software, support, and hosting that makes the state Hubs possible.
Todd received a PhD in neuroscience from George Mason University that centered on neuroinformatics applied neuronal morphology to identify and distinguish topological features (i.e. branching patterns) of various neuronal types. Todd has degrees in Engineering and Computer Science from Swarthmore College. He is currently a software engineer at Northrop Grumman.
Tim O'Shea
Board of Directors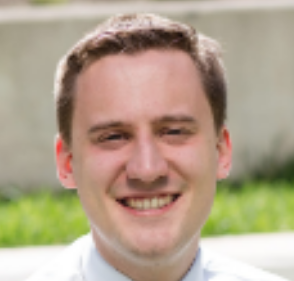 Tim O'Shea is the founding Executive Director of Democracy onAir. Tim has been critical to the early development of the curation and moderation guidelines as well as recruiting, coordinating, and inspiring our core team of directors.
Tim, currently enrolled in Georgetown University Law Center, graduated summa cum laude from George Mason University where he studied Government and International Politics, Data Analysis, and Economics. He worked as the Database and Intelligence Manager at Rise To Peace, where he developed and launched multiple open-source intelligence databases on international terrorism. He also worked as a Market Research Associate for the Virginia Small Business Development Center, where he synthesized market research and intelligence for business partners primarily in the security sector. He has presented at research conferences at James Madison University and Georgetown University, and his work has been published in the Chicago Journal of Foreign Policy and the Immigrant Research Library.
Nader Momtaz
Operations Director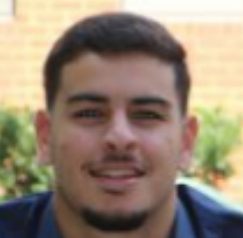 Nader Momtaz is responsible for coordinating all Democracy onAir activities.
Nader's mission is to increase transparency and better communication between the politicians and the people. He truly believes that the people's voice is stronger than any one individual and that everyone has a right to learn the facts and participate in our democracy while fulfilling their civic duties.
Nader is a George Mason University alum that pursued a BA in Global Affairs as a part of the College of Humanities and Social Sciences and a Minor in Conflict Analysis and Resolution.
Ny-Jhee Jones
Media Director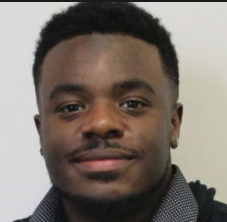 Ny-Jhee Jones supports Democracy onAir's efforts related to onAir media including recruiting and training state media directors, producing politician interviews and political shows, and streaming from the state hubs relevant sessions, hearings, debates, town halls, and forums.
Ny-Jhee is a senior at George Mason University majoring in Global Affairs. Ny-Jhee Jones was an intern with Democracy onAir and Virginia onAir Media Coordinator in the spring of 2019 as part of being a Global Politics Fellow at the Schar School of Policy and Government. Ny-Jhee has been, at different times, the producer, director, talent, and videographer for the About Virginia onAir video at the top of this post. He is a member of the National Society of Collegiate Scholars, scholarship/fundraising Chair for the Pi Kappa Alpha Fraternity, and secretary/treasurer for Patriots for Peace. Ny-Jhee is also a talented thespian who has performed in a number of plays and does standup comedy.
Shuaib Ahmed
Technology Director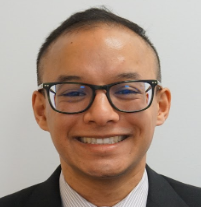 Shuaib Ahmed coordinates the technology initiatives that support Democracy onAir through UX, web analytics, server management, cybersecurity, interactive district and region mapping, custom software, media content, and organizational support.
Shuaib is a a senior at George Mason University majoring in information technology with a concentration in cybersecurity.  As part of his IT senior capstone project, he is leading a team of five other GMU students to solve business challenges through the application of technology.  One of the objectives of the capstone project is to demonstrate the scalability of the state hubs by coordinating the development of the Ohio onAir elections and governance hub.
How can I impact politics
From your home, office, or library's computer and from your phone, Virginia onAir and its Hub website will enable you to more quickly, easily, and effectively LEARN more about your representatives, candidates, and issues important to Virginians; DISCUSS your interests, concerns, opinions, and suggestions; and ENGAGE in supporting a more civil, and vibrant democracy in Virginia.
Learn more about how you can impact politics in Virginia, including participating in Virginia onAir's Hub, university chapters, and events … becoming a better informed voter, and engaging more with governance at both the state and federal levels.
Contributing to Virginia onAir
There are three primary ways of supporting Virginia onAir if you are not a Chapter, Hub, or premium member:
Donate to Democracy onAir, the 501c3 organizing the Virginia onAir pilot Hub and other state Hubs in the US and abroad.
Have your organization become a Hub Sponsor
Volunteer to assist your closest university onAir Chapter
Donors can be any named individual or foundation (no anonymous donations permitted).  Donors can support the entire Hub, a District and all the posts within it, an individual Post, and/or Curator profile.
Checks or wire transfers are made to Democracy onAir.   Democracy onAir has 501C3 status so donations are tax deductible. Contact Nader Momtaz at nader.momtaz@onair.cc.
Any individual and organization such as a government agency, university, NGOs or company can become a sponsor of this Hub. Sponsors can support the entire Hub, any Hub category and all the posts within it, and any individual post.
To become a sponsor, contact Nader Momtaz at nader.momtaz@onair.cc.
What the media say
From RVA magazine by Zach Armstrong on January 24, 2020
Virginia onAir is working to ensure that young voters in the Commonwealth are able to stay informed about this year's important election cycle.

Virginia onAir, a student run non-partisan non-profit organization, works by providing online hubs for elections and governance information, facilitating greater civic education, discussion, and engagement. Political candidates can also use their website to create a more easily accessible web presence.

"As young people, we make up one of the largest voting demographics in Virginia," said Weiser. "Perhaps if more young people got involved with politics then our legislators might actually create policies to reflect our interests."To read more about and comment on this article, go to Articles about Virginia on Air.
Student Internship Opportunities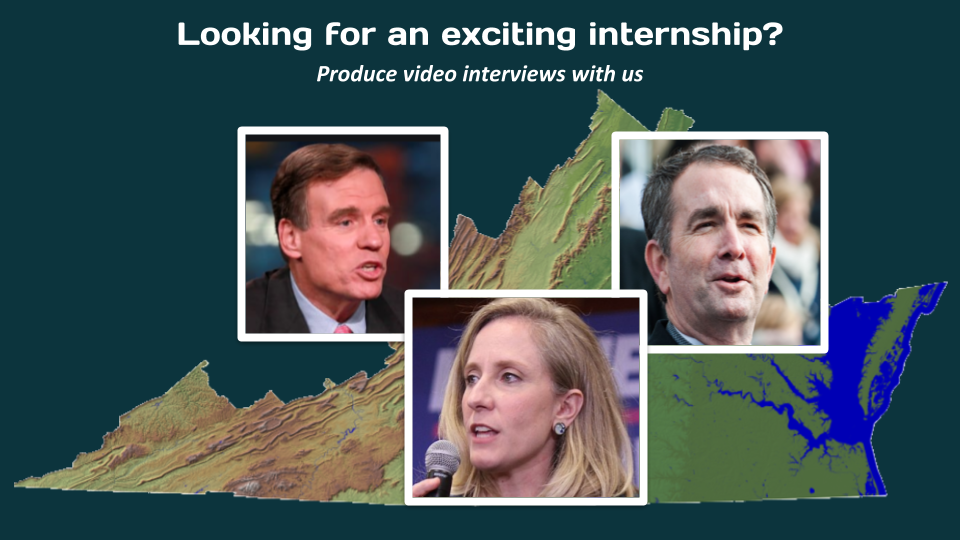 GMU was the first university onAir chapter established in the fall of 2018. The affiliated undergraduate student organization was started in the spring of 2019 by Adia McLaughlin. The GMU onAir chapter is the lead chapter for the state of Virginia and a model of how students in onAir chapters at universities in other states can manage and curate their states Hub.
To oversee the initial interviewing of US Senate and House members, USA onAir is organizing a teams of students from universities in and near the District of Columbia.DC onAir university chapters.
If you would like to be part of one of these interviewing teams as an interviewer (and curator of a representative and/or candidate's post) or as an Aircaster. Aircasters are media students who have some experience and expertise with recording interviews and creating a onAir video from the recording