Summary
Mission statement:
Democracy onAir, through its easy to use, innovative network of state Hubs and university chapters, organizes students to become engaged in and impact state and federal politics facilitating a more civil, collaborative and vibrant democracy.
Students manage and curate information and media-rich online places where a state's residents can learn more about and interact with their representatives and each other on the issues important to them.
Current status and plans:
The USA onAir Hub is the central Hub of a network of state elections and governance Hubs. Democracy onAir's first two pilot state Hubs- Virginia onAir and Ohio onAir – demonstrate how we will develop, implement and interconnect a network of 50 state Hubs in preparation for the Nov. 5, 2020 elections.
About
Democracy onAir, a nonpartisan nonprofit organization provides the web technology and support to create, host, and sustain the state elections and governance hubs.  Democracy onAir also develops and monitors the curation and moderation guidelines for the Hubs and manages the finances for each state hub.
We aim to address the current climate of divisiveness, tribalism, fact-free dialogue, and ad hominem attacks. We also see an opportunity to bring attention to the underserved area of state political issues and governance.
Our mission to promote a more informed, civil, and engaged civil citizenry is implemented by providing citizens in democratic societies easier, faster, and more efficient access to
learn about their government, representatives, candidates, and local/regional issues,
discuss with their fellow citizens and representatives in civil and dynamic forums, and then
engage by voting, advocating for and shaping policy, participating in campaigns, and even running for office.
Each Hub is focused on elections and governance – "Governance" being how laws are made and how we as Virginia students and residents can influence legislation. Each Hub has onAir chapters based in public universities throughout a state.
Any USA resident can become a member of  Democracy onAir, participate in Hub discussions and other Hub online and in person activities including university chapter events. Chapters will be led by undergraduate students from a variety of backgrounds and academic disciplines. Students can participate via internships, experiential courses, research projects, student clubs, and their student governments. Democracy onAir is committed to ensuring that all interested students and residents have the opportunity to engage in politics regardless of their time constraints or location.
All the state Hubs such as Virginia onAir are managed and curated by students in OnAir university chapters throughout a state.  This USA onAir Hub is managed and curated by a team of students from DC area universities as well as colleges and universities throughout the United States.
Benefit to VA Residents
One critical problem for residents of Virginia is that they must go online to multiple sources and forums to build political knowledge and interact with politicians. Residents need one go-to online platform that aggregates information from many sources AND enables multiple ways to interact with representatives and candidates.
We provide the tools to solve these problems.
Virginia onAir's Hub is ONE place to go for all residents to go for all their political information and communications needs.
Virginia onAir's Hub is designed for both large computer screens and small smart phone screens.
Virginia onAir's Hub is simple to use for curators, members, and viewers
Virginia onAir's Hub streams and archives videos produced by its media team as well as many public sources like the General Assembly streaming of sessions and committee hearings
Benefit to Politicians
Virginia federal and state representatives and candidates running for office. All current state and federal representatives are automatically ex-officio members of the Virginia onAir Advisory Board.
Most politicians and their staff don't have the time expertise, tools, or budget to design, develop, and maintain a comprehensive web presence. Currently, politicians need to utilize many web sources and social media networks to engage citizens. We provide the tools to solve this problem.
Democracy onAir Directors
Todd Gillette
Chair, Board of Directors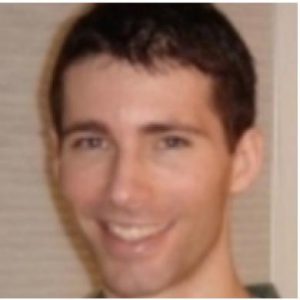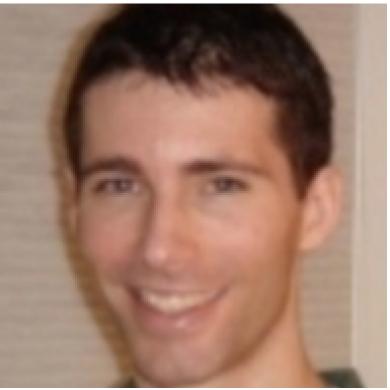 Todd Gillette is the visionary who inspired the political communication network of Hubs that are now being implemented by Democracy onAir. Todd is also the lead developer of the custom political communication software adapted to the knowledge sharing platform that Democracy onAir licenses from Air Networks. Air Networks provides Democracy onAir with the software, support, and hosting that makes the state Hubs possible.
Todd received a PhD in neuroscience from George Mason University that centered on neuroinformatics applied neuronal morphology to identify and distinguish topological features (i.e. branching patterns) of various neuronal types. Todd has degrees in Engineering and Computer Science from Swarthmore College. He is currently a software engineer at Northrop Grumman.
For more information about Todd, go to his member post.
Tim O'Shea
Board of Directors
Tim O'Shea is the founding Executive Director of Democracy onAir. Tim has been critical to the early development of the curation and moderation guidelines as well as recruiting, coordinating, and inspiring our core team of directors.
Tim, currently enrolled in Georgetown University Law Center, graduated summa cum laude from George Mason University where he studied Government and International Politics, Data Analysis, and Economics. He worked as the Database and Intelligence Manager at Rise To Peace, where he developed and launched multiple open-source intelligence databases on international terrorism. He also worked as a Market Research Associate for the Virginia Small Business Development Center, where he synthesized market research and intelligence for business partners primarily in the security sector. He has presented at research conferences at James Madison University and Georgetown University, and his work has been published in the Chicago Journal of Foreign Policy and the Immigrant Research Library.
For more information about Tim, go to his member post.