Summary
Current Position: State Delegate of District 55 since 2014
Affiliation: Republican
Buddy Fowler serves on the General Laws Committee where he chairs a Subcommittee. He also serves on the Privileges and Elections Committee where he is a member of the Election Law and Constitutional Amendment Subcommittees. Finally, Buddy serves on the Finance Committee (where he keeps taxes low!).
After graduating Mary Washington University with a degree in History, Buddy became a small business owner, and served as an aide to Delegates Frank Hargrove and John Cox.
About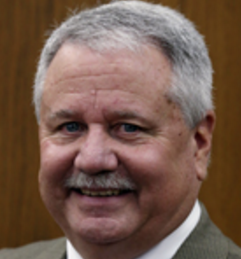 Source: Campaign page
Hyland "Buddy" Fowler Jr. is honored to represent Virginia's 55th House district. The 55th is comprised of approximately 80,000 people in parts of Hanover, Caroline, and Spotsylvania counties. 
Buddy serves on the General Laws Committee where he chairs a Subcommittee. He also serves on the Privileges and Elections Committee where he is a member of the Election Law and Constitutional Amendment Subcommittees. Finally, Buddy serves on the Finance Committee (where he keeps taxes low!).
After graduating Mary Washington University with a degree in History, Buddy became a small business owner, and served as an aide to Delegates Frank Hargrove and John Cox.  
A lifelong resident of Virginia, Buddy and his wife, Patsy, reside in Hanover County where they raised their three children. He is a member of Slash Christian Church, volunteers with Boy Scout Troop 700, and is an Ashland Little League Coach.
https://vimeo.com/387858100
Experience
Volunteer Experience
Member
2019 to present

Slash Christian Church
Ashland Clay Springs Ruritan
Boy Scouts of America, Troop 700
Sons of the American Revolution, Thomas Jefferson Chapter
Sons of Confederate Veterans, Hanover Dragoons Camp #827
Hanover County Historical Society
National Wild Turkey Federation, Lee Davis Longbeards
Ducks Unlimited, Hanover Chapter
Education
B.A., History
Mary Washington College
1995 to present
Personal
Birth Year:

 1955

Place of Birth:

 Richmond, VA

Gender:

 Male

Race(s):

 Caucasian

Religion:

 Disciples of Christ

Spouse:

 Patsy Lynn Traylor (Pat)

Children:

 Laura Lee Pike, Zachary, and Martha
Contact
Legislative Assistant: Dale Hargrove Alderman
Administrative Assistant: Kathy Glazebrook
Email:
Offices
Capitol Office
Pocahontas Building
900 E. Main St,
Richmond, Virginia 23219
Phone: (804) 698-1055
District Office
10321 Washington Highway
Glen Allen, VA 23059
Phone: (804) 305-8867
Web
Government Page, Campaign Site, Facebook
Politics
Recent Elections
2019
| | | |
| --- | --- | --- |
| H. F. "Buddy" Fowler, Jr. (R) | 17,356 | 60.06% |
| Morgan K. Goodman (D) | 11,508 | 39.82% |
| Write-In (Write-in) | 36 | 0.12% |
| TOTAL | 28,900 | |
2017
| | | |
| --- | --- | --- |
| Buddy Fowler (R) | 10,870 | 59.9% |
| Morgan Kathleen Goodman (D) | 12,056 | 39.9% |
| Write In (Write-in) | 70 | 0.2% |
| TOTAL | 22,996 | |
2015
| | | |
| --- | --- | --- |
| Buddy Fowler (R) | 10,870 | 60.3% |
| Antoinette Lee Radler (D) | 7,118 | 39.5% |
| Write In (Write-in) | 38 | 0.2% |
| TOTAL | 18,026 | |
2013
| | | |
| --- | --- | --- |
| Buddy Fowler (R) | 15,334 | 56.8% |
| Antoinette Lee Radler (D) | 10,123 | 37.5% |
| Write In (Write-in) | 54 | 0.2% |
| TOTAL | 25,511 | |
Finances
FOWLER JR, H F (BUDDY) has run in 4 races for public office, winning 3 of them. The candidate has raised a total of $350,249.
Source: Follow the Money
Committees
Committees
Privileges and Elections
Finance
General Laws
Appointments
Other Commission & Committee Appointments
Block Grants
Enslaved African Americans in Virginia, Task Force to Assist in Identification of the History of Formerly
House Elections Subcommittee
House Finance
House General Laws
House General Laws Subcommittee #4
House Privileges and Elections
Reapportionment Joint Committee
Volunteer Firefighter's and Rescue Squad Worker's Service Award Fund Board
War Memorial Board, Virginia
Voting Record
See: Vote Smart
New Legislation
Source: Virginia Legislative Information System
Issues
Governance
Ethics
During the 2015 General Assembly session, we passed House Bill 2070. When combined with the meaningful steps the General Assembly took last year, this legislation significantly strengthens Virginia's ethics, transparency and disclosure laws. These changes will increase transparency, hold elected officials accountable, and help restore trust in government. HB 2070 made the following changes:  adopted a $100 aggregate annual gift cap,  created an ethics advisory commission,  required lawmakers to seek pre-approval for travel,  doubled the frequency of reporting,  required all disclosure be filed online for easy review by the public,  required legislators to report gifts to family members,  and implemented mandatory ethics training. My opponent criticizes me for accepting what she believes is a flawed Ethics bill. Apparently, my opponent was not informed that the "Ethics" legislation represented a bipartisan effort that included the leadership of both the House Republican and Democratic Caucuses! Due to both parties "being at the table", HB 2070 passed the House of Delegates by a vote of 92-0, and State Senate by a vote of 38-0!
Economy
The House of Delegates remains laser-focused on improving Virginia's economy. During the 2015 General Assembly, we passed legislation to attract innovative new companies to Virginia (HB1662, Uber & Lyft). The General Assembly also passed HB1360, which provides entrepreneur's access to a new financial capital source called "Crowdfunding". The General Assembly also fought to protect Virginia's status as a right-to-work state with the first passage of a Constitutional amendment, (HJ490). This amendment will have to pass again in the 2016 General Assembly and then the people will ultimately decide the amendments fate in a referendum. I was proud to be a co-patron of the Right-to-Work constitutional amendment. I will continue to support our entrepreneurs, as well as pro-economic growth policies. I will oppose legislation that hinders the free enterprise system and retards employment. Finally, for my commitment and support for these important issues over the last 2 years, I have received recognition from two important organizations. I am honored to have earned an A+ Rating from the VA Chamber of Commerce on issues important to Virginia businesses, and a 100% rating from the National Federation of Independent Business for my support of issues confronting small business.
Education
Patsy and I are proud that our three children all graduated from Hanover County Public Schools. A good education is critical for future success. Whether you are college bound, or seeking a credential in Career and Technical Education, a high school diploma is the first step towards securing future prosperity. Many important public education reforms have been enacted since I first took office in January of 2014. These reforms, which I supported, are intended to improve the quality of classroom instruction, reform the Standards of Learning tests and Standards of Accreditation, and also to provide local school divisions with increased budgeting flexibility so as to provide local School Boards with the ability to fund their most important priorities. I also believe that the teacher is the most important ingredient in education and for that reason the overwhelming majority of education funding must be centered in the classroom. I believe the General Assembly should have a benchmark of requiring 70% of every education "dollar" be spent on classroom instruction. I have supported funding the state's share of a pay increase for public school teachers, and just as important, I have supporting fully funding the Virginia Retirement System. Education Reforms – K-12 Public Education is the largest part of the State Budget. However, the General Assembly is not simply throwing money at education. Over the last 3 years, the General Assembly has passed numerous reforms to the Standards of Learning and Accreditation! During my first term in the General Assembly, I supported reforming the Standards of Learning by reducing the number of tests, by changing the SOLs to reflect actual learning, and also co-patroned legislation to eliminate the A-F grading system for school accreditation. I also supported the creation of the first Governor's School for Career and Technical Education, which began this summer in Hanover County! In 2016, I supported HB895 will overhaul the current "standard" and "advanced" diplomas and verified units of credits and develop new graduation standards in consultation with stakeholders. The new standards will emphasize critical and creative thinking and the establishment of multiple paths toward college and career readiness including internships, externships and credentialing. I also supported HB525 which requires the State Board of Education to review current SOL testing and make recommendation on number of tests, subject matter, and questions composition. Finally, I supported the creation of "Virtual" Schools (HB8), which would have provided students with the opportunity to take courses not offered in their local school division through online public schools. Unfortunately, Governor McAuliffe "vetoed" this innovative idea. In the future, I will continue to push for additional SOL reforms, and innovative ways to not only teach our children, but also provide for greater educational choices for families. Higher Education – There is no question that the cost of a college education is becoming less affordable every year. For this reason, making college more affordable has been a priority, and I supported several bills to do that, including legislation to cap unreasonable mandatory student fees, encourage colleges to offer affordable "flat-fee" degrees and make it easier for families to find the information they need about college costs. In 2015, the budget included funding to open up 2,100 more in-state enrollment slots and transfer slots for Virginia families and $10.1 million more for student financial aid. I also supported HB2320 which requires the State Council of Higher Education to establish a more affordable, $4,000 per year online degree program for Virginia students. I will continue to support innovative solutions like these in order to keep a college degree within the reach of Virginia students.
Environment
One of my top priorities as a lifelong outdoor enthusiast will be to work to support efforts to clean up the Chesapeake Bay and its tributaries. I believe it is important to continue current efforts at modernizing local sewage treatment plants, and to provide adequate funding for the "Cost Sharing" program that assists farmers in the implementation of agricultural "best management practices". These BMPs are intended to reduce the agricultural runoff into our streams and rivers. It is my belief that environmental regulations must be based on 3 important principles including: regulations must be based on sound science; must produce results that are measurable; and must be affordable and workable. The best intended environmental regulations are useless if they are too costly or complex to implement. Bio-solids – Sewage bio-solids and industrial bio-solids is a very important issue. During the 2015 General Assembly, I introduced legislation and ultimately was chief co-patron to legislation that imposed a fee on the application of industrial biosolids similar to the fee already paid for applying sewage bio-solids. The revenue provides a revenue source which local governments can access to pay for local environmental monitoring. In addition, I introduced legislation calling for an environmental "study" of the bio-solid program, and ultimately co-patroned another "study" resolution (HJ506) which was much more comprehensive. I am extremely proud of the fact that my efforts on this issue gained the support of both the Sierra Club and the Virginia Conservation Network. During the 2016 General Assembly, I was a co-patron of HJ506 which required a study of the shortterm and long-term effects of the storage and land application of industrial wastes and treated sewage sludge (biosolids) on public health, residential wells, and surface and ground water. Ultimately, the General Assembly passed HJ120 which is a 2 year study that directs the Joint Legislative Audit and Review Commission to analyze scientific literature on the health effects of biosolids and industrial residuals, and to evaluate the feasibility of requiring municipal utilities that are currently permitted to generate "Class B" material to upgrade their facilities to generate "Class A" material, and undertake other analyses. I voted in favor of HJ120.
Health Care
Medicaid expansion – Clearly, the number one health care issue facing the Virginia General Assembly will be whether, or not, to expand Virginia's Medicaid program. I am opposed to expanding Medicaid, not because Medicaid expansion is part of Obamacare and not because this is a Republican vs Democrat issue. When you boil the Medicaid expansion issue down, it is simply a math problem. Here are some numbers to ponder: ¸ Over the last 30 years, the cost of VA's Medicaid program has increased by 1600% and is currently increasing at about 8% annually. Just maintaining the current Medicaid program will cost VA taxpayers an additional $2 billion over the next 8 years. ¸ VA already has approximately 940,000 people on Medicaid. That means 1 out of every 8.5 Virginians is on Medicaid already! ¸ The cost of the Medicaid program has been increasing so fast that for every new dollar that comes into the state's treasury, 40 cents will have to go to Medicaid. In other words, Medicaid is beginning to "crowd out" other programs such as Education, Public Safety, Mental Health, Transportation, etc. ¸ While the Federal Government "promises" to pay 90% of the "expansion" in perpetuity, the Feds are already $20 trillion in debt and are proposing to reduce funding for Medicaid. This will leave states like Virginia holding the bag. If the Feds reduce the "Expansion" match to 50% like the existing Medicaid program, the cost to Virginians will be an additional $1 billion per year. We simply cannot afford that type of expense. ¸ There are years of research that have documented significant fraud within the program and the problems all states are having servicing Medicaid patients. It would be irresponsible to send good money after bad. ¸ Finally, none of the federal funds cover the extensive administrative costs, state or local. In Hanover County alone, the administrative costs are estimated to be approximately $250,000 annually.