Summary
District Description: County of York (part); Cities of Hampton (part) and Poquoson
Current Delegate: Gordon Helsel since 2011 (R)
According to Ned Oliver of Virginia Mercury:
"This is another district that got a significantly bluer under a court-ordered redistricting plan. The Republican incumbent who held the seat, Gordon Helsel, decided not to run for reelection, which Democrats say boosts their chances because the GOP will be starting from scratch in terms of name ID.
Kaine won here with 57 percent of the vote and, so far Mugler, a longtime school board member who ran as a moderate in the Democratic primary, has far outraised Holcomb, a lawyer and lobbyist who represented the conservative Family Foundation."
VA House District 91
Martha Mugler
Current Position: Executive Assistant for Business Development at Old Point National Bank
Affiliation: Democrat
Candidate: 2019 State Delegate VA House District 91
For more information, see Martha Mugler's post.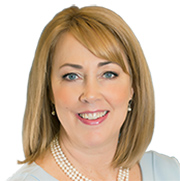 Martha has lived, worked, and raised a family in the 91st District. She's a native of Hampton and attended middle and high school in Poquoson.
Martha was elected to the Hampton School Board in 2008, and is currently serving her third term. She served as Chairman of the Board for four years from 2012 – 2016. Martha received her BA in Communications from Radford University and is an Executive Assistant for Business Development at Old Point National Bank. She previously worked in university admissions, public, community and media relations.
Martha is a member of the Virginia School Board Association, the Council for Urban Education, the National School Board Association and the Woman's Club of Hampton, Inc. She has served as an appointed member of the Virginia School Board Association Legislative Positions Committee and is currently serving on the WHRO Hampton Roads Education Telecommunications Association, Inc. Education Advisory Committee.  She is a Governor McAuliffe appointee to the Virginia 529/Able Now Board.
Martha is a member and Sunday school teacher at First Presbyterian Church and assists in serving hot lunches to children during the summer through No Kid Hungry and the USDA.
Deeply committed to children and her community, Martha has served on the boards for Downtown Hampton Child Development Center, Star Achievers Academy and the Virginia Living Museum. She is the past president of the Junior Woman's Club of Hampton, Inc. and S.P. Langley Elementary School PTA. In addition, Martha is a past member of the Junior League of Hampton Roads and served for many years as a Brownie & Girl Scout Leader. Mrs. Mugler has been recognized by the Barrett-Peake Foundation for her contributions to the Peninsula and by the Coalition for Justice for Civil Rights for outstanding service to the community.
She is the proud mother of three children, Chandler, Will & Anne-Logan and Granmommie to 4-year-old Devon and one-year-old Will. Martha is married to the Honorable Ross A. Mugler.
Colleen Holcomb
Current Position: Lawyer
Affiliation: Republican
Candidate: 2019 State Delegate VA House District 91
For more information, see Colleen Holcomb's post.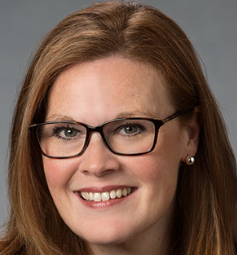 Colleen was born into a large family who instilled in her a profound love for people, a desire to serve, and a determination to make it her life's work to make people's lives better, however possible. That led her to pursue careers in policy, ministry, and ultimately to a career in law.
She graduated from Wellesley College and earned a law degree from Regent Law School where she received the National Association of Women Lawyers' Outstanding Graduate Award. She also earned a Master's Degree in Journalism from Regent University School of Communications and Arts.
Upon completing her law degree Holcomb worked in the non-profit sector to continue her passion of improving the lives of those around her. She held roles with The Flying Hospital, Inc and Christian Broadcasting Network. She has also served as Director of Communications for the Christian Legal Society. With her husband Wayne they run Holcomb Law, P.C., a law firm that serves the local Hampton Roads Area.
Between them Colleen and Wayne have three children all of whom have attended Poquoson Public Schools. Colleen is thankful for the opportunities her hard-working family and community gave her, and she is determined to put her experiences to work for the people of Virginia's 91st District in Richmond.
Issues
Education
Martha Mugler
Protecting public education funding
Expanding early childhood opportunities
Affordable and accessible higher education
Colleen Holcomb
Improve our children's education by empowering parents and local communities, not bureaucrats in Richmond.
I am proud and humbled to be the first member of my family to graduate from college. Thus, I have a unique understanding of how vital strong public schools are to our community and families. As your Delegate, I will fight for funding for the schools in Virginia's 91st district so that our communities are not having to make choices between necessary public services and educating our children. I will work to ensure that more money is directed to the teachers and the classroom, instead of the bureaucracy. I will also fight to ensure that educational decisions are made at the local level – not dictated by Richmond.
Additionally, in speaking with many of the businesses located here in Virginia's 91st District, I find that businesses are very interested in working with local schools to develop workforce development partnerships.
Business are willing to invest in students to provide on-the-job training, in order to ensure a well-prepared workforce. We need the General Assembly to come alongside these local businesses promote and assist these partnerships.
We also need to ensure that schools are working closely with the business community to inform students and their parents of opportunities so the students can best plan for their futures.
We are also very excited about the apprenticeship programs available to all students in the 91st district from New Horizons, partnerships with the Newport News Shipyard, and other workforce development programs like the Academies of Hampton, the aviation program offered at Poquoson High School. Through programs like these we can ensure that students are workforce ready whether they choose to enter college immediately, delay college or go immediately into their chosen fields.
Economy
Martha Mugler
Making investments in our workforce
Supporting the Virginia Advanced Energy Economy
Supporting V3 (Virginia Values Veterans)
Colleen Holcomb
Encourage continued job growth and opportunities within the Commonwealth by promoting innovation and limiting taxation and regulation.
As owners of a small law firm, my husband and I have a unique vantage point on the impact regulation and taxation have on the families in Virginia's 91st District. We feel that impact as business owners and we see the ways the economy impacts our clients who represent every section of the economic spectrum. In Richmond, I will work to reduce burdensome red tape, reduce taxes and help small businesses throughout community thrive and create jobs.
Additionally, maintaining Virginia's Right-to-Work laws is vital to attracting large corporations and incentivizing the growth of small businesses. Not only do Right-to-Work laws attract high paying employers to states, national statistics indicate that Right-to-Work states enjoy higher standards of living than non-Right-to-Work states Additionally, families in Right-to-Work states statistically enjoy greater after-tax income and have higher purchasing power than families in non-Right-to-Work states. Right to Work is a significant draw for high paying employers and it is an indicator of prosperity for families. Thus, I will fight all efforts to overturn Virginia's status as a right-to-work state.
Environment
Martha Mugler
Protecting the Chesapeake Bay
Addressing effects of climate change and sea level rise
Colleen Holcomb
Regardless of your view on the issue of climate change, we cannot deny that the sea levels are rising.
Regardless of your view on the issue of climate change, we cannot deny that the sea levels are rising, and that Hampton Roads is a flood zone that is likely to see significantly more flooding in the years to come if predictive models are accurate.
Having this information, the General Assembly must take action. I support efforts advocated by some of my colleagues and friends, in the Virginia Beach area, including Delegate Jason Miyares, who has called for the formation the Virginia Hurricane and Flood Risk Reduction Authority, an entity capable of working with the U.S. Army Corps of Engineers to expedite needed resiliency projects.
We are eager to mobilize business leaders to join with the General Assembly to take the necessary action to prepare our coastline before flooding happens and to have a plan of action when it does.
Health Care
Martha Mugler
Ensuring access and affordability
Protecting individuals with pre-existing conditions
Women's health
Mental health care access and coverage
Colleen Holcomb
End crippling healthcare premiums. Improve health care for all by promoting free market solutions. Encourage innovation and competition. Fight the expansion of failed government-run health care.
As a family law attorney, I am overwhelmed by the hard-working families we see everyday whose budgets have been crippled by the cost of health care. So-called health care "reform" has been devastating to so many in Virginia's 91st district. I am determined to fight for proven solutions to decrease costs and increase access to health care for all Virginians by encouraging competition and innovation rather than expanding failed and expensive government-run programs.
One of the best ways to do this is by allowing Multiple Employer Welfare Arrangements ("MEWAs"). These arrangements allow smaller employers to pool together and enable them to provide to their employees the comprehensive and affordable health care plans available to larger corporations.
COLLEEN ON SUPPORTING OUR FIRST RESPONDERS
Provide the support and health care coverage that our first responders deserve.
Our first responders put their lives on the line daily to protect us. Yet we aren't doing everything we can to protect them – and that needs to change. While entering burning buildings our firefighters are exposure a host of unseen carcinogens that have made cancer a major occupational hazard for firefighters. 
I support amending the law to ensure that firefighter health benefits fully cover any cancer they receive in the line of duty and to make sure they get the best treatment possible.
Fort Monroe
Martha Mugler
Ensuring that the Fort is positioned to prosper and that the historical integrity is maintained and preserved
Improving Foster Care
Colleen Holcomb
Better provide for our children in need.
A battle I am determined to fight in the General Assembly is working across party lines to better serve children in foster care. Virginia recently slipped from #47 to #48, making us one of the worst states in the nation at placing foster children in families before they age out of the system. This is a human rights crisis that must be addressed. Our children deserve better!