Summary
The 2021 Virginia gubernatorial election will be held on November 2, 2021, to elect the next governor of Virginia. Incumbent Democratic Governor Ralph Northam is unable to run for reelection, as the Constitution of Virginia prohibits the officeholder from serving consecutive terms.
The Democratic Party will select its candidate in a primary election on June 8, 2021. The Republican Party will hold a drive-thru convention on May 8, 2021 at Liberty University Princess Blanding is running under the newly formed Liberation Party.
General Election polls:
News
About
Source: CNN
Excerpt from article "Virginia's off-year elections could pose key test for both parties"
16-year political shift has transformed the Commonwealth of Virginia from a solidly red state to a blue one.
Democrats in the state now control all levers of power — the Governor's mansion, and both chambers of the state legislature — for the first time in a generation. And they are leading in an unapologetically progressive direction.
The story of Virginia politics in 2021 is a tale of two political parties. Democrats are riding a wave of demographic change and suburban revolt away from the GOP to political power. And Republicans are searching for a way forward, while trying to placate a base increasingly loyal to Trump and motivated by conspiratorial views.
Virginia's off-year elections have always made it a proving ground for both political parties. But this year more than normal, it could be a potential harbinger of things to come for both parties.
Closing two paragraphs
"We have two different types of Republicans. We have firebrand Republicans, and I believe we have weak kneed Republicans. I'm a firebrand Republican," Chase said. "I'm not afraid to speak what I believe is the truth and what a lot of other Virginians and Americans across Virginia — I'm going to be their voice."
Amid the intra-party debate in the GOP over Trumpism and Chase, Democrats in the state of Virginia see an opportunity.
"I think they will continue to lose, and Virginia will continue to shift," said Filler-Corn when asked how the GOP would fare if they continued to push Trump-inspired politics. "What does that mean for the election? It means we have to work hard to make sure that the other side doesn't flip things around and roll it all back. Because it could be rolled back like that."
Web
Videos
Virginia's political shift from red to purple to blue
Published on February 28, 2021
By: CNN International
CNN's Abby Phillip previews Virginia's gubernatorial race as Democrats ride a wave of demographic change and Republicans search for a way forward.
Democratic primary
Jennifer Carroll Foy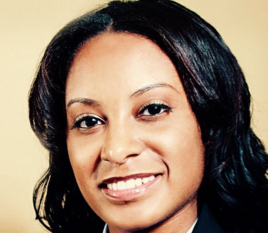 Former Position: Delegate for VA House District 2 from 2019 to 2021
VA onAir post
Jennifer Carroll Foy is fighting to:
Improve transportation by extending the Metro Blue Rail to Prince William County and changing the state formula to ensure Stafford county has sufficient funds for road construction and maintenance.
Protect the water we drink from coal ash contamination, by removing ash or recycling it to make materials like concrete.
Ensure that veterans have the resources they need to get an education, start a businesses, and fully participate in Virginia's economy after returning from service.
Endorsements:
Dawn Adams (D-Chesterfield)
Joshua Cole (D-Stafford)
Kelly Convirs-Fowler (D-Virginia Beach)
Clint Jenkins (D-Suffolk)
Danica Roem (D-Manassas)
Juli Briskman (D-Algonkian), member of the Loudoun County Board of Supervisors
CASA in Action
Democracy for America
United Brotherhood of Carpenters and Joiners of America
Lee J. Carter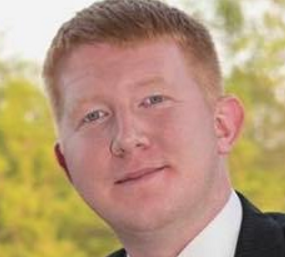 Current Position: Delegate for VA House District 50 from 2019 to 2021
VA onAir post
Throughout Lee's career and civic engagement his focus has been on helping others — whether that was in his service in the Marine Corps, helping provide cancer patients with consistent care by maintaining biomedical radiation therapy equipment, or assisting small local businesses with IT support.
Endorsements:
Marianne Williamson, author and 2020 presidential candidate
Justin Fairfax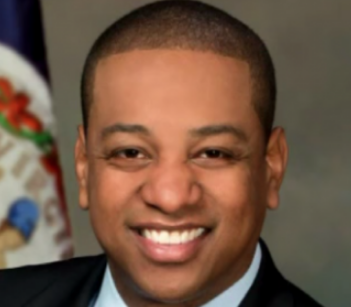 Current Position: Lieutenant Governor since 2018
VA onAir post
Justin Farifax has been recognized as one of the top young attorneys in the nation and a rising star in American politics. He is a prominent and highly successful lawyer, political figure, philanthropist, and a proud husband, father, and community leader.
Endorsements:
Nicholas Fairfax, 14th Lord Fairfax of Cameron, member of the House of Lords of the United Kingdom
Terry McAuliffe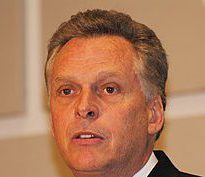 Current Position: GMU Distinguished Visiting Professor since 2018
Former Positions: Governor from 2014 – 2018; Chair, Democratic National Committee from 2001 – 2005; Chair, Hillary Clinton presidential campaign since 2008
VA onAir post
Terry McAuliffe  is an American politician and former entrepreneur who served as the 72nd Governor of Virginia from 2014 to 2018. He was chairman of the Democratic National Committee from 2001 to 2005, was co-chairman of President Bill Clinton's 1996 re-election campaign, and was chairman of Hillary Clinton's 2008 presidential campaign.
Endorsements:
Nancy Pelosi, Speaker of the House (2007-2011, 2019-present)
John Bell, (D-13)
Karrie Delaney, (D-67)
Barbara Favola, (D-31)
Janet Howell, (D-Fairfax)
L. Louise Lucas, President pro tempore (D-18)
Richard Saslaw, Senate Majority Leader (D-Fairfax County)
Eileen Filler-Corn, Speaker of the Virginia House of Delegates (D-41)
Charniele Herring, Majority Leader of the Virginia House of Delegates (D-46)
Chris Hurst, (D-12)
Delores McQuinn, (D-70)
Martha Mugler, (D-91)
Kathleen Murphy, (D-34)
David A. Reid, (D-32)
Luke Torian, (D-52)
David Toscano, former House Minority Leader (D-57)
Roslyn Tyler, (D-75)
Jeff McKay, Chair of Fairfax County Board of Supervisors
Levar Stoney, Mayor of Richmond and former Secretary of the Commonwealth
Sharon Bulova, former Chair of Fairfax County Board of Supervisors
Richard Cranwell, Former Majority Leader of the Virginia House of Delegates, former Minority Leader of the Virginia House of Delegates, former Chair of the Democratic Party of Virginia
John Grisham, author

Jennifer McClellan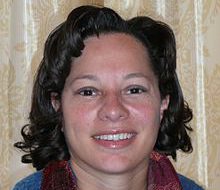 Current Position: State Senator for District 9 since 2017
VA onAir post
During Jenn McClellan's tenure in the General Assembly, Jennifer has served as a member of Governor Ralph Northam's Transition Committee, Chair of Governor McAuliffe's Transition Team, and a member of Governor McDonnell's Domestic Violence Prevention and Response Advisory Board, Governor Kaine's Poverty Reduction Task Force and Commission on Sexual Violence, and the Civil Rights Memorial Commission.
Endorsements:
Jennifer Boysko, (D-Herndon)
Ghazala Hashmi (D-Chesterfield)
Mamie Locke (D-Hampton)
Monty Mason (D-Williamsburg)
Jeff Bourne (D-Richmond City)
Kathy Tran (D-Fairfax County)
Ward Armstrong, former Minority Leader of the Virginia House of Delegates (2007–2011)
Viola Baskerville, former Virginia Secretary of Administration (2006–2010) and former state delegate (1998–2005)
Patrick Gottschalk, former Virginia Secretary of Commerce (2006–2010)
Javaid Siddiqi, former Virginia Secretary of Education
Rodney Robinson, National Teacher of the Year in 2019
Justin Wilson, Mayor of Alexandria
Latest polls
Republican Convention
Source: Wikipedia
On December 5, 2020, the Republican Party of Virginia voted to hold a convention instead of a primary by a vote of 41 to 28. State Senator Amanda Chase initially indicated that she would run as an independent but later decided to seek nomination at the convention. Faced with pressure from the Chase campaign and activists to return to a primary, the state committee debated scrapping the convention on January 23, 2021. These efforts were unsuccessful and the party reaffirmed their decision to hold a convention.
On February 9, 2021, the Chase campaign filed a lawsuit against the Republican Party of Virginia. The suit argues the convention is illegal under current executive orders signed by Governor Ralph Northam. The Richmond Circuit Court dismissed the Chase campaign's lawsuit on February 19, 2021.
Amanda Chase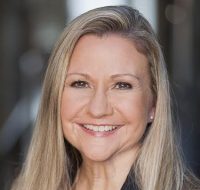 Current Position: State Senator for District 11 since 2016
VA onAir post
Senator Amanda Chase is not a politician.  She's a mom who fights for everyone and has proven she can get things done for the people of her district.
A trusted advocate and outspoken voice for Virginia families, Amanda was first elected in 2015 to represent the 11th Senatorial District. The district includes all of Amelia County, the City of Colonial Heights and most of Chesterfield County, where she has lived since 1979.
Kirk Cox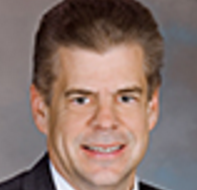 Current Position: State Delegate for District 66 since 1989
Former Position: Former Speaker of the Virginia House of Delegates (2018–2020)
VA onAir post
Kirk Cox was first elected from the 66th District to the House of Delegates in 1989. The 66th House District includes all of Colonial Heights and parts of Chesterfield. Kirk is proud to represent the very district where he grew up.
On January 10, 2018, Kirk was unanimously elected as Speaker of the House by the members of the House of Delegates. Upon being sworn in, Kirk became the first Speaker in state history from Colonial Heights, the first Speaker to represent a portion of Chesterfield County since the 1800s, and the first Speaker whose profession was that of a public school teacher.
Pete Doran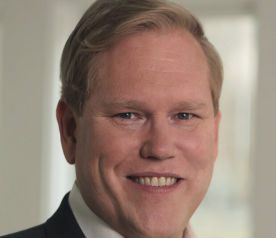 Former Position: Former CEO of the Center for European Policy Analysis and Author
Website:  www.peterdoran.org/
Peter Doran is a Conservative outsider running for Governor of Virginia.
He is the founder and Chairman of Let's Win, Virginia!, who has worked to recruit candidates across the Commonwealth in order to break one-party Democrat rule.
He is the successful former CEO of CEPA—a multi-million-dollar international affairs and security non-profit. He spent his career helping former Soviet Bloc countries rebuild their societies after the ravages of socialism.
Sergio de la Peña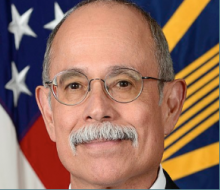 Former Positions: Former U.S. Deputy Assistant Secretary of Defense; U.S. Army veteran
Website:  sergiodelapena.com/
Sergio is running for governor because he believes socialists and Northern Virginia liberals are ruining the Commonwealth. He believes the American Dream is under assault from the far-left seeking to destroy this country by attacking our freedoms and values.
Sergio supports fully funding police and law enforcement and arresting and prosecuting violent criminals, looters, and rioters. Sergio is a political outsider who's never run for office, and supports term limits to get rid of career politicians in both parties.
Merle Rutledge
Current Position: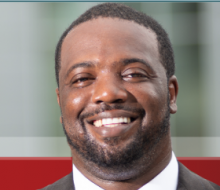 Small government activist
Website:  rutledgeforvagovernor.com
Probusiness: Marijuana, Casinos, Uranium Mining, and cutting Democratic red tape that paralyze businesses.
Castle Doctrine: Enhanced Stand Your Ground law, Second chance pardons/expungement, and a State Recognized Gun, because Va is for Gun lovers!
Pro constitutionalist: Term limits, Tax reform, smaller and more efficient government and Law and Order Governor.
Kurt Santini
Current Position: U.S. Army veteran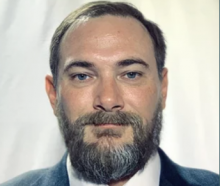 Website:  santiniforva.com
Kurt recognizes the need for change in Virginia. He sees a need for strong minded, honest people who are willing to step up and fight to give the people back their voice. Kurt is not a career politician. He is a father, husband, military veteran, and concerned citizen. He has joined the race for Governor of Virginia because he wants to put his life experiences to good use for the people of Virginia and to restore the constitutional rights he served for. Kurt wants to help the people take Virginia back!
Pete Snyder
Current Position: Entrepreneur and marketing executive and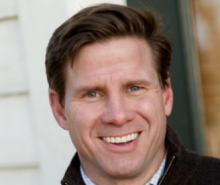 Candidate for Lieutenant Governor of Virginia in 2013
Website:  petesnyder.com
Pete Snyder is a small business owner, a serial entrepreneur, an innovator, and a problem solver.
Pete started his first company from his apartment when he was 26 years old. That company, New Media Strategies, became the world's first and one of the largest social media marketing companies.
Under Pete's leadership, New Media Strategies was named by Inc. Magazine as one of the "500 Fastest Growing Companies in America" for three years in a row. Pete also built an award-winning corporate culture, as both Washingtonian Magazine and Washington Business Journal named New Media Strategies one of the area's "Best Places to Work." Snyder was honored by Fortune Small Business for his innovative management style when they named him one of the "Best Bosses in America."
Glenn Youngkin
Current Position: Businessman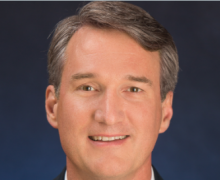 Website:  youngkinforgovernor.com
After earning an engineering degree at Rice University and his MBA, Glenn and his wife Suzanne moved to northern Virginia. Glenn landed a job at The Carlyle Group, where he spent the next 25 years. Working his way to the top of the company, Glenn played a key role in building Carlyle into one of the leading investment firms in the world. His efforts have helped fund the retirements of teachers, police officers, firefighters and other front line public servants and supported hundreds of thousands of American jobs.
Virginia is being tested. This has been a tough time, with loved ones lost, jobs lost, and a country divided. What Virginia needs now isn't another politician – or worse, the same politician. Government bureaucracy won't lead the rebound; the heart and resilience of Virginians will. Getting there will take a new kind of governor, an outsider who is trusted and who can bring people together around our shared values. A governor who understands the challenges we face are worth taking on. It's time for a new day in Virginia.
More Candidates
Princess Blanding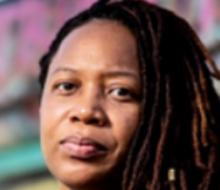 Current Position: Teacher; Former School Administrator; Activist
Website:  princessblanding.com
Virginians continue to face an array of uncertainties as we navigate through two public health crises: COVID-19 and systemic racism. We know more than ever that Virginia is in dire need of progressive, courageous leadership that will put people over profit and politics.
Princess Blanding, an educator for over 13 years here in the Commonwealth and a grassroots activist, has a history of fighting to elevate the voices and concerns of every day, working-class Virginians and for increased accountability from our local and state elected officials to address the inequities in our Black and most marginalized communities.
Brad Froman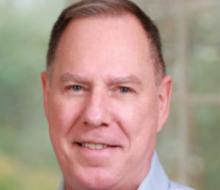 Current Position: Business Owner
Website:  bradfroman.com
I am independent when it comes to politics.  Half of my friends are Democrat, the other half are Republican.  They are decent people and I love them despite their labels.  But my life experience has shown me that we're all in the same boat and are being led by a political class that can't see through the fog that they have created.  We must embrace our friends, family and community with a common purpose through independent leadership.