Summary
OnAir posts can be authored by any Hub member. Hub editors designate Hub members as a co-author/curator of a post which gives the curator the ability to Add a Top News item; Make edits to a post; Record and convey member feedback; Moderate a post's forum; and Conduct online interviews.
To curate a post, authors log into a Hub with their username and password and either select "Curate my posts" under the "Author" button or go to a specific post they are co-authoring and select the pencil icon located at the top of the post sidebar above the table of contents. See Terms of Service for curation guidelines.
Adding Top News Items
1. To add a Top News item to a post, authors (after logging in), click on the "Top News" button in the left column.
2. To determine where to place the item, hover over the far right area of the post until you see the plus icon that says "Add item".
3. After selecting "Add items", a set of entry fields will appear
4. Select the item type (e.g. video or article) you want to add from the drop down….
Curators can also add OnAir videos of recorded online events such as debates, town halls and forums. Your Hub editor will assist you and other US onAir members with the scheduling, promotion, production and editing of these events.
4. All item types require at minimum a "Title" and a "Source URL" (web link) to the item.
5. For videos that use a YouTube or Vimeo player, insert the link (source URL) at the top of the video. For other "shareable" videos, have the post's editor add the video. When adding a video, it is recommended that curators add the source date and length of video.
6. When adding an article, in addition to the above actions, you must add some content e.g. a subtitle and two to three paragraphs from the article.
Possible sources for Top News items
 PBS News Hour … Local PBS station e.g. VPM

Google search … Google News
Twitter feeds
Government and campaign websites
Local online papers (no subscription required) … e.g. States Newrooms like Virginia Mercury and MD Watch
How to make post edits
To make minor edits to a post, select the heading with the content you want to edit. Editing is very similar to editing a word document. To add formatted text, select the "W' icon and paste in your content.
If you have any questions or want to make edits not discussed above,  please contact your Hub editor.
How to respond to Hub feedback
Any Hub member can submit to the post curator a question (and suggest additions and edits to the post).  The curator, if he or she deems that the content of the feedback meets the onAir curation guidelines, can insert the question into a post as well as convey questions to the politician or subject matter expert referenced in a post.
For politician posts, Hub members can also, if appropriate, send the curator an "endorsement" to be placed in the post.
To add an endorsement, select the "Add Q&A" button in the lower right corner then fill in the fields.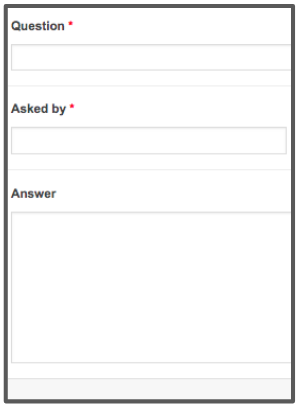 How to moderate a forum
All posts have  "Open Discussion" as the default forum topic. Curators can add additional topics by selecting "Forum" button in the left column and giving their new topic a title with optional description.
Curators can also add cross-site topics.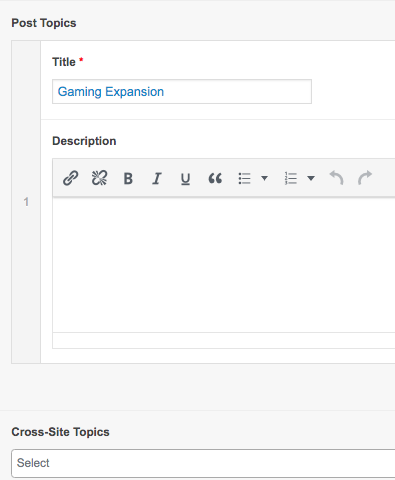 How to conduct an online interview
Curators can conduct online video interviews of politicians and include the videos as Top News items as well as insert into other sections of a post. Politicians will have approx. one minute or less to answer questions.
US onAir Editors will assist curators with these interviews by:
Supporting the scheduling and recording of an interview through our Google Meet enterprise account (no limit on time and ability to livestream to 100,000 viewers)

Providing a list of standard general and issue focused questions that all candidates and representatives will be asked

Editing interviews into one minute segments for insertion into their About and Issues sections of the post
Below are some standard questions we like to ask all interviewees in addition to issue-related questions
Why did you get involved in politics?
What is your most significant accomplishment?
What is the most important new legislation you want to support?
How can the public get more engaged in and impact our democracy?