Summary
Positions:
Vice President, Campbell and Company
Advisor Board, Democracy onAir
I help organizations see themselves from a donor's perspective. As a result, my clients can address the concerns and needs of key volunteers and donors and advance them toward making gifts that reflect their true passions.
At the end of the day, I make sure that we get it right the first time—developing plans and strategies that work to fully engage constituents.
About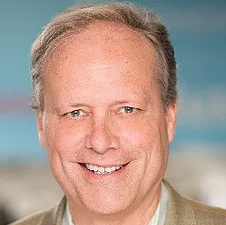 Jeff Wilklow has a lifetime of experience in nonprofit development and public relations. He has extensive experience in developing successful long-term partnerships between nonprofits and their donors, including major capital fundraising, campaign planning and implementation, major gift development and cause branding and marketing.
Specialties: Fundraising, relationship management, visionary case development, board training, solicitation training, capital campaign planning and implementation, major gifts, strategic development planning, and corporate partnerships.
From my Campbell & Company page:
Jeff Wilklow puts his more than 30 years of development experience to work as a keen empathizer—he thinks of each donor's needs and each constituent's needs as guideposts toward thoughtful, tailored fundraising solutions that help organizations move forward in fulfilling their missions. Jeff shares his enthusiasm for relationship building with each client, and his track record of developing successful long-term partnerships between organizations and their donor groups demonstrates just how effective his enthusiasm is.
For six years, Jeff was the Vice President of Development for the Points of Light Foundation, where he helped conceive and develop a $100 million campaign for program support. He also served as Senior Vice President of Eisner, Petrou & Associates, a marketing communications firm, and provided strategic communications counsel to corporate, nonprofit, and association clients. As Director of Corporate Relations at Children's National Medical Center, Jeff played a major role in the conception and implementation of the successful $40 million Campaign for Children's. Prior to that, he was the Associate Director of Development at Very Special Arts. He began his development career at Special Olympics International and Special Olympics Virginia.
Jeff earned his Bachelor of Arts from Union College in Schenectady, New York. He is an active member of the Association of Fundraising Professionals (AFP) chapter of Greater Washington, DC, where he served as president. Additionally, Jeff is past president of The Arc of Northern Virginia and currently serves as a member of The Arc's Foundation Board, and he is Chairman of the Northern Virginia Therapeutic Riding Program.
Experience
Education
BA, English & Political Science
Union College
Work Experience
Vice President
Campbell & Company
2002 to 2019

Fundraising and Non-profit Management consultant. Capital Campaigns, Major Gift Initiatives, Development Planning, Cause branding.

Campbell & Company is a national consulting and talent management firm serving nonprofit organizations. C&C is headquartered in Chicago, with regional offices in Los Angeles, Portland, Seattle, San Francisco Bay Area, Nashville and Washington D.C
Volunteer Experience
Chair
Northern Virginia Therapeutic Riding Program
2015 to 2019

The Northern Virginia Therapeutic Riding Program (NVTRP) is a nonprofit 501(c)(3) that helps each individual realize their highest potential by providing equine-assisted activities to people with disabilities, youth-at-risk, recovering military personnel, and others in need in an inclusive, community setting.

Board Member & Former President
Arc of Northern Virginia Foundation
2009 to 2019

The Arc promotes and protects the human rights of people with intellectual and developmental disabilities and actively supports their full inclusion and participation in the community throughout their lifetimes.

Member & Former President of Metro Chapter
Association of Fundraising Professionals

For 50 years, AFP has been the standard-bearer for professionalism in fundraising. Learn more about AFP, its activities and people, and how you can be involved.
Contact
Email: Company
Videos
Planned Parenthood of Metropolitan Washington, DC
Published on June 7, 2018
In 2018, the Campbell & Company East team sat down with four nonprofit leaders in the Washington, DC area to discuss the current political climate, how it's affecting their fundraising—and what we can learn from their responses.
We filmed these conversations for our four-part Let's Talk Politics video series: a candid look at how organizations are faring in this charged political atmosphere.
In this first episode, I speak with Dr. Laura Meyers, President and CEO of Planned Parenthood of Metropolitan Washington, DC
Let's Talk Politics: Brookings Institution
Campbell & Company
Published on June 28, 2018
By: Campbell & Company
The fourth and final episode features Valerie Broadie, Associate Vice President of the Brookings Institution, and Jeff Wilklow, Vice President of Campbell & Company.
Web
Websites
Papers
Articles
Maximizing Support From Donors Through Your Campaign
By: Jeff Wilklow
Campbell & Company – October 28, 2014
One of the most important by-products of a well-run fundraising campaign is the establishment of deeper and more engaged relationships with your donors, which in turn can help move smaller, annual fund donors up to major, multi-year contributors.
In order to do this effectively, a few key questions should be kept in mind:
(1) Should you separate the annual fund from your capital campaign or conduct a comprehensive campaign?
(2) How do you protect and enhance your annual fund during a campaign?
(3) Can you initiate a "legacy gift" conversation during a campaign solicitation?
Annual Funds and Campaigns
The first rule of campaign fundraising should always be: "First do no harm to the annual fund!" It does you no good to have a $10,000-per-year annual fund donor pledge $50,000 to the capital campaign over a five-year period if they stop giving to the annual fund. To avoid this, many organizations have moved to comprehensive campaigns, where everything counts. But this can lead to the same result. The key is to have good communication with your donor and to be sure they understand that the campaign "ask" is above and beyond their regular support. This is an opportunity to reinforce how important their annual support is, which is always a good idea.
More often than not, once the announced campaign goal is reached many organizations declare victory and go home, without taking advantage of the opportunity to involve smaller donors. The public phase of your campaign is an excellent opportunity to upgrade smaller annual donors and engage new donors. The smaller donors you bring on board at the end of the campaign are your "seed corn" for your next major funding initiative, and your larger, loyal donors like to see that you are developing new support and not just leaning on the usual suspects.
Relationship Management Cycle
Maximizing donor support and engagement is best accomplished through a cyclical relationship management approach. Smaller annual donors (who are often identified and renewed through direct response initiatives) will often, with reasonable cultivation and engagement, support the organization on a larger scale. Once they become larger donors, good donor stewardship can lead to a deeper relationship and more meaningful gifts. Campaigns provide an excellent opportunity to move more annual donors into the major gift relationship management cycle.
The Role of Analytics
Many of your annual fund supporters don't have the capacity or the inclination to become major donors. If you have been keeping track of your donor histories, (of course you have) you have compiled valuable information on giving patterns and interests. Data analytics professionals can help you develop a predictive model based on your typical major donor that prospects with a high major-gift likelihood. Additionally, age overlays coupled with a loyal giving history can help reveal prospects ready for the "legacy giving" conversation, which can be brought up as part of a campaign ask or in the process of regular stewardship calls.
At the end of a well-executed capital campaign, it is common to see at least 15 percent to 20 percent increase in your annual fund efforts, often much more. You will have many more donors giving at major gift levels, and your ongoing and effective stewardship of these relationships will yield significant benefits for your organization for years to come.