Summary
About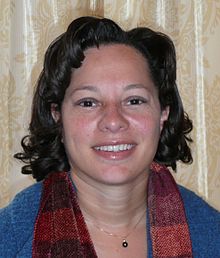 Source: Campaign page
Jennifer McClellan was elected to the Senate of Virginia in January 2017.  She serves on the Agriculture, Conservation & Natural Resources, Local Government, and Transportation Committees.  Jennifer chairs the Dr. Martin Luther King, Jr. Memorial Commission, and serves on the Virginia Indian Commemorative Commission and the Task Force on the Preservation of the History of Former Enslaved African Americans.  She co-chairs the Capital Region Caucus, serves as Vice Chair of the Virginia Legislative Black Caucus, and is a member of the Rural Caucus and Women's Health Care Caucus.  Jennifer also serves on the Southern Regional Education Board Legislative Advisory Council.  In 2017, she was selected to be a Hunt-Kean Leadership Fellow.
Prior to her election to the Senate, Jennifer was a member of the Virginia House of Delegates for 11 years, serving on the House Education, Commerce and Labor, and Courts of Justice Committees, the Virginia Crime Commission (Executive Committee) and the Virginia Conflicts of Interest and Ethics Advisory Council.
During her tenure in the General Assembly, Jennifer has served as a member of Governor Ralph Northam's Transition Committee, Chair of Governor McAuliffe's Transition Team, and a member of Governor McDonnell's Domestic Violence Prevention and Response Advisory Board, Governor Kaine's Poverty Reduction Task Force and Commission on Sexual Violence, and the Civil Rights Memorial Commission.
Respected on both sides of the aisle and the recipient of numerous awards, Jennifer has earned a reputation as an effective, constituent services oriented legislator who can find common ground with Republicans while standing up for progressive values.  She has been a leader on improving education, breaking the school-to-prison pipeline, criminal justice reform, combatting domestic and sexual violence, diversifying Virginia's economy, civil rights, and ethics reform.  As the only House member to be pregnant while in office, she has been a fierce protector of women's reproductive rights, children, and families.
Jennifer's legislative accomplishments include establishing anti-bullying and lactation policies in public schools; reporting school discipline outcomes by race, gender, ethnicity, and disability; clarifying responsibilities of school resource officers; strengthening the Family Life Education curriculum to address sexual harassment, sexual assault, child abuse and child sexual exploitation; increasing penalties for stalking; strengthening law enforcement tools to combat crimes against children; reforming Virginia's child marriage laws; authorizing new business models such as benefit corporations and contract brewing; establishing protections against predatory lending; and eliminating mandated waiting periods for sterilization.
Jennifer is an Assistant General Counsel at Verizon Communications.  She is a member of the Virginia Bar Association (VBA) Board of Governors, the Virginia State Bar, the Metropolitan Women's Bar Association, the Richmond Bar Association, and the Oliver Hill/Samuel Tucker Bar Association.  She previously served on the Virginia State Bar's Diversity Conference, Young Lawyers Conference (Past President), and Corporate Counsel Section (past Chair), and as Vice Chair of the VBA Pro Bono Task Force.
Jennifer's community service extends to a wide variety of state and local organizations. She serves as a member of the Boards of the YWCA of Richmond, the Children's Museum of Richmond, , the Virginia League of Planned Parenthood, the Moton Museum, and Virginia Premier Health Plans.  She is also a member of the Virginia Center on Aging Advisory Committee.
Jennifer is a member of Delta Sigma Theta Sorority, the Junior League of Richmond, the Fan District Association, the Fan Women's Club, the League of Women Voters, the Richmond NAACP, and the Richmond Crusade for Voters.  She is a graduate of the Sorensen Institute of Political Leadership's 2001 Political Leaders Program and 2005 Candidate Training Program, and member of the 2004 Class of Leadership Metro Richmond.
Jennifer has also been a longtime Democratic Party activist and leader at the local, state, and national level.  She serves as a member of the Democratic National Committee, the Democratic Party of Virginia Steering and Central Committees, and the Richmond City Democratic Committee.
Jennifer was born in Petersburg, Virginia.  She received a Bachelor's degree from the University of Richmond and law degree from the University of Virginia.  She is married to David Mills, and has two children, Jackson and Samantha.
Experience
Work Experience
Education
JD
University of Virginia
2019 to present
BA
University of Richmond
2019 to present
Contact
Legislative Assistants: Abigail Philips, Ngiste Abebe
Email:
Offices
Capitol Office
Pocahontas Building
Room No: E512
Senate of Virginia
P. O. Box 396
Richmond, VA 23218
Phone: (804) 698-7509
District Office
P. O. Box 396
Richmond, VA 23218
Phone: (804) 698-7509
Web
Government Page, Campaign Site, Twitter, YouTube, Facebook, Flickr
Politics
Recent Elections
2017 State Senator for VA Senate District 9
| | | |
| --- | --- | --- |
| Jenn McClellan (D) | 7,849 | 91.3% |
| Corey Maurice Fauconier (L) | 692 | 8.1% |
| Write in (Write-in) | 55 | 0.6% |
| TOTAL | 8,596 | |
Finances
MCCLELLAN, JENNIFER LEIGH has run in 8 races for public office, winning 7 of them. The candidate has raised a total of $1,244,374.
Source: Follow the Money
Committees
Committees
Agriculture, Conservation and Natural Resources
Local Government
Transportation
Appointments
Emancipation Proclamation and Freedom Monument Subcommittee Work Group #1 Virginians on the Monument
Emancipation Proclamation and Freedom Monument Subcommittee Work Group #2 Fundraising
Enslaved African Americans in Virginia, Task Force to Assist in Identification of the History of Formerly
History of Lynching Work Group
King in Virginia Subcommittee
King, Jr., Dr. Martin Luther, Memorial Commissio
School Facility Modernization
Virginia Indian Commemorative Commission
Voting Record
See: Vote Smart
New Legislation
Source: Virginia Legislative Information System
Issues
Civil Rights
Civil Liberties
The rights of many Virginians are under attack by those in the General Assembly who disapprove of who they are or the decisions they make, purportedly for religious reasons. Yet, the very doctrine they profess to protect demands compassion for all people, leaving judgment or condemnation to a higher power than government. Jennifer is committed to ensuring that Virginia lives up to the ideals of the Declaration of Independence that all men and women are created equal.
As a Virginia Legislator, a person of deep faith, a mother, wife, sister, daughter, and member of a community, Jennifer strives to both advocate and provide legislation that ensures the safety, resources, and equal access to civil liberties for all men, women, and children regardless of race, gender, sexual orientation, religious background, and socioeconomic status.
Women's Rights
Jennifer vehemently believes that the government has no place in the profoundly personal decision of whether to use contraception or have an abortion. She is committed to protecting access to contraception and a woman's right to choose. She also believes in equal pay for equal work and has worked to increase opportunities for women and minority owned businesses. Jennifer has demonstrated leadership in efforts in the General Assembly to protect women's rights by
Opposing "personhood" legislation which would not only make most forms of contraception, in vitro fertilization, and abortions illegal in Virginia, but impact every aspect of pregnancy from conception to delivery,
Opposing legislation mandating that prior to having an abortion, a women must have an ultrasound—a medically unnecessary and costly procedure,
Opposing legislation denying Medicaid funding for abortions when a physician certifies that the fetus would be born with a "gross and totally incapacitating physical deformity or mental deficiency,"
Sponsoring legislation eliminating the requirement for a 30-day waiting period prior to a sterilization operation for persons who have not had or adopted a child, and
Sponsoring legislation that increases opportunities for women and minority owned businesses to participate in the procurement process.
LGBTQ Rights
Jennifer is committed to ensuring that all Virginians, regardless of their sexual orientation and gender identity, are afforded the same rights and civil liberties.  Jennifer is proud to work with Equality Virginia to fight discrimination in any form, and she is pleased to have received a 100% rating on Equality Virginia Advocates' legislative scorecard. Jennifer has worked to promote equality by
Co-sponsoring legislation to prohibit discrimination in employment based on sexual orientation,
Introducing legislation to define "bullying" and require school boards to develop anti-bullying policies and procedures to create a bully-free environment,
Opposing legislation that would allow discrimination in public university student organizations,
Co-sponsoring legislation that would have overturned Virginia's ban on gay marriage, and
Fighting for the election by the General Assembly of the first openly-gay member of the Virginia judiciary.
Democracy
Voting Rights
Voting is the fundamental act in our democracy. Yet for our country's history there have been forces working to make it more difficult to vote and denying the franchise to too many people. Like many Virginians, Jennifer's family history is full of stories of fighting to overcome barriers to voting. She believes that given Virginia's ugly past disenfranchising voters, denying even one eligible voter the fundamental right to vote is one too many. We must make voting meaningful, straight-forward, and a right that all citizens in Virginia can exercise.
Jennifer has fought to ensure that every voter in Virginia will have fair and equal ballot access by
Opposing bills, such as those requiring government-issued photo IDs as means of identification to vote, that impose unnecessary barriers to voting,
Supporting legislation to make voting more accessible, including bills allowing early voting, extending voting hours to keep the polls open until 8:00pm, permitting "no-excuse" in person absentee voting, and allowing parents or legal guardians of children four or younger who care for the child at home to vote absentee,
Supporting automatic restoration of rights to non-violent offenders who have completed their sentencing requirements, and
Supporting bills that end gerrymandering on racial, political, and partisan measures.
Economy
In Virginia's ever changing economy, too many working Virginians continue to struggle to make a living. Jennifer has worked to ensure economic opportunity for all working Virginians and help Virginia's economy adapt to changes in the marketplace to create jobs in new and growing industries.
Protecting and Growing Virginia Jobs
For several years, Virginia's ranking by Forbes Magazine as the best state for business kept Virginia from hurting too much as the national economy declined. However, Virginia's economic prosperity depends on its ability to adapt to changes in the marketplace and foster new and growing industries.  Jennifer has worked to protect and grow Virginia jobs and foster new industries in Virginia by
Sponsoring legislation making Virginia the third state to authorize benefit corporations, a new corporate structure that meets the needs of the growing number of entrepreneurs and investors who seek to use business as a tool to solve social and environmental problems;
Sponsoring legislation to jumpstart the "crowdfunding" industry in Virginia by expressly authorizing investments made through an online general solicitation, online broker, or a funding portal eligible for state tax credits, so long as the investment otherwise meets all requirements for earning the particular tax credit;
Supporting legislation to encourage economic development in the Commonwealth.
Reducing Tax Burdens
Virginia's tax system was created for an 18th century agrarian economy. Most localities do not have any other means of revenue than property taxes, leaving much of the tax burden on homeowners. Too often, working Virginians are left to bear too much of the tax burden as well. Jennifer has worked for fair tax policies that do not overburden working Virginians by:
Sponsoring legislation to reduce real estate tax burdens on senior and disabled homeowners by increasing eligibility for tax exemptions;
Co-sponsoring legislation taking over 140,000 low-income Virginians off the tax rolls by increasing the filing thresholds for the state income tax for individuals and married couples and increasing the personal exemption; and
Supporting a homestead exemption constitutional amendment permitting localities to exempt up to 20 percent of the value of owner-occupied homes from taxation.
Expanding Unemployment Assistance
To help those who lost their jobs in the Great Recession, Jennifer fought to expand Virginia's unemployment compensation program to spouses of active duty military personnel who leave their job to accompany their spouse to a new assignment. Jennifer also led the fight on the House floor to accept $125 million in federal stimulus money to expand unemployment compensation to part-time workers who are actively looking for part time work and certain individuals in approved job re-training programs. Jennifer successfully sponsored legislation to end the Social Security offset of unemployment benefits for out-of-work seniors 62 and older.
Protecting Homeowners from Foreclosure
As Virginia's foreclosure rates increased during the Great Recession, hard-working Virginians were forced out of their homes. Many of these foreclosures, particularly in minority communities, resulted from subprime mortgages. Jennifer has worked to protect homeowners from foreclosure by
Sponsoring legislation to restore trust in lending by adding a layer of necessary accountability to the mortgage lending process by requiring mortgage brokers to use reasonable skill, care, and diligence in exercising a newly created duty to make reasonable efforts to secure a mortgage loan that is in the best interests of the applicant, considering the applicant's circumstances and loan characteristics.
Supporting legislation requiring high-risk mortgage lenders or servicers to provide advanced notice before accelerating a loan balance to and provide borrowers time to avoid foreclosure.
Increasing Wages and Curbing Predatory Lending
While the cost of living has increased 27 percent over the past 10 years, many wages have not kept pace. As a result, too many working Virginians are living below the Federal Poverty Guidelines. Jennifer has supported efforts to increase wages by co-sponsoring legislation increasing the minimum wage and supporting efforts to increase state employee, teacher, and higher education faculty salaries. Jennifer has also worked to ensure working Virginians can keep their wages without falling victim to predatory lending practices by seeking meaningful reform of the payday lending industry.
Education
The Constitution of Virginia guarantees a high quality, free public school system for all children in the Commonwealth. However, Virginia has not always lived up to that promise. As the daughter of a third generation educator, Jennifer understands that a quality education is not just a lofty goal, but the key to success and financial independence. For that reason, Jennifer is committed to ensuring that Virginia provides its children with a high quality, free public education, and that Virginia builds a world-class system from pre-k to higher education. To that end, she has supported policies to fully fund and strengthen our public school systems and fought efforts to divert state funding away from it.
Pre-K Education:
Expanding Early Education Opportunities
Studies show that ninety percent of a child's brain development occurs before the age of five. Early education programs can have a dramatic effect on all children's success in school and can reduce expensive remedial education and social costs later in life. Jennifer has worked to improve Virginia's early education initiatives by:
Sponsoring legislation to permit localities to expand eligibility for kindergarten;
Supporting expansion of early reading intervention programs to ensure that all eligible first- and second-graders get the extra reading help they need; and
Supporting increased availability of pre-K programs to more children.
K-12 Education:
Guaranteeing Competitive Teacher Salaries
Virginia's teachers are paid below the national average, despite the fact that the per capita personal income of Virginians exceeds the national average. Teacher salaries should be competitive to attract and retain the best and the brightest people to teach our children. As a member of the House Education Committee, Jennifer has supported initiatives to raise teacher salaries to at least the national average. She has also fought for budget amendments to fund a pay raises for Virginia's school teachers and fought efforts by House Republicans to alter education funding formulas that could hurt our teachers.
Expanding Career and Technical Education Opportunities
There is a growing shortage of students and employees with the skills and training needed to perform many of the technical and mechanical jobs in the market today. Jennifer has supported efforts to promote and expand career and technical education opportunities in Virginia schools by supporting legislation creating standard and advanced technical education diplomas.
Ensuring Bully-Free Environments
Bullying is visible in all social, economic, and cultural groups, and has proven to be extremely detrimental to a child's academic engagement, as well as his/her overall self-esteem and confidence. In 2013 Jennifer introduced legislation that was passed by the General Assembly that defines the term bullying, and requires school boards to develop anti-bullying policies and procedures in the student code of conduct. Additionally, the law requires Virginia's Board of Education to create policies and procedures to education board employee about the need to create a bully-free school environment.
Improving the Funding Formula for School Localities
In order for the Commonwealth to provide a "system of free public elementary and secondary schools for all children of school age throughout the Commonwealth," the General Assembly in the 1970s instituted the Standards of Quality (SOQ). Based on this program, a funding formula was developed called the local composite index (LCI) of ability to pay for education. The Department of Education updates the LCI every two years. In 2010/2011, when the LIC was updated, 70% of school divisions in Virginia, including the City of Richmond and Henrico County, experienced dramatic losses in state funding. Since then, Jennifer has consistently fought for a review of this funding formula. Not updating the formula causes great potential to significantly impact local education funding, most notably classrooms, academic and athletic programs, and the future of Virginia's children.
Higher Education:
Maintaining Affordability
Our economy is evolving to a point where a high school diploma is often not sufficient to land a job with a decent wage. Yet many high school graduates cannot afford to go to college or technical school. Jennifer has worked to ensure that all Virginia high school graduates can afford college by:
Supporting legislation establishing the Community College Transfer Grant Program to help community college students transition to four-year colleges and universities.
Supporting establishment of a tuition moderation incentive fund to keep tuition and fee increases for in-state undergraduate students capped at six percent.
Supporting increased funding of financial aid for undergraduates at public and private institutions.
Fighting measures that could price certain students out of college by increasing tuition on students who take more than four years to obtain a degree.
Fighting measures to limit out-of-states students that would lead to tuition increases for in-state students.
Environment
Energy and the Environment
Jennifer is committed to protecting Virginia's environment. She has focused on efforts to conserve Virginia's natural resources, promote renewable energy and green jobs, and protect our environment.
For her efforts, Jennifer consistently has been named a Legislative Hero by the Virginia League of Conservation Voters.  These efforts include:
Sponsoring legislation increasing the renewable portfolio standard goal to 15% by 2025;
Sponsoring legislation to increase transparency for the renewable portfolio program by requiring electric utilities to identify the states where the renewable energy was generated, the decades in which the renewable energy generating units were placed in service, and the fuel types used;
Opposing efforts to lift Virginia's moratorium on uranium mining;
Supporting funding for combined sewer overflow projects in the cities of Lynchburg and Richmond to keep sewer waste out of the James River; and
Supporting funding for water quality improvement, cleanup of the Chesapeake Bay, Virginia's park system, and conservation of Virginia land.
Health Care
All Virginians deserve access to affordable, quality healthcare. However, too many are paying more for it, and far too many working Virginians do not have access. Jennifer is committed to common sense solutions to these problems, such as focusing on prenatal care, long-term care for our seniors and making the health care system more affordable and easier for citizens to navigate and understand. Jennifer also understands the importance of expanding insurance coverage, as too many families are only one illness or injury away from economic devastation. Jennifer has also fought measures that jeopardize the sanctity of the doctor-patient relationship or impose mandates that conflict with or broadly accepted, evidence-based standards of care.
Expanding Access to Affordable Health Care Coverage
The rising cost of health care and health insurance has become a major burden for working families, seniors, and businesses across the Commonwealth. Jennifer has worked to ease this burden by:
Supporting the Medicaid expansion and fighting efforts to cut Virginia's already lean Medicaid program;
Sponsoring legislation to establish a state health benefits exchange;
Sponsoring legislation to protect health care coverage for laid-off workers who return to work;
Sponsoring legislation to improve Virginia's COBRA laws for small businesses;
Sponsoring legislation to implement certain provisions of the federal Children's Health Insurance Program Reauthorization Act of 2009;
Sponsoring legislation to relieve some of the stress on health care safety net providers in Virginia, including community health centers and free clinics by facilitating support for private nonprofit foundations that fund basic insurance coverage for indigents.
Co-sponsoring legislation allowing small businesses to pool together so that they may offer health care services to their employees.
Reproductive Health Care Decisions
Decisions regarding medical care are best left to the doctor and the patient. This is particularly true with decisions regarding reproductive health care, which often involve difficult decisions. Jennifer has been an outspoken leader in the fight against legislation that inserts government into these complex decisions, such as the mandate that a woman have an ultrasound prior to an abortion, personhood legislation, and legislation to prohibit state funding for abortions in the case of gross fetal abnormality. Jennifer also sponsored legislation to eliminate the 30-day waiting period for sterilization of individuals who have never had or adopted a child.
Affordable Prescription Drugs
Advances in medical research have lead to longer healthier lives in America, mainly through medications. Yet the costs of prescription drugs are skyrocketing, forcing many Virginians to choose between their medication and food. In the House, Jennifer has supported efforts to help Virginians afford prescription drugs by:
Co-sponsoring legislation to allow Virginia to join other states in the I-SaveRX initiative, which allows residents to safely take advantage of lower prescription drug prices offered in Canada, Ireland, and the United Kingdom; and
Supporting legislation allowing local governments to participate in a new prescription drug discount program offered by the National Association of Counties that can save people hundreds of dollars a year on their prescriptions.
Helping Family Caregivers Provide Long Term Care
As the Virginia population ages, long-term care is becoming more of a challenge for Virginia families. Jennifer has supported efforts to develop and fund a more integrated system of acute and long-term care for the elderly. Jennifer is also committed to sustaining and strengthening family care-giving as a complementary component of the service delivery system, and will work to increase grants available to caregivers of mentally or physically impaired relatives. Jennifer has also worked to help protect long term care policy holders from inadvertent termination of their policy by sponsoring legislation requiring at least 60 days notice of a lapse or termination of the policy for nonpayment of premium and offering protections to policy holders who may show early signs of dementia and may not understand the ramifications of a notice of lapse or termination.
Immigration
As our world becomes smaller through our participation in the global economy, Virginia must find a way to balance proposals on immigration in a way that balances the need to enforce our laws with a few important realities.  One in ten Virginians was born outside the United States. More than 700 internationally-owned businesses from 45 countries operate in Virginia, employing over 160,000 people. In the past 10 years, international companies have announced more than 34,000 new jobs and $5.6 billion in investment in the Commonwealth. Virginia is in fierce competition for those jobs, and cannot afford to give the world the impression that Virginians are not willing to engage with people from other countries in global commerce. We also must not hinder law-abiding businesses in their ability to grow and create jobs. To this end, Jennifer has tried to achieve this balance by
Co-sponsoring legislation to provide in-state college tuition rates to the children of undocumented immigrants who live in Virginia and have paid taxes in the state for three years,
Opposing legislation requiring local school boards to collect data on the number of students enrolled in English as a Second Language courses and report this data to the Board of Education, as well as provide the number of students unable to provide a birth record upon admission to public school,
Opposing legislation requiring the boards of public colleges and universities, including community colleges, to adopt written policies and procedures prohibiting the enrollment of individuals determined to be undocumented residents in the U.S.,
Opposing legislation that is shifting the issue of immigration from a federal to a state level as Virginia does not have the resources to deal with this issue,
Supporting funding for ESL and bilingual education programs and opposed legislation that aims to limit these programs,
Supporting funding for improvements in language access in medical facilities and government programs, and
Supporting funding to expand opportunities to provide civic education classes to immigrants seeking U.S. citizenship.
Safety
One of the fundamental roles of government is to keep its citizens safe.  In addition to combating crime, we must prepare for and respond to new threats.  As a member of the Courts of Justice Committee, Jennifer has been on the front lines of a number of initiatives addressing public safety.
Curbing Gun Violence
Virginia's gun rate death is higher than the national average. Virginia also has become one of the leading suppliers of guns used in crimes: In 2009, 2,557 crime guns used in the various states and Washington, DC were traced back to Virginia, and 80% of crime guns recovered in Virginia were originally purchased within Virginia. In the House, Jennifer has supported measures to curb gun violence such as
Introducing legislation to close the gun show loophole by requiring criminal background checks at gunshows,
Supporting legislation to require criminal background checks for all gun purchases;
Supporting legislation prohibiting individuals who have had their parental rights terminated as a result of abuse from purchasing or possessing handguns, and
Opposing legislation that repealed the one-gun-per month limitation on gun purchases.
Combating Domestic & Sexual Violence
It is estimated that one in every seven families has a domestic violence incident, and one in 14 has a physical abuse incident. Women are more often murdered by someone they know and love than a stranger. Many women need help breaking the cycle of violence, and children need even more help to escape abusers. Jennifer has focused on these issues as a member of Governor Tim Kaine's Commission on Sexual Violence and Governor Bob McDonnell's Domestic Violence Prevention and Response Advisory Board.  In the House, Jennifer has worked to combat domestic and sexual violence by
Sponsoring legislation increasing penalties for certain stalking or domestic violence offenses,
Co-sponsoring legislation eliminating requirements for victims of sexual violence to pay for the recovery of physical evidence or submit to a polygraph before commencing prosecution,
Sponsoring legislation that extends protective orders to pets of victims of domestic violence
Sponsoring legislation allowing circuit court's that have issued permanent protective orders to modify, dissolve, or extend them and requiring the court to enter and transfer identifying information to the Virginia Criminal Information Network (VCIN) system,
Co-sponsoring legislation incorporating instruction on dating violence and the characteristics of abusive relationships into school curriculum guidelines for family life education, and
Supporting omnibus legislation amending the Sex offender and Crimes Against Minors Registry provisions to protect our children from convicted sex offenders.
Fighting Human Trafficking
Human trafficking is a modern-day form of slavery. It is the second largest criminal enterprises in the world; only drug trafficking is larger. Within the United States, 100,000 children are trafficked each year. Richmond is an attractive place for traffickers to do business since interstates 64, 95 and 295 all intersect here. Jennifer's efforts to combat human trafficking include
Sponsoring legislation to provide safe harbor laws for minors being charged with prostitution who in actuality are victims of the force, coercion and fraud of human trafficking,
Co-sponsoring legislation that requires that any employer who operates a truck stop and fails to post a notice, in the same location where other employee notices required by state or federal law are posted, of the existence of a human trafficking hotline is subject to a civil penalty of $100,
Co-sponsoring legislation that required the Department of Social service to develop a plan for the provision of services to victims of human trafficking, and
Co-sponsoring legislation to designate January 11th as Global Human Trafficking Awareness Day in Virginia.
Keeping Virginia's Citizens and Resources Safe
September 11th opened our eyes to the fact that we face threats not only abroad, but here at home. When the National Guard is deployed abroad, it falls even more to our first responders and local law enforcement to keep us safe from not only the traditional threats of crime, fire, and health emergencies, but bombs, biological, and chemical weapons. Jennifer supports efforts to ensure that our first responders have the tools they need to keep Virginians safe. She has also sponsored legislation to help state, local, and private entities prepare for and respond to disasters, such as measures to
Provide "good Samaritan-type" civil immunity for private and charitable organizations providing resources and assistance, without compensation, during a governor- declared emergency or formal emergency management training exercise, and at the request of the State Department of Emergency Management or a local emergency management employee,
Permit local governments to give personal property to another governmental entity in or outside of Virginia where the recipient has suffered a natural or manmade disaster, and
Classify policemen, firefighters, sheriffs and their deputies, and other local government employees as state employees for purposes of the Virginia Workers' Compensation Act while rendering aid outside of Virginia as a result of a state-approved request under the Emergency Management Assistance Compact.
Housing
Homeownership is part of the American Dream, yet many Virginia families struggle to find—or keep—affordable housing. While we are emerging from the worst economic downturn since the Great Depression, Virginia homeowners have lost billions of dollars of equity in their homes.  Rental costs are rising faster than incomes.  Foreclosures have devastated families and communities.  Homelessness is on the rise for the first time in a decade.  Many of Richmond's teachers, nurses, police officers, and firefighters cannot afford to live in the communities they serve. Richmond also has become an economically segregated city, yet neighborhoods with low, moderate and high income housing integrated together lead to the strongest communities.
Jennifer understands that stable housing is a significant step to self-sufficiency, and is committed to maintaining affordable housing for all income levels.
For her efforts in the Housing arena, Jennifer was selected by the Virginia Housing Coalition as recipient of the 2009 Housing Leadership Award.
Establishing and Guaranteeing Funding for the Virginia Housing Trust Fund
Jennifer co-sponsored legislation to create the Virginia Housing Trust Fund with a dedicated source of revenue to help address affordable housing needs and reduce homelessness. This fund makes housing more affordable and reduces homelessness by
Providing flexible financing for low-interest loans for down payment and closing cost assistance for homebuyers, loans to reduce the cost of homeownership and rental housing, and new construction, rehabilitation, repair, or acquisition of housing that includes affordable rental housing; and
Issuing grants for targeted efforts to reduce homelessness including temporary rental assistance, housing stabilization services for homeless individuals and families, mortgage foreclosure counseling in targeted localities, and pre-development assistance for permanent supportive housing and other long-term housing options for the homeless.
Protecting Homeowners from Foreclosure
In recent years, Virginia's foreclosure rates have increased, forcing more hard-working Virginians out of their homes. Many of these foreclosures, particularly in minority communities, have resulted from subprime mortgages. Jennifer has worked to protect homeowners from foreclosure by
Sponsoring the "Trust in Lending" Act to restore a layer of necessary accountability to the mortgage lending process by requiring mortgage brokers to use reasonable skill, care, and diligence in exercising a newly created duty to make reasonable efforts to secure a mortgage loan that is in the best interests of the applicant, considering the applicant's circumstances and loan characteristics; and
Supporting legislation requiring high-risk mortgage lenders or servicers to provide advanced notice before accelerating a loan balance to and provide borrowers time to avoid foreclosure.
Maintaining Affordable Rental Housing
Before the Great Recession, Virginia was one of the least affordable states in the nation for renters. Now, as the economic and housing crisis forced more families to turn to renting, rental prices are rising faster than incomes, affordable rental units are more and more concentrated in high-poverty areas, and discrimination against those using rental assistance has kept them from making the best housing choices for their families.
As a Delegate, Jennifer has worked to address these problems by
Sponsoring legislation to prohibit discriminatory application of land use ordinances and guidelines that disproportionately affect affordable housing
Sponsoring legislation to expand private-market housing options for Housing Choice Voucher holders in areas of economic growth and opportunity by providing a tax credit for property owners.
Sponsoring legislation encouraging developers to build affordable housing units by permitting localities to include in their affordable dwelling unit ordinances that the prices for resales and rerentals be controlled by the authority or locality for a period "not less than 15 years nor more than 50," as opposed to the current period of 50 years.
Co-sponsoring legislation to help preserve affordable rent for the elderly and disabled when apartments are turned into condominiums;
Co-sponsoring legislation creating a three-year, $2.5-million pilot project to provide temporary rental assistance for working families, covering the difference between one third of family income and fair market rent during a limited period of time while the family transitions from homelessness to financial independence;
Supporting legislation to increase grants to local employees such as teachers, police and firefighters, commonwealth attorneys, and sheriffs to purchase homes in the locality.
Reducing Tax Burdens on Homeowners
Virginia's tax system was created for an 18th century agrarian economy. Most localities can only depend on property taxes to raise revenue. Consequently, homeowners bear too much of the tax burden, forcing many out of their homes as tax rates climb. As a Delegate, Jennifer has worked for policies that reduce tax burdens on homeowners by
Sponsoring legislation to reduce tax burdens on senior and disabled homeowners by increasing eligibility for tax exemptions; and
Supporting a homestead exemption constitutional amendment permitting localities to exempt up to 20 percent of the value of owner-occupied homes from taxation.
News
Twitter
Videos
Other Videos
Delegate Jennifer McClellan: Virginia Leading Ladies
Madeline L
Published on August 4, 2014
By: Madeline L