Summary
About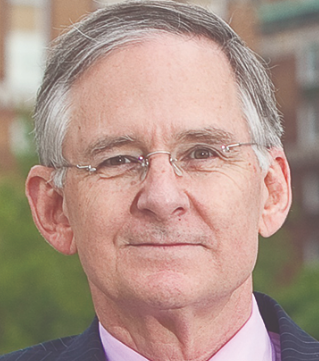 Source: Campaign page
Tommy Norment first came to Virginia's 3rd Senatorial District as a child when his father worked at Cheatham Annex.
A graduate of James Blair High School in Williamsburg, Tommy attended college at Virginia Military Institute before returning to Williamsburg to attend the Marshall-Wythe School of Law at the College of William and Mary. In 1987, Tommy was elected to the James City County Board of Supervisors. He served as Chairman of the Board in 1991 before being elected to the Senate of Virginia.
Tommy maintains an active role in the community. He is a member of the Colonial Williamsburg Foundation's Board of Trustees and the Jamestown-Yorktown Foundation's Board of Directors. He is on the Hampton Roads Board of Directors of TowneBank and he chairs the Williamsburg Board of TowneBank. Tommy is also a member of the Williamsburg Area Chamber of Commerce and the James City County Ruritan Club.
Professionally, Tommy is an attorney with Kaufman and Canoles, P.C., and a professor at the College of William and Mary.
Experience
Work Experience
Attorney
Professor
College of William and Mary
Education
JD
Marshall-Wythe School of Law
BA
Virginia Military Institute
Personal
Born in Richmond, Virginia on April 12, 1946
Membership & Affiliation
Episcopal; member: Bruton Parish Church
Contact
Legislative Assistants: Zachary Lemaster, Eric Philipkosky, Alex Rendon, Daniel J. Spiker
Email:
Offices
Capitol Office
Pocahontas Building
Room No: E603
Senate of Virginia
P. O. Box 396
Richmond, VA 23218
Phone: (804) 698-7503
Fax: (804) 698-7651
District Office
P.O. Box 6205
Williamsburg, VA 23188
Phone: (757) 259-7810
Fax: (757) 259-7812
Web
Government Page, Campaign Site, YouTube, Facebook
Politics
Source: Wikipedia
Initially a Democrat, Norment won election to the James City County Board of Supervisors as a Republican and served from 1987-1991. He was elected to the state Senate in 1991, defeating Democrat Bill Fears with 54% of the vote. Norment was unopposed for re-election in 1995, re-elected with 63% of the vote in 1999, re-elected with 62% of the vote in 2003, re-elected unopposed in 2007 and 2011, and re-elected with 70% of the vote in 2015.  Norment has led the Virginia Senate Republican caucus since 2008.
Recent Elections
2015 State Delegate for VA Senate District 3
Thomas Norment (R)
0
Hugo Eduardo Reyes (D)
0
Write In (Write-in)
0
TOTAL
0
Finances
NORMENT JR, THOMAS K has run in 6 races for public office, winning 5 of them. The candidate has raised a total of $7,015,647.
Source: Follow the Money
Committees
Committees
Finance (Co-Chair)
Commerce and Labor
Courts of Justice
Rules
Appointments
Crime Commission, Virginia State
District Courts, Committee on
Electric Utility Regulation, Commission on
Employee Retirement Security and Pension Reform, Commission on
Ethics Advisory Council, Virginia Conflict of Interest and
Governor's Advisory Council on Revenue Estimates
Growth and Opportunity Board, Virginia
Higher Education, Joint Subcommittee on the Future Competitiveness of Virginia
Intergovernmental Cooperation, Virginia Commission on
Jamestown-Yorktown Foundation Board of Trustees
Joint Commission on Transportation Accountability
Joint Legislative Audit and Review Commission
Joint Rules
Local Government Fiscal Stress, Joint Subcommittee on
MEI Project Approval Commission
Public Private Partnership Advisory Commission
Voting Record
See: Vote Smart
New Legislation
Chief Patron
Chief Co-Patron
Co-Patron
Source: Virginia Legislative Information System
News
News Posts
Videos
Other Videos
Cable Reports Update
Thomas Norment
Published on February 29, 2012
By: Thomas Norment