Summary
Virginia is located in the Southern region of the USA with Richmond as its capital. The Richmond General Assembly has 40 Senate members and 100 House of Delegate members. Virginia's current political leaders are:
Governor Ralph Northam (D) since 2018
Lt. Governor Justin Fairfax (D) since 2018
Attorney General, Mark Herring (D) since 2018
Senior Senator Mark Warner (D) since 2008
Junior Senator Tim Kaine (D) since 2014
Lead onAir Chapter: @George Mason University
State Hub website:  va.onair.cc
About
Virginia onAir Mission:
Virginia onAir organizes students and members of affiliated nonpartisan organizations to become engaged in and impact state and federal Virginia politics facilitating a more civil, collaborative, and vibrant democracy in the state.
Virginia onAir Hub members/curators aggregate information and media-rich content on elections and governance so Virginia residents can learn more about and interact with their representatives and each other on the issues important to them.

Our lead onAir chapter to be started with George Mason University students, faculty, and staff will coordinate student curators from Virginia colleges, universities, and high schools.
We are currently looking for student curators who are attending any Virginia college or university. To learn more about becoming an Virginia onAir curator as well as interning with, donating to, and sponsoring Virginia  go to this post on the US onAir central Hub.
Student Leaders
Virginia onAir is lead by a team of students from George Mason University (GMU) along with students from Virginia Commonwealth University (VCU), Virginia Tech (VT), University of Virginia (UVA), Old Dominion University (ODU), and other Virginia colleges and universities.  Short biographies of the lead Virginia onAir directors are below.
Kerrie Thompson
Outreach Director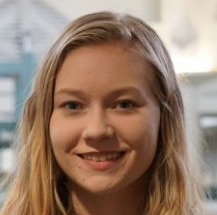 Kerrie Thompson is a senior at George Mason University majoring in Global Affairs. She is also a member of the GMU onAir chapter.
Kerrie's mission is to help expand the Virginia onAir network to other areas of the state to ultimately provide an all encompassing, unbiased source for news and general information on Virginia politics.
Shuaib Ahmed
Technology Director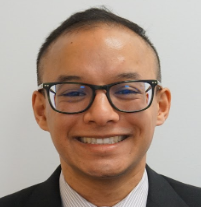 Shuaib Ahmed coordinates the technology initiatives that support Democracy onAir through UX, web analytics, server management, cybersecurity, interactive district and region mapping, custom software, media content, and organizational support.
Shuaib is a recent graduate of George Mason University. Shuaib majored in information technology with a concentration in cybersecurity.  As part of his IT senior capstone project, he led a team of five other GMU students to solve business challenges through the application of technology.  One of the objectives of the capstone project was to prepare the technology and analytics needed to scale the Hubs for a significant influx of viewers and members.
What the media say
From RVA magazine by Zach Armstrong on January 24, 2020
Virginia onAir is working to ensure that young voters in the Commonwealth are able to stay informed about this year's important election cycle.

Virginia onAir, a student run non-partisan non-profit organization, works by providing online hubs for elections and governance information, facilitating greater civic education, discussion, and engagement. Political candidates can also use their website to create a more easily accessible web presence.

"As young people, we make up one of the largest voting demographics in Virginia," said Weiser. "Perhaps if more young people got involved with politics then our legislators might actually create policies to reflect our interests."
State Political Leaders
Source: Virginia onAir
Virginia top state elected officials include:
Ralph Northam, Governor Commonwealth of Virginia
Justin Fairfax, Lt. Governor
Mark Herring, Attorney General
Dick Saslaw, Senate Majority Leader
Louise Lucas, Senate Pro Tempore
Tom Norment, Senate Minority Leader
Eileen Fillen-Corn, Speaker of the House
Charniele Herring, House Majority Leader
Todd Gilbert, House Minority Leader