Summary
I am Executive Director for Democracy onAir – the nonprofit social enterprise managed and curated by students that oversees the pilot Virginia onAir Hub and chapters. 
About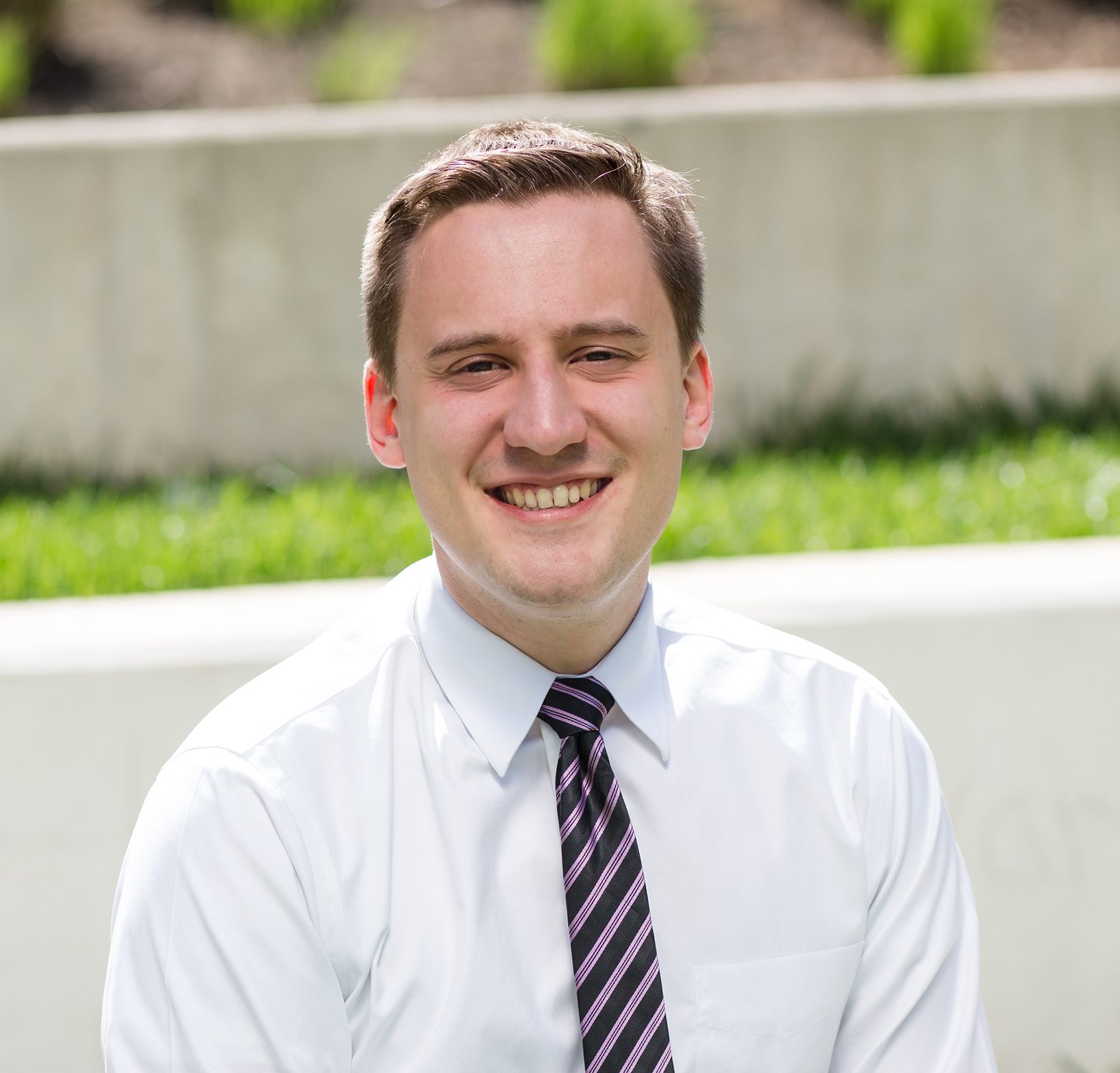 Tim O'Shea recently graduated summa cum laude from George Mason University where he studied Government and International Politics, Data Analysis, and Economics. He previously worked as the Database and Intelligence Manager at Rise To Peace, where he developed and launched multiple open-source intelligence databases on international terrorism. He also worked as a Market Research Associate for the Virginia Small Business Development Center, where he helped Virginia businesses and organizations with expanding internationally. He has presented at research conferences at James Madison University and Georgetown University, and his work has been published in the Chicago Journal of Foreign Policy and the Immigrant Research Library.
Experience
Education
Work Experience
Contact
Email: Democracy OnAir
Zipcode: 22209
Videos
2018 Midterm Election Coverage
MasonCableNetwork
Published on June 6, 2018
By: MasonCableNetwork
Live coverage of the 2018 Midterm elections featuring exit poll results from Merten Hall and exclusive interviews with Professor Victor, Dean Rozell, Mason Votes, Roosevelt at Mason and more!
Web
Websites
Twitter
Personal Information
Awards
Organizations
onAir
My current focus as Executive Director on Democracy onAir is on:
Development of recruitment, workflow, fundraising, and communication protocols and resources
Building an advisory board for the organization
Public interfacing and representation of Democracy onAir at relevant conferences
Management of other directors
Posts
Hub Posts
Politicians
Members
Aircasts
Papers
Articles
What the Hell does Student Government Do?
Fourth Estate – January 28, 2019
I joined Mason's Student Government (SG) familiar with the dismal aspects of its reputation. I knew that many students see SG as an ineffective body comprised of playacting, would-be politicians passing empty bills and soaking up student funding. Mason students on social media are either unaware of Student Government's role in our community or convinced that nothing happens.
I believe that these takes miss the important changes at Mason due to SG's efforts that have either gone unnoticed or been merely forgotten. Student Government pressure on the school administration was the impetus behind the creation of the Gunston Go-Bus, which brings Mason students to local shopping areas that include Fair Oaks and Fairfax Corner. SG's annual trip to meet with state legislators, Mason Lobbies, is often cited by state lawmakers as an important component of their positive impression of Mason students.
Students Bring Their Agenda to the Capitol
By: Abigail Adcox
Fourth Estate – February 4, 2019
"In terms of per-student spending, Mason lags behind in how much money we get from the state," said Tim O'Shea, the executive secretary for government and community relations for Student Government.
In addition, this year over 80 percent of students attending were members of another student organization besides Student Government, according to O'Shea. This was in part an effort to target students who were active on campus outside of Student Government, and who might be able to personally relate how student funding affects them.
"The biggest reason for me, and this comes from conversations with the State Relations office, is that you consistently hear that state legislators and their [staffs] have a very strong opinion of Mason students as civically engaged and very adept students, and part of that is because of things like Mason Lobbies, where they get to see Mason students in action," O'Shea explained.
Publications
What Makes a Terrorist Attack Notable? Attack Characteristics as Determinants of United States Media Coverage
By: Liam Timmons and Tim O'Shea
Chicago Journal of Foreign Policy  – January 9, 2019
This report analyzed the theoretical basis for determinants of U.S. media coverage of international terrorist attacks, as well as the statistical distribution of attack characteristics across attacks both covered and uncovered by major U.S. media sources.
Immigrants and Public Benefits: What Does the Research Say?
By: Tim O'Shea and Cristobal Ramón
Bipartisan Policy Center – December 5, 2018
Literature review of the usage of public benefits programs by immigrants, including analysis of factors including research methodology, state and federal laws, and both static and dynamic analysis.
Why are families being separated at the border? An Explainer
By: Tim O'Shea and Theresa Cardinal Brown
Bipartisan Policy Center – June 13, 2018
A step-by-step brief of the current conversation on the family separations occurring at the U.S. border. Accumulated 60,000 views in it's first week, becoming the most read blog in the history of the Bipartisan Policy Center.
Central Asian Export of 'Lone Wolf' Terrorism: Case Studies, Comparisons, and Lessons
By: Tim O'Shea
Rise To Peace  – May 18, 2018
The report details five case studies of Central Asian migrants committing acts of terrorism against Western countries, before placing each attack in a statistical contextual comparison against similar attacks. The report concludes by noting trends in the case studies and suggesting further research.
Projects
Databases
Undercovered Attacks Database
Rise to Peace
Database that records information on terrorist attacks that place high in terms of casualties, but do not receive coverage in the U.S. media
Active Intelligence Database
Rise to Peace
The Active Intelligence Database is an online spreadsheet and database using the web application Airtable that displays and organizes information on global terrorist activity for viewers to engage more with global extremism. I also built secondary features including a full database methodology, a separate source archives database, an online feedback form, and a set of further resources for people interested in learning more.
Toolkits
The Civic Action Toolkit is a guide to how Mason students can stay politically engaged outside of voting. It includes guides on petitions, protesting, political fundraising, and contacting elected officials. It also includes an external resources page.