Summary
Current Position: State Delegate since 2012
Affiliation: Republican
Mission Statement: N/A
About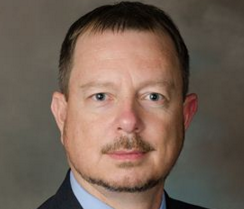 Contact
Legislative Assistant: Judi Lynch, Director of Legislative Affairs
Administrative Assistant During Session: Susan Nienaber
Email Links:
Offices
Capitol Office
Pocahontas Building
900 E. Main St,
Richmond, Virginia 23219
Phone: (804) 698-1007
Pocahontas Building 900 E. Main St, Richmond, Virginia 23219 Office: (804) 698-1007 Email Address:DelNRush@house.virginia.gov Room Number: W232 Map It Legislative Assistant: Judi Lynch, Director of Legislative Affairs Administrative Assistant During Session: Susan Nienaber District Office
P.O. Box 1591
Christiansburg, VA 24068
Office: (540) 382-7731
Phone: (540) 382-7731
Web
Government Pages, Campaign Site
Politics
Source: Campaign
Finances
Source: Follow the Money
Voting Record
See: Ballotpedia
New Legislation
Source: Ballotpedia
About
From 
Wikipedia
Larry Nicholas Rush
 (born March 8, 1968 in Christiansburg, Virginia) is an American politician of the Republican Party. Since early 2012, he has been a member of the Virginia House of Delegates. He currently represents the 7th district, made up of Floyd County, Montgomery County (part), and Pulaski CountyAfter graduating from Christiansburg High School, Rush served the United States Army as a paratrooper in the 82nd Airborne Division. Nick left active duty as a non-commissioned officer in 1989. At 23 years old, he was elected to the Montgomery County Board of Supervisors as the youngest member in history. Rush served for 12 years on the board representing District B and is a former Chairman and Vice Chairman.Rush has always been an active member of his community serving it in a volunteer capacity through these statewide and community groups: New River Valley Community Action Board of Directors; New River Valley Economic Development Alliance; Floyd, Pulaski, and Montgomery County Chambers of Commerce.
Personal Information
Birth Year:

 1968

Place of Birth:

 Christiansburg, VA

Gender:

 Male

Race(s):

 Caucasian

Religion:

 Christian

Spouse:

 Jennifer Gaye Whitaker

Children:

 Cody, Forrest, and Lilly

Membership & Affiliation:

 Community Christian Church New River Economic Development Alliance Montgomery County Chamber of Commerce Pulaski County Chamber of Commerce Floyd County Chamber of Commerce

Occupation/Profession:

 Registered representative (Invest Financial Corporation)

Military Service:

 USA (Paratrooper, 82nd Airborne Div., 1986-89)
Education
Christiansburg High School (1986) New River Community College
Political Career
From
Wikipedia
Legislative Initiatives
HB2074 is a proposal that establishes an individual and corporate tax break for income earned from investments in venture capital accounts. In order to qualify, an account must have 50% or more of its holdings in qualified portfolio companies, which is defined as a company that has its principal place of business in the Commonwealth of Virginia and that has a primary purpose of production, sale, research, or development of a product or service and provides equity in exchange for the investment. The income tax break is available only for an investment made on or after January 1, 2018, but before December 31, 2023. The bill passed the House and Senate, and was signed by Governor Terry McAuliffe.HB1692 also known as the 'Flat-Fee Degree,' is a higher education proposal introduced during the 2015 Legislative Session. The proposal establishes discounted tuition and fees for students pursuing degrees in high demand fields. Students pursuing high demand degrees, such education, nursing, and Information Technology (IT) have the opportunity to graduate college without massive debt so long as the students satisfy the requirements of the Flat-Fee Degree. These requirements include graduating on time or earlier, relinquishing certain amenities such as on-campus living or football / basketball ticket lotteries, and requiring students to take summer courses in order to use buildings that are underutilized. The bill is currently being studied by the Joint Commission on Higher Education.HB672 is an economic development bill introduced in the 2014 Legislative Session by Delegate Charles Poindexter and Chief Co-Patroned by Delegate Rush. Under this legislation, if a company creates at least 25 new, permanent, full-time positions within the Commonwealth, that company would be eligible for a one time grant of $1,000 per position. The per-position fund will grow depending on the amount of new, full-time positions created. For example, if a company relocates to Virginia and creates 100 new jobs, that company will be eligible for $3,000 per position, up to a maximum total of $500,000 within a state fiscal year. The bill passed the House and Senate, and was signed by Governor Terry McAuliffe.HB1485, which was introduced by Rush and passed during the 2013 Legislative Session, is a proposal that would permit the Commissioner of the Virginia Department of Motor Vehicles (DMV) to postpone expiration of vehicle registrations if the DMV is unable to operate for reasons beyond its control. The postponement is then authorized by the Governor. This bill was utilized on January 30, 2015, when an internal power disruption temporarily interrupted DMV electronic services provided by the Commonwealth's data center. This disruption greatly impacted the ability of many Virginians to renew their driver's licenses and vehicle registration, which could have resulted in unnecessary fees for many drivers. However, because of this bill, those fees were prevented.
Committees
Privileges and Elections Appropriations Militia, Police and Public Safety Select Committee on School Safety
Subcommittees
Chair: Appropriations - Higher Education SubcommitteeAppropriations - Compensation and Retirement Subcommittee Appropriations - Elementary and Secondary Education Subcommittee Appropriations - Public Safety Subcommittee Privileges and Elections - Subcommittee #1
Other Appointments
Appropriations - Elementary and Secondary Education Subcommittee Appropriations - Higher Education Subcommittee Higher Education, Joint Subcommittee on the Future Competitiveness of Virginia House Appropriations House Militia Police and Public Safety House Privileges and Elections Infrastructure and Security Subcommittee Local Government Fiscal Stress, Joint Subcommittee on MEI Project Approval Commission Mental Health Services in the Twenty-First Century, Joint Subcommittee to Study Online Virginia Network Authority Recreational Facilities Authority, Virginia School Safety, House Select Committee on Service System Structure and Financing Teacher Education and Licensure, Advisory Board Western Virginia Public Education Consortium
Election Results
See 
Ballotpedia
Campaign Finance
See 
VPAP
Policy Positions
N/A
Aircasts
House streams
VA Delegate Nick Rush on SB 1026
2/19/19
https://www.youtube.com/watch?v=_ryGSaPXqXY
Videos
Video Updates
Candidate Videos
Other Videos
Delegate Rush introduction of Pathway Christian Academy
Feb. 7, 2013https://www.youtube.com/watch?v=JkC1Gpf-dJE
News & Events
Feedback
Suggestions
Questions
Feedback
Post Curator
The lead curator for this Nick Rush post is Virginia onAir.
If you have any content you would like to add to this post, submit it to virginia@onair.cc.
If you have any questions for Nick Rush, send them to Virginia onAir. Virginia will first see if Nick Rush has answered your question somewhere else. If they haven't, Virginia will pass on your question to Nick Rush and post their answer, if they have one.
If you have any suggestions for Nick Rush, especially if you are a current or former constituent, send them to Virginia onAir. Virginia will record your suggestions here.
If you have something positive to say about Nick Rush and you are a Virginia onAir Hub member, send your recommendations to Virginia onAir.
Forum - Coming Soon
If you want to comment directly to this or other Hub posts, you will need to be a Hub member and follow these simple rules:
All discussion and debate on the Virginia onAir Elections & Governance Hub should be respectful and compliant with all applicable laws. We will not tolerate harassment, criminal threats, or offensive comments against an individual based on a protected characteristic. Our full Curation Principles and Guidelines should offer all needed clarification, and we encourage all users to report objectionable content on our anonymous reporting form.
Sponsor this Hub
If you would like to donate to or sponsor the Virginia onAir Hub or sponsor posts, go here. All donations are made to Democracy onAir – a nonprofit, nonpartisan 5013c organization chartered in Virginia.