Summary
The 7th district is based in Northern Virginia and encompasses suburban, exurban, and rural areas of Washington. The district contains Bowling Green, Culpeper, the city of Fredericksburg, Stanardsville, Woodbridge, and a small sliver of Albemarle County. The incumbent is Democrat Abigail Spanberger, who was re-elected with 50.8% of the vote in 2020.
News
Abigail Spanberger Learn About
,
Students onAir presents Abigail Spanberger's biography and policies. She is the Democratic Candidate for Virginia's 7th US House District drawn from her campaign website.
Go to https://va.onair.cc/ and select the Abigail Spanberger post to learn more about her biography, policy positions, and much more.
About
Predictions
Videos
Abigail Spanberger Learn About
Abigail Spanberger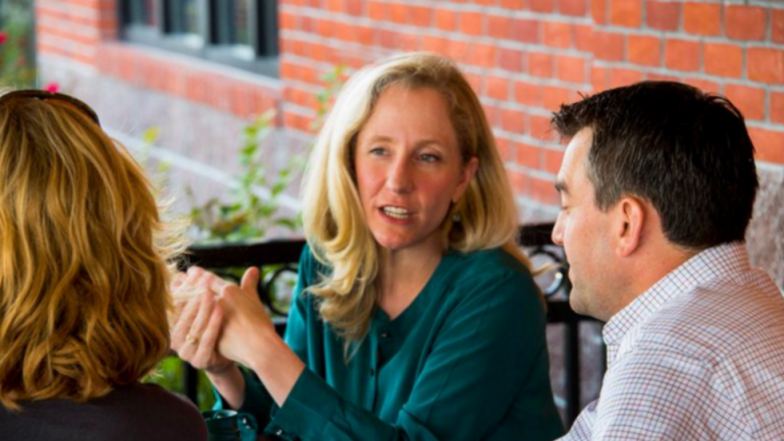 Current Position: US Representative since 2019
Affiliation: Democrat
Candidate: 2022 US Representative for District 7
Other Positions:
Vice Chair, Subcommittees Europe, Eurasia, Energy, & the Environment Subcommittee
Pinned Tweet: The Inflation Reduction Act will lower healthcare costs for Virginians. – Seniors will see Medicare out-of-pocket drug prices capped at $2,000/year – Insulin for Medicare patients will be capped at $35/month – Medicare will finally be able to negotiate drug prices
Featured video: Abigail Spanberger for Congress
Yesli Vega
Current Position: Prince William County Board of Supervisors since 2018
Affiliation: Republican
Candidate: 2022 US Representative for District 7
Former Position(s): Police Officer
Yesli Vega, a military wife, mother, and law enforcement officer, is the embodiment of the American Dream. Born in Houston, Texas to Salvadoran immigrants fleeing civil war, her family has taken full advantage of the freedom and opportunities made available only in America.
Yesli and her family are firm believers in the passage from Luke which says "to whom much is given, much is required." That is why she's dedicated her life to service in three different Virginia law enforcement agencies and why she's running to be your voice to power in Washington.
For more information, go to this post.