Summary
Current Position: US Representative for US House District 8 since 2015
Affiliation: Democrat
Candidate: 2022 US Representative for District 8
Former Position(s): Lt. Governor from 1990 – 1998
Congressman Don Beyer is serving his third term as the U.S. Representative from Virginia's 8th District, representing Arlington, Alexandria, Falls Church, and parts of Fairfax County. He serves on the House Committees on Ways and Means and Science Space and Technology, and is a Co-Chair of the New Democrat Coalition's Climate Change Task Force. He was the Lieutenant Governor of Virginia from 1990 to 1998, and was Ambassador to Switzerland and Liechtenstein under President Obama.
Rep. Beyer's signature work as lieutenant governor included advocacy for Virginians with disabilities and ensuring protections for Virginia's most vulnerable populations as the Commonwealth reformed its welfare system in the mid-1990s. Rep. Beyer was Virginia's Democratic nominee for governor in 1997
Source: Government page
News
Rep. Don Beyer (D-VA), who represents the Northern Virginia suburbs of the nation's capital, issued the following statement today on Virginia's election results:
"I congratulate Governor-elect Youngkin on his victory. He will be Virginia's next Governor, and while he and I have many disagreements, we both want what is best for the Commonwealth. I look forward to working with him in areas where we have common ground to continue Governor Northam's strong record of progress, though I will always defend my constituents' values.
"I also congratulate Lt. Governor-elect Winsome Sears and Attorney General-elect Jason Miyares, who have made history as the first Black woman and the first Hispanic elected statewide in Virginia. This is an important milestone for our Commonwealth which they worked hard to earn.
"I thank former Governor Terry McAuliffe for his leadership and service to the Commonwealth, and for his tireless efforts to make Virginia a better place. I also thank candidates across Virginia for local offices and for House of Delegates for their work to make our communities stronger.
"I thank staff, volunteers, and poll workers for their civic engagement, including here in Northern Virginia where we saw turnout surpassing all expectations. Though not everyone is happy with the results today, you have much to be proud of for the work you did.
"Finally, to my colleagues, I urge that we resolve our disagreements and pass both of the bills before us, and deliver on the President's very popular agenda. We have had a robust debate, but so far voters have only seen the process, not the benefits. We must legislate and keep our promises. We also must work harder to communicate effectively about the ways this legislation and the Administration's policies will help address voters' economic concerns. The American people sent us here to do big things, and we must use our power to improve their lives and make the country stronger."
October 15, 2021 (Washington, D.C.) – Congressman Don Beyer (D-VA), who represents the Northern Virginia suburbs of the nation's capital, today urged the Federal Aviation Administration (FAA) to implement new recommendations made by the nonpartisan General Accounting Office (GAO) in a recent report on aircraft noise in the National Capital Region.
"These GAO recommendations would lead to improved measurement of aircraft noise and community outreach, and I urge the FAA to implement them as quickly as possible," said Rep. Beyer. "I thank GAO for their continued responsiveness to residents' feedback about aircraft noise in the National Capital Region, which has been a major concern for my constituents since I took office. I will continue to work with FAA and other regional agencies to find ways to mitigate the effects of aircraft noise in our area."
Beyer spoke Wednesday at a celebration marking the opening of a new terminal and security facilities at DCA, pledging during his remarks to continue seeking solutions to reduce aircraft noise in the area.
GAO issued the following recommendations to FAA as part of this report on airport noise:
"(1) identify supplemental noise metrics for use in noise impact analysis for PBN [performance-based navigation] implementation; (2) incorporate additional communication tools, such as supplemental noise metrics, into outreach; and (3) provide information on what the public can expect from FAA in its post-implementation outreach."
The full report is available here.
Beyer has worked for years to reduce the impact of aircraft noise in the National Capital Region.
After bipartisan police reform talks collapsed in Congress last week, Del. Eleanor Holmes Norton, D-D.C., and Rep. Don Beyer, D-Va., sent letters Monday to President Joe Biden, Capitol Police Board Chair Karen Gibson and Supreme Court Justice John Roberts asking that they require body-worn and dashboard cameras for federal officers under their command.
A bill from Norton and Beyer requiring uniformed federal police officers use the cameras put forward after the 2017 killing of Bijan Ghaisar by U.S. Park Police has been passed in the House twice as part of the George Floyd Justice in Policing Act.
"[W]e urge you to implement the policies outlined in the Federal Police Camera and Accountability Act (H.R. 1163), which directs all uniformed federal police officers to wear body cameras and all marked federal police cars to have dashboard cameras," the letters state.
"While some federal law enforcement agencies have begun to adopt camera programs, we strongly believe that every federal law enforcement agency should be required to do so. We believe this is a simple but necessary step to protect officers and the public."
Chairman of the Subcommittee on Space and Aeronautics, Rep. Don Beyer's (D-VA), opening statement for the record is below.
Good morning, and welcome to our distinguished witnesses. We are very pleased to have you with us today as we discuss "NASA's Future in Low Earth Orbit: Considerations for International Space Station Extension and Transition."

The International Space Station—the ISS—has been an important component of America's post-Apollo human spaceflight program for decades.  Beginning in 1984 with President Reagan's resurrecting the idea of developing a crewed orbiting space station that would include our allies and partners, followed by President Clinton's decision to include the Russians in a redesigned station, it has continued through multiple Congresses and Administrations with development, assembly, and now full utilization. In many ways, the ISS epitomizes the long-term continuity of purpose that is essential to our human spaceflight program. 

During its more than two decades of operation, the ISS has cemented our international partnerships, enabled knowledge of large structural assembly in space, supported extensive basic and applied research, maintained US expertise in human spaceflight operations, enabled the development of public private partnerships for cargo and crew transportation to the ISS, and opened space to multiple users, including commercial entities, academia, and other Federal government agencies.  Perhaps, most importantly, it continues to inspire our youth as they are born into an era that has never been without an American living and working in low Earth orbit.
WASHINGTON (WFXR) — A coronavirus-related bill being pushed by lawmakers in Washington, D.C. could affect your next trip on a train or a plane.
Some congressmen want Amtrak riders and employees to be vaccinated or have a negative COVID-19 test within 72 hours of a trip.
That includes U.S. Rep. Don Beyer (D-Va.), who wants the same for domestic flights as part of his "Safe Travel Act."
"Congress can help make people comfortable again by putting basic requirements in place that prevent the spread of COVID," Deyer said in a statement.
It's important to note, though, that Beyer's bill — which you can read below — has not been passed yet
© Greg Nash
Twitter
About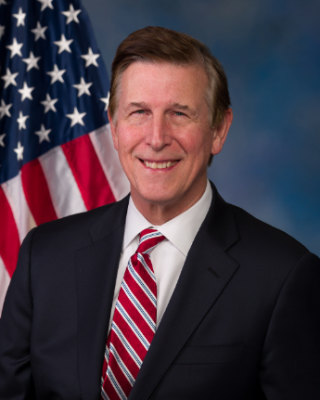 Source: Government page
Don began his career in public service in 1989, when he was first elected as Virginia's 36th Lieutenant Governor alongside Governor Douglas Wilder. He became the first champion for Virginians with physical and sensory disabilities, chairing a disabilities commission for eight years that has become a central responsibility of subsequent lieutenant governors.
While leading Virginia's Poverty and Welfare Reform Commission, Don was credited with passing the state's landmark welfare reform legislation, which has served as a model for federal reforms.
As Chair of the Virginia Economic Recovery Commission, he helped pass permanent pro-business reforms and was co-founder of the Northern Virginia Technology Council.
Rep. Beyer was Virginia's Democratic nominee for governor in 1997.
After leaving office, Rep. Beyer spent fourteen years as Chair of Jobs for Virginia Graduates, a highly successful high school dropout prevention program, and was active for a decade on the board of the D.C. Campaign to Prevent Teen Pregnancy.
As an active leader in Democratic politics, Don served as: the Virginia Chair of both the Clinton-Gore and Kerry-Edwards campaigns, the Treasurer and Virginia Chair for Howard Dean, Finance Chairman with Mark Warner's Forward Together campaign, and Mid-Atlantic Finance Chair for President Obama.
In 2009, President Obama nominated Don to serve in his administration as Ambassador to Switzerland and Liechtenstein. He used his position to advocate for stricter sanctions to compel Iran to begin nuclear disarmament discussions. As Ambassador, Rep. Beyer was integral to US Department of Justice efforts to halt the abuses of Swiss bank secrecy by wealthy Americans.
Don Beyer was inaugurated on January 6, 2015 to his first term as a Member of Congress serving Virginia's 8th congressional district, representing Arlington, Alexandria, Falls Church, and parts of Fairfax County.
Don has spent the past 40 years building his family business into a successful, community-based collection of retail automobile dealerships, including nine franchises and five manufacturers. Inspired by a summer job at a car dealership in 1974.
He is a graduate of Williams College and Gonzaga College High School in Washington, DC. He was also named a Presidential Scholar by President Lyndon Johnson.
Don has four children, Clara, Grace, Don, and Stephanie, and two grandchildren, Ava and Will. He and his wife Megan live in Alexandria, Virginia.
Experience
Work Experience
Co-Owner
Beyer Automotive Group
2019 to present
Volunteer Experience
Board Member
Fairfax County Chamber of Commerce
2019 to present
Board Member
American Cancer Society
2019 to present
Chair
Alexandria Community Trust
2019 to present
Board Member
Jobs for Virginia Graduates
2019 to present
Board president
Youth for Tomorrow,
2019 to present
Board Member
DC Campaign to Prevent Teen Pregnancy
2019 to present
Board Member
Jobs for America's Graduates
2019 to present
Education
BA, Economics
Williams College
2019 to 1972
Awards
Grand Award for Highway Safety (2019)
James C. Wheat Jr. Award for Service to Virginians with Disabilities (2019)
Earl Williams Leadership in Technology Award; (2019)
Thomas Jefferson Award for 2012 from American Citizens Abroad (2019)
Leaders for Democracy Award by the Project on Middle East Democracy. (2019)
Community Integration Leadership Award for Community and Public Service (2019)
Community Engagement Award (2019)
Personal
Beyer and his wife, Megan, have two children, Clara and Grace. In addition, he has two children, Don and Stephanie, from a previous marriage,[39] and two grandchildren.
Membership & Affiliation
American International Automobile Dealers Association.
National Volvo Retailer Advisory Board
Contact
Email:
Offices
Washington, DC Office
1119 Longworth House Office Building
Washington, DC 20515
Phone: (202) 225-4376
Fax: (202) 225-0017
District Office
5285 Shawnee Road
Suite 250
Alexandria, VA 22312
Phone: (703) 658-5403
Fax: (703) 658-5408
Web
Government Page, Twitter, YouTube, Facebook, Instagram, Campaign Site, Wikipedia
Politics
Source: Wikipedia
Beyer was the northern Virginia coordinator of the successful Gerald L. Baliles campaign for governor in 1985. In 1986 Baliles appointed Beyer to the Commonwealth Transportation Board. (The Virginia Commonwealth Transportation Board (CTB) is responsible for overseeing the Virginia Department of Transportation and allocating highway funding to specific projects. It consists of 17 members, including the Secretary of Transportation, Commonwealth Transportation Commissioner, Director of the Department of Rail and Public Transportation, and 14 citizen members who are appointed by the Governor and confirmed by the Virginia General Assembly.)
Beyer was elected Lieutenant Governor of Virginia in 1989, beating Republican state senatorEdwina P. Dalton. He was re-elected in 1993, beating Republican Michael Farris 54-46 percent, as Republicans George Allen and Jim Gilmore were elected on the same ballot asGovernor and Attorney General, respectively.
Farris's close connection to conservative leaders such as Jerry Falwell of the Moral Majority, Pat Robertson of the Christian Coalitionand Phyllis Schlafly of the Eagle Forum, as well as his adherence to the Quiverfull movement stirred deep-seated feelings and led some prominent Virginia Republicans such as U.S. Senator John Warner to support Beyer rather than Farris.
During his tenure as lieutenant governor, Beyer served as president of the Virginia Senate. He chaired the Virginia Economic Recovery Commission, the Virginia Commission on Sexual Assault, the Virginia Commission on Disabilities, the Poverty Commission and was co-founder of the Northern Virginia Technology Council, an outgrowth of the Chamber of Commerce. He was active in promoting high-tech industries, and lead the fight to eliminate disincentives in the Virginia Tax Code to high-tech research and development.
He is also credited with writing the original welfare reform legislation in Virginia.
Beyer was the Democratic nominee for governor in 1997, losing in the general election to Republican Jim Gilmore. He served as Finance Chairman for Mark Warner's Political Action Committee, "Forward Together" and as the National Treasurer for the 2004 presidential campaign of former Vermont Governor Howard Dean. Following Dean's withdrawal from that race, he served as chairman of the Kerry/Edwards presidential campaign in Virginia.
During 2007–08, he endorsed and campaigned extensively for presidential candidate Barack Obama,. He served as chairman of the Mid Atlantic Finance Council of Obama for America campaign, and served on the campaign's National Finance Council.
He was appointed by the Democratic National Committee to serve at the 2008 DNC Convention on the Credentials Committee.
Following the 2008 election, President-elect Obama asked Beyer to head up the transition team at the Department of Commerce.
Obama nominated Beyer for the post of United States Ambassador to Switzerland and Liechtenstein on June 12, 2009. In December 2010 Beyer attracted public attention when it was reported that he had warned the Swiss government against offering asylum toWikileaks publisher Julian Assange. In March 2013 Beyer received the Thomas JeffersonAward from American Citizens Abroad. The award is presented annually by ACA to recognize State Department individuals who have rendered outstanding service to Americans overseas. Beyer was recognized for organizing a series of town hall meetings where American citizens overseas could voice concerns and opinions to officials of the State Department. He resigned as ambassador in May 2013.
Trump Administration Oversight
Beyer is a frequent critic of the Trump administration. On April 13, 2017, Beyer was the first lawmaker to call for senior White House adviser and Trump son-in-law Jared Kushner to lose his security clearance after it was revealed that he had omitted numerous contacts with foreign nationals from his security clearance application. In June 2017, Beyer renewed his call, sending a letter signed by more than 50 other House Democrats demanding the White House immediately revoke Kushner's clearance, citing national security concerns.
For more information: Ballotpedia VPAP Open Secrets GovTrack.us
Recent Elections
2018 US Representative
| | | |
| --- | --- | --- |
| Don Beyer (D) | 247,137 | 76.10% |
| Thomas S. Oh (R) | 76,899 | 23.68% |
| Write In (Write-in) | 712 | 0.22% |
| TOTAL | 324,748 | |
2016 US Representative
| | | |
| --- | --- | --- |
| Don Beyer (D) | 246,653 | 68.4% |
| Charles Alan Hernick (R) | 98,387 | 27.3% |
| Julio Gracia () | 14,664 | 4.1% |
| Write In (Write-in) | 983 | 0.3% |
| TOTAL | 360,687 | |
2014 US Representative
| | | |
| --- | --- | --- |
| Don Beyer (D) | 128,102 | 63.1% |
| Micah Kenyatta Edmond (R) | 63,810 | 31.4% |
| Gwendolyn Joyce Beck () | 5,420 | 2.7% |
| Jeffrey Scott Carson (L) | 4,409 | 2.2% |
| Gerard C. Blais, III () | 963 | 0.5% |
| Write In (Write-in) | 376 | 0.2% |
| TOTAL | 203,080 | |
Source: Virginia Legislative Information System
Finances
BEYER JR, DONALD STERNOFF has run in 3 races for public office, winning 3 of them. The candidate has raised a total of $6,652,096.
Source: Follow the Money
Committees
Committees
Committee on Natural Resources
Committee on Science, Space and Technology (Vice Ranking Member)
Joint Economic Committee
Subcommittees
Subcommittee on Energy and Mineral Resources
Subcommittee on Federal Lands
Subcommittee on Research and Technology
Subcommittee on Oversight
Subcommittee on Space
Voting Record
See: Vote Smart
New Legislation
Source: Government page
Issues
Civil Rights
Equality
I support full equality for all lesbian, gay, bisexual, or transgender individuals. I support legislation to ban workplace discrimination based on gender identity or sexual orientation and believe those protections were valuable additions to the re-enactment of the Violence Against Women Act passed in the last Congress.
I also strongly support marriage equality. Everyone must have the right to marry, regardless of sexual orientation, and to pursue a family. I will work to block legislation seeking to ban the rights of same sex couples.
Economy
We need to continue our economic recovery with a middle class economic action plan that works for all American families. We must raise the minimum wage, ensure equal pay for equal work, end government shutdowns, and promote tax policies that empower the working class and middle class.
Families are forced to stretch their dollars too far. Our minimum wage has been stagnant for over two decades. Women are the breadwinners in 40 percent of American households but aren't guaranteed equal pay for equal work. Affordable housing is on the wane, especially in many urban and suburban communities, forcing people to live far from their jobs. We need strong work retraining programs to ensure that all Americans benefit from our 21st century economy.
Women's Economic Empowerment
The best way to ensure true financial security for middle class families is to support women in the workforce. Working women make up almost half of the American labor force and serve as primary breadwinners in over 40 percent of American households. In addition, a growing percentage of women are single mothers; more than half of women under 30 who give birth do so outside of marriage and consequently serve a significant economic role for that child. Yet women still have no guarantee of equal pay for equal work. We must declare this era in American life as the past, not the present.
Women must be able to make their own economic decisions, including whether and when to have children, and then have the capacity to balance work and family. This delicate equilibrium is possible only with affordable child care, workplace flexibility, and paid family and medical leave, as well as reliable health care. President Bill Clinton signed the Family and Medical Leave Act over two decades ago, finally giving workers a guarantee of unpaid leave. Today, the United States is one of only two nations that does not guarantee paid parental leave. It is past time to giving working women and families this critical tool.
Environment
Climate Change and the Environment
Stopping the harmful consequences of global climate change is the existential crisis of our generation. We cannot continue pumping pollutants into our air at no economic cost.
Fourteen of the fifteen hottest years on record have been in this century. Global temperature changes are causing prolonged droughts, extreme weather events, and rising sea levels.
On the House Committees on Ways and Means and Science, Space, and Technology, I continue to advocate to fulfill our responsibility to leave this world better than we inherited it. In the 116th Congress I am also serving as Co-Chair of New Democrat Coalition Climate Change Task Force.
America must continue to be an innovative leader in the fight against global climate change. We need intelligent conservation policies that preserve our natural resources and an energy policy that is not solely focused on drilling, but makes smart investments in clean and renewable energy to lower costs to the American taxpayer while protecting the air, land, and water.
Health Care
All American families should have access to quality healthcare. No family in the United States should face economic ruin because of a health crisis, or have to choose between a trip to the emergency room and heating their home for the month.
President Obama's Affordable Care Act (ACA) was an incredible step toward that reality for all American families. Gender is no longer a pre-existing condition, children have the option to stay on their parents' plans longer, and students are free to pursue their educational dreams without worrying about health demands.
However, there is still much to do. Millions of the neediest citizens still fall into the gap between Medicare, Medicaid, and the ACA's lowest rate plans, including 140,000 in Virginia. America remains one of only two countries in the world without paid family leave, and women are still at risk of losing their right to choose.
I will fight for further improvements in the U.S. healthcare system, especially for the neediest populations. I will work to provide paid sick, maternity, and family leave for all American workers. And I believe that a woman's health care choices are her own and should never be dictated by her employer, or by any government.
Immigration
It is our responsibility to pass comprehensive immigration reform that secures a path to citizenship for the hard-working people who contribute to our economy and to our communities. They deserve the opportunity to become new Americans
I fully support the DREAM Act: We must ensure that children who came to the United States early in life have the opportunity to succeed by attending college, receiving in-state tuition, and working for a better life for future generations.
Our country has a diverse heritage woven by people from all across the globe. We cannot close our borders and turn our backs on the rest of the world. I will work with my colleagues to achieve the dream of a bipartisan immigration reform package.
Infrastructure
Transportation
Northern Virginia suffers from some of the worst traffic congestion in the nation. The only way to mitigate the effects of traffic gridlock, and minimize the harmful impact to our environment, is through forward-thinking, multimodal solutions.
We must continue to improve Metro to keep it a safe, world-class transportation system. Forty percent of Metro's peak ridership is federal employees; a federal role is not only appropriate but necessary. Preserving the $150 million annual federal investment for capital and safety improvements is a top priority.
I look forward to helping extend Metro service at Potomac Yard in Alexandria and to bringing Bus Rapid Transit and eventually Metrorail to Route 1 in Fairfax County.
If you're interested in learning more about my efforts to combat airplane noise in Northern Virginia, visit our storyboard
Safety
Gun Violence
Gun violence claims over 30,000 lives per year, including nearly 20,000 firearm-related suicides. Despite this epidemic, Congress has sadly failed for years to take basic steps to curb gun violence despite overwhelming support for such measures by Americans from all political backgrounds.
It is a major priority for me to enact laws requiring a background check on every gun sale, in order to help keep guns out of the hands of those like to use them to commit crimes. I also support enacting restrictions on weapons designed for the battlefield, which are so often used in the mass shootings that have claimed so many lives in schools, churches, hospitals, theaters, malls, and so on. I have also championed "Extreme Risk Protection Order" laws, also known as "red flag" laws, which empower family members and law enforcement to petition a judge for a warrant to remove guns from those who demonstrate a serious threat to themselves or others.
None of these measures by themselves would completely end gun violence in America, but studies suggest that each of them has the power to save many lives. I will continue to push for these and other gun reforms in the House of Representatives.
Veterans
irginia's 8th congressional district is home to over 50,000 veterans and active duty service men and women. I am proud to represent a district with such a strong ethic of service. As the son of a 92-year-old Korean War veteran, I am deeply committed to caring for those who sacrifice to protect our freedoms. My father used the G.I. Bill and put his education and skills to work in what became our family business. Our nation must continue to provide those who serve in the military with the necessary resources to adjust to civilian life.
Battlefield scars, whether mental, physical or both, heal slowly. Our Veterans Administration (VA) has a moral obligation to make our troops whole again. After over a decade of war, our troops deserve a robust healthcare system that processes claims efficiently and effectively. If that system breaks down, we in Congress must help it do better. This comes in the form of providing legislative solutions, where veterans' care is traditional an area of strong bipartisanship, and also in the area of constituent casework. My district office assists constituents with VA benefits. I encourage veterans who require assistance to call us at 703-658-5403.
Some of the most important ways that we repay our veterans include small business loans, housing assistance, and education funding. Many of our civilian industries in Northern Virginia thrive under the management or with the assistance of veterans, and I am a cosponsor of the Reducing Barriers for Veterans Education Act because I believe that investment in education is money well spent.
I support numerous other measures to ensure equal and honorable treatment of all veterans, including the Veteran Spouses Equal Treatment Act, the Restore Honor to Service Members Act, and the Women Veterans Access to Quality Care Act.
The 8th District of Virginia is home to the Pentagon, the Marine Corps Memorial, the Navy Memorial, the Air Force Memorial, and Arlington National Cemetery. I take great pride in the fact that we are surrounded by symbols of our nation's support for veterans, and I am committed to making sure that our government's symbolic recognition is matched by our care for veterans.
Fair Representation Act
Link to article
Rep. Don Beyer (D-VA) today introduced the Fair Representation Act, a bill which would enact a series of measures designed to reform congressional elections.
"The Fair Representation Act is designed to restore the faith which so many Americans have lost in our political system," said Rep. Don Beyer. "This bill would ensure that every voter has their voice represented in Congress, and make real progress towards bipartisan focus on getting results for the American people."
Rep. Beyer was joined by Reps. Ro Khanna (D-CA) and Jamie Raskin (D-MD), co-leads on the bill, as well as speakers from FairVote and Third Way.
"The Fair Representation Act is the most comprehensive approach to improving congressional elections in American history," said Rob Richie, the executive director of FairVote. "It creates an impartial, national standard that gets at the core of FairVote's mission: Giving voters greater choice, a stronger voice, and a representative democracy that works for all Americans."
The Fair Representation Act would move US House elections into multi-member districts drawn by independent redistricting commissions, and elected through ranked choice voting. The multi-member districts would be effective in states apportioned six or more seats in the House, and would elect three to five Representatives each, depending on the size of the state. Taken together, these three measures would incentivize congressional candidates to appeal to a broader range of voters.
"No single reform would create more opportunities for women and people of color from across the spectrum to compete in fair elections," said Cynthia Terrell, founder of Representation2020. "It is central to our vision of how we achieve parity for women in congressional elections."
Full text of the bill may be found here, and more resources, including factsheets and FAQ's, are available from FairVote here.
Federal Employees
More than 76,000 federal employees call the 8th Congressional District home, a greater number than most states. They play critical roles in national security, transportation, commerce, food safety, and many other sectors.
Thirty percent of the federal civil service is eligible to retire in the next three years. If we do not improve the treatment of our public servants by stopping government shutdowns, giving them earned pay raises to keep up with inflation, and treating them with greater respect than our nation has in its recent history, we will no longer be able to attract the ablest or the most creative minds to lead our nation forward.
I am proud to be an original cosponsor of the Family Paid Parental Leave Act, which would provide six weeks of paid parental leave to federal employees for the birth or fostering of a child. Earlier this year, I joined Congressman Gerry Connolly and the National Capital Region delegation in introducing the FAIR Act, proposing a 3.8 percent pay raise to federal workers.
I will fight efforts to undermine the civil service and will continue to support and promote solutions and improvements for federal employees