Summary
Current Position: US Representative of US House District 8 since 2015
Other Positions: Chair of the Joint Economic Committee; Chair of the Subcommittee on Space; Member of the Subcommittees on Trade, Select Revenue Measures (Ways & means), and Research and Technology
Affiliation: Democrat
Candidate: 2022 US Representative for District 8
Former Position: Lt. Governor from 1990 – 1998
Pinned Tweet: I am grateful to voters in Northern Virginia for again making me their Democratic nominee to represent Virginia's 8th District. Their trust in me is humbling, and I will continue to do all I can to earn it."
Featured Videos:
News
Don Beyer interviewed by GMU students
Office of the Congressman
,
August 31, 2022 – 3:00 pm (ET)
Moderator: Connor Oatman, US onAir – connor.oatman@onair.cc
Aircaster: Ben Murphy, US onAir – ben.murphy@onair.cc
Featured Guest: Congressman Don Beyer, US House VA-08
Student Guests: Valentina Autorina, Frida Cervantes, Devin Pieczynski, Gabriel Yu fromt George Mason University.  Students will be asking Congressman Don Beyer about his positions on a number of issues including abortion, guns, and funding college education.
For more information:Don Beyer
Rep. Don Beyer, Chair of Congress' Joint Economic Committee and a member of the House Committee on Ways and Means, today spoke during debate on the House Floor on the Inflation Reduction Act.
Beyer's prepared remarks follow below (remarks as delivered here):
Madame Speaker, today we protect our world for future generations.
The Inflation Reduction Act will do so much good for the nation and the American people.
As my colleagues note, the bill will lower health care costs, reduce prescription drug prices, and create jobs.
Much like a proposal I introduced with Senators Elizabeth Warren and Angus King, it will reduce the deficit by preventing tax avoidance for the biggest corporations in this country, requiring them to shoulder their fair share of the tax burden.
But above all I am overjoyed that Congress is finally taking the kind of sweeping, ambitious action we desperately need to prevent the worst effects of the climate crisis.
This is the biggest problem my constituents sent me here to solve.
We are about to pass the biggest and most important climate bill in history.
I'm proud of provisions I wrote or co-wrote, including tax credits to
speed up the adoption of zero emission mid-size trucks, vans, and other commercial vehicles;
scale up direct air capture technology to remove carbon pollution directly from the atmosphere;
promote the development of green hydrogen;
and incentivize the reduction of emissions in commercial buildings
These provisions and the bill as a whole will create huge numbers of good paying jobs.
But look at the big picture: this bill will put us on a path to meet our targets to reduce emissions, and help save this planet.
This is the kind of work the people's House exists to accomplish.
Madame Speaker, I thank my colleagues for their support for this historic bill, and I yield back.
i
2022 Congressional App Challenge
Washington, August 8, 2022
In 2013, leaders in the U.S. House of Representatives and at the Internet Education Foundation sought to foster an appreciation for computer science and STEM. That year House leadership overwhelmingly passed H.Res. 77, Academic Competition Resolution of 2013, which outlined the plans for Representatives to host yearly district-by-district computer science (or "app") competitions for middle school and high school students.
Representative Don Beyer proudly hosts the 2022 Congressional App Challenge to showcase the talented STEM students in Virginia's 8th Congressional District. If you are interested in registering for this year's competition, please click here.
Eligibility and Age Division:
1.    To be eligible to participate in the Congressional App Challenge, you must be a middle or high school student at the time of app submission.
2.      Students may register as individuals or as teams of up to four. No more than four students are allowed to form a team.
3.      Students may compete in the district they reside in or the district they attend school in.
If competing as a team, at least half of the teammates must be eligible to compete in VA-08. If you are unsure which district you reside in/go to school in, please consult: https://www.house.gov/representatives/find-your-representative
Important Dates:
Student Registration starts June 15, 2022
Student Applications Close November 1, 2022, at 12:00 pm
Winners will be announced during Computer Science Education Week (12/6-12/12)
To view the complete rule book for this year's competition, please click here.
Need some inspiration?
Check out last year's first place winner: 2021 Winner Release 
If you have any questions, feel free to contact our district office at beyer.district.office@mail.house.gov.
President Joe Biden yesterday signed the CHIPS and Science Act into law, which included the first NASA authorization passed by Congress in over five years. That section of the Act, Title VII of the science division, included the full text of Rep. Don Beyer's Cleaner, Quieter Airplanes Act. Beyer chairs the House Science Committee's Subcommittee on Space and Aeronautics; he introduced the Cleaner, Quieter Airplanes Act to bolster NASA's efforts to create the next generation of climate-friendly aviation while also reducing the impact of airplane noise in airport-adjacent communities.
"Climate change and aircraft noise have always been two of the most consistent constituent concerns in my district. I wrote a bill to address both problems – the Cleaner, Quieter Airplanes Act – which President Biden just signed into law," said Beyer. "As the climate crisis continues to harm American communities, ensuring we are also tackling aviation emissions is vital. This piece of legislation does just that by making the necessary investments to develop the technology to make cleaner flight a reality in addition to driving innovation that would reduce aircraft noise pollution."
This legislation sets a goal for cleaner, quieter airplanes, accelerating NASA's aeronautics work on reducing greenhouse gas and noise emissions. Specifically, this bill:
Establishes the ambitious goal of commercial airplanes emitting 50 percent less greenhouse gas compared to the highest performing aircraft in 2021 as well as being net-zero by 2050.
Challenges NASA to work with industry partners to carry out flight tests by 2025 that will enable industry to bring a new generation of more sustainable airplanes into service between 2030 and 2040.
Authorizes NASA to accelerate its work on electrified propulsion systems and the integration of multiple technologies and airframe concepts to achieve noise and emissions reductions.
Requires NASA to provide data and insight on new technologies to help the FAA's work to ensure the safe and effective deployment of these technologies.
Text of the Cleaner, Quieter Airplanes Act is available here.
Beyer Announces $600,000 In DOJ Funding for Body Worn Cameras in the Alexandria Police Department
Rep. Don Beyer (D-VA) today announced the Alexandria Police Department has been awarded $600,000 in federal funding from the U.S. Department of Justice (DOJ) Office of Justice Programs' (OJB) Byrne Discretionary Community Project Grant to support the broad-scale implementation of a Body-worn Camera (BWC) program. Beyer secured this funding as a Community Project Funding request that was included in the Omnibus spending bill which passed on a broad bipartisan vote in the House and Senate earlier this year.
"I'm proud to announce that the DOJ'S Office of Justice Programs has awarded the funds to support this critically important initiative in our community," said Beyer. "Body worn cameras are an important and necessary tool for bringing more transparency, accountability, and trust in policing in our communities."
The $600,000 grant assistance will support the purchase of BWC technology to provide for 25 to 50 body worn cameras for the Alexandria Police Department with a focus on high-impact shifts and high-need areas. The Alexandria Police Department, the only full-service law enforcement agency in Northern Virginia that does not have a BWC program and one of the last remaining in the National Capital Region, introduced the launch of their pilot BWC program as part of the City's fiscal year 2023 operating budget.
Body worn cameras were one of the practices recommended by the federal 21st Century Policing Report.
Beyer's letter to House Appropriations Committee explaining the request is available here.
Rep. Don Beyer (D-VA), who represents the Northern Virginia suburbs of the nation's capital, issued the following statement today on Virginia's election results:
"I congratulate Governor-elect Youngkin on his victory. He will be Virginia's next Governor, and while he and I have many disagreements, we both want what is best for the Commonwealth. I look forward to working with him in areas where we have common ground to continue Governor Northam's strong record of progress, though I will always defend my constituents' values.
"I also congratulate Lt. Governor-elect Winsome Sears and Attorney General-elect Jason Miyares, who have made history as the first Black woman and the first Hispanic elected statewide in Virginia. This is an important milestone for our Commonwealth which they worked hard to earn.
"I thank former Governor Terry McAuliffe for his leadership and service to the Commonwealth, and for his tireless efforts to make Virginia a better place. I also thank candidates across Virginia for local offices and for House of Delegates for their work to make our communities stronger.
"I thank staff, volunteers, and poll workers for their civic engagement, including here in Northern Virginia where we saw turnout surpassing all expectations. Though not everyone is happy with the results today, you have much to be proud of for the work you did.
"Finally, to my colleagues, I urge that we resolve our disagreements and pass both of the bills before us, and deliver on the President's very popular agenda. We have had a robust debate, but so far voters have only seen the process, not the benefits. We must legislate and keep our promises. We also must work harder to communicate effectively about the ways this legislation and the Administration's policies will help address voters' economic concerns. The American people sent us here to do big things, and we must use our power to improve their lives and make the country stronger."
October 15, 2021 (Washington, D.C.) – Congressman Don Beyer (D-VA), who represents the Northern Virginia suburbs of the nation's capital, today urged the Federal Aviation Administration (FAA) to implement new recommendations made by the nonpartisan General Accounting Office (GAO) in a recent report on aircraft noise in the National Capital Region.
"These GAO recommendations would lead to improved measurement of aircraft noise and community outreach, and I urge the FAA to implement them as quickly as possible," said Rep. Beyer. "I thank GAO for their continued responsiveness to residents' feedback about aircraft noise in the National Capital Region, which has been a major concern for my constituents since I took office. I will continue to work with FAA and other regional agencies to find ways to mitigate the effects of aircraft noise in our area."
Beyer spoke Wednesday at a celebration marking the opening of a new terminal and security facilities at DCA, pledging during his remarks to continue seeking solutions to reduce aircraft noise in the area.
GAO issued the following recommendations to FAA as part of this report on airport noise:
"(1) identify supplemental noise metrics for use in noise impact analysis for PBN [performance-based navigation] implementation; (2) incorporate additional communication tools, such as supplemental noise metrics, into outreach; and (3) provide information on what the public can expect from FAA in its post-implementation outreach."
The full report is available here.
Beyer has worked for years to reduce the impact of aircraft noise in the National Capital Region.
After bipartisan police reform talks collapsed in Congress last week, Del. Eleanor Holmes Norton, D-D.C., and Rep. Don Beyer, D-Va., sent letters Monday to President Joe Biden, Capitol Police Board Chair Karen Gibson and Supreme Court Justice John Roberts asking that they require body-worn and dashboard cameras for federal officers under their command.
A bill from Norton and Beyer requiring uniformed federal police officers use the cameras put forward after the 2017 killing of Bijan Ghaisar by U.S. Park Police has been passed in the House twice as part of the George Floyd Justice in Policing Act.
"[W]e urge you to implement the policies outlined in the Federal Police Camera and Accountability Act (H.R. 1163), which directs all uniformed federal police officers to wear body cameras and all marked federal police cars to have dashboard cameras," the letters state.
"While some federal law enforcement agencies have begun to adopt camera programs, we strongly believe that every federal law enforcement agency should be required to do so. We believe this is a simple but necessary step to protect officers and the public."
WASHINGTON (WFXR) — A coronavirus-related bill being pushed by lawmakers in Washington, D.C. could affect your next trip on a train or a plane.
Some congressmen want Amtrak riders and employees to be vaccinated or have a negative COVID-19 test within 72 hours of a trip.
That includes U.S. Rep. Don Beyer (D-Va.), who wants the same for domestic flights as part of his "Safe Travel Act."
"Congress can help make people comfortable again by putting basic requirements in place that prevent the spread of COVID," Deyer said in a statement.
It's important to note, though, that Beyer's bill — which you can read below — has not been passed yet
© Greg Nash
Twitter
About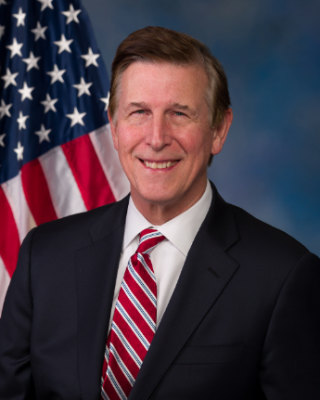 Source: Campaign page
Congressman Don Beyer is serving his fourth term as the U.S. Representative from Virginia's 8th District, representing Arlington, Alexandria, Falls Church, and parts of Fairfax County.
Don chairs Congress's Joint Economic Committee, and serves on the essential House Committee on Ways and Means.  He also sits on the House Committee on Science, Space, and Technology, where he chairs the Space Subcommittee. He is a member of the New Democrat Coalition's Climate Change Task Force and the Congressional Progressive Caucus, and founded the Congressional Fusion Caucus.
Don's public service began in 1986 when Governor Gerald Baliles appointed him to the Commonwealth Transportation Board, responsible for overseeing the Virginia Department of Transportation and allocating highway funding to specific projects. From 1990 to 1998, Don served as Lieutenant Governor of Virginia where his signature work included advocacy for Virginians with disabilities and ensuring protections for Virginia's most vulnerable populations as Virginia reformed its welfare system. He was also Virginia's Democratic nominee for Governor in 1997.
After leaving office, Don served in a variety of leadership roles.  He spent 15 years as chair of Jobs for Virginia Graduates, a highly successful high school dropout prevention program. Don continues to serve on the National Board for Jobs for America's Graduates.
He was also active for a decade on the board of the DC Campaign to Prevent Teen Pregnancy.  As chair of the Virginia Economic Recovery Commission, he helped pass permanent pro-business reforms and was co-founder of the Northern Virginia Technology Council. Don was founding chair of Alexandria Community Trust (ACT), where he served in leadership for five years. He was also president and a member of the American International Automobile Dealers Association (AIADA), where he represented 10,000 international nameplate automobile dealers.
An active leader in Democratic politics, Don served as the Virginia chair of the Clinton-Gore and Kerry-Edwards presidential campaigns and was the treasurer and Virginia chair for Howard Dean's presidential campaign.  He chaired the DNC's Democratic Business Council in 2005 and was finance chair of Sen. Mark Warner's "Forward Together" presidential exploratory committee in 2006.  For Pres. Obama, Don served as mid-Atlantic finance chair for the campaign and later acted as Transition Team Leader for the Department of Commerce.
In 2009, Pres. Obama nominated Don to serve as ambassador to Switzerland and Liechtenstein. He used his position to advocate for stricter sanctions to compel Iran to begin nuclear disarmament discussions. As ambassador, Don was integral to US Department of Justice efforts to halt the abuses of Swiss bank secrecy by wealthy Americans.
For four decades, Don helped build his family's business in Northern Virginia following a summer job at the dealership in 1974.  He sold the business in 2019.
Don, born in the Free Territory of Trieste, is the son of U.S. Army officer Donald Sternoff Beyer Sr., and his wife, Nancy McDonald. His grandmother, Clara Mortenson Beyer, was a pioneer in labor economics and workers' rights and instrumental in implementing minimum wage legislation via the Fair Labor Standards Act of 1938. Don's grandfather, Otto S. Beyer Jr. was Chairman of the National Mediation Board.
Don is a graduate of Williams College and of Gonzaga College High School in Washington, DC. He was named a Presidential Scholar by President Lyndon Johnson. Don has four children and two grandchildren. He and his wife Megan live in Alexandria, Virginia.
Contact
Email:
Offices
Washington, DC Office
1119 Longworth House Office Building
Washington, DC 20515
Phone: (202) 225-4376
Fax: (202) 225-0017
District Office
5285 Shawnee Road
Suite 250
Alexandria, VA 22312
Phone: (703) 658-5403
Fax: (703) 658-5408
Web
Campaign Site, Government Page, Twitter, YouTube, Facebook, Instagram, Wikipedia
Politics
Recent Elections
2018
| | | |
| --- | --- | --- |
| Don Beyer (D) | 247,137 | 76.10% |
| Thomas S. Oh (R) | 76,899 | 23.68% |
| Write In (Write-in) | 712 | 0.22% |
| TOTAL | 324,748 | |
2016
| | | |
| --- | --- | --- |
| Don Beyer (D) | 246,653 | 68.4% |
| Charles Alan Hernick (R) | 98,387 | 27.3% |
| Julio Gracia () | 14,664 | 4.1% |
| Write In (Write-in) | 983 | 0.3% |
| TOTAL | 360,687 | |
2014
| | | |
| --- | --- | --- |
| Don Beyer (D) | 128,102 | 63.1% |
| Micah Kenyatta Edmond (R) | 63,810 | 31.4% |
| Gwendolyn Joyce Beck () | 5,420 | 2.7% |
| Jeffrey Scott Carson (L) | 4,409 | 2.2% |
| Gerard C. Blais, III () | 963 | 0.5% |
| Write In (Write-in) | 376 | 0.2% |
| TOTAL | 203,080 | |
Source: Virginia Legislative Information System
Finances
BEYER JR, DONALD S has run in 4 races for public office, winning 4 of them. The candidate has raised a total of $8,376,641.
Source: Follow the Money
Committees
Committees
Committee on Natural Resources
Committee on Science, Space and Technology (Vice Ranking Member)
Joint Economic Committee
Subcommittees
Subcommittee on Energy and Mineral Resources
Subcommittee on Federal Lands
Subcommittee on Research and Technology
Subcommittee on Oversight
Subcommittee on Space
Voting Record
See: Vote Smart
New Legislation
Source: Government page
Issues
Democracy & Governance
Federal Workforce
Federal employees keep this country moving. They are the backbone of national security, safe transportation, safe food, and clean water. In my stints as a federal employee — my first job as a ranger with the National Park Service, my four years as ambassador to Switzerland, and my time since 2015 as a member of Congress — I have been deeply impressed by the intelligence and work ethic of so many of my colleagues and staff.
Yet federal employees in the modern era — and many government contract employees as well — suffer through government shutdowns, furloughs, and pay freezes. Too many people and politicians make a sport of denigrating "feds" — criticizing the government, rather than working constructively for wise policies. With such juvenile approaches to government, we not only hurt the morale and retention of today's feds, but we risk not being able to recruit America's best and brightest for this work in the future.
Virginia's 8th congressional district is rich with feds: It is home to more federal employees than any other congressional district. I am proud to have cosponsored bills to give federal employees pay raises, and to have championed the Federal Employee Paid Leave Act. Thanks to those efforts, we successfully secured 12 weeks of paid family and medical leave for all federal employees.
During the pandemic, I advocated for maximum telework, vaccine distribution directly to federal employees, and paid time off to receive the vaccine, and I will continue to fight for government employees and government contract employees.
Environment & Energy
Climate Change and the Environment
From the launch of my first congressional campaign in 2014, the issue at the forefront of my mind has been climate change. It is the most significant existential threat of our time, with a cost in lives and financial loss that grows higher every year. The climate crisis requires comprehensive action on a grand scale.
In Congress, I serve as Co-Chair of the Congressional Safe Climate Caucus, a group of over 70 Democrats pushing solutions to move the country away from carbon pollution.
Carbon pricing is one of the most important tools available that can help us meet the speed and scale with which we need to respond. For that reason, I am the sponsor of the Healthy Climate and Family Security Act, a carbon cap and dividend bill that would auction carbon pollution credits and return the proceeds electronically every quarter to every American. I also support a Green New Deal.
We must facilitate research and innovation to decarbonize sectors and build upon our current successes. My bipartisan SEA FUEL Act to help the military capture carbon and use it to create fuels was signed into law in the previous session of Congress. I am also a co-lead of the ARPA-E Reauthorization Act to develop truly transformational clean energy technologies. I founded the Congressional Fusion Caucus earlier to educate Members about the science behind fusion energy, dispel any misconceptions, and advocate for increased funding through private-public partnerships.
My legislation to use tax incentives to spur widespread adoption of mid-size electric vehicles is a key piece of the climate provisions of the Build Back Better Act, President Biden's signature climate legislation. That bill also contains provisions I led, including the NET Zero Act to scale up the development of direct air capture legislation, which would remove carbon pollution directly from the air, as well as legislation to incentivize the reduction of emissions in commercial buildings, increased production of domestic solar and green hydrogen.
We must prepare our communities to adapt. I am a co-lead of the bipartisan RECLAIM Act, which helps coal-mining regions shift their local economy to create jobs in other sectors, including clean energy. Via the bipartisan National Oceans and Coastal Security Improvements Act, I helped create a fund to build coastal resilience and help communities like Alexandria proactively deal with nuisance flooding, which is worsening with climate change.
It is important to remember that climate change is a global crisis and requires global solutions that will not occur unless the world's largest economy is fully committed to rising to the challenge. I was proud to represent the United States at the 2021 United Nations COP26 Climate Change Conference in Glasgow.
Housing
It's no secret that there's an affordable housing crisis in this country and this is certainly the case in Virginia's 8th District. In Virginia alone, there is a shortage of 148,720 rental homes that are affordable and available for extremely low-income renters. We know that when people have adequate access to housing, that leads to stronger and more productive communities, greater economic mobility and job growth, and better educational and health outcomes.
The COVID-19 pandemic has only exacerbated the housing crisis. That's why I was a strong supporter of both the CARES Act and the American Rescue Plan, which provided historic investments in emergency rental assistance, the Homeowner Assistance Fund, emergency housing vouchers, the HOME Investment Partnerships Program, housing counseling programs, and the Fair Housing Initiatives Program. I proudly voted for the passage of these bills to provide immediate and direct relief to help Americans remain housed during the pandemic.
Additionally, I have spearheaded efforts on the federal level to bring down the cost of housing. I am a co-lead of H.R. 2573, the Affordable Housing Credit Improvement Act, which would build more than two million new affordable housing units nationwide over the next 10 years and better meet the needs of at-risk groups. I also co-lead the Save Affordable Housing Act, which would protect the 30-year affordability commitment of housing financed by the Low-Income Housing Tax Credit.
Now is the time to expand and improve our programs to tackle America's affordable housing crisis in a meaningful way and I will continue to work in Congress to better meet the needs of the American people.
Transportation
Transportation and environmental sustainability go hand in hand. With policies to decrease traffic and streamline transportation, we can and must address the climate crisis.
The federal government plays a vital role in supporting the Metro system and sustainable transportation options in the Washington, DC area. Metro is key to many Virginians' commutes each morning: four in every ten riders are federal workers. I have worked hard to secure funding for WMATA to keep Metro stations open and trains running. Most recently, the bipartisan Infrastructure Investment and Jobs Act, which I strongly supported, secured ten years of funding with additional oversight requirements to ensure service and reliability of this vital artery through the pandemic and for years to come.
I have also made it a priority to boost other sustainable transportation options, including bus rapid transit along the Route 1 corridor, HOT lanes, the Potomac Yard Metro Station, car-sharing, as well as increases and improvements in bike lanes and bicycle and scooter sharing.
During my time in Congress, I have helped secure major investments in surface transportation infrastructure. That includes helping win the funding that renovated Arlington Memorial Bridge, which had been in danger of total closure because of serious structural problems. I have successfully pushed for safety improvements with community input for the southern portion of George Washington Memorial Parkway, and recently announced a major project to renovate GWP's northern stretch, which currently has numerous potholes and other structural deficiencies. I also sponsored bipartisan legislation which passed into law that secured resources necessary for the construction of a new rail bridge across the Potomac, joining the Administration and Governor Northam to announce the official agreement to begin that project in May of 2021.
I strongly support climate provisions in President Biden's infrastructure agenda and continue to work with my colleagues on ways we can make infrastructure investments that create green jobs, grow our economy, and fight climate change.
Health & Education
Healthcare
I have long advocated for healthcare legislation that makes universal, affordable care a reality. President Obama's Affordable Care Act, signed into law in 2010, marked the biggest step forward in US healthcare in decades: tens of millions of uninsured Americans received coverage for the first time. Insurance companies had to accept applicants for health coverage, regardless of preexisting conditions, and they could not charge women more for the same coverage, as had been common practice. Recent Medicaid expansion by the Virginia General Assembly and Governor Northam brought healthcare coverage to hundreds of thousands of Virginians, and today, thanks to the Biden-Harris Administration's work to boost signups, more Americans are insured than ever before.
I am working with the Democratic Caucus to build on that progress and make affordable, accessible health care fully universal. I introduced the Choose Medicare Act to do just that, and am a proud co-sponsor of Medicare for All. I have also championed legislation to lower prescription drug costs and, in the midst of COVID-19, successfully introduced and passed legislation to ensure vaccines would be available for free. I also introduced legislation to study long-term COVID effects, legislation requiring proof of vaccination or a negative test before boarding a domestic flight, and a separate bill to drastically increase Americans' access to free at-home rapid testing.
Mental health has been an area of particular focus for my work in Congress. The spike in suicides and mental illness during the COVID-19 pandemic makes this issue even more pressing. The rate of suicide is at a 30-year high, and it is the 10th leading cause of death in the United States, and 2nd in people under 35, with half of the 47,000 reported annual suicides caused by firearms. I am the founding co-chair of the House Suicide Prevention Task Force, which works to increase funding for suicide prevention programs. I helped establish the 3-digit suicide prevention lifeline phone number and expand mental health education campaigns, and my bipartisan legislation to educate the public about this important forthcoming resource passed in the House last year.
Education
One of the great promises of our democracy is the idea that everyone can have access to quality education. Children with special needs or those living in poverty should be able to receive the same level of education as those most fortunate and have the chance to develop to their fullest potential. Pandemic schooling has made us all more grateful for public education, especially given the strength of our K-12 schools, colleges, and universities in Northern Virginia.
I support major federal initiatives and programs for public education, including Title I, which helps school systems with large percentages of low-income students, and IDEA, which supports programs and provides resources for students with special needs. The school lunch and breakfast program provides food for over 30 million students daily, which is a critical piece of our nation's anti-poverty work. During the pandemic, I have supported funding for schools to respond to COVID-19 and operate safely.
Equity in education is a civil rights issue. I am pushing to strengthen the Office of Civil Rights within the Department of Education, especially as it pertains to sexual assault prevention on college campuses. I support initiatives to support teachers and other public school personnel, who I believe are still largely underappreciated and underpaid.
Education policy doesn't affect just K-12 schools. I support universal preschool and greater access to higher education at a lower cost. I have fought for student loan refinancing efforts and expanding access to Pell Grants. We need to make education accessible to all, from pre-K to college and beyond.
I also introduced the Keeping All Students Safe Act to ban seclusion and create federal standards limiting restraint of students across the country, a major education reform of an issue that is also deeply important to many parents in Northern Virginia.
Human Rights
Racial Justice
The unjustified deaths of George Floyd, Breonna Taylor, and countless others have brought racial justice to the front of our national political dialogue and sparked nationwide activism. I have twice voted for the George Floyd Justice in Policing Act, which included my legislation, authored with D.C. Congresswoman Eleanor Holmes Norton, requiring all federal officers to use body and dashboard cameras. This bill was inspired by the killing of Northern Virginian Bijan Ghaisar by US Park Police.
I have also introduced legislation to require cities and counties to disclose the cost of police misconduct, which would mount pressure on police departments to reform their practices. I am a strong proponent of criminal justice reform, including banning the federal death penalty, legalizing cannabis, achieving meaningful sentencing reform, and banning private prisons. I have been a leader on bipartisan efforts to sharply limit the often-abused practice of civil asset forfeiture.
As Virginia reckons with its history of slavery, Jim Crow, and institutional racism, I have been a strong supporter of removing public symbols of white supremacy. In 2021, I announced legislation to end Arlington House's designation as a memorial to Robert E. Lee, which had previously been enacted by Congress in 1955. I believe that being honest about our past is vital if we are to correct injustices in our present.
I also believe that racial justice cannot just be addressed in racial justice legislation; it must be addressed in all legislation, whether environmental justice, health care, education, or police reform. I am a vocal supporter of equity in health care, and proud of my strong voting record in favor of environmental justice. As Joint Economic Committee Chair, I have held hearings on Racial Disparities in Employment, Wealth, Income and Health, and on the gender pay gap's disproportionate impacts on black women. I introduced the Keeping All Students Safe Act to ban seclusion and create federal standards limiting restraint of students across the country, a major civil rights issue.
Public Safety
Foreign Policy
ur nation must be a leader in exemplifying the highest standards of human rights, climate security, election security, and democracy. As a former ambassador, I know the importance of building collaborative international relationships firsthand.
While I believe in maintaining a strong military, I will always see diplomatic engagement as the first, second, and third option, with force as a true last resort. We have been too quick to deploy US troops abroad, often on ill-conceived missions where a lack of strategic planning and clear goals limit their chance of success.
On human rights, we must not only exemplify the highest ideals but also maintain the US legacy of mercy and outreach to the world's refugees and those who flee danger in their homeland. Foreign assistance should remain a central piece of our foreign policy toolkit, both for its strategic value and because we have a moral imperative to help the less fortunate.
Climate change is another key area of international cooperation, a global crisis, and requires global solutions that will not occur unless the world's largest economy is fully committed to rising to the challenge. I was proud to represent the United States in 2021 at the United Nations COP26 Climate Change Conference in Glasgow.
One of the biggest challenges in my first term was helping secure President Obama's Joint Comprehensive Plan Of Action with Iran. I was a strong proponent of the Iran deal, working to build support for it in the House. Today I continue to strongly support renewing the multilateral accord to prevent Iran from acquiring nuclear weapons.
I supported President Biden's commitment to bring all troops home from Afghanistan, which finally ended our two-decade presence in that country, which cost thousands of American lives and trillions of dollars. I continue to support ending US involvement in the war in Yemen, which has seen horrific losses of civilian lives.
Gun Violence Prevention
We are beyond a crisis point with guns in America. Mass shootings in Las Vegas, Florida, Virginia Beach, and so many other American communities cause horrific tragedies that we have sadly come to expect. Yet, most gun violence does not get that level of attention. Every day, more than 124 people in the U.S. die by gunshot, totaling over 38,000 a year, many of them by suicide.
Halting gun violence has been a major focus of my work in Congress. I am a lead cosponsor of the bipartisan Extreme Risk Protection Order Act, legislation that would encourage states to temporarily remove access to firearms from people in crisis with a petition from law enforcement or family members.
I proudly voted for the Bipartisan Background Checks Act, which would expand background checks to cover nearly every gun sale. I also voted for legislation to close the Charleston loophole, which allowed prohibited persons to acquire firearms if their background check is not completed within three days, and the Violence Against Women Reauthorization Act, which closed the "boyfriend loophole" on gun sales to abusive partners or stalkers. Firm in my belief that weapons of war have no place in American communities, I am a long-time co-sponsor of the Assault Weapons Ban, and of measures to ban high capacity ammunition magazines and bump-stocks.
Immigration
In Virginia's 8th congressional district, we thrive on diversity. The previous president's nativism and racist treatment of immigrants and refugees was a national embarrassment which I strongly opposed in Congress. He believed in using intentional cruelty and abuse to prevent would-be immigrants from wanting to come to this country, a policy informed by bigotry, but also by ignorance of the dire conditions that cause so many to seek a better life for themselves and their families in the United States.
I have traveled to the Northern Triangle of Central America and met with leaders there. I've met with community leaders, business leaders, and immigration advocates in Northern Virginia, so many of whom talk about the contributions we depend on from immigrants in our region, especially during the Covid-19 pandemic. I've met with (and fought for) a mother who was separated from her children and deported for a minor infraction, and spoken with tearful fathers who had their children ripped out of their arms at the border. I believe there are better, smarter ways to address immigration that do not betray our core values as Americans.
That is why I support a humane approach to immigration that treats people with dignity while advancing our national interest. That should begin with comprehensive immigration reform, which I have long supported. In the House, I voted for H.R. 6, to enable many Dreamers to get lawful permanent resident status for 10 years. That bill would also protect those who have Temporary Protective Status, which includes many Northern Virginians. I also helped pass the Fairness for High-Skilled Immigrants Act in the House, legislation which would remove per-country caps for employment-based visas, and instead issue them on a first-come, first-serve basis. And I voted for the Humanitarian Standards for Individuals in Customs and Border Protection Custody Act, which ensures appropriate medical and health standards for individuals in Customs and Border Protection care.
I will continue working toward reasonable and compassionate solutions as we continue to recover from the awful immigration policies of the previous president.
Veterans
Our remarkable district, bordering the nation's capital and the Potomac River, is home to several key military installations, including the Pentagon and Arlington National Cemetery, the final resting place for tens of thousands of men and women who served our country with valor.
I feel personal ties to veterans' issues. My dad, who lived to be 93, was a West Point graduate who served in Korea and was part of the United Nations peacekeeping force in Trieste (where I was born). My father-in-law, who lived to be 92, fought in the Battle of the Bulge and was awarded two Purple Hearts. It is extraordinary what their generation gave us, and what the military generations following have continued to do.
We owe our troops and, after their service, our veterans, the best possible care. And when there are problems with that care, we should move in good faith – and without unnecessary partisan rancor – to remedy the situation.
We also must strive to be a nation that engages in foreign conflicts only as a last result after diplomatic options are exhausted, with deeply thoughtful consideration of all factors.
See Also
Wikipedia
More Web Links
Wikipedia
Donald Sternoff Beyer Jr. (/ˈbaɪ.ər/; born June 20, 1950) is an American businessman, diplomat, and politician serving as the U.S. representative for Virginia's 8th congressional district since 2015. A member of the Democratic Party, his district is in the heart of Northern Virginia and includes Alexandria, Falls Church, and Arlington.
Beyer has owned automobile dealerships in Virginia and has a long record of involvement in community and philanthropic work. From 1990 to 1998 he served as the 36th lieutenant governor of Virginia during the gubernatorial administrations of Doug Wilder (1990–1994) and George Allen (1994–1998). His party's nominee for governor of Virginia in 1997, he lost to Republican Jim Gilmore, who was then the Attorney General of Virginia. From 2009 to 2013, he served as United States Ambassador to Switzerland and Liechtenstein under President Barack Obama.[1]
In 2014, Beyer announced his candidacy for the U.S. House of Representatives seat for Virginia's 8th congressional district held by the retiring Jim Moran. Beyer won the 12-candidate Democratic primary in June with 45% of the vote and defeated Republican Micah Edmond, 63% to 33%, in the general election.[2]
Early life and education
Beyer was born in the Free Territory of Trieste, the son of a U.S. Army officer, Donald Sternoff Beyer Sr., and his wife, Nancy McDonald.[3][4] His grandmother Clara Mortenson Beyer was a pioneer in labor economics and workers' rights, and worked in the United States Department of Labor under Frances Perkins during the New Deal era.[5] His grandfather Otto S. Beyer Jr. was Chairman of the National Mediation Board. The oldest of six children, he was raised in Washington, D.C., where his grandparents lived.
In 1968, he graduated from Gonzaga College High School, where he was salutatorian of his class; in 1972 he graduated Phi Beta Kappa from Williams College, magna cum laude, in economics. Beyer was a Presidential Scholar in 1968 and a National Merit Scholarship winner. He graduated from a winter Outward Bound course at Dartmouth College in January 1971, and attended Wellesley College that year as part of the "12 College Exchange" program.[6][7]
Business career
After college, Beyer began working at the Volvo dealership his father had purchased in 1973. In 1986, he and his brother Michael bought the business from their parents, and as the Beyer Automotive Group, the business expanded to five dealerships, including the Volvo, Land Rover, Kia, Volkswagen, Mazda, and Subaru brands. Beyer sold his share of the dealerships to his brother in 2019. Beyer is a past chairman of the National Volvo Retailer Advisory Board. In 2006, he chaired the American International Automobile Dealers Association.[8]
Beyer served as a member of the board of Demosphere International, Inc., a leading soccer registration software provider.[9] He was also a board member of History Associates, which bills itself as "The Best Company in History."[10] He has served on the Virginia Board of First Union National Bank, the board of Shenandoah Life Insurance Company, and the board of Lightly Expressed, a fiber optic lighting design and manufacturing firm.
Civic activism
During nearly two decades of community activism, Beyer has taken leadership roles on the boards of many business, philanthropic and public policy organizations, the Fairfax County Chamber of Commerce and the American Cancer Society. He has received numerous awards and honors, including the Grand Award for Highway Safety from the National Safety Federation; the James C. Wheat Jr. Award for Service to Virginians with Disabilities;[11] the Earl Williams Leadership in Technology Award; and the Thomas Jefferson Award for 2012 from American Citizens Abroad.[12]
In 2017, he received the Leaders for Democracy Award from the Project on Middle East Democracy. In April 2017, he received the Community Integration Leadership Award for Community and Public Service from the ENDependence Center of Northern Virginia and the Community Engagement Award from Phillips Programs for Children and Families. In 2021, Beyer received the Excellence in Public Service Award from the Population Association of America.
Beyer chaired the board of the Alexandria Community Trust, Alexandria's community foundation,[13] and the board of Jobs for Virginia Graduates, the state's largest high school dropout prevention program.[14] He is a former president of the board of Youth for Tomorrow, Washington Redskins coach Joe Gibbs's residential home for troubled adolescent boys and girls.[15] He also served on the board of the DC Campaign to Prevent Teen Pregnancy.[16] He currently serves on the board of directors of Jobs for America's Graduates.
In 2022, readers and editors of Arlington Magazine named Beyer "Best Elected Official" as part of the magazine's annual roundup of favorite restaurants, shops, doctors, summer camps, live bands and more in Arlington County, Virginia.[17]
Political career
Beyer was the northern Virginia coordinator of the Gerald L. Baliles's campaign for governor in 1985. In 1986, Governor Baliles appointed Beyer to the Commonwealth Transportation Board (CTB), which is responsible for overseeing the Virginia Department of Transportation and allocating highway funding to specific projects. It consists of 17 members, including the Secretary of Transportation, Commonwealth Transportation Commissioner, Director of the Department of Rail and Public Transportation, and 14 citizen members who are appointed by the governor and confirmed by the Virginia General Assembly.
Beyer was elected lieutenant governor of Virginia in 1989, defeating Republican state senator Edwina P. Dalton. He was reelected in 1993, defeating Republican Michael Farris 54%-46%, as Republicans George Allen and Jim Gilmore were elected on the same ballot as governor and attorney general, respectively.
Farris's close connection to conservative leaders such as Jerry Falwell of the Moral Majority, Pat Robertson of the Christian Coalition and Phyllis Schlafly of the Eagle Forum, as well as his adherence to the Quiverfull movement,[18][19] stirred deep-seated feelings and led some prominent Virginia Republicans such as U.S. Senator John Warner to support Beyer rather than Farris.
During his tenure as lieutenant governor, Beyer served as president of the Virginia Senate. He chaired the Virginia Economic Recovery Commission, the Virginia Commission on Sexual Assault, the Virginia Commission on Disabilities, the Poverty Commission and was co-founder of the Northern Virginia Technology Council, an outgrowth of the Chamber of Commerce.[20] He was active in promoting high-tech industries and led the fight to eliminate disincentives in the Virginia Tax Code to high-tech research and development.[21]
He is also credited with writing the original welfare reform legislation in Virginia.[22]
Beyer was the Democratic nominee for governor in 1997, losing to Republican Jim Gilmore. He served as Finance Chairman for Mark Warner's Political Action Committee, "Forward Together",[23] and as the National Treasurer for the 2004 presidential campaign of former Vermont Governor Howard Dean.[24] After Dean withdrew from the race, he served as chairman of the John Kerry campaign in Virginia.[25]
In 2007–08, Beyer endorsed and campaigned extensively for presidential candidate Barack Obama.[26] He chaired the Mid Atlantic Finance Council of Obama for America campaign[27] and served on the campaign's National Finance Council.
The Democratic National Committee appointed Beyer to serve at the 2008 DNC Convention on the Credentials Committee.[28]
Following the 2008 election, President-elect Obama asked Beyer to head up the transition team at the Department of Commerce.[29]
Obama nominated Beyer for United States Ambassador to Switzerland and Liechtenstein on June 12, 2009.[30] In December 2010, Beyer attracted public attention when it was reported that he had warned the Swiss government against offering asylum to WikiLeaks publisher Julian Assange.[31] In March 2013, Beyer received the Thomas Jefferson Award from American Citizens Abroad. The award is presented annually by ACA to recognize State Department members who have rendered outstanding service to Americans overseas. Beyer was recognized for organizing a series of town hall meetings where American citizens overseas could voice concerns and opinions to officials of the State Department. He resigned as ambassador in May 2013.
During the run-up to the 2020 primaries, Beyer endorsed Pete Buttigieg for president. He then endorsed Joe Biden on Super Tuesday.[32]
In June 2022, after a spate of mass shootings in the U.S., Beyer said he would propose a bill to increase taxes on assault-style guns by 1000%.[33] He told Business Insider, "What it's intended to do is provide another creative pathway to actually make some sensible gun control happen. We think that a 1,000% fee on assault weapons is just the kind of restrictive measure that creates enough fiscal impact to qualify for reconciliation."
U.S. House of Representatives
Elections
2014
On January 24, 2014, Beyer announced his candidacy for Virginia's 8th congressional district to succeed retiring Democratic incumbent Jim Moran.[34] It was his first partisan race since losing the 1997 gubernatorial election. He won the June 10 Democratic primary with 45.7% of the vote.[35]
On November 4, Beyer defeated Republican nominee Micah Edmond and three others in the general election receiving 63.1% of the vote. But he had effectively clinched a seat in Congress in the primary. At the time, the 8th was Virginia's second-most Democratic district, with a Cook Partisan Voting Index of D+16 (only the 3rd district was more Democratic).
Beyer is a member of the Congressional Progressive Caucus.[36]
2016
Beyer defeated Republican nominee Charles Hernick, 68.6% to 27.4%.[37]
2018
Beyer defeated Republican nominee Thomas Oh, 76.3% to 23.7%.[38]
2020
Beyer defeated Republican nominee Jeff Jordan, 75.8% to 24.0%.[39]
Tenure
Beyer was a frequent critic of the Trump administration. On April 13, 2017, he was the first lawmaker to call for senior White House adviser and Trump son-in-law Jared Kushner to lose his security clearance after it was revealed that Kushner had omitted numerous contacts with foreign nationals from his security clearance application.[40] In June 2017, Beyer renewed his call, sending a letter signed by more than 50 other House Democrats demanding that the White House immediately revoke Kushner's clearance, citing national security concerns.[41]
Beyer wrote the Cost of Police Misconduct Act, which proposed to create a publicly accessible federal database over police misconduct allegations and settlements.[42]
Committee assignments
Caucus memberships
Personal life
Beyer and his wife, Megan, have two children, Clara and Grace. He also has two children, Don and Stephanie, from a previous marriage,[49] and two grandchildren.[50]
As of May 2019, according to OpenSecrets.org, Beyer's net worth was more than $124 million.[51]
References
External links