Summary
Current Position: US Senator since 2018
Affiliation: Republican
Mission Statement:
"As the next Delegate from the Roanoke and New River Valleys, Joe will continue Delegate Greg Habeeb's work to advance pro-life, fiscally conservative, and pro-Second Amendment principles!"
About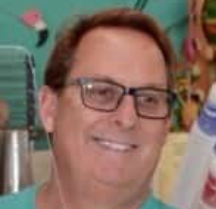 Contact
Legislative Assistant: Archer McGiffin
Administrative Assistant During Session: Sharon Wiltshire
Email Links:
Offices
Capitol Office
Pocahontas Building
900 E. Main St,
Richmond, Virginia 23219
Phone: (804) 698-1008
District Office
P.O. Box 21094
Roanoke, VA 24018

Web
Government Pages, Campaign Site, Twitter, Facebook
Politics
Source: Campaign
Finances
Source: Follow the Money
Voting Record
See: Ballotpedia
New Legislation
Source: Ballotpedia
About
From Campaign Website
Joe McNamara is married to his lovely wife Cheryl and together they have five children – Josh, Patrick, Joey, Corey, and Colleen. We also can't forget to add Tibs (a Cavalier King Charles Spaniel).Joe graduated from the University of Virginia with a BS of Accounting, and a BS of Finance, he is a Certified Public Accountant. Joe has Masters Coursework in Taxation with Virginia Tech.Elected to the Roanoke County Board of Supervisors in 1996, he has successfully reduced the Roanoke County budget and has never raised a tax.
Personal Information
Birth Year
: 1963
Place of Birth
: Cleveland, OH
Gender
: Male
Race(s)
: Caucasian
Religion
: Catholic
Spouse
: Cheryl Edwards McNamara
Children
: Joshua, Patrick, Joey, Corey, and Colleen
Education:  
University of Virginia (B.S., Commerce, Accounting and Finance, 1985)
Political Career
Committees
N/A
Subcommittees
N/A
Other Appointments
N/A
Election Results
See
Ballotpedia
Campaign Finance
See 
VPAP
Policy Positions
N/A
Videos
Video Updates
Candidate Videos
Other Videos
News & Events
Feedback
Suggestions
Questions
Feedback
Post Curator
The lead curator for this Joseph McNamara post is Virginia onAir.
If you have any content you would like to add to this post, submit it to virginia@onair.cc.
If you have any questions for Joseph McNamara, send them to Virginia onAir. Virginia will first see if Joseph McNamara has answered your question somewhere else. If they haven't, Virginia will pass on your question to Joseph McNamara and post their answer, if they have one.
If you have any suggestions for Joseph McNamara, especially if you are a current or former constituent, send them to Virginia onAir. Virginia will record your suggestions here.
If you have something positive to say about Joseph McNamara and you are a Virginia onAir Hub member, send your recommendations to Virginia onAir.
Forum - Coming Soon
If you want to comment directly to this or other Hub posts, you will need to be a Hub member and follow these simple rules:
All discussion and debate on the Virginia onAir Elections & Governance Hub should be respectful and compliant with all applicable laws. We will not tolerate harassment, criminal threats, or offensive comments against an individual based on a protected characteristic. Our full Curation Principles and Guidelines should offer all needed clarification, and we encourage all users to report objectionable content on our anonymous reporting form.
Sponsor this Hub
If you would like to donate to or sponsor the Virginia onAir Hub or sponsor posts, go here. All donations are made to Democracy onAir – a nonprofit, nonpartisan 5013c organization chartered in Virginia.