Summary
About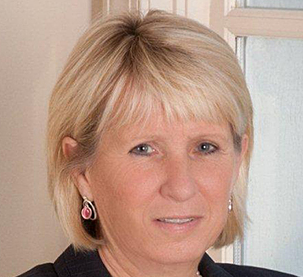 Source: Campaign page
elegate Kathy J. Byron has been a member of the Virginia House of Delegates, representing the 22nd legislative district, since being first elected in 1997.  As Delegate, Kathy represents portions of Bedford, Campbell, and Franklin Counties, and the City of Lynchburg.  She serves as Vice-chairman of the House Commerce and Labor Committee and is a member of  the Finance Committee and House Science and Technology Committee.
Kathy also serves on various boards and organizations in the Commonwealth including the Virginia Workforce Development Board, Tobacco Community Revitalization Commission (where she serves as the Chairman of the Research and Development Committee), Unemployment Compensation Commission, American Legislative Exchange Council (where she serves on the Communication and Information Task Force), Joint Commission On Science and Technology, Manufacturing Development Commission, and she chairs the Health Insurance Reform Commission and also the Broadband Advisory Council.
Kathy married  Jack Byron in 1973, and currently has three children and five grandchildren. She is a member of Thomas Road Baptist Church in Lynchburg, VA. She and her husband owned and operated a small business together  for over 26 years.
Experience
Work Experience
Small business owner (retired)
Education

Bucks County Community College, PA
Personal
Birth Year:

 1953

Place of Birth:

 Abingdon, PA

Gender:

 Female

Race(s):

 Caucasian

Religion:

 Baptist

Spouse:

 John T.

Children:

 Amy Manzi, John, Jr., and Joe
Membership & Affiliation
Virginia Board of Workforce Development
Tobacco Indemnification and Community Revitalization Commission, Research and Development Committee (chairman)
Joint Commission on Science and Technology
Manufacturing Development Commission
Virginia Health Insurance Reform Commission (chairman)
Unemployment Commission
Broadband Advisory Council (chairman)
Contact
Legislative Assistant: Dexter Gaines
Administrative Assistant During Session: Gena Barker
Email:
Offices
Capitol Office
Pocahontas Building
900 E. Main St,
Richmond, Virginia 23219
Phone: (804) 698-1022
District Office
P.O. Box 900
Forest, VA 24551
Phone: (434) 582-1592
Web
Government Page, Campaign Site, Facebook
Politics
Recent Elections
2017 State Delegate for VA House District 22
| | | |
| --- | --- | --- |
| Kathy Byron (R) | 19,014 | 96.2% |
| Write In (Write-in) | 756 | 3.8% |
| TOTAL | 19,770 | |
Source: Virginia Legislative Information System
Finances
BYRON, KATHY J has run in 10 races for public office, winning 10 of them. The candidate has raised a total of $1,227,013.
Source: Follow the Money
Committees
Committees
Vice Chair: Commerce and Labor
Science and Technology
Finance
Subcommittees
Chair: Commerce and Labor - Subcommittee #1
Chair: Finance - Subcommittee #1
Finance - Subcommittee #3
Commerce and Labor - Subcommittee #3
Appointments
Voting Record
See: Vote Smart
New Legislation
Source: Virginia Legislative Information System
Issues
Better Government
Taxes
Virginia's taxes are not too low, and I have been a consistent and steadfast voice against raising them.
Higher taxes are intended to fund a larger, more intrusive government, and I have opposed efforts to raise
taxes. We don't need tax increases in order to fund essential government functions like education, public
safety and transportation. Moreover, we cannot grow or economy or successfully compete for industries with higher taxes on families and businesses. I will continue to support funding vital services while working to keep taxes low.
Economy
Central Virginia needs quality jobs, and I've made economic growth and workforce development the centerpiece of my work as your Delegate. I have successfully worked to expand workforce training and development programs in our region to ensure that our citizens have the skills they need to compete for quality jobs in today's competitive economy.
I have also worked to attract new industries to our region and supported measures to help our existing businesses grow. I am committed to fighting for policies that keep business regulations to a minimum, allowing our businesses to flourish and grow, and create more jobs for Virginians.
Education
Our children deserve safe schools that focus on fundamentals like reading, math and science. To ensure that the educational needs of every child are being met, I support strong performance accountability standards for our schools. One size does not fit all when it comes to educating a child, so I support initiatives that will allow parents greater choice in selecting educational options for their children.
Health Care
am adamantly opposed to President Obama's federal takeover of our health care. Health care proposals based on bureaucracy and one-size-fits-all approaches diminish the quality of care and decrease affordability. Further, government control over our health care tramples upon the rights of individuals and families. Health care options that allow greater choice and flexibility, like health care savings accounts options and allowing small businesses the ability to offer affordable plans free from excessive mandates are far superior – and more affordable – than the options being forced upon us by Washington.
Safety
We must strengthen public safety in our communities to combat the new threats that face our citizens. I have been a leader in promoting legislation that keeps up with the changing nature of crime, including cyber-crime. I have successfully sponsored multiple measures to protect citizens from the growing crime of identity theft, making Virginia a national model in fighting this growing crime. And because we need to be vigilant in protecting our children, I successfully sponsored legislation increasing penalties for those who sexually abuse children and for those who stalk them on the Internet.
News
News Posts
Videos
Speeches
Delegate Kathy Byron explains rejecting $125 Million in federal funds for displaced workers
standupforva
By: standupforva
Discuss
Post Curator
The lead curator for this Kathy Byron post is Virginia onAir.
If you have any content you would like to add to this post, submit it to virginia@onair.cc.
Feedback
Feedback discussion coming soon.
Topics