Summary
About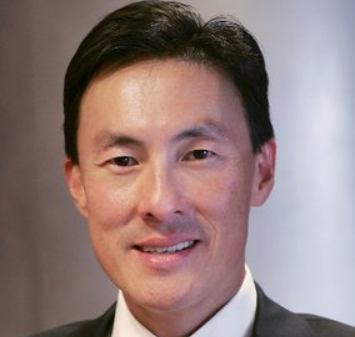 Source: Campaign page
We have included information on this website to help you better understand how your state government works, and how you can obtain commonly-sought services from various levels of your government, including federal, state, county, and town.
You will also find information about my legislative work in Richmond, including my complete voting record and policy accomplishments so you can see where I stand on issues.
Although serving in the legislature is a part-time position, my staff and I work around the clock to ensure that your needs are met in a timely manner.
As your state Delegate, I'm here to serve you in any way I can, so please contact me with your questions, comments, or complaints. We will do our best to help you navigate the government bureaucracies and to bring you the answers you deserve.
Please sign up to receive regular email updates from me. I try to limit my emails to timely and relevant information about our laws and policies that might be of interest to you. However, as an elected official who has to run a political campaign every two years, I also send out political or partisan emails, as well as solicitation for financial support, from time to time.
I also hope you will also follow my work through social media platforms such as Facebook and Twitter. I believe it's a more relaxed and fun way for us to stay in touch with each other throughout the year!
Again, thank you for your interest in my work, and I look forward to meeting you in person or through telephone, mail, email, or social media contacts.
Experience
Education
Personal
Birth Year: 1966
Place of Birth: Seoul, Republic of Korea
Gender: Male
Race(s): Asian American
Religion: Presbyterian
Spouse: Alex Seong Keam
Children: Tyler and Brenna
Membership & Affiliation: Vienna Presbyterian Church
Asian/Pacific Islander American Chamber of Commerce and Entrepreneurship
Fairfax County Democratic Committee
Fairfax Law Foundation, Society of Fellows program
Historic Vienna, Inc.
Joint Center for Political and Economic Studies
Leadership Greater Washington
McLean Citizens Association
National Asian Pacific American Caucus of State Legislators
National Conference of State Legislatures
NewDEAL (Developing Exceptional American Leaders)
Optimists of Greater Vienna
Rotary of Vienna
Sorensen Institute for Political Leadership
Tysons Regional Chamber of Commerce
Vienna Arts Society
Vienna Business Association
Virginia Literacy Foundation
Occupation/Profession: Attorney
Contact
Legislative Assistant: Meredith Nakayama
Administrative Assistant During Session: Sandra Boclair
Email:
Offices
Capitol Office
Pocahontas Building
900 E. Main St,
Richmond, Virginia 23219
Phone: (804) 698-1035
District Office
P.O. Box 1134
Vienna, VA 22183-1134
Phone: (703) 350-3911
Web
Government Page, Campaign Site, Twitter, Facebook, LinkedIn, Government Page
Politics
Source: Wikipedia
In 2009, Delegate Steve Shannon, the Democratic incumbent, did not seek reelection in the 35th district in order to run (unsuccessfully) for Attorney General of Virginia. Keam declared his intention to run for the seat. On Election day Mark Keam defeated Republican challenger James E. Hyland. He was sworn into office on January 13, 2010 at the State Capitol in Richmond, Virginia.
In February 2010, Keam and fellow freshman delegate James LeMunyon, a Republican, authored an op-ed in The Washington Post about their introduction of a bill to the General Assembly, which would attempt to make the voting records of General Assembly members more accessible to the public. The bill passed the House of Delegates 86 to 13 later that month. A State Senate committee carried the bill over for a year, and it has not yet been voted on.
He told a local newspaper in his district in January 2010 that he can legislate from an immigrant's point of view; saying that "I want to be able to speak on issues where people say, 'I've never met an immigrant in my life; I don't know what you guys think about it,'… I want to be able to say, 'Well, let me tell you what they think about it.'" He has also sponsored another bill which would raise the number of ESL, or "English as a second language" teachers in Virginia's schools from 17 full-time positions to 30 full-time positions for every 1,000 students.
Keam said in 2010 that he would abstain from voting on any bill which would pose a conflict of interest due to him being on an unpaid leave of absence from Verizon Communications, and he would not introduce any telecommunications legislation to the House of Delegates.
Keam was re-elected to his seat in Virginia's House of Delegates on November 7, 2017.
Recent Elections
2017 State Delegate for VA House District 35
| | | |
| --- | --- | --- |
| Mark Keam (D) | 22,596 | 92.9% |
| Write In (Write-in) | 1,718 | 7.1% |
| TOTAL | 24,314 | |
2015 State Delegate for VA House District 35
| | | |
| --- | --- | --- |
| Mark Keam (D) | 9,203 | 94.7% |
| Write In (Write-in) | 520 | 5.3% |
| TOTAL | 9,723 | |
2013 State Delegate for VA House District 35
| | | |
| --- | --- | --- |
| Mark Keam (D) | 14,632 | 64.6% |
| Leiann Kirkland Leppin (R) | 7,961 | 35.1% |
| Write In (Write-in) | 61 | 0.3% |
| TOTAL | 22,654 | |
2011 State Delegate for VA House District 35
| | | |
| --- | --- | --- |
| Mark Keam (D) | 9,636 | 96.2% |
| Write In (Write-in) | 383 | 3.8% |
| TOTAL | 10,019 | |
2009 State Delegate for VA House District 35
| | | |
| --- | --- | --- |
| Mark Keam (D) | 12,606 | 50.7% |
| James Jim E. Hyland (R) | 12,252 | 49.2% |
| Write In (Write-in) | 22 | 0.1% |
| TOTAL | 24,880 | |
Source: Campaign
Finances
KEAM, MARK has run in 6 races for public office, winning 5 of them. The candidate has raised a total of$1,055,840.
Source: Follow the Money
Committees
Committees
Commerce and Labor
Finance
Education
Agriculture Chesapeake and Natural Resources
Subcommittees
Agriculture Chesapeake and Natural Resources - Subcommittee #1
Agriculture Chesapeake and Natural Resources - Subcommittee #4
Education - Subcommittee #3
Commerce and Labor - Subcommittee #3
Finance - Subcommittee #3
Appointments
Flooding, Joint Subcommittee on Coastal
House Agriculture Chesapeake and Natural Resources
House Commerce and Labor
House Education
House Finance
Tax Preferences, Joint Subcommittee to Evaluate
Youth, Commission on
Voting Record
See: Vote Smart
New Legislation
Source: Virginia Legislative Information System
News
Twitter
Videos
Speeches
Delegate Mark Keam on Lessons From How Virginia Passed Medicaid Expansion
ThirdWayVideo
Published on October 17, 2018
By: ThirdWayVideo
Delegate Mark Keam describes how victories in critical state legislative races paved the way for a major policy victory to expand access to health care.
Discuss
Post Curator
The lead curator for this Mark Keam post is Camden Layton.
If you have any content you would like to add to this post, submit it to camdenmlayton@gmail.com.
Feedback
Feedback discussion coming soon.
Topics