Summary
About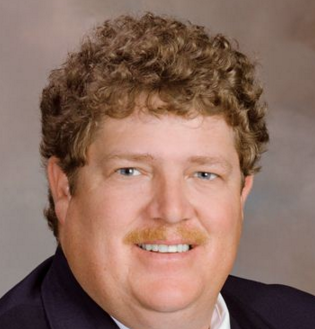 Source: Campaign page
Matt Fariss is a seventh generation native of Campbell County with a desire for future generations to continue to reside in the region. His wife, Crystal, and children, Hunter, Bobby, and Harrison are the reason Matt entered this campaign. He hopes that they can continue to enjoy the same rights and freedoms that he has been blessed with, and, as delegate, he will fight against liberal policies that will put those liberties in jeopardy. Despite his various successes, he is first and foremost a Christian family man committed to serving his family and community.
Matt was blessed to grow up in rural Virginia. However, as a youth he may have taken some of those blessings for granted and was subsequently "fired" by his father around twenty years old.  Following that incident, Matt employed the values of hard work that he'd learned since he was a child. He began purchasing cattle and growing his business operation. Through the years, Matt has operated a country store, managed large amounts of real estate, raised cattle, managed farms, and operated numerous businesses. In addition to other projects, he is currently co-owner and Vice President of the Lynchburg Livestock Market, the largest livestock market center in Virginia. Matt has mastered numerous business ventures, and always has multiple projects going on at one time. As delegate, he will apply that business savvy towards serving his constituents in Richmond.
As your representative in Richmond, his work will be focused solely on serving his constituents. His service comes because he understands that times like these require sacrifices and commitments of those capable of leading. Matt knows that Richmond is in need of a common sense conservative approach, and, as a businessman, he is capable of bringing that much needed attitude to the House of Delegates. Central Virginia needs a man with roots in the district who understands how to create jobs and make common sense decision. As delegate, Matt will never become an ivory tower leader; instead, he will remain committed to being a citizen-legislator fighting for the economy, values, and future of rural Virginia.
Experience
Work Experience
Business owner, farmer, realtor, and developer
Education
Personal
Birth Year:

 1968

Place of Birth:

 Lynchburg, VA

Gender:

 Male

Race(s):

 Caucasian

Religion:

 Baptist

Spouse:

 Crystal Dawn Brown

Children:

 Hunter, Bobby, and Harrison
Membership & Affiliation
Thomas Road Baptist Church
Mackey Masonic Lodge 69
Contact
Legislative Assistant: Cindy Blanks-Shearin
Administrative Assistant During Session: Sharon Wiltshire
Email:
Offices
Capitol Office
Pocahontas Building
900 E. Main St,
Richmond, Virginia 23219
Phone: (804) 698-1059
District Office
243-C Livestock Road
Rustburg, VA 24588

Phone: (434) 821-5929
Web
Government Page, Campaign Site, Twitter, Facebook
Politics
Source: Wikipedia
The 59th district incumbent, independent Watkins Abbitt, Jr., retired in 2011 after 26 years of service. Fariss, the Republican nominee, won a three-way race against Democrat Connie Brennan and independent Linda M. Wall, receiving 52.98% of the vote. Fariss is a social conservative, and supports anti-abortion legislation, as well as anti-LBGT legislation: "As delegate, he will oppose any effort on the state or local level to allow for marriage, partnership benefits, or recognition. Matt will work diligently to ensure that what has happened in New York and elsewhere will never happen in Virginia."
In January, 2016, Fariss was charged with two incidents. These included a misdemeanor breach of peace and a hit and run accident in which property was damaged but no people were hurt.
Recent Elections
2017 State Delegate for VA House District 59
| | | |
| --- | --- | --- |
| Matthew Fariss (R) | 15,758 | 61.2% |
| Tracy Lloyd Carver (D) | 8,773 | 34.1% |
| Marcus Timothy Sutphin (G) | 863 | 3.4% |
| Write In (Write-in) | 297 | 0.2% |
| TOTAL | 25,691 | |
2015 State Delegate for VA House District 59
| | | |
| --- | --- | --- |
| Matthew Fariss (R) | 9,312 | 95.9% |
| Write In (Write-in) | 394 | 4.1% |
| TOTAL | 9,706 | |
Source: Virginia Legislative Information System
Finances
FARISS, C MATTHEW has run in 4 races for public office, winning 4 of them. The candidate has raised a total of $600,815.
Source: Follow the Money
Committees
Committees
Militia, Police and Public Safety
Finance
Agriculture Chesapeake and Natural Resources
Subcommittees
Chair: Militia, Police and Public Safety - Subcommittee #1
Agriculture Chesapeake and Natural Resources - Subcommittee #3
Agriculture Chesapeake and Natural Resources - Subcommittee #2
Finance - Subcommittee #2
Appointments
Voting Record
See: Vote Smart
New Legislation
Source: Virginia Legislative Information System
Issues
Better Government
Taxes and Spending
Matt understands that there is nothing that strangles economic development like excessive taxation. He is a firm believer that the commonwealth taxes too heavily and spends too wastefully. As delegate, "he will cut the fat" from Virginia's budget and fight against tax increases. Matt will be an ardent spokesman for Virginia's families and businesses that are over-taxed while also fighting to ensure that tax dollars are spent in the most effective manner.
Civil Rights
Abortion
Matt believes that there is no more sacred right guaranteed to our citizens than the right to life. Beling raised with a mentally challenged uncle, Matt is all the more aware that ALL life is precious. In the House of Delegates, Matt will be a vigorous defender of the unborn. Throughout his time in office, Matt will author, support, and vote for any legislation that will protect life. Recognizing also that the value of life must be first and foremost in our society.
Marriage
Matt is firmly opposed to any attempt to undermine traditional marriage through recognition of same sex couples. As delegate, he will oppose any effort on the state or local level to allow for marriage, partnership benefits, or recognition. Matt will work diligently to ensure that what has happened in New York and elsewhere will never happen in Virginia. He will be a constant and staunch ally of traditional marriage and the belief that such unions and recognition should only ever be between one man and one woman.
Second Amendment
The right to keep and bear arms is guaranteed in the Constitution, and Matt, a long time NRA member, will fight to defend that right. Hunting and gun ownership is an important cultural tradition in central Virginia, and Matt will fight to make sure that no government action will infringe upon that right.
Property Rights
A crucial element of right to the pursuit of happiness so eloquently espoused by Thomas Jefferson in the Declaration of Independence, is the right to property. Matt understands this fact and there will be no more ardent defender of property rights in the House of Delegates. He understands the challenges and frustrations that come when government attempts to regulate how property owners utilize their property, and he will work to remove power from regulating bureaucracies and return it back to the people and their elected representatives. Matt will fight against legislation that restricts the rights of property owners.
Economy
Jobs
As a small businessman, Matt has long been a job producer in the local economy for years. As delegate, he will apply the same common sense principles that he has learned in the private sector. He has firsthand knowledge of how stifling government regulations inhibit job creation. While in Richmond, Matt will work tirelessly to remove government obstacles to economic growth and will strive to ensure that job producers are rewarded and welcomed in our commonwealth.
Education
Virginia's greatest natural resource is our children. As delegate, Matt will work to ensure that our education funds go directly to the classroom to teach the youth of our commonwealth. He believes that the best decision makers in the education system are parents and elected local leaders, and he will fight to remove excessive government intrusion where dollars are kept and decisions are made by distant bureaucrats. Matt understands that the communitys ability to educate its children adequately is essential to a communitys prosperity and future. As delegate, Matt will be a strong voice for our children, their education, and the future of Virginia and its communities
News
News Posts
Videos
Speeches
HB 1900 Delegate Fariss Floor Speech
Matt Fariss
Published on February 3, 2017
By: Matt Fariss
Discuss
Post Curator
The lead curator for this Matthew Fariss post is Virginia onAir.
If you have any content you would like to add to this post, submit it to virginia@onair.cc.
Feedback
Feedback discussion coming soon.
Topics