Summary
About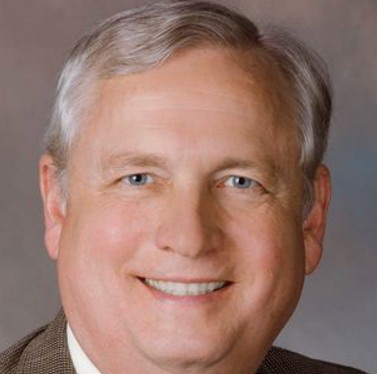 Source: Campaign page
Delegate Robert D. "Bobby" Orrock has represented the 54th Virginia House of Delegates district since he was first elected in 1989.
Career
Bobby has been a teacher at Spotsylvania High School for over three decades and is keenly aware of the importance of creating a Virginia where coming generations will have better opportunities to compete in a world economy, while being better able to live, learn, work and raise their families.
Education
Bobby attended Ladysmith High School, where he graduated in 1974. He then attended Germanna Community College from 1975-76 before going to attend Virginia Tech, graduating in 1978 with a B.S. in Agriculture Education. For graduate school, he attended Virginia State University receiving a Masters of Education in Agriculture Education in 1988.
Local Involvement
Bobby remains heavily active in local civic organizations. He is an EMT and trustee with the Ladysmith Volunteer Rescue Squad, a trustee of Spotsylvania Volunteer Rescue Squad, and is a hunter safety instructor with the Virginia Game Commission. Bobby serves as a deacon and trustee at Bethany Baptist Church where he has been a lifetime member, and is on the Advisory Board of the Fredericksburg Area Habitat for Humanity. He also works part-time as a radio announcer at WFLS radio in Fredericksburg.
Family
Bobby is married to Debra Orrock and has three adult children: Robert, Jr, Lila Hiltz & Welford, and is the proud grandpa to Abby, Walter & Zane. He lives in Woodford, Virginia at historic Medway Farm in Caroline County.
Experience
Work Experience
Education
M.Ed., Agriculture Education,
Virginia State University
1988
B.S., Agriculture Education
Virginia Polytechnic Institute and State University
1978
Personal
Birth Year:

 1955

Place of Birth:

 Fredericksburg, VA

Gender:

 Male

Race(s):

 Caucasian

Religion:

 Baptist

Spouse:

 Debra Shelton

Children:

 Robert D., Jr., Lila Joanna, and Welford Thomas
Membership & Affiliation
Bethany Baptist Church (deacon, trustee)
Ladysmith Volunteer Rescue Squad
Virginia Game Commission (hunter safety instructor)
Fredericksburg Area Chamber of Commerce
Spotsylvania Volunteer Rescue Squad (trustee)
Contact
Legislative Assistant: Dawn Phillips and Renee Hudson
Administrative Assistant During Session: Jackie Price
Email:
Offices
Capitol Office
Pocahontas Building
900 E. Main St,
Richmond, Virginia 23219
Phone: (540) 891-1322
District Office
P.O. Box 458
Thornburg, VA 22565
Web
Government Page, Campaign Site, Facebook
Politics
Recent Elections
2017 State Delegate for VA House District 54
| | | |
| --- | --- | --- |
| Robert Orrock (R) | 13,782 | 57.9% |
| Alfred Durante (D) | 9,982 | 41.9% |
| Write In (Write-in) | 50 | 0.2% |
| TOTAL | 23,814 | |
2015 State Delegate for VA House District 54
Robert Orrock (R)
0
Write In (Write-in)
0
TOTAL
0
Source: Virginia Legislative Information System
Finances
ORROCK, ROBERT D (BOBBY) has run in 11 races for public office, winning 10 of them. The candidate has raised a total of $1,343,185.
Source: Follow the Money
Committees
Committees
Chair: Health, Welfare and Institutions
Finance
Agriculture Chesapeake and Natural Resources
Rules
Subcommittees
Chair: Agriculture Chesapeake and Natural Resources - Subcommittee #4
Chair: Rules - Standards of Conduct Subcommittee
Agriculture Chesapeake and Natural Resources - Subcommittee #1
Agriculture Chesapeake and Natural Resources - Subcommittee #3
Finance - Subcommittee #1
Finance - Subcommittee #3
Health, Welfare and Institutions - Subcommittee #3
Rules - Subcommittee #1
Appointments
Voting Record
See: Vote Smart
New Legislation
Source: Virginia Legislative Information System
Issues
Source: Campaign page
Delegate Bobby Orrock has been working to tackle the important challenges facing Virginians – jobs, the economy, transportation, federal mandates, and education improvements.   Bobby is committed to working with the Republican Caucus to advance pro-business and job creating legislation, to make our transportation system more effective, medical care more affordable, improve K-12 education and to make higher education more accessible.  His focus is on legislation that is in the best interest of his district and the Commonwealth of Virginia.
Bobby is the Chairman of the Health, Welfare and Institutions Committee, while also serving on the Committees of Finance; Agriculture, Chesapeake and Natural Resources; and Rules. He chairs the Joint Legislative Audit & Review Commission (JLARC), which is the state government watchdog committee. He also serves on the Disability Commission.
2019 is a milestone year!  Our House of Delegates, originally the House of Burgesses, was established in 1619 in Jamestown, and has been meeting ever since. At 400 years of age, the Virginia General Assembly has the proud distinction of being the oldest continuously elected lawmaking body in the Americas.  I am grateful to be serving as your delegate once again!
News
News Posts
Videos
Speeches
Bobby Orrock
Ted Schubel
Published on February 20, 2019
By: Ted Schubel
Caroline Delegate Bobby Orrock spoke on the floor of the House of Delegates on the eve of a procedural vote by Democrats to bring an ERA resolution to the House floor. Orrock spoke in favor of House rules saying they exist to protect the majority and minority. "Rules matter."
Discuss
Post Curator
The lead curator for this Robert Orrock post is Virginia onAir.
If you have any content you would like to add to this post, submit it to virginia@onair.cc.
Feedback
Feedback discussion coming soon.
Topics