Summary
About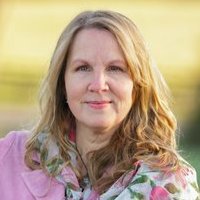 Source: Campaign page
Wendy was raised to work hard and serve others. She grew up in Cranbury, New Jersey with two older brothers. Her father spent his childhood in rural Alabama during the Great Depression, where his family had scraped and saved to buy milk for him as an infant. As an adult, he rode in a commuter van over two hours each day to work, but still found time to teach Wendy how to play the piano and work hard for what she believed in.
Her mother and grandmother were public school teachers. In the 1930s, Wendy's grandmother pushed social limits to earn her graduate degree, and Wendy's mother followed suit. From them, Wendy learned early the importance of education, perseverance, and working women.
In college, Wendy applied her equestrian background to service. She worked as a student mounted marshal for the Rutgers Police, logging 30 hours a week with a full course load. After graduation, following in her family's tradition of strong, working women, Wendy went on to lead a team of mid-career men at Bell Laboratories when she was 26 years old.
After she met Chris, her husband of 25 years, Wendy made the move to Virginia. Following the birth of her children in the mid-1990s, Wendy became enamored with education. She received her Masters in Education from Shenandoah University. During her career in education she taught in the Clarke County public school system, at an area private school, and partially homeschooled her children. As her kids entered college, Wendy knew that she would need to help pay the tuition bills. She joined RE/MAX as a realtor in 2013, and has been there since.
Like millions of other Americans in 2017, Wendy decided that she had to get off the sidelines. She co-founded an Indivisible chapter in the predominantly red Clarke County. However, she knew that was not enough. After deciding to run for the 10th district seat in the spring, she stormed to victory on November 7th 2017 beating 3 term incumbent Randy Minchew.
Experience
Work Experience
Real Estate Agent
RE/MAX
2013 to present
Educator
Clarke County public school system
2019 to present
Education
M.S., Education
Shenandoah University
2019 to 2012
B.S., Communications
Rutgers University
2019 to 1982
Personal
Birth Year: 1960
Place of Birth: New Brunswick, NJ
Gender: Female
Race(s): American Indian, Caucasian
Religion: Quaker
Spouse: Christopher Joseph Gooditis (Chris)
Children: Chloe and Locke Gooditis
Membership & Affiliation: Goose Creek Society of Friends
Contact
Legislative Assistant: Truman S. Braslaw
Administrative Assistant During Session: Mary Woodley
Email:
Offices
Capitol Office
Pocahontas Building
900 E. Main St,
Richmond, Virginia 23219
Phone: (804) 698-1010
District Office
District Office
P.O. Box 180
Boyce, VA 22620
Phone: (540) 300-3857
Web
Government Page, Campaign Site, Twitter
Politics
Source: Wikipedia
Gooditis grew up in Cranbury, New Jersey; she lived in Virginia for 20 years before running for office. Formerly an employee for Bell Laboratories, Gooditis became a teacher in the 1990s, teaching in the Clarke County, Virginia public schools and at a private school. Gooditis then became a real estate agent.
After Donald Trump's rise, Gooditis became a co-founder of the anti-Trump Indivisibles chapter in Clarke County.
Gooditis's successful 2017 run for the 10th district seat in the Virginia House of Delegates was her first run for elected office.  She defeated incumbent Republican Randy Minchew, who had held the seat since 2011.
Recent Elections
2017 State Delegate for VA House District 10
| | | |
| --- | --- | --- |
| Wendy Gooditis (D) | 15,161 | 51.9% |
| John Randall Minchew (R) | 14,025 | 48.0% |
| Write In (Write-in) | 26 | 0.1% |
| TOTAL | 29,212 | |
Source: Department of Elections
Finances
GOODITIS, WENDY  has run in 1 race for public office, winning 1 of them. The candidate has raised a total of$480,257.
Source: Follow the Money
Committees
Committees
Science and Technology
Agriculture Chesapeake and Natural Resources
Subcommittees
Agriculture Chesapeake and Natural Resources - Subcommittee #3
Appointments
House Agriculture Chesapeake and Natural Resources
House Science & Technology
Voting Record
See: Vote Smart
New Legislation
Source: Virginia Legislative Information System
Issues
Suicide rates are on the rise in Virginia, especially among women.Lawmakers are trying to figure out ways to reverse the trend. Since 2010, the suicide rate among women in Virginia has increased 24 percent.
Freddy Mejia at the Commonwealth Institute says a number of factors may have contributed. "Making sure that mental health is accessible to this population is crucial. We also know that increased access to lethal means, such as illicit and prescription drugs as well as firearms, may have contributed to this rise."
Earlier this year, Delegate Wendy Gooditis, a Democrat from Northern Virginia, introduced a bill that requires the state to issue an annual report to lawmakers about suicide prevention. "My family was horrifically affected by the loss of my brother this year following a couple of years of suicide attempts, so in my personal and professional opinion anything we can do to spread the word and help these people is really important."
Democracy
REDISTRICTING & VOTING RIGHTS
Gerrymandering is the issue that first got Wendy out of her chair at a town hall back in February 2017. As a 19-year resident of the district, she has watched its lines be contorted and redrawn.
Wendy believes that free and fair elections are tenets of our democracy. Voters should be choosing their politicians instead of politicians choosing their voters. She has supported a constitutional amendment in Virginia to ensure that district lines are not drawn to favor any individual or political party. Furthermore, she firmly opposes any effort to make voting harder — and is appalled by Virginia House Republicans efforts to require photo identification for absentee ballots and multiple forms of state ID at the voting booth.
Economy
Wendy believes that the economy should work for everyone, giving each Virginian a fair shot. That means competitive public and technical education systems, a living minimum wage and jobs for our veterans. It also means the protection of worker rights and labor unions as well as equal economic opportunity for all Virginians. It means government investment in public infrastructure so that we can can build better roads, bike lanes and transit systems. Virginia's economy is developing quickly, and we must take steps to ensure that our workforce is well trained and paid so that it can grow, compete and prosper.
Education
As a career educator and mom of two, Wendy understands that our communities are only as strong as our schools. In Richmond, she fights for competitive public schools so that each child in Virginia can learn and succeed.
The wage for Virginia public school teachers is about $7,000 under the national average. Because Wendy's mom and grandmother were public school teachers, she understands firsthand the impact of underpaid educators. This life experience makes her a staunch supporter of a living wage and benefits for public educators, so that Virginia can recruit and retain the nation's top talent. She knows that investing in Virginia's families means investing in Virginia's teachers.
Environment
Wendy believes that strong communities start with a healthy planet. Raising her children on the banks of the Shenandoah River, Wendy chose to live in District 10 because of its beautiful green spaces, clean water, and clear air.
In office, Wendy defends and expands existing environmental protections. To ensure that she can legislate without bias, Wendy has pledged never to take campaign contributions from Dominion Power or Appalachian Power.
Wendy supports Virginia's investment in renewable energy, making alternative energy options like solar panels and wind energy more accessible and affordable. She pushes for cleanup efforts and the preservation of District 10's best green spaces. Development must be responsible, and cannot come at the cost of our land, water, and air.
Health Care
Wendy believes that everyone should receive the health care they need and deserve. She knows how critical state support can be – until recently, Wendy and her family purchased their healthcare through the Affordable Care Act.
Wendy voted to expand Medicaid. As a result an estimated 400,000 Virginians don't have to keep making the impossible choices between paying healthcare bills or paying the mortgage. She also understands that Medicaid expansion is good for Virginia's economy – through a healthy workforce and the creation of about 30,000 new jobs.
About a week into her candidacy, Wendy lost her brother, Brian, to mental illness. He had been denied Medicaid in Virginia for years. She's fighting so that Virginia families don't have to experience what hers did. In the United States we don't abandon the most vulnerable among us, we help and care for them.
News
Source: Campaign
E-Newsletter
Twitter
Videos
Other Videos
Wendy Gooditis for VA House of Delegates, Dist 10
Published on October 5, 2017
Discuss
Post Curator
The lead curator for this Wendy Gooditis post is Virginia onAir.
If you have any content you would like to add to this post, submit it to virginia@onair.cc.
Feedback
Feedback discussion coming soon.
Topics