Summary
Current Position: State Delegate since 2018
Affiliation: Democratic
Mission Statement: N/A
About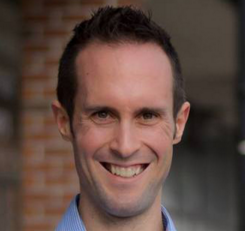 Contact
Legislative Assistant: Emily Bruzzo
Administrative Assistant During Session: Susan Bain
Email Links:
Offices
Capitol Office
Pocahontas Building
900 E. Main St,
Richmond, Virginia 23219
Phone: (804) 698-1072
District Office
900 E. Main Street
Richmond, VA 23219

Phone: (804) 698-1072
Web
Government Pages, Campaign Site, Twitter, Facebook
Politics
Source: Campaign
Finances
Source: Follow the Money
Voting Record
See: Ballotpedia
New Legislation
Source: Ballotpedia
About
From
Campaign Website
Schuyler VanValkenburg grew up thirty minutes north of Albany, NY, in the small city of Johnstown, nicknamed the "Glove City" for its leather tanning mills in the 19th century. He watched as the city's economy continually suffered when factory jobs left for overseas factories. Early on, his family impressed on him the importance education would have in this changing world.
His mother knew how important it would be for him to do well, and the role education would have in his future.After high school, he moved down to Richmond, enrolling in the University of Richmond in 2001. His maternal grandparents had invested in his education by setting aside money to help alleviate the growing costs of university education, and, fortunately, this allowed him to offset the costs. Again, his family's insistence on bettering himself through education pushed him to excel in the history department and complete teacher licensure. During his undergraduate studies, he also met his wife. They eventually started a family and he began his teaching career in Henrico County Public Schools. He has been a teacher for twelve years, first at Short Pump Middle School, and now at Glen Allen High School. Schuyler is a lifelong learner, always looking for ways to better himself and improve his teaching. He finished his Master of History at Virginia Commonwealth University in 2008. He is also a National Board Certified teacher and the We the People constitutional competition coach at Glen Allen. He lives with his family in Lakeside, Virginia.Schuyler VanValkenburg's experience growing up in small industrial town, attending the University of Richmond, and teaching in Henrico County, have all invigorated him in the fight to make Virginia a national leader in education in order to expand opportunity for all Virginians. He knows firsthand the immeasurable impact a high quality education can have, and is committed to ensuring that for every child across the commonwealth. He also knows how important it is provide equitable access and opportunities for every citizen, whether it is ensuring a democracy where every voice is heard and every vote counted, increasing job growth, or blocking bills that are discriminatory and that threaten our constitutional right to equal protection.
Personal Information
Birth Year
: 1982
Place of Birth
: Charlotte, NC
Gender
: Male
Race(s)
: Caucasian
Religion
: Presbytarian
Children
: Caden, Elliot, and Hollis
Membership & Affiliation
: Virginia Education Association
Education
niversity of Richmond (B.A., History, 2004) Virginia Commonwealth University (M.A., History, 2008)
Political Career
Committees
Subcommittees
Other Appointments
Election Results
See
Ballotpedia
Campaign Finance
See 
VPAP
Policy Positions
From Campaign website 
Economic Opportunity
I believe in creating an economic environment that creates opportunity for all. Our legislature has spent the past eight years pursuing policies which promote the economic livelihood of the few here in Virginia, and the interest of key campaign contributors. We need to - and can - fix our tax and infrastructure policies to support middle-class families instead.
Updating the tax code. Due to a dysfunctional General Assembly tax breaks for special interests are costing the state $2.3 billion a year.
Promote infrastructure spending, in tandem with the national government to help bring quality jobs to all Virginians.
Improved Healthcare
Virginia has done very little in recent years to ensure the ongoing health of our citizens, squandering important opportunities to extend coverage and services.
Virginia needs to expand Medicaid under the opportunities available under the Affordable Care Act. Medicaid expansion will fix the devastating coverage gap in Virginia, improve children's health, and even give more options to our veterans.
We need to treat addiction as a disease rather than criminalizing it. Embracing modern techniques for recovery, financial help for recovery programs, and smarter legal structures and systems will keep Virginia from enduring the most devastating consequences of the opiate addiction crisis.
Democracy and Civic Engagement
As a teacher, I have seen the transformative power of knowledge and democratic engagement. One of the core values of my campaign is broadening the dialogue and encouraging more members of our community to have a voice in the political process at every level. This includes lowering barriers to voting, ending gerrymandering to create competitive districts where candidates must really pay attention to their constituents, and reigning in abuses of the campaign finance system,
End all barriers to voting, including discriminatory Voter ID laws, extending voting times, and easing precinct lines.
Create a campaign finance system that emphasizes fairness and transparency while also being actively enforced.
Education
I believe in extending access to high quality education through student loans and tuition price freezes, an expansion of pre-K access, strengthening our standards and professional resources in K-12, and lowering class sizes.
The creation of a Student Loan Authority to help ease our citizen's student loan crisis
Provide the funding and programs to create a ten-year plan to gradually increase pre-K education for all Virginians
Promoting a k-12 budget that prioritizes small class sizes, professional and well-paid teachers, and a curriculum suited for the 21st century.
Equality
I believe that Virginia has been and should be a bold symbol of American values of egalitarianism - every person, regardless of religion, sexuality, gender, or race should have the same legal rights, opportunities, and social status as everyone else.
Fight any attempt to pass "bathroom bills" or "religious freedom bills" that attempt to discriminate against the LGTBQ community.
Fight for reform in the criminal justice system.
Push back against any attempt to infringe on women's health programs while fighting to end the gender pay gap.
Promote child leave policies that allow mothers and fathers to balance family and work.
Community Development
Virginia's state government can do more to help its counties and cities build infrastructure, fund crucial projects, and strengthen local programs on the ground.
Fight to ensure that the state lives up to its budgetary promises. There is currently a $600,000,000 shortfall in the education budget for localities.
Work to ensure that the Richmond metropolitan region has the funding and communication necessary to promote our economy. This includes local projects like revitalizing Lakeside Avenue and fixing the traffic on Sadler Road.
Videos
Video Updates
N/A
Candidate Videos
N/A
Other Videos
This Week In Richmond: Meet Six New Members of the General Assembly Jan. 23, 2018
https://www.youtube.com/watch?v=kgc3jy7G6Tw
News & Events
N/A
Feedback
N/A
Suggestions
N/A
Questions
Feedback
Post Curator
The lead curator for this Schuyler VanValkenburg post is Virginia onAir.
If you have any content you would like to add to this post, submit it to virginia@onair.cc.
If you have any questions for Schuyler VanValkenburg, send them to Virginia onAir. Virginia will first see if Schuyler VanValkenburg has answered your question somewhere else. If they haven't, Virginia will pass on your question to Schuyler VanValkenburg and post their answer, if they have one.
If you have any suggestions for Schuyler VanValkenburg, especially if you are a current or former constituent, send them to Virginia onAir. Virginia will record your suggestions here.
If you have something positive to say about Schuyler VanValkenburg and you are a Virginia onAir Hub member, send your recommendations to Virginia onAir.
Forum - Coming Soon
If you want to comment directly to this or other Hub posts, you will need to be a Hub member and follow these simple rules:
All discussion and debate on the Virginia onAir Elections & Governance Hub should be respectful and compliant with all applicable laws. We will not tolerate harassment, criminal threats, or offensive comments against an individual based on a protected characteristic. Our full Curation Principles and Guidelines should offer all needed clarification, and we encourage all users to report objectionable content on our anonymous reporting form.
Sponsor this Hub
If you would like to donate to or sponsor the Virginia onAir Hub or sponsor posts, go here. All donations are made to Democracy onAir – a nonprofit, nonpartisan 5013c organization chartered in Virginia.