Summary
Current Position: State Delegate of District 44 since 2016
Affiliation: Democrat
Twitter
About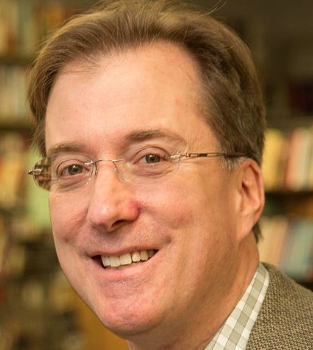 Source: Campaign page
Serving as Delegate since 2015, Paul Krizek is a proud native of Mount Vernon. After graduating from Burgundy Farm Country Day School, Stephen Foster Jr. High School (now Walt Whitman Middle School), Groveton High School (West Potomac H.S.), the University of Virginia, the Columbus School of Law at Catholic University in Washington, D.C., he has dedicated his life and career to community service and progressive values here in Mt. Vernon and in the United States. Paul's career as a nonprofit executive has demonstrated his passion for helping people and advocating for those who cannot advocate for themselves. As our delegate, he'll continue his role as an effective and progressive leader: a 'work horse,' not a 'show horse,' who makes a real difference for Northern Virginia.
Paul was Congressman Jim Moran's first immigration constituent service staffer and then served as his legislative aide for eight years.  In 1998, Paul became the first Executive Director of Running Strong for American Indian Youth®, an Alexandria-based Native-led organization dedicated to helping Native American youth across the country realize their dreams.
Since 1999, Paul has served as Chief Counsel and Vice President in charge of fundraising for Christian Relief Services Charities, Inc., helping to manage a $50 million dollar international humanitarian organization, that locally provides homes for abused women and children, the handicapped and the homeless, with a staff of 78. It's headquartered in Mount Vernon, on the Richmond Highway corridor in the heart of the 44th House of Delegates District, yards from the old Mt. Vernon High School.
Paul is an active member at St. Luke's Episcopal Church. He is also a board member of Mount Vernon at Home, an organization to support the lifetime independence of Mount Vernon seniors allowing them to age in place in their homes.  He was also appointed by Governors Warner and Kaine as a trustee of the Family and Children's Trust Fund of Virginia.
Paul has played an active role in local, state and national Democratic politics.  He served for more than a decade on the State Central Committee of the Democratic Party of Virginia and on the 8th Congressional District Democratic Committee.  Paul Chaired the Mount Vernon Democratic Committee and the Fairfax County Democratic Committee. He has been an active volunteer on countless Democratic campaigns since 1988.
Paul, his wife, Tracey Navratil, and their daughter, Khloe Krizek, are fortunate to live in Paul's childhood home on Whiteoaks Drive in the Hollin Hills neighborhood of Mount Vernon.  His daughter attends West Potomac H.S., his alma mater.
A History of Service and Community Leadership:
Local:
Board Member, Mount Vernon at Home
Former Commissioner, Fairfax County Redevelopment and Housing Authority, 1997-2001
Former Trustee, Family and Children's Trust Fund of Virginia, 2004-2012
Member, Bylaws Committee, Carl Sandburg PTA
Member, Advisory Task Force on District Reapportionment of Fairfax County, 2001 and 2011
Former Treasurer and Finance Chair, Northern Virginia Workforce Investment Board, 2000 – 2003
Board Member, Human Services Charities of America, 2000-2003
Member, Human Services Council of Fairfax County, 1995-1997
Chairman, Fairfax County Task Force on Welfare Reform, 1996-1998
Chairman, Fairfax County Federation of Civic Associations Human Services Committee, 1996
Member, Hispanic Community Leadership Council of Fairfax County, 1995-1997
Chair, Fairfax County Community Development Advisory Committee, 1991-1997
Mount Vernon School Board member Selection Committee, 1990
Member, Virginia and District of Columbia Bar Associations
Member, Mount Vernon Lee Chamber of Commerce
Political:
Former Chair and Vice Chair, Fairfax County Democratic Committee
Former Chair, Mount Vernon Democratic Committee
Clinton/Gore Delegate, Democratic National Convention, 1996
Paid Staff, Democratic National Convention, 1992
Volunteer, Democratic National Convention, 1988
Experience
Work Experience
Chief Counsel and Vice President in charge of fundraising
Christian Relief Services Charities, Inc.
1999 to present

Helps to manage a $50 million dollar international humanitarian organization, that locally provides homes for abused women and children, the handicapped and the homeless, with a staff of 78. It's headquartered in Mount Vernon, on the Richmond Highway corridor in the heart of the 44th House of Delegates District, yards from the old Mt. Vernon High School.
Education
JD
Catholic University of America
1987 to present
B.A.
University of Virginia
1984 to present
Personal
Birth Year: 1961
Place of Birth: Washington, DC
Gender: Male
Race(s): Caucasian
Religion: Episcopalian
Spouse: Tracey Marie Navratil
Children: Khloe
Membership & Affiliation
St. Luke's Episcopal Church
Mount Vernon at Home (board member)
Mount Vernon Lee Chamber of Commerce
Virginia State Bar
District of Columbia Bar
Fairfax County Redevelopment and Housing Authority (former commissioner)
Family Children's Trust Fund of Virginia (former trustee)
Advisory Task Force on District Reapportionment of Fairfax County (former member)
Human Services Charities of America (former board member)
Human Services Council of Fairfax County (former member)
Fairfax County Task Force on Welfare Reform (former chairman)
Contact
Legislative Assistant: Maria Salgado
Administrative Assistant During Session: Margie Doggett
Email:
Offices
Capitol Office
Pocahontas Building
900 E. Main St,
Richmond, Virginia 23219
Phone: (804) 698-1044
District Office
2201 Whiteoaks Drive
Alexandria, VA 22306
Phone: (703) 688-2983
Web
Government Page, Twitter, Facebook, Campaign Site
Politics
Recent Elections
2019
| | | |
| --- | --- | --- |
| Paul E. Krizek (D) | 13,726 | 70.67% |
| Richard T. Hayden (R) | 5,669 | 29.19% |
| Write-In (Write-in) | 27 | 0.14% |
| TOTAL | 19,422 | |
2017
| | | |
| --- | --- | --- |
| Paul Krizek (D) | 18,243 | 92.8% |
| Write In (Write-in) | 1,421 | 7.2% |
| TOTAL | 19,664 | |
Finances
KRIZEK, PAUL E has run in 3 races for public office, winning 2 of them. The candidate has raised a total of$433,803.
Source: Follow the Money
Committees
Committees
Counties Cities and Towns
Appropriations
Privileges and Elections
Subcommittees
Appropriations – Compensation and Retirement Subcommittee
Appropriations – Public Safety Subcommittee
Counties Cities and Towns – Subcommittee #3
Courts of Justice – Ethics Subcommittee
Privileges and Elections – Subcommittee #4
Voting Record
See: Vote Smart
New Legislation
Source: Virginia Legislative Information System
Issues
Civil Rights
Here in Virginia, we have a lot of work to do to make it easier to vote. A recent study by Northern Illinois University ranked Virginia as the 2nd most difficult state to vote in, behind only Mississippi. We are one of 13 states that do not have some period of no excuse early voting, and we have neither automatic voter registration nor same-day voter registration. Additionally, individuals are required to provide a photo I.D to vote, which studies have shown disproprotionately disenfranchise minorities, the elderly, and low income communities.
Going forward we must prioritize making Virginia a leader in voting rights. We need to institute automatic voter registration, no excuse early voting, and loosen our photo I.D. requirements. There is nothing more fundamental to our democracy than exercising our right to vote and we should not inhibit, stifle, or suppress that right.
The mission of full LGBT+ equality does not stop with marriage equality.  Too many of our friends, family, and neighbors still live with systemic inequality, and even the fear of physical violence. LGBT+ Virginians are not protected from being denied housing and employment because of who they are. I support amending the current Virginia hate crimes legislation to include gender, gender identity, and sexual orientation in the list of protected classes, and support equality for every Virginian. As an adoptive parent, I know how discrimination, which is so hurtful, must never be allowed to keep loving potential parents from the wonderful opportunity to adopt a child. I will fight discrimination on the basis of sexual orientation, gender identity, race, or religion.
It is long past time for Virginia to become the 38th state to ratify the Equal Rights Amendment and finally correct the historical exclusion of women from the Constitution.
Education
Great public schools are the cornerstone of a vibrant, thriving community. During the 2019 General Assembly session, we secured funding in the budget for a 5% pay increase for our hard-working teachers to continue to attract and maintain the best educators in the country for our children. While this was a wonderful step in the right direction, we can still do more to support our teachers and avoid losing talented educators to neighboring states. Fairfax school enrollment, especially along the Richmond Highway corridor, is growing fast and our facilities desperately need to catch up. I will fight for more state funding as well as work with local elected officials to find more funding. I am a strong proponent of expanding access to early childhood education, preschool, and quality childcare. Every dollar spent on education creates greater savings down the line, and makes Virginia stronger.
Environment
Support the Environment through Energy Conservation & Renewables
I support funding of renewable energy grant programs and incentives to assist the development of new energy businesses and technology. Any efforts to reduce greenhouse gas emissions through efficiency, conservation, and education is critical. A clean, safe environment is part of the debt we owe the next generation of Virginians. I will carefully weigh the environmental impact of all legislation before the House of Delegates and support legislation to clean up and beautify our most precious natural reI sources, especially our Chesapeake Bay watershed.
Health Care
One of the greatest issues facing our society today is the mental health crisis. This epidemic is especially pronounced in our schools. As a member of the House Select Committee on School Safety, I saw first hand the critical need for additional mental health services at schools. I was proud to work with my Republican colleagues to enact legislation to ensure counselors are spending a majority of their time on counseling work versus administrative tasks. However, there is still much more work to be done. I support reducing the ratio of counselors to students to the recommended 250:1, increasing the number of social workers and school psychologists, and creating an environment where students feel comfortable coming forward with any issues they are having. These changes are preventative steps that will ensure the wellbeing of our future generations.
All people have a right to decide for themselves what to with their body. This includes women who choose to terminate an unplanned pregnancy. It is a deeply personal decision that should be between a woman and her doctor. I am staunchly pro-choice and believe it is wrong to stigmatize women who have an abortion.
One of my top priorities in the legislature will be to work with other stakeholders to repeal Virginia's restrictive TRAP laws, which infringes upon women's' right to equal access to healthcare, as well as the requirement that women have mandatory ultrasounds and are forced to wait 24 hours for a procedure. This places an undue burden on women who are forced to travel several hours across the Commonwealth to their nearest abortion provider.
Further, I will vote to maintain and increase funding to healthcare providers like Planned Parenthood, which provide critical care to women across Virginia, including mammogram screenings and STI testing.
Immigration
Give Dreamers and Immigrants with New Legal Status In-State Tuition
As the son of an immigrant mother and the grandchild of immigrants on my father's side, I know first hand how important opportunity can be to a family, and that our country is truly a nation of immigrants. I favor providing in-state tuition eligibility and driving privileges for the children granted legal status under the DREAM Act. I support common-sense immigration policies like this that allow law enforcement to focus on keeping families safe, keeping families together, rewarding those who follow the rules, and allowing those who have arrived in Virginia to build a better life to have the same opportunity that was extended to the rest of us.
Safety
Gun violence has shattered too many Virginia families. I know sensible gun violence prevention legislation will help end this epidemic. I am a staunch supporter of enacting a bump stock ban, keeping guns away from domestic abusers, and expanding background checks for those looking to purchase guns. Stopping these tragedies is within our grasp if we have the courage to enact these common sense reforms.
Human trafficking is the business of stealing freedom for profit. Victims of trafficking are deprived of their basic human rights, dehumanized, brutalized, and objectified. Traffickers coerce their victims for labor or sex through force, fraud, and deception. Human trafficking business makes over $100 billion annually, more than Apple, Starbucks, Microsoft, and Nike combined. In 2017, the Human Trafficking Hotline reported 156 human trafficking cases in Virginia, 70% of which were sex trafficking cases. A closer look at this through the Northern Virginia Human Trafficking Initiative reports 526 identified victims, 312 of these victims were recovered from 2013-2016. 94% of these cases were victims of sex trafficking. This past session I was proud to introduce and pass legislation that will create a Sex Trafficking Response Coordinator within the Commonwealth of Virginia. This coordinator will be the crucial first step Virginia needs to align efforts and create a statewide response plan that will save countless lives, many of them just young teenagers.
Veterans
The men and women of our armed services put their lives on the line each and every day to protect our country. When they return from their tour of duty, we need to provide them with all necessary resources to thrive as they adjust to civilian life. I will work to provide veterans with access to high-quality jobs in the 44th district, affordable housing, and the comprehensive healthcare they need to live healthy, successful lives.