Summary
Current Position: State Delegate of District 49 since 2010
Affiliation: Democrat
Twitter
About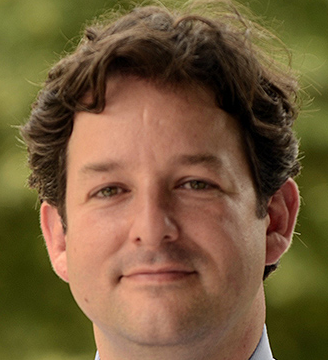 Source: Campaign page
Alfonso Lopez is a lifelong Democrat and activist with over 27 years of Federal and Virginia legislative experience on issues critical to the people of Arlington and Fairfax. He has served as an Obama Administration political appointee, Kaine Administration cabinet-level appointee, and a four-term member of the Virginia House of Delegates representing the people of the 49th District. Alfonso also serves as the Whip of the Virginia House Democratic Caucus. 
Serving the 49th District in Richmond
Alfonso currently represents the 49th District in the Virginia House of Delegates. He successfully championed legislation creating the Virginia Affordable Housing Trust Fund, establishing the Small Business Investment Grant Fund, expanding Medicaid coverage to immigrant mothers and children, and raising the cap on nonresidential solar net metering in Virginia.
Alfonso has been a leader in advocating for the rights of New Americans in Virginia. He worked with Attorney General Mark Herring to expand in-state tuition to kids with Deferred Action for Childhood Arrivals status so that every child has the opportunity to reach their full potential.
Alfonso is also helping lead the fight to protect our environment for future generations and grow Virginia's clean energy industries so that we can build a new Virginia economy. In 2015, he founded the Virginia Environment and Renewable Energy Caucus in the Virginia General Assembly and currently serves as its chair. This bipartisan caucus provides an opportunity for legislators, Administration officials, industry experts, and environmental advocates to work together on environmental legislation and strengthen our economy through sustainable, clean energy investments.
In 2018 Alfonso also fulfilled an ambition – seven years in the making – to create the first Virginia Latino Caucus in the General Assembly's history. The Caucus deals with issues within the Latino, immigrant, and New American communities from in-state tuition to driver's licenses to at-risk student funding. He currently serves as the Caucus Co-Chair.
Alfonso earned the Virginia League of Conservation Voters' Legislative Leadership award in 2015, the Virginia Interfaith Center's Legislator of the Year award in 2014, the Virginia Housing Coalition's Legislative Leadership award in 2013, the Virginia Sierra Club's Energy Freedom award in 2013, and the Virginia Education Association's Rookie of the Year award in 2012. He also maintains a perfect score for his voting record from the Virginia League of Conservation Voters, Equality Virginia, NARAL Pro-Choice Virginia, the Virginia Education Association, and the Virginia A.F.L.-C.I.O.
As a member of the House of Delegates, he serves on the Science and Technology Committee; Militia, Police and Public Safety Committee; Agriculture, Chesapeake, and Natural Resources Committee; the Virginia Commission on Intergovernmental Cooperation; the Virginia Small Business Commission; the Virginia Commission on Employee Retirement Security and Pension Reform; and the Interstate Commission on the Potomac River Basin.
Helped Lead President Obama's Efforts to Create New Jobs
Alfonso served as the Assistant Administrator for Congressional and Legislative Affairs of the U.S. Small Business Administration (SBA). In this position he led SBA efforts to enact legislative proposals in economic development, job creation, lending, contracting and innovation. He helped lead the SBA effort to pass the Small Business Jobs Act which successfully opened up the credit markets for small businesses and entrepreneurs and created $12 billion in tax relief for small business owners. 
Advisor to Governor Tim Kaine
Alfonso served as Governor Kaine's Director of the Virginia Liaison Office in Washington, D.C. where he directed and supervised all Congressional and Federal Relations for the Commonwealth. He also served as the Governor's representative to the National Governors Association, Democratic Governors Association and the Southern Governors Association. Alfonso was the highest ranking Latino in the Kaine Administration. He also served as the Deputy Policy Director on Governor-Elect Kaine's Transition Team.
Democratic Leader
Alfonso currently serves as the Whip of the Virginia House Democratic Caucus. In this role, he works with the Democratic Leader and Caucus Chair to track legislation and coordinate messaging during the General Assembly Session. In 2015, he served as Campaign Chair and Political Director of the Virginia House Democratic Caucus. In this capacity, he led the Caucus's campaign efforts resulting in the pick-up of four new Democratic seats in the House of Delegates.
Before becoming a member of the House of Delegates, Alfonso was twice elected the Deputy Chair of the Arlington County Democratic Committee. He has also served as the President of the Arlington Young Democrats and as an elected Steering Committee Member of the Democratic Party of Virginia. He is a former President of the Democratic Latino Organization of Virginia (DLOV) and former At-Large Member of the Democratic National Committee where he served on the Credentials Committee and as the Southern Regional Vice-Chair of the Hispanic Caucus.
Since 2013, he has regularly served as a surrogate, media spokesman, and speaker for Democratic candidates and campaigns in Virginia. In 2016, he also served as the Whip Captain for Ambassador Clinton's Delegates to the Democratic National Convention in Philadelphia.
Service to the Community
Alfonso has served on numerous Arlington and regional Boards and commissions.  He was a Member of the Arlington Fiscal Affairs Advisory Commission from 2003 to 2006 – where he chaired the Health and Human Resources Committee and was a Member of the Public Safety Committee. He was also the Board Vice Chair of the Shirlington Employment and Education Center and the Board Co-Chair of the Arlington Veterans' Memorial YMCA.  In 2006, he served on the Commonwealth Coalition's, Virginia State Advisory Board.  In this position he worked as a part of a State-wide effort to fight Republican attempts in the General Assembly to pass a Constitutional Amendment banning gay marriage in Virginia.  He is currently a Member of the Sorensen Institute for Political Leadership's State Board.
Arlington, Fairfax Roots and Education
Alfonso's father came to this country at the age of 19 with $260 in his pocket and the dream of a better life. He worked as a bus boy and waiter, learned English and started attending school. He graduated from Northern Virginia Community College in 1975. Then he took one class a semester every year until he graduated from George Mason University – one month before Alfonso graduated from high school. His mother devoted her life as a teacher and guidance counselor in Arlington Public Schools to helping immigrant children continue their education after high school. Instilled with his parents' values of hard work and success, Alfonso graduated from Vassar College and received his law degree from Tulane University Law School. He was chosen as a 2003 Fellow of the Sorensen Institute for Political Leadership at the University of Virginia.
Husband and Dad
Alfonso and his wife, Sarah Zevin, live in Arlington with their sons Aaron and Gabe. They have been active in the Arlington community for many years.
Experience
Work Experience
Partner
Public and government relations/services firm
2019 to present
Education
BA
Vassar College
2019 to 1992
JD
Tulane University Law Schoo
2019 to 1995
Personal
Birth Year: 1970
Place of Birth: Williamsport, PA
Gender: Male
Race(s): Latino
Spouse: Sarah Mitte Zevin
Children: Aaron and Gabriel
Membership & Affiliation: Sorensen Institute for Political Leadership (state board member)
Arlington Fiscal Affairs Advisory Commission (former member and HHR subcommittee chairman)
Virginia Environment and Renewable Energy Caucus (founder and co-chairman)
Arlington Historical Affairs and Landmark Review Board (former member)
Shirlington Employment and Education Center (former board vice chairman)
Arlington Veterans' Memorial YMCA (former board co-chairman)
Commonwealth Coalition (former statewide advisory board member)
Democratic National Committee (at-large member), Hispanic Caucus (Southern Region vice chairman)
Democratic Party of Virginia, State Central Steering Committee
Democratic Latino Organization of Virginia (former president)
2012 Democratic National Convention (Virginia delegate)
Virginia Latino Caucus (founder and co-chairman)
Boy Scouts of America, Eagle Scout (1988)
Arlington Young Democrat of the Year (2003, 2004)
Virginia Young Democrat of the Year (2004)
Virginia Bicycling Federation, Bicycling Friendly Award (2012)
Virginia League of Conservation Voters, Legislative Hero (2012, 2013, 2014, 2015), Legislative Leadership Award (2015)
Virginia Education Association, Rookie of the Year (2012), Solid as a Rock Award (2013, 2014, 2015)
Virginia Housing Coalition, Legislative Leadership (2013)
Virginia Interfaith Center for Public Policy, Legislator of the Year (2013)
Sierra Club, Energy Freedom Award (2013), Leadership Award (2015)
Potomac and Chesapeake Association for College Admission Counseling, Outstanding Legislator (2013)
Warren G. Stambaugh Outstanding Democrat of the Year (2013)
Virginia Young Democrats, Young Democrat for Life Award (2015)
Contact
Legislative Assistant: Kevin Saucedo-Broach
Administrative Assistant During Session: Lynn Yarbrough
Email:
Offices
Capitol Office
Pocahontas Building
900 E. Main St,
Richmond, Virginia 23219
Phone: (804) 698-1049
District Office
P.O. Box 40366
Arlington, VA 22204
Phone: (571) 336-2147
Web
Government Page, Campaign Site, Twitter, Facebook, YouTube, Flickr
Politics
Source: Campaign
2019 Legislative Agenda
Members of the House of Delegates are limited to the introduction of a maximum of 15 bills during the 2019 legislative session. Below, you will find the list of bills introduced by Alfonso this year, grouped by issue area. Please click on the name of the bill for more information about individual pieces of legislation.
Education
HB 2388: Virginia DREAM Act—Tuition Equity for Undocumented Students
Over 1,000 students (including many in the 49th District) currently enrolled in Virginia colleges and universities are under threat of losing the Deferred Action for Childhood Arrivals (DACA) program, and with it, their hopes of being able to afford tuition at Virginia's state colleges and universities. This bill will grant access to in-state tuition at Virginia colleges and universities to undocumented students. It would also cover Virginia residents seeking asylum in the United States and their children. These children know no other home but Virginia. We have invested in their education from kindergarten through twelfth grade. This legislation will allow us to fulfill our investment so that these students can stay in the Commonwealth and help build a new Virginia economy. I have been working on this legislation since my first year in the House of Delegates and will keep fighting until it is the law of the Commonwealth!
Environment
HB 2391: Solid Waste Greenhouse Gas Reduction Act
Tens of thousands of tons of municipal solid waste are dumped into Virginia's landfills each year, which then leech almost a million tons of methane—a greenhouse gas—into the Earth's atmosphere. This bill would seek to address that problem by charging a fee for each ton of out-of-state waste dumped into Virginia landfills, the proceeds of which would then be deposited into a special account dedicated to addressing the effects of climate change in Virginia.
HB 2395: Creating a Hazardous Waste Site Inventory
Virginia currently does not have a one-stop list of all the sites in the Commonwealth that pose a hazard to human health or the environment from toxic substances. The public has a right to know if one of these sites is in their community and poses a hazard to public health. This bill simply consolidates existing lists of hazardous waste sites maintained by the state and federal government and puts that information in a format that the public can easily access. It also provides a mechanism for DEQ to add new sites as it becomes aware of them.
Affordable Housing
HB 2389: Securing a Dedicated Source of Funding for the Affordable Housing Trust Fund
This legislation implements the recommendations of the Virginia Housing Commission that the General Assembly dedicate 20% of the recordation tax collection each year over $325 million to the Housing Trust Fund. We must create a dedicated source of revenue for our Housing Trust Fund if we want to make a substantive investment in affordable housing throughout Virginia. I believe that housing infrastructure and affordable housing should be a State concern on par with education, transportation, environmental protection, economic development, and the social safety net.
Gun Violence Prevention 
HB 2399: Closing the Background Check Loophole
When a background check is requested by a licensed dealer in Virginia, the State Police have until the next business day to complete the check or the gun can be legally sold. In compliance with expert guidance from the FBI, my bill closes that loophole and gives State Police five business days to conduct the background check so that we can ensure an individual who would otherwise fail the check does not walk away with a gun.
Supporting Small Businesses & Growing Our Economy
HB 2398: Small Business Definition Reform
Since I was first elected to the Virginia House of Delegates, I've been working to improve Virginia's definition of small business in the Small, Women, and Minority-owned (SWaM) public procurement program. Under the current definition, a business in Virginia is considered "small" if it has fewer than 250 employees or less than $10 million in annual revenue. This overly broad, one-size-fits-all standard makes it difficult for truly small, women, and minority-owned businesses to compete with large companies that still qualify under the definition. My legislation moves Virginia closer to a more realistic—and more fair—SWaM procurement process.
Strengthening the Social Safety Net
HB 2397: Temporary Assistance for Needy Families (TANF) Opt-In to Improve Services
This bill allows Virginians who have previously been convicted of a drug-related felony to still obtain the TANF benefits they need to make ends meet and build a better life for themselves and their families.
Increasing Public Safety
HB 2394: Protecting Children and Firefighters from Dangerous Chemical Flame Retardants
Flame retardants in upholstered furniture and children's products are not needed, ineffective, and no longer required by state regulators. Despite not being required in Virginia, manufacturers nationwide have added them to upholstered furniture and a variety of baby products to comply with a 1975 California flammability standard. In 2013, California changed its requirements, but this legislation would ensure that products sold in Virginia are free of the worst of these chemicals to protect the health of both firefighters and children. Flame-retardants added to polyurethane foam products have been shown to be ineffective in fire protection. They generate excessive smoke and toxic chemical byproducts that expose firefighters to a toxic soup, including cancer-causing chemicals.
Criminal Justice Reform
HB 2488: Ending the Suspension of Driver's Licenses for Those Unable to Pay Court Fines or Fees
After working on this issue for a couple years, I am proud to be carrying the Governor's bill to end the suspension of driver's licenses due to the inability of someone to pay a court fine or fee. In Virginia, there are 647,517 individuals with suspended licenses only for non-payment of court fines and costs. Many Virginia residents rely upon their driver's licenses to get to work and complete other necessary daily tasks. When a person's driver's license is suspended, they may face a difficult dilemma: obey the suspension and potentially lose their ability to provide for their families, or drive anyway and face further punishment, and even imprisonment, for driving while suspended. As Governor Northam said, we should not be putting families in this situation and we should be punishing folks for being poor.
Protecting Vulnerable Virginians
HB 2392: Repealing Laws that Require the Reporting of Undocumented Immigrants to the Federal Government
This legislation would repeal several sections of the Virginia Code that mandate the reporting of undocumented immigrants to federal authorities by various law enforcement officials and county clerks. It would also prohibit the police from reporting the immigration status of any crime victims or witnesses. This is necessary in order to encourage bona fide victims and cooperating witnesses of crimes to come forward, report crimes, and assist in prosecutions without fearing that their immigration status will be questioned. It strikes the right balance between giving police the latitude they need to effectively investigate violations of state and local law and giving immigrant victims and witnesses the limits and reassurances they need to feel safe about contacting the authorities. This will improve improve overall public safety across the Commonwealth.
HB 2393: Banning Child Labor on Tobacco Farms
Between May and October 2013, Human Rights Watch interviewed 141 children, some as young as seven, who worked on US tobacco farms in 2012 or 2013. The children worked in four states—North Carolina, Kentucky, Tennessee, and Virginia—where nearly 90 percent of tobacco grown in the US is cultivated. Young children should not be working in direct contact with tobacco. They are especially vulnerable to nicotine poisoning due to their size and stage of development. Indeed, a recent report from the Surgeon General suggests that nicotine exposure during adolescence may have lasting negative consequences for children. In order to protect kids from the hazards of tobacco farming, this legislation prohibits the employment of a child under the age of 18 to work with tobacco plants or dried tobacco leaves unless he or she is employed by a parent or guardian that owns their own farm/business.
HB 2396: Requiring Notification after Breach of Passport & Military ID Information
In Virginia, there is currently no provision that mandates immediate notification to people whose passport numbers or military ID numbers are stolen in a security breach. This bill would fix that hole in the Virginia Code.
HB 2610: Repealing the Reporting of Immigration Status by Colleges & Universities
This bill would repeal sections of the Virginia Code mandating that institutions of higher education report the immigration status of their students in certain cases.
HB 2802: Creating a Civil Rights Division within the Office of the Attorney General
I have been working with the Attorney General and his office to create a Civil Rights Division with the authority to investigate civil rights abuses across the Commonwealth.
Making It Easier to Vote
HB 2390: Automatic Voter Registration
This bill would provide for the automatic voter registration of Virginia citizens through the Department of Motor Vehicles—along with an opt-out for those who choose not to register. This bill will encourage more participation in our elections and ensure the protection of voting rights for all Virginians!
Recent Elections
2019
| | | |
| --- | --- | --- |
| Alfonso Lopez (D) | 13,594 | 83.43% |
| Terrence Wayne Modglin (G) | 2,559 | 15.71% |
| Write In (Write-in) | 140 | 0.86% |
| TOTAL | 16,293 | |
2017
| | | |
| --- | --- | --- |
| Alfonso Lopez (D) | 19,308 | 81.3% |
| Adam Roosevelt (R) | 4,391 | 18.5% |
| Write In (Write-in) | 51 | 0.2% |
| TOTAL | 23,750 | |
2015
| | | |
| --- | --- | --- |
| Alfonso Lopez (D) | 7,904 | 95.6% |
| Write In (Write-in) | 363 | 4.4% |
| TOTAL | 8,267 | |
2013
| | | |
| --- | --- | --- |
| Alfonso Lopez (D) | 13,087 | 78.0% |
| Terrence Wayne Modglin (G) | 3,505 | 20.9% |
| Write In (Write-in) | 191 | 1.1% |
| TOTAL | 16,783 | |
Source: Virginia Legislative Information System
Finances
LOPEZ, ALFONSO H has run in 4 races for public office, winning 4 of them. The candidate has raised a total of $475,159.
Source: Follow the Money
Committees
Delegation
Minority Whip (2016-)
Committees
Militia, Police and Public Safety
Science and Technology
Agriculture Chesapeake and Natural Resources
Subcommittees
Agriculture Chesapeake and Natural Resources – Subcommittee #3
Appointments
Chesapeake Subcommittee
Employee Retirement Security and Pension Reform, Commission on
House Agriculture Chesapeake and Natural Resources
House Militia Police and Public Safety
House Science & Technology
Intergovernmental Cooperation, Virginia Commission on
Potomac River Basin Commission
Small Business Commission
Voting Record
See: Vote Smart
New Legislation
Source: Ballotpedia
Issues
Civil Rights
Social and Economic Justice
Delivering on Diversity, Tolerance and Solidarity
"My father is an immigrant from Venezuela and my mother was a teacher and counselor for over 30 years; they taught me the importance of social justice, continuing education, and ensuring that everyone has a path to achieve the American Dream. The Virginia I know and love has been a welcoming place for people from all walks of life and from all parts of the world and I believe that, working together, we can build a Commonwealth that builds everyone up and leaves no one behind."
In the General Assembly, Alfonso successfully:
Passed legislation creating the Virginia Affordable Housing Trust Fund, which has already invested over $1.4 million on affordable housing projects in the 49th district.
Fought to pass legislation strengthening protections for tenants against retaliatory evictions and from bearing the costs of mitigating pest infestations when the cause of the infestation was undetermined.
Worked with the labor community to remove language added to the State Budget prohibiting the use of Project Labor Agreements on interstate transportation projects.
Organized legislators in Northern Virginia to successfully push the Metropolitan Washington Airports Authority (MWAA) to increase the minimum wage for contract employees at our local airports.
Worked with Attorney General Mark Herring to expand access to in-state tuition for DREAMer students in Virginia.
Negotiated across party lines to pass legislation cracking down on Notario Fraud in Virginia.
Worked with Governor McAuliffe to restore the right to vote for convicted felons who served their time and paid their debt to society.
Led the fight to save funding for Child Advocacy Centers, which address the needs of child abuse victims across Virginia.
As Delegate, Alfonso will support legislation that will:
Expand employment and housing protections for members of the LGBTQ communities.
Codify employment non-discrimination and allow local governments to have non-discrimination policies for their employees.
Implement In-State Tuition benefits for children who graduate from a Virginia high school, are accepted by an institution of higher education in Virginia, whose parents can prove they pay taxes and that they are  in the process of becoming naturalized.
Implement comprehensive immigration reform policies in Virginia.
Defend the civil rights of all Virginians.
Defend a woman's right to choose.
Education
Top-Notch Schools for Every Child
"Every child deserves an outstanding education that prepares them for the challenges and opportunities of the 21st century. To continue to create jobs and remain competitive in the global economy, we must provide the funding necessary to keep our public education system among the best in the nation."
In the General Assembly, Alfonso successfully:
Fought for teacher pay raises, including a 5% raise passed in the 2019 session.
Worked to defeat legislation allowing the State Board of Education to impose charter schools on any school district in the Commonwealth.
Led the fight against legislation that would have created a backdoor for mandatory censorship of educational materials, regardless of the context in which the material was being taught.
As Delegate, Alfonso will support legislation that will:
Increase participation in Pre-K programs. Science tells us that 90% of a child's brain development occurs before age five. We must expand voluntary Pre-K programs for more four-year-olds.
Provide funds to reduce class sizes and meet Virginia's Standards of Learning.
Create programs to help special needs, non-English-speaking and gifted students.
Expand opportunities for Northern Virginians in the state colleges and universities.
Increase funding, access and support for Virginia's vibrant community college system.
Ensure that teachers are paid a quality, professional wage—not just in Northern Virginia—but all over the Commonwealth.
Environment
Green Energy, Green Jobs, and Safe Communities
"As someone who has spent years in the trenches of environment and energy public policy, I understand the impact that the environment has on human health. As a father, I also understand the peace of mind that all parents want: to know that their children and families are safe from environmental toxins. That's why I'm determined to continue fighting for safer communities, coastal protection, energy efficiency, conservation, clean water, and remediation of toxic sites."
In the General Assembly, Alfonso successfully:
Founded and serves as the co-chair of the Virginia Environment and Renewable Energy Caucus in the General Assembly.
Passed a bill extending the Virginia Green Jobs Tax Credit, which encourages the growth of renewable energy industries across Virginia.
Made it easier to build more environmentally friendly vehicles in Virginia, reducing our dependence on fossil fuels.
Closed loopholes in our statewide renewable energy goals to encourage investment in new renewable energy in Virginia.
Expanded the limit on non-residential solar net-metering projects in Virginia to incentive more solar projects throughout the Commonwealth.
Introduced and helped pass legislation to strengthen the building codes for Virginia's public buildings so they are more energy efficient and environmentally friendly.
Worked with VDOT to replace trees lost on current and future VDOT projects in our District.
Fought to increase funding for the Storm Water Local Assistance Fund and the Agricultural Best Management Practices program to reduce polluted run-off into the Chesapeake Bay.
Passed a resolution recognizing the last Saturday in September as Public Lands Day in Virginia to celebrate this important natural resource.
As Delegate, Alfonso will support legislation that will:
Create a mandatory renewable portfolio standard (RPS) of at least 35% by 2025.
Provide incentives for the use and implementation of advanced electrical metering infrastructure and grid modernization technologies.
Implement the recommendations of the Governor's Commission on Climate Change, to reduce greenhouse gas emissions. It is also important that Virginia join the Regional Greenhouse Gas Initiative (

RGGI

). Our Commonwealth is ground zero for sea level rise. Virginia is experiencing a climate crisis, with consistent flooding in every corner of the state—especially along the coast. 

RGGI

 would help Virginia by funding flooding solutions and improving economic development in every corner of the Commonwealth.
Establish energy efficiency efforts standards in Virginia under which investor-owned electric utilities would be required to reduce electricity use by at least 25% of 2006 consumption levels by 2025.
Mandate that all new State, Local, university, or school system buildings (larger than 5,000 square feet) be built to LEED silver or equivalent Green Globes standards.  Virginia should lead by example and show businesses that we can meet large portions of our energy needs through measures like tougher building codes and energy efficient appliances, lighting, and heating.
Mandate any entity (private or government) that is required to report emissions under an existing air pollution control permit to also report greenhouse gas emissions.
Expand eligibility for the current solar tax credit to a broader range of alternative energy companies.
Work to restrict construction of new coal-fired powered plants in Virginia and encourage greener energy sources.
Expand the use of public transit and alternate modes of transportation.
Create incentives to use more of Virginia's resources such as offshore wind and solar.
Establish an income tax credit for individuals and corporations installing solar photovoltaic and thermal (hot water and hot air) systems and small wind systems.
Further expand the existing incentive grant available to solar photovoltaic manufacturers to cover manufacturing of other low and no-carbon energy sources. This will include other renewable energy sources and support formation of new green jobs in Virginia.
Exempt solar, hydrokinetic, thermal systems, and wind systems from payment of sales taxes.
Revamp the green jobs/angel investor tax credit to target it toward energy business, technology, and R&D investments.
Health Care
Accessible and Affordable Options for All Virginians
"Many families across our community struggle to afford even the most basic healthcare coverage. I'm committed to fighting for a system that provides affordable coverage to every Virginian, because no one should have to choose between buying food or paying doctor's bills."
In the General Assembly, Alfonso successfully:
Fought for the expansion of Medicaid to over 300,000 new Virginians—including 5,600 residents of the 49th district.
Passed legislation to grant Medicaid coverage to immigrant mothers and children.
Worked across the aisle to preserve funding for critically important free health clinics across the Commonwealth, including the Arlington Free Clinic.
Defeated Republican legislation that would limit women's reproductive choice.
As Delegate, Alfonso will support legislation that will: 
Protect a woman's right to make her own healthcare decisions.
Expand healthcare access and affordability to low income Virginians and immigrants.