Summary
District Description: Counties of Accomack and Northampton; Cities of Norfolk (part) and Virginia Beach (part)
Current Officeholder:  Rob Bloxom since 2014 (R)
According to Ned Oliver of Virginia Mercury:
"Statewide Democrats have won here, but just barely. Nonetheless, Democrats are particularly enthusiastic about Hernandez, an attorney with the National Employment Law Center who has far outraised Bloxom. But Republicans say money isn't everything and note that the 53 percent of the vote Northam captured here in 2017 isn't necessarily all that impressive when you consider it's the governor's home turf."
VA House District 100
Robert Bloxom
Current Position: State Delegate for VA House District 100 since 2014
Former: Eastern Shore Soil and Water Conservation District (former Director)
Affiliation: Republican
Candidate: 2019 State Delegate VA House District 100
For more information, see Robert Bloxom's post.

Robert Spurgeon Bloxom Jr. (born February 12, 1963) is an American politician from the Commonwealth of Virginia. He is a member of the Virginia House of Delegates from the 100th district, succeeding Lynwood Lewis. Bloxom is a member of the Republican Party.
Bloxom's father, Robert Bloxom Sr., served in the House of Delegates before becoming Secretary of Agriculture and Forestry.
Philip Hernandez
Current Position: Attorney, National Employment Law Project
Affiliation: Democratz
Candidate: 2019 State Delegate VA House District 100
For more information, see Philip Hernandez's post.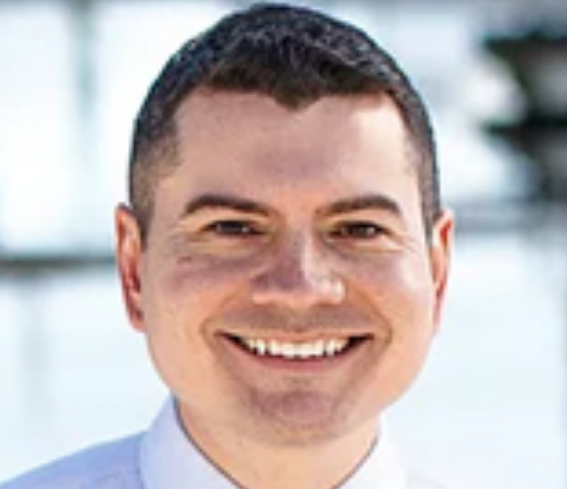 Born and raised in Hampton Roads, Phil went to public schools and received a Gates Millennium Scholarship, enabling him to attend William & Mary. He studied abroad at Oxford University, becoming the first in his family to graduate from college.
Phil met his wife, Sara, at William & Mary; they married in 2015. Sara works to increase access to quality, affordable health care, with a special focus on preventive care.
Determined to use his education to serve others and help solve social problems, Phil worked as a Senior Policy Analyst in President Obama's White House Domestic Policy Council. He partnered with leaders across the country to promote clean energy, fight for clean air and water, as well as help coordinate the response to the worst oil spill in American history.
While in law school, Phil took time to represent low-income families facing eviction. He also developed legislation aimed at preventing unwarranted homelessness, then shepherding that bill—AB 2819—through the legislature. A year later, it was signed into law and is now protecting tens of thousands of families each year.
More recently, Phil worked as an attorney with a nonprofit organization, advocating for the rights of working people. Now having stepped up to serve the Eastern Shore and Norfolk in Virginia's 100th District, Phil is listening to people from all walks of life and differing party affiliations— from employees to owners, to people who have been through the criminal justice system, to concerned parents who want the best future for their children—all in the name of creating more and better economic opportunity for everyone.
Issues
Civil Rights
Philip Hernandez
Believing that every single person in our diverse community matters, I'll support the Equal Rights Amendment and policies that build a more inclusive future, including in the areas of housing, employment, and voting rights.
Economy
Philip Hernandez
Understanding that too many people in our community work full-time, yet do not have economic security, I'll fight for policies that lift up working class people and make investments in an economy of the future, from broadband to apprenticeship programs that offer pathways into good-paying careers.
Education
Philip Hernandez
Recognizing that investments in education are critical to our future, I'll work to justly compensate our teachers and ensure they have the support they need to succeed in the classroom. I'll also work to ease the burden of student loans and protect borrowers from abusive lending practices.
Environment
Philip Hernandez
Knowing that the environment, the economy, and our quality of life are intertwined in Coastal Virginia, I'll champion policies that reduce harmful pollution in our air and water, improve coastal resilience, and create new jobs and industries in clean energy technology. Virginia, just like the U.S. Military, should have ambitious renewable energy and energy efficiency goals.
Health Care
Philip Hernandez
Given that access to quality, affordable health care is a major component of economic security for families, I'll protect Medicaid expansion while working to expand tele-health services and recruit more doctors in underserved areas.