Summary
Current Position: State Delegate of District 6 since 2014
Affiliation: Republican
I can think of no other governmental function that so positively affects a community and its people than the location or relocation of a new industry within its borders, bringing with it job opportunities and economic prospects that promote the public welfare and create a better way of life for the residents.  Our government must make this the No. 1 priority for the citizens of the 6th District.  We can do better.
Twitter
About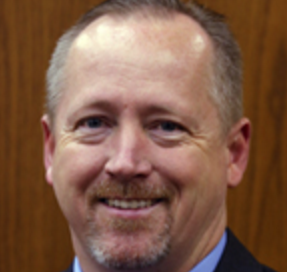 Source: Campaign page
I was born in Saltville in 1966, the youngest of three children to working class parents. My father was a machinist by trade and my mother worked as a retail clerk. They were both children of the Great Depression with little formal education. They believed in the value of hard work and instilled in me the importance of family and community. Times were tough everywhere when I was kid. Stagflation and gas shortages. Layoffs and plant closures following the passage of NAFTA. We didn't have many luxuries. But my parents impressed on me the value of perseverance. That ability to persevere carried me through many long, tough struggles in my personal life, such as the loss of my father when I was a teenager to having the will to work all night long in a local factory just to be able to afford to finish college and law school during the daytime.
That same perseverance instilled in me by my parents helped me struggle for years to attract industry and jobs to Saltville while serving as Mayor. In talking with many of the people in the 6th District, I have discovered that they, like me, faced many of these same struggles. But we can make a change. We can attract industry to the 6th District and we can provide good paying jobs and opportunity for our people. We can do so through ingenuity and, most of all, perseverance. However, we can't do it without changing the status quo. In Virginia, the rules of the economic development game favor the more affluent and politically influential areas of the state. So, if we continue to play by their rules, we are destined to perish. I understand how to manipulate this system to bring jobs to our district. I managed to do it from Saltville, a town of 2,300 people.
I can think of no other governmental function that so positively affects a community and its people than the location or relocation of a new industry within its borders, bringing with it job opportunities and economic prospects that promote the public welfare and create a better way of life for the residents. Our government must make this the No. 1 priority for the citizens of the 6th District. We can do better.
It's an honor to represent you in Richmond as your Delegate from the 6th District. If I can ever be of service, please don't hesitate to contact my office.
Biography – A Lifetime of Service
Elective Office
Member, Virginia House of Delegates (Sixth District) 2014-Present
Mayor, Town of Saltville 2004- 2010
Councilman, Town of Saltville 1998 – 2004
Career
Campbell Law Firm – Engaged in private practice of law since 2000.
Current and former representative clients:
County of Smyth
Town of Saltville
Town of Chilhowie
Branch Banking & Trust
Smyth County Department of Social Services
Pro-Erectors, Inc.
Smyth Paint & Decorating, Inc.
Smyth County Eye Associates, Inc.
Southeast Educational Associates, Inc.
Lowery Investments, LLC
Marion Pediatric Associates, P.C.
REL, Inc.
Riverfront Cafe, Inc.
Reynolds Holding Group, LLC
DeBusk Farms, LLC
Military Service
United States Army Reserve 1993-2001
Civic Involvement
Saltville Industrial Development Authority
Allison Gap Ruritan Club
Smyth County Tourism Association
Mount Rogers Planning District Commission
Youth Football, Basketball & Baseball Coach
Education
R.B. Worthy High School, 1984
Emory & Henry College, 1992, B.A. – Mass Communication/Political Science
Appalachian School of Law, J.D.
Personal
Married to Carie Hammond Campbell
Children: Chelsea, Cassidy, Jake, & Chloe
Lifetime resident of Smyth County
Experience
Work Experience
Attorney
USA (Reserves)
1993 to 2001
Education
JD
Appalachian School of Law
2000
BA
Emory & Henry College
1992
Personal
Birth Year:

 1966

Place of Birth:

 Smyth County, VA

Gender:

 Male

Race(s):

 Caucasian

Religion:

 Protestant

Spouse:

 Carie Michelle Hammond

Children:

 Chelsea, Cassidy, Jake, and Chloe
Membership & Affiliation
Main Street Christian Church
Allison Gap Ruritan
Saltville Historical Foundation
Smyth County Tourism Association
Mount Rogers Planning District Commission
Contact
Legislative Assistant: Jed Arnold
Administrative Assistant During Session: Judy Miles
Email:
Offices
Capitol Office
Pocahontas Building
900 E. Main St,
Richmond, Virginia 23219
Phone: (804) 698-1006
District Office
P.O. Box 986
Marion, VA 24354
Phone: (276) 227-0247
Web
Government Page, Campaign Site, Twitter, Facebook
Politics
Recent Elections
2019
| | | |
| --- | --- | --- |
| Jeffrey Campbell (R) | 16,879 | 76.86% |
| James R. "Jim" Barker (D) | 5,050 | 23.00% |
| Write In (Write-in) | 32 | 0.15% |
| TOTAL | 21,961 | |
2017
| | | |
| --- | --- | --- |
| Jeffrey Campbell (R) | 16,795 | 81.3% |
| Kenneth David Browning () | 3,695 | 17.9% |
| Write In (Write-in) | 167 | 0.8% |
| TOTAL | 20,657 | |
Source: Virginia Legislative Information System
Finances
CAMPBELL, JEFFREY L has run in 3 races for public office, winning 3 of them. The candidate has raised a total of $681,956
Source: Follow the Money
Committees
Committees
Courts of Justice
Science and Technology
Counties Cities and Towns
Militia, Police and Public Safety
Subcommittees
Counties Cities and Towns – Subcommittee #1
Courts of Justice – Subcommittee #2
Courts of Justice – Subcommittee #4
Militia, Police and Public Safety – Subcommittee #1
Appointments
Appalachian Region Interstate Compact Commission
District Courts, Committee on
House Counties Cities and Towns
House Courts of Justice
House Militia Police and Public Safety
House Science & Technology
Southwest Virginia Public Education Consortium Governing Board
Western Virginia Public Education Consortium
Voting Record
See: Vote Smart
New Legislation
Source: Virginia Legislative Information System
Issues
Civil Rights
The 2nd Amendment
The Second Amendment provides for the civil right of citizens to purchase and own firearms. I believe that it is a fundamental civil right on par with freedoms of speech, religion and press. The basic human right to defend one's self and their family must be protected by and free from interference from the government. Accordingly, I view laws abridging the right of a citizen to own and possess a firearm with the greatest of scrutiny.
As a lifelong resident of this district, I understand the heritage in the outdoor sports that we all enjoy. Hunting, fishing and trapping are a way of life for many of us. The right to hunt is now protected constitutionally in Virginia, which I fully supported. However, we all must be vigilant to the defense of our right to own and possess firearms by realizing that the fact of the very need for such a constitutional amendment stands for the proposition that there are forces at work who would love nothing better than to disarm all of us. We must further understand, just as the drafters of the Constitution did, that all of the civil rights afforded to us are only as safe as our ability to defend the integrity of such an over-reaching, tyrannical government.  It is imperative that the General Assembly be on guard and take necessary action to protect against these federal transgressions. As your Delegate, I have supported all the rights afforded to us by the Second Amendment and oppose any and all legislation that attempts to infringe upon these rights.
Economy
Economic Development
Economic Development in the 6th District is my number one priority. Carroll, Smyth and Wythe counties have suffered from the effects of NAFTA with plant closures in the woodworking and textile industries. Redevelopment efforts have been slow in most places as a result of a lack of discretionary money available to the localities. As a result our county governments have been forced to rely on the referrals we get from the economic development authorities in Richmond. Historically, the more promising prospects have been directed to the more affluent and politically influential areas of the Commonwealth. The lack of local money available to market and recruit directly to the industrial sector has tilted the scales in favor of the urban regions of the Commonwealth. I have proposed, and will continue to advocate for legislation, that would appropriate more discretionary money for localities to hire industrial recruiters and economic development professionals to level the playing field with other areas of the Commonwealth.
Additionally, the 6th District needs more money from the Commonwealth for training our workforce in the skill sets necessary to attract high paying, high tech jobs in the 21st Century.
Lastly, our economic development efforts must contain a focal aspect in agribusiness. We are blessed with some of the most rich and fertile farms anywhere in the Commonwealth. Our farmers need more diversity in their marketplaces to become profitable once again. I support legislation that will promote the efforts of our local farmers and discourage unnecessary over regulation that stifles growth both within the 6th District and abroad. Agribusiness ranks number one in Virginia's economy in terms of gross domestic product. We need to capture as much of this opportunity as we can and we are naturally positioned to do so.
When I was first elected to council in Saltville in 1998, our town suffered from massive unemployment and economic decline. We had five empty industrial buildings. I made a promise to fill those buildings when I asked for the people's vote of confidence in electing me. I am proud to say that when I left office twelve years later that all of those buildings were filled and we had created hundreds of jobs for our locality. I make that same solemn promise to the citizens of the 6th District. I will work tirelessly and endlessly to bring good paying jobs and tax base to our region and I will not quit until every citizen of the 6th District who wants a job can have one.
Education
A lot of people seeking office say that they support public education.  Unfortunately, few actually offer specific detail to their ideology or offer insight into how they would make positive contributions to the system if elected.  In my opinion, our public school system has suffered from a lack of commitment and trust by the legislature in the professionals that have chosen the very noble profession of teaching.
There have been too many "reform efforts" launched out of political motivation and justified through a misrepresentation of the lack of quality of the public school system through a use of subjective test scores.  We need to remove the politics from the equation and re-evaluate the continued implementation of the Standards of Learning testing that has become certainly the primary, if not the sole, focus of the academic year for all public schools in Virginia.  The enormous pressure to meet these demands has led to a diminution in the quality of the educational experience for the children.  Teachers no longer have enough classroom time to give attention to the children that need it most.  The demands to cover the testing objectives have destroyed the flexibility for educators to teach children the process of how to learn.
The educational process is about far more than a child successfully processing enough material into his or her short term memory to pass a multiple choice test.  The pressures to meet these arbitrary performance standards have led to our children not mastering the tools of "how to learn."  There is no time to expose the child sufficiently to the concepts of analytical, deductive and inductive reasoning and abstract thought.  These are the skills that provide the foundation for the next generation of inventors and entrepreneurs.  And we, as a society, are throwing these away by requiring our educational system to prove its competence through an annual test.  This is not only illogical; it is destructive to the future of our children.
The General Assembly talks about "outcome based" education and support the continued mandate of the Standards of Learning while ignoring the very compelling fact that nearly fifteen years after the implementation of the test our children are suffering from lower college entrance exam scores and a greater need for college remediation than they were when the test was first implemented.  If this is truly a system of outcome based education, then the outcome is clear.  I have introduced, and will continue to support, legislation that leads to reform for the Standards of Learning in Virginia.
The education of our children is the key to the ongoing development of our localities.  Our children's futures depend on it and, in my opinion, should receive the General Assembly's premium commitment to its success.
Safety
Public safety should always be near the top of the list in any responsible candidate or elected official's platform.  We have a right and the government has a duty to ensure that we are safe and secure in our homes, in our schools and while in the general public.
As a practicing attorney since 2000, I know firsthand the measure of the crime rate in the 6th District.  Very few criminal cases cross the dockets that do not involve drugs as a factor.  The Commonwealth, and indeed, the entire nation spends billions of dollars annually to detect and deter illegal drugs through our criminal justice system.  I am here to tell you that, in my humble experience, it isn't working.  More and more younger people are being exposed, becoming addicted to and falling prey to illegal drugs than ever before.  Despite our best efforts to prosecute and imprison those persons responsible, the drug abuse rates continue to escalate.  Catching those responsible for the supply is a crucial part of the balanced equation.  However, we must do more to curb the demand which, in my opinion, will be more effective in reducing the affect of illegal drugs in our community.
More public money needs to be invested in drug abuse education, counseling and treatment.  We need to explore the possibility that there are many social factors that lead an individual to migrate toward the use of illegal drugs.  If  we are to be successful in winning this war, we must do more to take the profitability out of the equation for drug dealers.  That begins with curbing the demand.
Where will we find this money?  Through a more balanced and judicious use of the public's resources in the use of incarceration as a punishment.  We spend at least $24,667 a year to incarcerate an individual in a Virginia correctional facility.  Many of these individuals pose no threat to society at all.  Incarceration should be reserved for those individuals that create a threat to public safety.
I further support the institution of armed police officers into every school in the Commonwealth.  The tragedy that has befallen places such as Sandy Hook and Columbine should never happen here at home and I believe the best way to ensure this is by providing a well-trained, well-armed security officer as a first line of defense.  I cannot count the numbers of children that have expressed credible fear to me in regard to having to return to school after the Sandy Hook incident.  Our children and teachers deserve a safe school and I would support, wholeheartedly, the efforts to provide such.