Summary
Current Position: State Senator of District 17 since 2012
Affiliation: Republican
"By listening and asking questions, Bryce has been able to lead by always focusing on our priorities and doing what's right."
"Bryce knows the best ideas – and most effective ways of creating change – come from local leaders and people all across the Commonwealth, not from the political insiders in
News
The Virginia Senate is advancing a resolution to censure a GOP lawmaker for "fomenting insurrection against the United States," saying she helped incite the storming of the U.S. Capitol earlier this month.
Republicans distanced themselves from Chase, but voted against the resolution on the grounds that it was an infringement of Chase's free speech rights.
"This country has dramatically shifted from the belief of freedom of speech to a culture of freedom from speech," said Sen. Bryce Reeves.
Twitter
About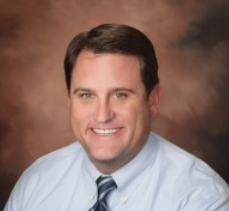 Source: Campaign page
Bryce Reeves is a graduate of Texas A&M University where he was recognized for his academic achievement with the coveted Distinguished Military Graduate designation. Upon graduation, Bryce was commissioned a Second Lieutenant in the United States Army and served as an Airborne Ranger in the Infantry.
After serving in the U.S. Army, Reeves worked as a police officer and was promoted to Vice-Narcotics Detective for Prince William County in Virginia. For the past 16 years, Reeves has run a couple small businesses with his wife, Anne Reeves.
Reeves served as a grassroots leader and Chairman of the Spotsylvania County Republican Committee, and in November 2011 he defeated a 28-year incumbent Democrat to win the 17th District Senate seat. With his narrow win of 86 votes on election night, Reeves changed the balance of power in the Virginia Senate for the second time since Reconstruction. He was re-elected in November 2015 with nearly 63 percent of the vote.
Reeves currently serves as Chairman of the Senate Standing Committee on Rehabilitation and Social Services, overseeing social service, corrections, and alcohol beverage distribution and regulatory matters. He additionally serves on the Courts of Justice, General Laws, Privileges and Elections, Rules, and Joint Rules Committees. In addition to his committee assignments, he was chosen to serve as the Co-Chair of the General Assembly's Military and Veteran's Caucus. He is currently the Senate representative on the Virginia Military Advisory Council to the Governor (VMAC), the reconstituted Commission on Military Installations and Defense Activities (COMIDA), and in 2016 was appointed to the Secure Commonwealth Panel. Bryce is a member of the Board of Veterans Services and the WWI and WWII Commemoration Commission and Advisory Council. He serves on the Rappahannock River Basin Commission, the Small Business Commission, and the Joint Subcommittee to Evaluate Tax Preferences. He also serves on the Advisory Committee on Juvenile Justice and is a member of the Offender Population Forecast Policy Committee. Additionally, he is also on the advisory board of GOPAC and previously served as Co-Chair of GOPAC's 2013 Emerging Leaders Summit.
During his time in the General Assembly, the Virginia Chamber of Commerce has recognized Bryce annually for his pro-business stances. The American Conservative Union Foundation has also recognized Bryce with their Conservative Leader award many times and their Conservative Achievement award.
He has received awards from the Military Officers Association of America and Department of Defense for his work on military and veterans issues. He's also received the Senator of the Year Award from the American Council of Engineering Companies of Virginia.
In 2016, the National Rifle Association presented Reeves with the Defender of Freedom Award for his work to restore and expand reciprocity rights in Virginia. He is also A+ Rated with the NRA.
Reeves holds a Master of Public Administration in Public Policy from George Mason University. He completed the University of Virginia's Sorensen Political Leaders Program and the Sorensen Candidate Training Program. In 2013, Bryce also completed the Senior Executives in State and Local Government program at Harvard University's John F. Kennedy School of Government.
Bryce has been featured on Fox News, MSNBC, and CNN. He resides in Spotsylvania County with his wife Anne and their two children.
Experience
Work Experience
Full Service Provider Of Insurance And Financial Products
Education

University of Virginia

Sorensen Political Leaders Program

M.P.A., Public Administration
George Mason University
BS
Texas A&M University
Awards
GOPAC 2012 Emerging Leader Award
Virginia Association of Commonwealth's Attorneys Champion of Justice Award, 2012
VA Chamber of Commerce Economic Competitive Award, 2013
Co-Chair for GOPAC Emerging Leaders Program, 2013
GOPAC Advisory Board, 2014
Conservative Leader Award by the American Conservative Union Foundation, 2012 & 2013
Virginia Bicycling Federation Award, 2014 & 2015
Personal
Born in California on November 28, 1966
Married Anne K. Reeves
Baptist
Contact
Legislative Assistants: Mark A. Snesavage, Christopher H. Snider,Sam Azzarelli
Email:
Offices
Capitol Office
Pocahontas Building
Room No: E521
Senate of Virginia
P. O. Box 396
Richmond, VA 23218
Phone: (804) 698-7517
Fax: (804) 698-7651
District Office
P.O. Box 7021
Fredericksburg, VA 22404
Phone: (540) 645-8440
Web
Government Page, Campaign Site, Twitter, YouTube, Facebook, Instagram
Politics
Recent Elections
2019
| | | |
| --- | --- | --- |
| Bryce E. Reeves (R) | 34,494 | 51.58% |
| Amy J. Laufer (D) | 32,176 | 48.11% |
| Write-In (Write-in) | 208 | 0.31% |
| TOTAL | 66,878 | |
2015
| | | |
| --- | --- | --- |
| Bryce Reeves (R) | 24,519 | 62.1% |
| Ned Lee Gallaway (D) | 14,915 | 37.8% |
| Write In (Write-in) | 53 | 0.1% |
| TOTAL | 39,487 | |
2011
| | | |
| --- | --- | --- |
| Bryce Reeves (R) | 22,615 | 50.2% |
| Robert Edward Houck (D) | 22,389 | 49.7% |
| Write In (Write-in) | 80 | 0.2% |
| TOTAL | 45,084 | |
Source: Virginia Legislative Information System
Finances
REEVES, BRYCE E has run in 4 races for public office, winning 2 of them. The candidate has raised a total of $3,509,387
Source: Follow the Money
Committees
Committees
Rehabilitation and Social Services (Chair)
Courts of Justice
General Laws and Technology
Privileges and Elections
Rules
Appointments
Alcoholic Beverage Control Subcommittee
Criminal Sentencing Commission
Joint Rules
Juvenile Justice, Advisory Committee on
Military Advisory Council
Rappahannock River Basin Commission
Secure and Resilient Commonwealth Panel
Small Business Commission
Tax Preferences, Joint Subcommittee to Evaluate
Veterans Services, Board of
World War I and World War II Commemoration Commission, Virginia
Voting Record
See: Vote Smart
New Legislation
Source: Virginia Legislative Information System
Issues
Source: Campaign page
SERVICE ABOVE SELF
"For you were called to freedom, brothers. Only do not use your freedom as an opportunity for the flesh, but through love serve one another." Galatians 5:13
From a young age, Bryce Reeves heard the call to serve his fellow man.
As an Army Ranger, a front-line narcotics and vice detective, a leader in his church, a coach and a mentor to our youth, Bryce knows how to lead from the front and has always put service above self.
It should come as no surprise that Bryce serves so selflessly – his dad, brother and five of his uncles all wore the uniform of our country – fighting to defend our freedoms and our way of life.
Public service is in Bryce's blood.
A small business owner, fiscal conservative, husband and father, today his service continues as a Virginia State Senator.
A PROVEN RECORD FOCUSED ON OUR PRIORITIES
In only his second term, Bryce has listened to our concerns and championed real issues that impact working families. That's why he led the effort to reduce income taxes in the Commonwealth and successfully protected more than 421,000 concealed carry permit holders, protecting Virginians' 2nd Amendment rights.
His actions have helped create more than 23,000 new private sector jobs and he continues to push for tax cuts and tax reform to spur economic growth while streamlining laws and regulations that reduce the cost of doing business in the Commonwealth.
A COMMONWEALTH AT A CROSSROADS
Bryce knows Virginia is at a crossroads.
All three statewide office holders are political insiders, liberals focused on increasing the size of government and raising taxes to pay for their beloved bureaucracy.
These same politicians are hurting our economy – making the Commonwealth last in job creation in the mid-Atlantic in 2015 – and attacking the conservative values that have defined Virginia for generations.
A REAL PLAN TO PROTECT VIRGINIA FAMILIES
Bryce knows faith and family is the foundation of every successful endeavor and that government must be dedicated to protecting not just our rights but our values as well.
He knows Virginia should be first in job creation. That's why every session he fights to reduce burdens on local businesses and entrepreneurs to create the climate where companies thrive and grow.
And Bryce knows working families can't afford higher taxes. He's proposed common sense solutions to return fiscal discipline to state government that starts by reducing spending – not increasing taxes – and focuses on priorities like education, transportation and economic growth. He'll continue his fight to eliminate unfunded mandates and oppose any expansion of Obamacare and Medicaid to protect taxpayers.
A BRIGHTER FUTURE FOR ALL OF US
Service above self.
A common sense plan to protect Virginia working families.
The values to ensure a bright future.
Join Bryce Reeves and his campaign to restore Virginia – for this generation and the next.
Governance
Service Above Self
Bryce proudly served our nation as an U.S. Army Ranger. Upon his honorable discharge from the military, Bryce returned home and continued his dedicated public service as a narcotics and vice detective. Now, as a leader in his church, a coach and mentor to our youth, and current State Senator, he is a trusted leader who always puts service above self while providing strong leadership within his community.
Protecting Taxpayers
As a principled conservative, Bryce fights for Virginia taxpayers. He has consistently helped balance the state budget without raising taxes by stopping Obamacare and Medicaid expansion. He knows working families can't afford higher taxes, and he will always fight to ensure lower tax rates in the Commonwealth. He's cut millions of dollars of wasteful spending out of the budget–to include WiFi in state parks.
Civil Rights
Preserving Our Rights
An avid hunter and outdoorsman, Bryce shares our values and will always defend our 2nd Amendment rights.  He opposes new gun control measures that infringe on the rights of hunters and law abiding gun owners. Last year, he stood strong against the liberal politicians in Washington, DC and Richmond when they tried to strip away the rights of over 421,000 law abiding concealed carry permit holders.
Protecting Our Families
As a husband, father and mentor to youth, Bryce has always made protecting and defending families a top priority. He believes family and faith are the foundation of every community. He has fought to protect our religious liberties and the rights of the unborn.  He's also focused on making childcare facilities safer for our children, and pushed for quality educational opportunities at a price that families and taxpayers can afford.
Economy
Creating Jobs and Growing Our Economy
As a small business owner, Bryce knows government doesn't create economic growth and jobs – people do. He has seen first-hand how government regulations and red tape hurt job growth. With the Commonwealth's natural resources, hard-working people and location, Bryce believes Virginia should be first in the nation in job creation. That's why as State Senator, he always supports a private sector approach to get government out of the way, and allow our small businesses and entrepreneurs to create jobs and grow our economy.
Veterans
Supporting our Veterans and Law Enforcement
Our veterans and law enforcement officers put their lives on the line to protect our rights and freedoms. Bryce knows that we must do everything possible to ensure we protect and support them. He has worked to provide academic credits for service members to ensure they are able to continue their education and helped create 22,000 jobs for veterans. Bryce works closely with our Law Enforcement community across the Commonwealth to ensure they have the tools and funds to keep Virginians safe and secure.