Summary
Current Position: State Senator of District 22 since 2017
Affiliation: Republican
"I'm not running to pass more laws. I want to get laws off the books. We need more freedom, less government. More freedom, less government is the message I was elected on and it's exactly how I approach every vote that comes before the Senate of Virginia."
News
Legislation to legalize marijuana is close to being a done-deal in Virginia, but the details are still up for debate. A draft of the bill by the state Senate could allow specific areas in Virginia to decide whether they want it at all.
If passed, the Senate's bill would legalize marijuana in Virginia but localities could decide not to allow for its sale.
"No matter where you buy in the state you'll be able to smoke it in the state," Republican Senator Mark Peake said. "Some localities just might not want to sanction the sale of the drug."
About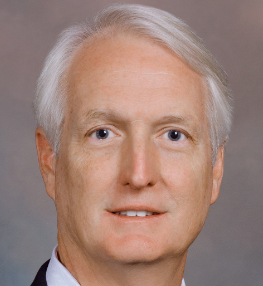 Mark resides in Lynchburg with his wife of twenty-two years, Lila, and their five children. A graduate of Virginia Tech and Washington & Lee Law School, Mark has practiced law in Lynchburg for nearly thirty years. Though this is his first time serving in elected office, Mark has consistently been involved in his local community, serving with numerous organizations including: Commonwealth Transportation Board, Lynchburg Regional Chamber of Commerce, Lynchburg Bar Association, Board of Directors of Lynchburg Youth & Prevention Services, and Lynchburg Republican Committee.
Mark  is currently serving his first term in the Virginia Senate, having been elected in the January 2017 Special Election.
Experience
Work Experience
Education
JD
Washington & Lee University School of Law
BA
Virginia Tech
Personal
Born in Greensboro on January 19, 1963
Married to Lila A. Peake
Methodist
Contact
Legislative Assistants: George Goodwin, Daniel J. Dodds
Email:
Offices
Capitol Office
Pocahontas Building
Room No: E522
Senate of Virginia
P. O. Box 396
Richmond, VA 23218
Phone: (804) 698-7522 F
District Office
4925 Boonsboro Road, Box 172
Lynchburg, VA 24503
Phone: (434) 455-3382
Web
Government Page, Campaign Site
Politics
Recent Elections
2017
| | | |
| --- | --- | --- |
| Mark Peake (R) | 13,713 | 53.1% |
| Ryant Lenard Washington (D) | 10,226 | 39.6% |
| Joseph Cornwell Hines () | 1,884 | 7.3% |
| Write In (Write-in) | 19 | 0.1% |
| TOTAL | 25,842 | |
2019
| | | |
| --- | --- | --- |
| Mark J. Peake (R) | 37,630 | 62.76% |
| Dakota S. Claytor (D) | 22,254 | 37.11% |
| Write-In (Write-in) | 77 | 0.13% |
| TOTAL | 59,961 | |
Source: Virginia Legislative Information System
Finances
PEAKE, MARK J has run in 3 races for public office, winning 1 of them. The candidate has raised a total of $454,601.
Source: Follow the Money
Committees
Committees
Courts of Justice
Education and Health
Privileges and Elections
Transportation
Voting Record
See: Vote Smart
New Legislation
Source: Virginia Legislative Information System
Issues
Governance
Taxes
More freedom, fewer taxes. I support abolishing the individual state income tax. I believe government should protect your financial freedom, by taking in fewer of your hard-earned dollars. In Richmond, I take care to ensure the General Assembly does not spend anymore taxpayer money than is necessary to support core government services. I will always look for ways to reduce spending and lower the tax burden for our families, farmers, and businesses.
Regulations
We can all agree that certain regulations are necessary, but government bureaucrats have gone too far. I have and will continue to introduce bills that remove unnecessary government regulations, which are nothing more than a burden on our farmers and small business owners. These regulations increase the cost of doing business and ultimately hurt the workingman, who sees lower wages or worse, fewer jobs. I will continue working with my colleagues in the Senate and House of Delegates in identifying regulations we can roll back, but I welcome feedback from you. If there is a particular regulation you think unnecessary, please submit via our Repeal It! form.
Civil Rights
The Right to Life
As a father of five, I know first-hand some of the difficult tests of faith that can happen during pregnancy. When my wife, Lila, and I were told that that our quadruplets were a high-risk pregnancy and that certain dangers existed in potentially carrying all of our children to full-term, we were advised to make a choice. We knew, based on our steadfast belief in the sanctity of life and our unborn children's God-given right to exist, that the only option was for us to carry all of our children to full-term. Defending life is not simply a policy position to me, it is an integral part of our family and you can count on me to continue to defend life in Richmond, just as Lila and I did for our own children nearly two decades ago.
The Right to Bear Arms
I am a staunch defender of our right to bear arms, and I have the voting record to prove it.  As your State Senator, I took an oath to defend both the Virginia Constitution and the Constitution of the United States, and the brilliant authors of these documents knew the natural right of the people to bear arms was so essential to liberty, that it must be constitutionally protected. As your voice in Richmond, I will continue to protect all of our constitutional rights, including the right to bear arms.
Democracy
Redistricting
The drawing of district lines is a constitutionally mandated responsibility of the General Assembly as outlined in the Virginia Constitution. In recent years, many, myself included, have voiced concern over the gerrymandering of Virginia's legislative districts. While I think everyone can agree drawing districts is no easy task, I do believe the General Assembly must revisit the manner in which it draws district boundaries; just adhere to the Constitution. "Every electoral district shall be composed of contiguous and compact territory and shall be so constituted as to give, as nearly as is practicable, representation in proportion to the population of the district." If the legislature adheres to the Constitution when drawing the districts in 2021, I believe we will have fair redistricting.