Summary
Current Position: State Senator since 2012
Affiliation: Republican
Former Position: State Delegate from 2002 – 2011
Twitter
About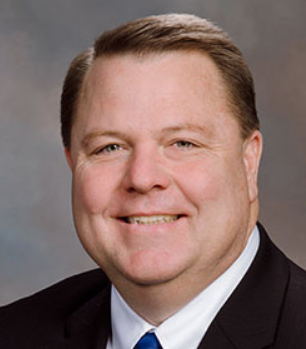 Source: Campaign page
Charles William "Bill" Carrico, Sr. is currently a member of the Senate of Virginia, representing the 40th District. A lifelong resident of Southwest Virginia, Senator Bill Carrico served the region in the House of Delegates for ten years before winning election to the Senate in 2011.
Senator Carrico serves all of Grayson, Lee, Scott, and Washington Counties; all of the
City of Bristol; and part of Smyth, Wise, and Wythe Counties.
As a retired state trooper, Senator Carrico has worked in the General Assembly on public safety issues and has developed a reputation as a reliable conservative voice. In the Senate, he fights for low taxes, improved education, rural economic development, and promotion of coal and agriculture.
His local roots and leadership experience make him an effective voice for Southwest Virginia families. Senator Carrico married Paula Denise Sweet and is a member of the Cliffview Church of God
Experience
Work Experience
Retired Senior Trooper
Virginia State Police
Personal
Born in Marion, Virginia on November 6, 1961
Married Paula Denise Sweet
Membership & Affiliation
Cliffview Church of God
Contact
Legislative Assistant: Elisha M. Untiedt
Email:
Offices
Capitol Office
Pocahontas Building
Room No: E519
Senate of Virginia
P. O. Box 396
Richmond, VA 23218
Phone: (804) 698-7540
Fax: (804) 698-7651
District Office
P. O. Box 396
Richmond, VA 23218
Phone: (804) 698-7540
Web
Government Page, Campaign Site, Twitter, Facebook
Politics
Source: Wikipedia
Tenure and issues
In 2005, Carrico introduced an amendment to the religious freedom clause of the Virginia state constitution, based on the Virginia Statute of Religious Freedom written by Thomas Jefferson. The amendment posited a positive right to permit prayer on "public property, including public schools". The proposed amendment passed the House but died in the Virginia State Senate.
Carrico was the Republican nominee for Virginia's 9th congressional district in the 2006 midterm elections, but was defeated by Democraticincumbent Rick Boucher.
In January 2013, Carrico introduced a measure to reapportion Virginia's presidential electoral votes away from a winner-takes-all system to a proportional system similar to those in Maine and Nebraska.
On the issue of marijuana, Carrico said in 2014, "I think it's a gateway drug. It enhances and gives reason for people to do things that are a lot stronger than marijuana. I believe … that it can become abused and it's like other drugs we have problems with like oxycodone … that once it's out there, it can be a harmful drug and get in the hands of others and start the trend of abuse.
In 2015, Carrico introduced SB 40, which would provide "that a clerk or deputy clerk shall not be required to issue a marriage license if such clerk has an objection to the issuance of such license on personal, ethical, moral, or religious grounds." Along with this he introduced SB 41, which would provide "that no individual authorized to solemnize any marriage shall be required to do so and no religious organization shall be required to provide services, accommodations, facilities, goods, or privileges for a purpose related to the solemnization of any marriage if the action would cause the individual or organization to violate a sincerely held religious belief."
Recent Elections
2019
| | | |
| --- | --- | --- |
| Bill Carrico (R) | 36,838 | 98.4% |
| Write in (Write-in) | 595 | 1.6% |
| TOTAL | 37,433 | |
Source: Virginia Legislative Information System
Committees
Committees
Transportation (Chair)
Education and Health
Finance
Local Government
Rules
Appointments
Coal and Energy, Virginia Commission on
Criminal Justice Services Board
Health Care, Joint Commission on
Interstate 81 Commission
Joint Commission on Transportation Accountability
Local Government Fiscal Stress, Joint Subcommittee on
School Facility Modernization
Secure and Resilient Commonwealth Panel
Southwest Virginia Cultural Heritage Foundation
Southwest Virginia Health Authority
Southwest Virginia Higher Education Center Board of Trustees
Southwest Virginia Public Education Consortium Governing Board
The Virginia All Payers Claims Database and Doctor of Medical Science Degree and Licensure
Tobacco Region Revitalization Commission
Youth, Commission on
Voting Record
See: Vote Smart
New Legislation
Chief Patron
Chief Co-Patron
Co-Patron
Source: Virginia Legislative Information System