Summary
Current Position: DOD contractor
Affiliation: Republican
Candidate: 2020 US Representative for US House District 8
Jeff Jordan comes from a fifth consecutive generation family of service in military uniform, all combat veterans. "Serving my country has been the honor and privilege of a lifetime."
Jeff has heard the call to serve his state and country. He has seen with his own eyes the misery of people suffering under Socialist ideologies, and fervently prays for America's future. As a true Patriot, Jeff is committed to the American dream and will continue working, defending, and loving the United States. He is driven to protect against the immorality and injustice that has gained favor and popularity in recent years.
Twitter
About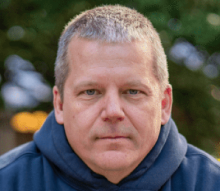 "Serving my country has been an honorand a privilege of a lifetime."
Jeff Jordan comes from a fifth consecutive generation family of service in military uniform, all combat veterans. "Serving my country has been the honor and privilege of a lifetime."
He was born at Fort Belvoir, Virginia, the second son of Thomas and Patricia Jordan.  During the latter period of the Vietnam War his father received military orders for an accompanied two-year tour in Thailand. During the tour, his parents adopted his younger sister, making them a diversified family of five.
In his senior year of high school, Jeff signed up for the U.S. Army. One month after graduation he shipped off to basic training at Fort Leonardwood, Missouri. This was the beginning of his 27-year military career that took him around the world, and distinctly shaped who he is today.
Altogether, he served two tours each at Fort Meade, Fort Belvoir, and South Korea; one combat tour each in Iraq and Afghanistan. Jeff also served in both the Washington State and Texas Army National Guard – and several assigned tours with the National Guard Bureau at Arlington Hall Station in Arlington, Virginia.
In 2005, his mother passed-away due to cancer, and his father still lives in the very same house to this day.
He is a member of the Arlington community, and will work hard to keep his neighborhood and state safe. Jeff is dedicated to fight for The Republic, for Virginia, and for you.
Offices
Jeff Jordan for Congress
P.O Box 110 4532 Lee Hwy
Arlington, VA 22207
Web
Campaign Site, Twitter, Facebook, Instagram
Issues
Education
"We need to teach our youth how to think, not what to think!" ~ Jeff Jordan
Our educational institutions have increasingly become indoctrination institutions, teaching young minds what to think and not how to think, centering their worldview on emotional rather than rational constructs, and denying and defaming any views or ideas that differentiate from the collectivist agenda.  Federal policy must return our educational institutions to their former prominence as bastions of diversified thinking and discussion.  Taxpayer funding should be denied to those institutions that fail their responsibility to uphold those democratic ideals.
Health Care
Jeff Jordan will improve access, and reduce costs of healthcare.
Healthcare is a service, not a right, and the government's role is to administer policies that facilitate the streamlining of health service processes and systems in a way that improves access and reduces costs.  Additionally, healthcare policy should appropriately address the input-side of the system including food safety, standards, and labeling.
Immigration
"Immigrating to the United States must be done lawfully." ~ Jeff Jordan
Immigration is a pillar of our national identity, but the rule-of-law is the foundation upon which that and all other pillars stand.  The process of immigrating to the United States must be done lawfully.  Those who enter illegally must be deported immediately, and the government officials who advocate and vote for sanctuary jurisdictions should be charged with felony obstruction of justice, as well as aiding and abetting criminal activity.  Furthermore, they should be held accountable as accessories to every criminal act committed by those here illegally.
Safety
Jeff Jordan feels gun safety and education are essential.
To keep (have) and bear (use) arms is the quintessential right of the U.S. Constitution that prohibits governmental infringement upon individual ownership of any arms, guns included, and government officials are obligated to protect that right along with the rest of our constitutional rights when they swear their oath of office.  Specifically regarding firearms, any gun control should come in the form of gun safety and education for all citizens, teaching them how to practice and exhibit self-control when handling them.
Stop Socialism
Jeff Jordan is passionate about cultivating and strengthening liberty.
Rights without responsibility is tyranny, and responsibility without rights is slavery.  As citizens of this great republic, there is no greater civic duty than that of maintaining the liberty-securing interdependence between rights and responsibilities.  And we must also fervently and decisively reject the notions, ideals, and implementation of tyrannical, collectivist, socialist ideologies as they are as immoral, irrational, and repugnant as slavery.  Individual responsibility is the cornerstone of liberty and socialism is its antithesis.  We are all capable of and must be willing to think and act in consideration of others without being beholden to or by others.
Protect The Unborn
"The right to life is the first inalienable right." ~ Jeff Jordan
The ability to make choices is the essence of freedom, but the choice to have a child or to engage in activity that may result in a child must be made before, not after. The right to life is the first inalienable right under the Constitution of the United States and we as civilized, rational, and loving people must protect all lives and all liberties, including those of the unborn. They are human beings too!