Summary
Governor Ralph Northam
Current Position: Governor since 2018
Former Positions: Lt. Governor from 2014 – 2018; State Senator for VA Senate District 6 from 2008 – 2014
Affiliation: Democrat
Mission Statement:
"Governor Northam approaches public service with the same passion he brought to his military and medical service. He is committed to working with leaders from both parties to build a Virginia that works better for every family, no matter who they are or where they live."
About Ralph Northam
Source: Government page
For more information: see Virginia onAir post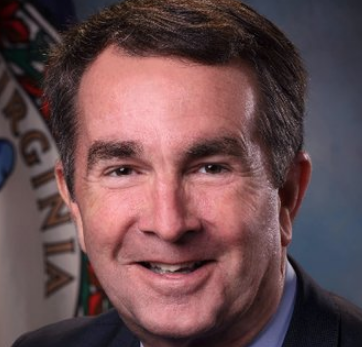 Before he was inaugurated as the 73rd Governor of the Commonwealth of Virginia, Ralph Northam served as an Army doctor, pediatric neurologist, business owner, state Senator and Lieutenant Governor.
A native of Virginia's Eastern Shore, Governor Northam was educated at the Virginia Military Institute (VMI), where he graduated with distinction.
After graduation, Governor Northam was commissioned as a second lieutenant in the United States Army. He served eight years of active duty and rose to the rank of major.
He attended Eastern Virginia Medical School and then traveled to San Antonio for a pediatric residency, where he met his wife Pamela, a pediatric occupational therapist at the same hospital.  Governor Northam did his residencies at the Walter Reed Army Medical Center and served as chief neurological resident at Johns Hopkins Hospital. As an Army doctor, he served in Germany, treating soldiers wounded in Operation Desert Storm.
When Governor Northam and Pamela returned home, they chose to build their life in Hampton Roads. He began practicing pediatric neurology at Children's Hospital of the King's Daughters in Norfolk. He established Children's Specialty Group, his current medical practice, to provide expert pediatric care for patients. Governor Northam also served as assistant professor of neurology at Eastern Virginia Medical School, where he taught medicine and ethics.
Governor Northam volunteered as medical director for the Edmarc Hospice for Children in Portsmouth, where he spent 18 years caring for terminally ill children.
Governor Northam approaches public service with the same passion he brought to his military and medical service.  He is committed to working with leaders from both parties to build a Virginia that works better for every family, no matter who they are or where they live.
Governor Northam is the first native of the Eastern Shore to serve as Governor since Governor Henry A. Wise took office 1856. He is also the first VMI Keydet to serve as Governor since Governor Westmoreland Davis took office in 1918.
Governor Northam and First Lady Pamela Northam have two adult children: Wes, a neurosurgical resident in Chapel Hill, and Aubrey, a web developer in Richmond.
Justin Fairfax
Current Position: Lt. Governor since 2018
Affiliation: Democrat
About Justin Fairfax
Source: Government page
For more information: see Virginia onAir post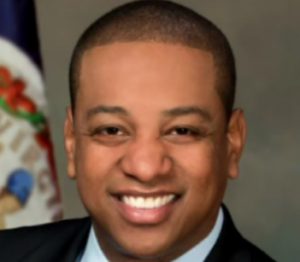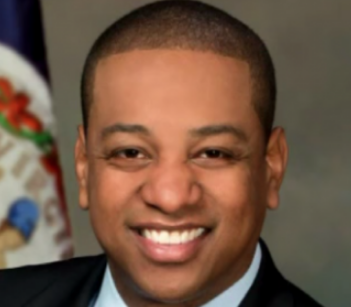 Justin was elected Lieutenant Governor of the Commonwealth of Virginia on November 7, 2017. Justin is only the second African-American in history, and the first in nearly 30 years since the tenure of Governor L. Douglas Wilder, to be elected to statewide office in Virginia. His Inauguration took place on January 13, 2018.
Justin, 39, has been recognized as one of the top young attorneys in the nation and a rising star in American politics. He is a prominent and highly successful lawyer, political figure, philanthropist, and a proud husband, father, and community leader. In 2013, at the age of 34, Justin was awarded the National Bar Association's "Nation's Best Advocates Award," which recognizes 40 top attorneys nationwide under the age of 40. He most recently served as a top commercial and white-collar criminal litigator in the Northern Virginia office of the prestigious law firm, Venable, LLP, which he departed in January 2018 to focus on his duties as Lieutenant Governor during his first General Assembly session.
He previously served as an Assistant United States Attorney for the Eastern District of Virginia in the Major Crimes and Narcotics Unit of the Alexandria Division. During his tenure as a federal prosecutor, he was appointed to serve as the Deputy Coordinator of the Northern Virginia Human Trafficking Task Force. Prior to his service as a federal prosecutor, he worked as a litigator at WilmerHale, LLP in Washington, D.C., following his stint as a federal law clerk to United States District Court Judge Gerald Bruce Lee in the Eastern District of Virginia, Alexandria Division.
Justin received a scholarship to attend Columbia Law School where he was selected to be a member of the Columbia Law Review and earned his Juris Doctorate in 2005. He also received a scholarship to attend Duke University where he graduated in 2000 with a degree in Public Policy Studies and was selected as the class graduation speaker for the Duke University Sanford School of Public Policy.
Mark Herring
Current Position: Attorney General since 2014
Former Positions: State Senator for VA Senate District 33 from 2007 – 2013
Affiliation: Democrat
About Mark Herring
Source: Campaign page
For more information: see Virginia onAir post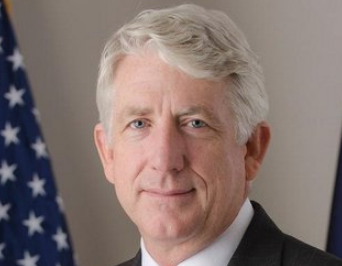 Mark Herring was raised by a single mother in Loudoun County, Virginia. She instilled in him that when you see a problem in your community, you have an obligation to try and fix it. He worked construction and other jobs in order to help pay for college. And he's never forgotten where he came from, which is why he works every single day to make our families and communities safer.
As Attorney General, Mark has assembled an elite team of prosecutors to crack down on heroin dealers, violent gang members, gun runners, human traffickers, and those who attempt to exploit our children online.
He is helping survivors of sexual assault pursue justice by eliminating a three-decade-old backlog of more than 2,000 untested rape kits to find and prosecute criminals.
He has made communities safer by cracking down on illegal guns and promoting commonsense gun safety laws, like universal background checks, that keep guns out of the hands of dangerous criminals. And he has worked to improve relations between police departments and the communities they serve with innovative training and recruiting initiatives.
Since the day he was sworn in, Attorney General Herring has worked nonstop to defend the rights of Virginia taxpayers, seniors, veterans, and military families. He has won more than $100 million in debt relief and restitution for veterans and military families, and his best-in-the-nation Medicaid Fraud unit has saved taxpayers more than $60 million.
Just 12 days into his term, General Herring became the first attorney general to successfully argue that his state's ban on marriage for same-sex couples should be struck down, winning at the district court and appeals court before the United States Supreme Court let the decision stand, bringing marriage equality to the Commonwealth within 10 months of his taking office.
He has won huge victories in courts for clean air and water including the Chesapeake Bay, for affordable health care, and for the right of all Virginians to live and worship free from hate and discrimination.
Prior to being elected Attorney General, Mark served as a state Senator representing Loudoun and Fairfax counties. Mark worked on issues facing one of America's fastest-growing counties and some of the world's most innovative businesses. Mark also served on Loudoun County's Board of Supervisors, and was a small business owner, running a private practice in his hometown of Leesburg where he has practiced law for more than 20 years.
Mark received a bachelor's and a master's degree from the University of Virginia, and graduated with honors from the University of Richmond School of Law.
Mark and his wife, Laura, have been married for 27 years. They have two children, daughter Peyton, 24, and son Tim, 21.
Louise Lucas
Current Position: State Senator for VA Senate District 18 since 1992
Affiliation: Democrat
About Louise Lucas
Source: Wikipedia
For more information: see Virginia onAir post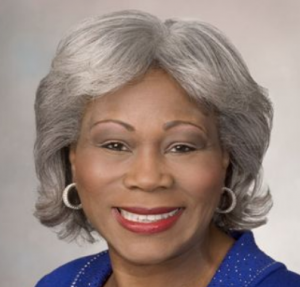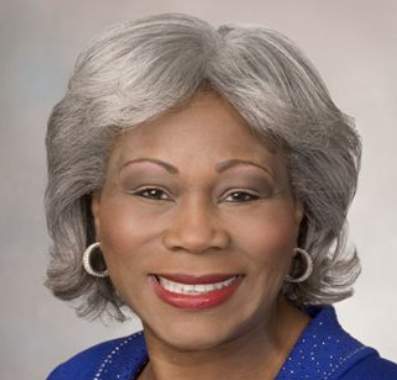 The Honorable L. Louise Lucas is a Portsmouth native and product of the Portsmouth Public School System. She is President/CEO of Lucas Lodge, Lucas Transportation, Portsmouth Day Support Program and Southside Direct Care Provider organizations operating in The Lucas Professional Center located in Portsmouth.
Senator Lucas began her federal career in 1967 as an Apprentice Shipfitter at the Norfolk Naval Shipyard (NNSY) and became the first Woman Shipfitter in July 1971. Senator Lucas began her public sector career path as Interim Executive Director of the Southeastern Tidewater Opportunity Project (STOP) in 1985 and was appointed Executive Director in 1986 where she served until 1992.
Graduating with honors, Senator Lucas received her Bachelor of Science degree (Cum Laude) in Vocational-Industrial Education from Norfolk State University in 1971 and her Master of Arts Degree (Magna Cum Laude) in Urban Affairs with a concentration in Human Resources Planning and Administration also from Norfolk State University in 1982.
Senator Lucas served in the position of Congressional Liaison for Sponsored Program at Old Dominion University from 1992 – 1994. She also served as Assistant Professor, Department of Academic Affairs and Special Assistant to the Vice President for University Advancement at Norfolk State University from 1994 – 1998.
Senator L. Louise Lucas was elected to the Virginia General Assembly in November 1991 and continues to serve the citizens of the 18th Senatorial District.
Senator Lucas is the mother of two daughters, Lisa L. Lucas-Burke and Theresa Lynn Lucas-Lamb who partner with her in various business entities and one son, the late Jeffery Lee Lucas, Sr. She has five grandchildren, and three great-grandchildren.
Tom Norment
Current Position: State Senator for VA Senate District 3 since 1992
Affiliation: Republican
About Tom Norment
Source: Campaign page
For more information: see Virginia onAir post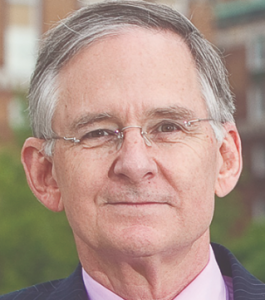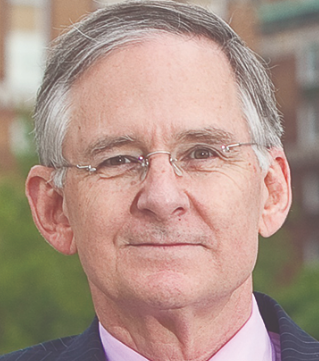 Tommy Norment first came to Virginia's 3rd Senatorial District as a child when his father worked at Cheatham Annex.
A graduate of James Blair High School in Williamsburg, Tommy attended college at Virginia Military Institute before returning to Williamsburg to attend the Marshall-Wythe School of Law at the College of William and Mary. In 1987, Tommy was elected to the James City County Board of Supervisors. He served as Chairman of the Board in 1991 before being elected to the Senate of Virginia.
Tommy maintains an active role in the community. He is a member of the Colonial Williamsburg Foundation's Board of Trustees and the Jamestown-Yorktown Foundation's Board of Directors. He is on the Hampton Roads Board of Directors of TowneBank and he chairs the Williamsburg Board of TowneBank. Tommy is also a member of the Williamsburg Area Chamber of Commerce and the James City County Ruritan Club.
Professionally, Tommy is an attorney with Kaufman and Canoles, P.C., and a professor at the College of William and Mary.
Eileen Filler-Corn
Current Position:  State Delegate for VA House District 41
Affiliation: Democrat
About Eileen Filler-Corn
Source: Campaign page
For more information: see Virginia onAir post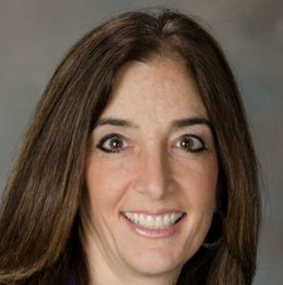 Eileen Filler-Corn has served in the Virginia House of Delegates, representing the 41st District, since 2010. The 41st District, located in Fairfax County, includes Burke and parts of Fairfax, Fairfax Station and West Springfield. Eileen has over two decades of experience in both the public and private sectors, working across party lines to make a difference in the lives of all Virginians.
In the House of Delegates, Eileen is a member of the Transportation Committee, Finance Committee and the Commerce & Labor Committee. She currently serves on the Joint Commission on Transportation Accountability, Health Insurance Reform Commission, Joint Commission on Technology and Science, Virginia Commission on Intergovernmental Cooperation and the Transportation Public-Private Partnership Steering Committee. She also chairs the Advisory Council on Pediatric Acute-onset Neuropsychiatric Syndrome (PANS) & Pediatric Acute-onset Neuropsychiatric Disorder Associated with Streptococcal Infections (PANDAS). Additionally, she is the chair and a founding member of the bipartisan General Assembly Arts Caucus. She also serves as Vice Chair for Outreach of the House Democratic Caucus, having previously served as the House Democratic Whip.
Outside of the Virginia General Assembly, appointments include: Chair of the Board for Jobs for Virginia Graduates and Virginia State Director for both Women in Government and the National Foundation for Women Legislators. In addition, she was selected to join the bipartisan Governing Institute's Women in Government Class of 2017. She is also a member of the Board of Directors of the following organizations: American Jewish Committee (AJC), Clean Air Partners, the Center for Public Policy Innovation (CPPI) and Jewish Federation for Group Homes (JFGH).
In addition to serving in the House, Eileen Filler-Corn is the Director of Government Relations at Albers & Company. Eileen brings over 25 years of extensive governmental, legal and political experience to the firm, designing and implementing strategies unique to every client in order to achieve their specific goals and objectives.
Previously, Eileen served in the Administrations of Governor Mark Warner and Governor Tim Kaine, advising on state and federal relations. For over 25 years, Eileen and her husband Bob have lived in Fairfax County, Virginia, along with their children, Jeremy and Alana.
Charniele Herring
Current Position:  State Delegate for VA House District 46 since 2009
Affiliation: Democrat
About Charniele Herring
Source: Campaign page
For more information: see Virginia onAir post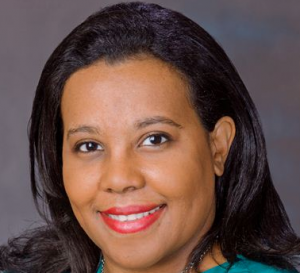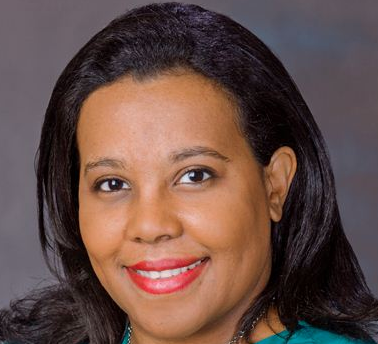 Charniele has lived in Northern Virginia area for over 30 years, most of them in the West End of Alexandria.  Charniele has a rich history of community involvement as a volunteer, a member of Rotary, and a past Chair of the West End Business Association. She has served on the Alexandria Commission for Women, including Chairing the organization.  She was also appointed by Governor Tim Kaine to the state's Council on the Status of Women. She presently serves on the Board of the Parent Teacher Leadership Institute of Alexandria and as a Trustee of Hopkins House—advocating for strong pre-k education.
Born into military family, Charniele moved often as child before landing permanently in Northern Virginia.  When she was a teenager, Charniele's mother lost her job and despite their best efforts they ended up homeless.  For a time, Charniele and her mother stayed in a homeless shelter at nights while Charniele attended West Springfield High School during the day and her mother searched for work.  The experience of being homeless shaped Charniele's character and taught her the values of hard work, resilience and looking out for those people society often overlooks.
Charniele got the chance to attend college as part of the STEP Program that allowed students from disadvantaged backgrounds the opportunity to prove they were capable of college level work.  She commuted to George Mason for four years and graduated with a degree in Economics, and while she was in school she gave back as a volunteer crisis intervention counselor and trainer at Alexandria Mental Health Services and worked with nonprofit advocates on issues surrounding homelessness prevention.  Charniele's first job out of college was as a VISTA volunteer providing low-income housing for at-risk families before attending law school at Catholic University's Columbus School of Law.  After law school, Charniele worked at the oldest African-American owned firm in Greater Washington before opening up her own firm here in Northern Virginia. She currently works as General Counsel to Admin & Logistics, Inc, a government contracting firm.
Todd Gilbert
Current Position:  State Delegate for VA House District 15 since 2006
Former Positions: Prosecutor from 1997 – 2006
Affiliation: Republican
About Todd Gilbert
Source: Campaign page
For more information: see Virginia onAir post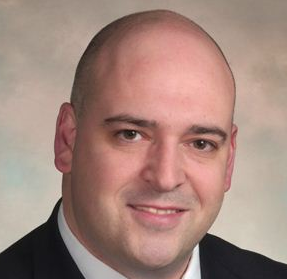 Delegate Todd Gilbert represents the 15th district in the Virginia House of Delegates; it includes all of Page and Shenandoah Counties and portions of Warren and Rockingham Counties. He was first elected to the House in 2005. In 2018, Delegate Gilbert was elected Majority Leader of the House of Delegates. Delegate Gilbert is a member of the Courts of Justice Committee, the Rules Committee, and serves as the Vice-Chairman of the House General Laws Committee. He also serves on the Virginia State Crime Commission, which helps to study and direct polices on public safety throughout Virginia and he is the Chairman of the House Criminal Law Subcommittee.
Delegate Gilbert has received numerous awards and distinctions during his tenure in the House of Delegates including the Virginia YMCA's "Service to Youth Award" for his annual work with their Model General Assembly in Richmond. In 2013, he was named the Family Foundation's "Legislator of the Year" for his work in promoting family values and religious freedom in Virginia. The Virginia Association of Commonwealth's Attorneys also awarded Gilbert their inaugural "Champion of Justice Award" for his extensive work in public safety policy. Both the Virginia Association of Chiefs of Police and the Virginia State Police Association have honored Gilbert with their "Legislator of the Year" Award. The American Conservative Union also named him a "Defender of Liberty" for his 100% conservative voting record during the legislative session. Finally, in 2017, Gilbert was named a "Legislator of the Year" by the Virginia Chamber of Commerce for his years of work as a pro-business leader.
Prior to his election to the House of Delegates, Delegate Gilbert began his career as a full-time prosecutor. His first job was with the Office of the Commonwealth's Attorney for the City of Lynchburg, where he was a member of the Violent Crime Prosecution Team. In 1999, he was fortunate to be able to return home and work in the Office of the Commonwealth's Attorney for Shenandoah County for six years where he was lead prosecutor in a number of major cases. After his election to the House, Gilbert worked for several years as a prosecutor in both the Warren County and Frederick County Commonwealth's Attorneys Offices. He has taught the art of trial advocacy to fellow prosecutors at the Commonwealth's Attorneys' annual trial advocacy school. Taking advantage of his experience in Virginia's criminal justice system, Gilbert's primary legislative focus is public safety.
Gilbert is a 1989 graduate of Central High School of Woodstock, where he served as student body president and played three varsity sports. He attended the University of Virginia, where he earned a bachelor's degree in Government in 1993. While at UVA, he was a legislative intern in the Capitol Hill office of then U.S. Representative George Allen. Upon graduation, he attended the Southern Methodist University School of Law, where he earned his law degree in 1996 and also led the student body as president of the Student Bar Association. While at SMU Law, Gilbert won the school's annual mock trial competition and participated on the school's competitive mock trial team.
When not in Richmond for the legislative session, Delegate Gilbert now works in a private law practice. He is a member of the First Baptist Church of Woodstock.
Todd is married to the lovely and talented Jennifer Wishon Gilbert, and in 2017 they were blessed with a son.  Jennifer is a broadcast journalist who is currently the White House Correspondent for CBN News. Jennifer covers the President and national politics in Washington, D.C. The Gilberts live on a small farm outside of Mount Jackson, Virginia.
Dick Saslaw
Current Position: State Senator for VA Senate District 35 since 1980
Affiliation: Democrat
About Dick Saslaw
Source: Campaign page
For more information: see Virginia onAir post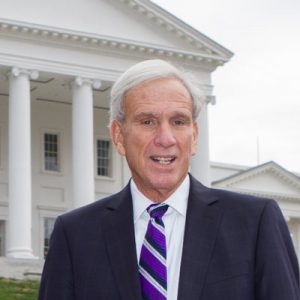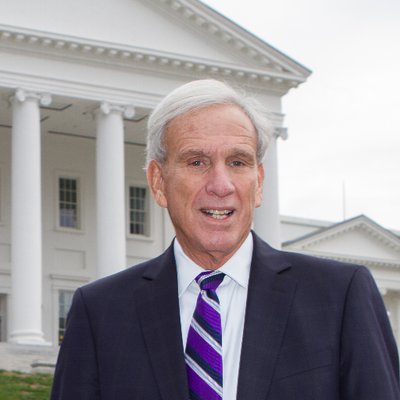 proudly serves Virginia's 35th Senate District and as Democratic Leader in the Senate of Virginia. His distinguished public service has brought about real, positive results for families in Northern Virginia. Throughout his tenure in the General Assembly, Dick has fought for investments in public K-12 and higher education, fought to improve the social safety net, maintain Virginia's business-friendly climate, and find solutions for Northern Virginia's transportation problems. In Richmond, he has distinguished himself for his ability to work across the aisle to get results.
Senator Saslaw worked tirelessly and helped lead the charge to expand Medicaid for hundreds of thousands of Virginians without access to healthcare. No longer will Virginia leave billions of federal dollars unclaimed. Instead, these monies will help benefit more than 400,000 of our Commonwealth neighbors in need of affordable healthcare and provide hope for the otherwise desperate. Senator Saslaw was honored by the Virginia Hospital and Healthcare Association as a 2018 "Healthcare Hero" for his multi-year dedication to expanding Medicaid in the Commonwealth.
Democratic Leader Saslaw plays a key role in working with Governor Ralph Northam to grow the New Virginia Economy. Competing in a 21st-century global economy, Virginia must focus on building a talented workforce pipeline that can attract and retain businesses and investment. Senator Saslaw has helped advocate for innovative new programs like the Workforce Credentials Grant, which provides funding for workers looking for education and training in high-demand industries like cybersecurity. Virginia boasts one of the lowest unemployment rates in the nation and ranks 4th on CNBC's list of "America's Top States for Business."
In the General Assembly, Senator Saslaw serves on the Senate Committees on Finance, Commerce & Labor, Courts of Justice, Education & Health, and Rules. Dick has been honored by groups far and wide for his efforts to make Virginia a great place to live, work, and raise a family. These awards include:
Virginia Education Association "Legislator of the Year"
The Hispanic Alliance "Leader of the Year"
League of Conservation Voters "Legislative Hero"
Northern Virginia Chamber of Commerce "NOVAForward Legacy Award"
Virginia Chamber of Commerce "Leadership in Energy Award" & "Free Enterprise Award" (Transportation Category)
Virginia Transit Association "Distinguished Legislative Leadership Award"
Virginia Professional Fire Fighters "Legislator of the Year"
Virginia FREE "Virginia's Most Effective Senator"
VA Autism Project & Autism Speaks "Autism Champion"
Dick grew up in Washington, D.C. He served in the U.S. Army for two years prior to earning a B.S. in economics from the University of Maryland. In college, he was a member of the track team, and is still an active runner. He is a successful local businessman in the gasoline and auto service industry.
Dick and his wife, Eleanor, are proud grandparents and have lived in Northern Virginia since 1968. Eleanor currently serves on the State Board of Virginia's Community Colleges is a previous chair of the board. She also previously served as president of the State Board of Education. Dick and Eleanor's adult daughter, Jennifer, is a graduate of the 35th District's own Thomas Jefferson High School for Science and Technology, the University of Virginia, and the Stanford School of Law. She is also a former Peace Corps volunteer.