Summary
About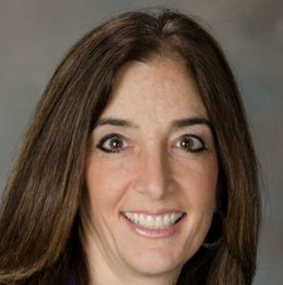 Source: Campaign page
Eileen Filler-Corn has served in the Virginia House of Delegates, representing the 41st District, since 2010. The 41st District, located in Fairfax County, includes Burke and parts of Fairfax, Fairfax Station and West Springfield. Eileen has over two decades of experience in both the public and private sectors, working across party lines to make a difference in the lives of all Virginians.
In the House of Delegates, Eileen is a member of the Transportation Committee, Finance Committee and the Commerce & Labor Committee. She currently serves on the Joint Commission on Transportation Accountability, Health Insurance Reform Commission, Joint Commission on Technology and Science, Virginia Commission on Intergovernmental Cooperation and the Transportation Public-Private Partnership Steering Committee. She also chairs the Advisory Council on Pediatric Acute-onset Neuropsychiatric Syndrome (PANS) & Pediatric Acute-onset Neuropsychiatric Disorder Associated with Streptococcal Infections (PANDAS). Additionally, she is the chair and a founding member of the bipartisan General Assembly Arts Caucus. She also serves as Vice Chair for Outreach of the House Democratic Caucus, having previously served as the House Democratic Whip.
Outside of the Virginia General Assembly, appointments include: Chair of the Board for Jobs for Virginia Graduates and Virginia State Director for both Women in Government and the National Foundation for Women Legislators. In addition, she was selected to join the bipartisan Governing Institute's Women in Government Class of 2017. She is also a member of the Board of Directors of the following organizations: American Jewish Committee (AJC), Clean Air Partners, the Center for Public Policy Innovation (CPPI) and Jewish Federation for Group Homes (JFGH).
In addition to serving in the House, Eileen Filler-Corn is the Director of Government Relations at Albers & Company. Eileen brings over 25 years of extensive governmental, legal and political experience to the firm, designing and implementing strategies unique to every client in order to achieve their specific goals and objectives.
Previously, Eileen served in the Administrations of Governor Mark Warner and Governor Tim Kaine, advising on state and federal relations. For over 25 years, Eileen and her husband Bob have lived in Fairfax County, Virginia, along with their children, Jeremy and Alana.
Experience
Work Experience
Attorney/government relations
Albers and Company
2019 to present

Eileen Filler-Corn, Director of Government Relations, represents clients before political and policy organizations and serves as liaison with various national and regional Governors' associations, the U.S. Conference of Mayors, and several state legislative associations, including the Council of State Governments, the National Conference of State Legislatures, and the State Legislative Leaders Foundation.

Her principal areas of expertise are IT, healthcare and education. Eileen has established close professional relationships with many state Governors, Chiefs of Staff, and executive branch agencies.
Education
BA
Ithaca College
2019 to 1986
JD
American University Washington College of Law
2019 to 1993
Personal
Birth Year: 1964
Place of Birth: New York City, NY
Gender: Female
Race(s): Caucasian
Religion: Jewish
Spouse: Robert S. Corn
Children: Jeremy Corn and Alana Corn
Membership & Affiliation
Congregation Adat Reyim
Jobs for Virginia Graduates (chair)
Clean Air Partners (board member)
Center for Public Policy Innovation (board member)
American Jewish Committee (board member)
Jewish Foundation for Group Homes (board member)
National Conference of State Legislatures, Women's Legislative Network Board
Women in Government (Virginia State Director)
Leadership Fairfax, Inc. (2001)
Governing Institute, Women in Government Fellow (2017)
Contact
Legislative Assistant: Leigh Nusbaum
Administrative Assistant During Session: Karen Bobbitt
Email:
Offices
Capitol Office
Pocahontas Building
900 E. Main St,
Richmond, Virginia 23219
Phone: (804) 698-1041
District Office
P.O. Box 523082
Springfield, VA 22152
Phone: (571) 249-3453
Web
Government Page, Campaign Site, Twitter, Facebook
Politics
Source: Wikipedia
Eileen R. Filler-Corn (born June 5, 1964) is an American politician. Since 2010 she has served in the Virginia House of Delegates, representing the 41st district in the Fairfax County suburbs of Washington, D.C.. She is a member of the Democratic Party.
Filler-Corn sits on the House committees on Finance, Commerce and Labor, and Transportation.
Filler-Corn first ran for the 41st district seat in 1999, but was unsuccessful. She won the seat in a 2010 special election to replace David W. Marsden, who had himself won a special election to the Senate of Virginia the month before. Jim Dillard, the Republican incumbent who defeated Filler-Corn in 1999, endorsed her candidacy in 2010 because of her opponent's remarks that funding for Fairfax County Public Schools was "excessive".
She won by only 37 votes. She was sworn in on March 3, 2010 after her opponent dropped his plans to request a recount.
Recent Elections
2017 State Delegate for VA House District 41
| | | |
| --- | --- | --- |
| Eileen Filler-Corn (D) | 22,985 | 90.8% |
| Write In () | 2,317 | 9.2% |
| TOTAL | 25,302 | |
2015 State Delegate for VA House District 41
| | | |
| --- | --- | --- |
| Eileen Filler-Corn (D) | 12,175 | 92.8% |
| Write In () | 945 | 7.2% |
| TOTAL | 13,120 | |
2013 State Delegate for VA House District 41
| | | |
| --- | --- | --- |
| Eileen Filler-Corn (D) | 15,030 | 56.9% |
| Fredy Alex Rojas Burgos (R) | 10,392 | 39.4% |
| Christopher Francis Decarlo () | 944 | 3.6% |
| Write In (Write-in) | 37 | 0.1% |
| TOTAL | 26,403 | |
2011 State Delegate for VA House District 41
| | | |
| --- | --- | --- |
| Eileen Filler-Corn (D) | 11,959 | 68.0% |
| Michael Robert Kane (R) | 5,509 | 31.3% |
| Write In (Write-in) | 114 | 0.6% |
| TOTAL | 17,582 | |
2010 State Delegate for VA House District 41
Eileen Filler-Corn (D)
5,758
50.1%
Kerry D. Bolognese (R)
5,721
49.8%
Write In (Write-in)
0
TOTAL
11,479
Finances
FILLER-CORN, EILEEN F has run in 5 races for public office, winning 4 of them. The candidate has raised a total of $1,061,097.
Source: Follow the Money
Committees
Committees
Finance
Commerce and Labor
Transportation
Subcommittees
Finance – Subcommittee #1
Commerce and Labor – Subcommittee #1
Rules – Subcommittee #2
Committee Assignments: Committee Membership Finance Commerce and Labor Rules Subcommittee Membership Finance – Subcommittee #1 Commerce and Labor – Subcommittee #1 Rules – Subcommittee #2 Rules – Joint Rules
Appointments
Health Insurance Reform Commission
House Commerce and Labor
House Finance
House Rules
Intergovernmental Cooperation, Virginia Commission on
Joint Commission on Transportation Accountability
Pediatric Autoimmune Neuropsychiatric Disorders (PANS) Associated with Streptococccal Infections and Pediatric Acute-Onset Neuropsychiatric Syndrome (PANDAS), Advisory Council on
Public Private Partnership Advisory Commission
Technology and Science, Joint Commission onElection Results
Voting Record
See: Vote Smart
New Legislation
Source: Legislative Information Services
Issues
Democracy
Voting Rights
My bill, HB 1774, which would have extended voting hours from 7 p.m. to 8 p.m. for the benefit of commuters and all voters, did not advance out of Subcommittee.
In fact, a number of bills were passed that will make voting more difficult rather than easier for voters.  Legislation was passed that requires photo identification in order to vote, which will negatively impact voters who do not have a birth certificate and will force voter registrars to purchase costly equipment to provide a substitute ID for those who request it.  Another measure that passed requires the use of a federal scanning database to remove non-citizens from the voting rolls, even though this database has proven faulty and prevented some naturalized citizens from exercising their right to cast a ballot.
Education
Part of Governor McDonnell's education reform plan to label schools with letter grades, and creating a statewide entity to take over schools designated as failing, was approved by the General Assembly without my support.
My bill, HB 2199 did not advance from the House Appropriations Committee after being referred by the Education Committee. This bill was intended to increase the numbers of students eligible for expedited retakes of the Standard of Learning tests given to the Commonwealth's public school students. Currently, only High School students are allowed to take retakes if they score within 25 points of the passing score. Students may not pass their SOLs for a variety of reasons, and they should be given a chance to retake them.  Moreover, it is important to instill confidence, particularly in our younger children, who may be negatively impacted if they do not have the opportunity to retake a failed SOL test.  This legislation was supported by the Superintendents Association, several County School districts including Fairfax, and the Virginia Education Association. It is my hope that this bill can advance next year using a different approach through a budgetary amendment
Infrastructure
Transportation
For the past 27 years, Virginia has faced the continuing question of how to properly fund, construct and maintain our road system to alleviate the many troubling transportation issues facing the Commonwealth. Since 1986, when our gas tax was last raised to 17.5 cents per gallon, 47 states have increased their own gas tax to reflect the impact of inflation.  Without finding sources of additional revenue, Virginia's funding for transportation-related projects is expected to virtually disappear by 2017.
Again this year, our region was ranked as having the worst traffic congestion in the entire country, and the situation is becoming worse every year.  To face this challenge directly, I joined with 59 of my House colleagues (35 Republicans and 24 Democrats) to help pass a comprehensive transportation package that will allow us to move forward in alleviating congestion, repairing deteriorated pavement conditions, and constructing needed new roadways.
This bill dedicates $880 million yearly to transportation in Virginia, replacing the flat 17.5-cent per gallon gasoline tax at the pump with a 3.5 percent tax at the wholesale level.  While the Governor's original bill was designed to eliminate the gas tax completely, I and many other legislators considered it essential for us to ensure that out-of-state drivers, especially those using our two main regional corridors, I-81 and I-95, continue to contribute their share of revenue toward our road maintenance expenditures through gasoline purchases.
Another major change in the transportation package originally proposed by the Governor was to reduce the anticipated proportion of General Fund revenue being directed to transportation, while increasing the revenue allocated to education funding.  Currently, the General Fund directs .5 percent of funds to transportation, the Governor had proposed to increase this to .75 percent, which was too substantial of an increase for me to originally support. The new package reduces this increase to .675 percent.  To generate the new revenue needed for transportation the sales tax will now be increased from 5 percent to 5.3 percent statewide and .125 percent of that will go towards education funding.  Additionally, should the Marketplace Equity Act not be enacted by Congress by 2015, the amount of General Fund spending towards transportation will decrease from $200 million to $60 million.  The retail tax on gas would then rise 1.7 percent to make up for the lost revenue.
Most importantly, however, the creation of a dedicated regional funding component that will support Northern Virginia transportation projects has been included, without which I would not have been able to vote for the bill.  For too long, our region has shouldered the responsibility for transportation funding without an equal share of dedicated funding for our own local roadway projects, which will no longer be the case.  The Governor's original package did not include this regional component.  Nor did that package include funding for transit and the Dulles Metro Silver Line.  Now, $300 million will go towards completion of the Silver Line and provide another alternate commute option.
I was disappointed in the $64 fee that was included for hybrid vehicles, a provision that I opposed.  It is my hope that removing this specific provision will send a message to the 91,000 Virginians that drive these vehicles, including many in my district, that we applaud their effort to help sustain our environment while reducing our dependence on foreign fuel.  I have spoken to the Governor about this issue and followed up with a letter requesting that this portion of the bill not go into effect.
In addition, I fully recognize that the increased sales tax rate does represent an added financial burden, particularly for those struggling on low incomes, which is why I was pleased to see additional dedicated money for passenger transit rail.  This new funding will go towards the creation of additional affordable transit options that serve so many in our region.
Unfortunately we were not allowed to vote on the individual components of this package, it was an up or down vote and amendments were not allowed.  As with any legislative compromise, I feel strongly that the benefits represented by this comprehensive transportation package successfully fulfill my long-standing commitment to addressing the need for Northern Virginia to shed the label of "the nation's worst traffic congestion".  I am now optimistic that we can focus our efforts on education, creating new jobs, expanding economic development and furthering our reputation as one of the best states in which to raise a family and establish a business.
News
News Posts
In the News
Del. Filler-Corn Awarded for Legislative Excellence
Connection – June 3, 2019
On Wednesday, May 22, Del. Eileen Filler-Corn (D-41) was honored by George Mason University's Antonin Scalia Law School with the Dean's Medal for Legislative Excellence at their 22nd Annual Judicial and Legislative Reception. Since 1998, the Judicial and Legislative Reception (JLR), seeks to honor and recognize those who serve the people of Northern Virginia, whether as a legislator, judge or attorney. Many GMU alumni, attorneys, judges as well as a few elected officials attended the evening event.
Twitter
Facebook
Videos
Other Videos
Delegate Eileen Filler Corn
Network NoVA
Published on June 22, 2017
By: Network NoVA