Summary
About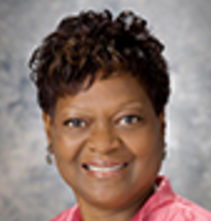 Contact
Legislative Assistant: Keith Westbrook
Administrative Assistant During Session: Dale Monroe
Email:
Offices
Capitol Office
Pocahontas Building
900 E. Main St,
Richmond, Virginia 23219
Phone: (804) 698-1070
District Office
P.O. Box 406
Richmond, VA 23218

Phone: (804) 698-1070
Web
About
Personal Information
Birth Year
: 1954
Place of Birth
: Henrico, VA
Gender
: Female
Race(s)
: African American
Religion
: Baptist
Spouse
: Jonathan McQuinn
Children
: James E. Minor III and Daytriel J.
Membership & Affiliation
: New Bridge Baptist Church
Elected State/Local Office:
Richmond City School Board (1992-96) Richmond City Council (1999-2009)
House Leadership:
Minority Caucus Sergeant at Arms (2012-)
Awards:
YWCA, Outstanding Women Award (2006) NAACP Award (2008) Virginia Center for Inclusive Communities, Humanitarian Award (2013)
Education:
Virginia Commonweath University Virginia Union University
Political Career
From
wikipedia
McQuinn was a member of the Richmond School Board 1992–96, serving as vice chair.McQuinn was elected to the Richmond City Council in a special election on April 6, 1999, replacing Leonidas B. Young, II, who resigned in February, and Sherwood T. White, an interim appointment. She served as Vice-Mayor 2003–2004 and Vice-President of the Council 2007–2008.When Delegate Dwight Clinton Jones was elected Mayor of Richmond in November 2008, McQuinn ran for the Democratic nomination for his 70th district House seat. She defeated lawyer Carlos Brown for the nomination, and was unopposed in the general election on January 6, 2009.
Committees
Subcommittees
Other Appointments
Election Results
See
Ballotpedia
Virginia House of Delegates, District 70 General Election, 2017
Party
Candidate
Vote %
Votes
Democratic
Delores McQuinnIncumbent (unopposed)
100.00%
20,391
Total Votes
20,391
Campaign Finance
See
VPAP
Videos
Video Updates
N/A
Candidate Videos
N/A
Other Videos
This Week In Richmond: Delores McQuinn and Carlos Hopkins
Nov. 19, 2018 https://www.youtube.com/watch?v=tXTi9GTWEXg
News & Events
N/A
Feedback
N/A
Suggestions
N/A
Questions
N/A
Discuss
Post Curator
The lead curator for this Delores McQuinn post is Kim Jaramillo.
If you have any content you would like to add to this post, submit it to kimjaramillo6@gmail.com.
Feedback
Feedback discussion coming soon.
Issues