Summary
Current Position: State Delegate for District 70 since 2009
Affiliation: Democrat
Delores McQuinn was first elected Delegate for the 70th District in 2009. The 70th District includes parts of Chesterfield and Henrico Counties and the city of Richmond.
Delegate McQuinn is Chair of the Transportation Committee and is a member of the Education, Rules, and Appropriations committees.  Delegate McQuinn served as Vice-Mayor of Richmond from 2003 to 2004 and Vice-President of the City Council 2007 to 2008.
News
Gov. Ralph Northam declared Sunday as a day of prayer and remembrance to honor the Virginians who died of COVID-19 as the state marks a grim milestone: more than 10,000 deaths in the Commonwealth are linked to COVID-19.
"Sunday marks one year since we first learned that a Virginian had died from COVID-19 in our Commonwealth," Northam said in a statement. "Since then, more than [10,000] of our fellow Virginians have lost their lives to this disease, leaving behind families, friends, colleagues, and neighbors of all races, religions, and backgrounds. And while we cannot bring them back, we can honor their memories — and prevent more grief and loss — by working together to keep each other safe."
Del. Delores McQuinn also introduced a resolution during the 2021 General Assembly session designating March 14, in 2021 and in each succeeding year, as Victims of COVID-19 Remembrance Day in Virginia.
Does your child have asthma? According to the CDC, the condition is "a leading chronic disease" for children and teenagers.
Recently the Virginia Senate approved HB 2019, supported by Delegate Delores McQuinn, to place albuterol inhalers in public schools. The legislation passed by a vote of 37-2.
"I have heard of too many instances, including from students that I know personally, of them having an asthma attack, but not having their inhaler on them because they forgot to bring it with them that day, or their parents did not provide them with one," said McQuinn. This bill will ensure this life-saving medication is readily available to our students."
Governor Ralph Northam on Friday unveiled a plan to advance diversity, equity and inclusion in Virginia's state government. The ONE Virginia plan, which will support more than 100 state agencies in prioritizing fair and equitable services, is the first of its kind in the country.
"Using the Inclusive Excellence framework, ONE Virginia will help implement tangible reforms that interrupt long-held systems of structural inequity to create sustainable change, innovation, and productivity across state government, throughout Virginia, and around our country," Underwood stated in a release.
The plan is being codified by the General Assembly through previously-passed legislation. House Bill 1993 — sponsored by Delegates Alex Askew, D-Virginia Beach, and Delores McQuinn, D-Richmond — requires state agencies to establish and maintain diversity, equity and inclusion plans in coordination with the Governor's Chief Diversity Officer.
On Friday, Norment presented the idea to the House Rules Committee, which Filler-Corn oversees. Though he insisted he was not trying to "poke a finger in anyone's eye," Filler-Corn's leadership team clearly felt otherwise.
"This is a step when we are taking the power away from our first woman speaker. I cannot support something like that," said House Majority Leader Charniele Herring, D-Alexandria. "Because it will tell every young girl out there who seeks to achieve something that is so magnificent that there are people out there who are trying to take that authority from you. That's not the way that we should do things."
Del. Delores McQuinn, D-Richmond, also a member of the Virginia Legislative Black Caucus, defended the speaker's action as a "proud moment" for the state. "For days, for years, walking past that room often left me sort of disgusted and anxious and bothered. And sometimes even preoccupied by what I saw as I walked through that particular space," McQuinn said. "Some individuals want to call it a museum and even with that I take offense because I don't see this as a museum."
About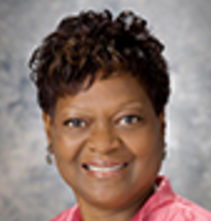 Source: Wikipedia
McQuinn was a member of the Richmond School Board 1992–96, serving as vice chair.
McQuinn was elected to the Richmond City Council in a special election on April 6, 1999, replacing Leonidas B. Young, II, who resigned in February, and Sherwood T. White, an interim appointment. She served as Vice-Mayor 2003–2004 and Vice-President of the Council 2007–2008.
When Delegate Dwight Clinton Jones was elected Mayor of Richmond in November 2008, McQuinn ran for the Democratic nomination for his 70th district House seat. She defeated lawyer Carlos Brown for the nomination, and was unopposed in the general election on January 6, 2009.
Experience
Education

Virginia Commonweath University

Virginia Union University
Personal
Birth Year: 1954
Place of Birth: Henrico, VA
Gender: Female
Race(s): African American
Religion: Baptist
Spouse: Jonathan McQuinn
Children: James E. Minor III and Daytriel J.
Membership & Affiliation: New Bridge Baptist Church
Contact
Legislative Assistant: Keith Westbrook
Administrative Assistant During Session: Dale Monroe
Email:
Offices
Capitol Office
Pocahontas Building
900 E. Main St,
Richmond, Virginia 23219
Phone: (804) 698-1070
District Office
P.O. Box 406
Richmond, VA 23218
Phone: (804) 698-1070
Web
Politics
Source: Government
Elected State/Local Office: Richmond City School Board (1992-96)
Richmond City Council (1999-2009)
House Leadership: Minority Caucus Sergeant at Arms (2012-)
Recent Elections
2019 State Delegate
| | | |
| --- | --- | --- |
| Delores L. McQuinn (D) | 19,584 | 94.66% |
| Write-In (Write-in) | 1,105 | 5.34% |
| TOTAL | 20,689 | |
Finances
Source: VPAP
Committees
Committees
Transportation
General Laws
Appropriations
Subcommittees
Appropriations – Elementary and Secondary Education Subcommittee
Appropriations – Public Safety Subcommittee
General Laws – Subcommittee #1
Transportation – Subcommittee #2
Appointments