Summary
District Description:  City of Newport News (part)
Current Delegate: David Yancey since 2012 (R)
According to Ned Oliver of Virginia Mercury:
"You may recall that two years ago this election resulted in a dead tie that was resolved via a random drawing from a bowl. Since then, a court-ordered redistricting plan gave Democrats a much bigger partisan advantage in the district. This year's rematch once again pits incumbent Republican Yancey against Democrat Shelly Simonds. Democrats see it as their most obvious opportunity to pick up a seat. Money is already pouring in: Simonds has raised $290,000 so far and Yancey has raised $335,000."
VA House District 94
David Yancey
Current Position: State Delegate for VA House District 94 since 2012
Affiliation: Republican
Candidate: 2019 State Delegate VA House District 94
For more information, see David Yancey's post.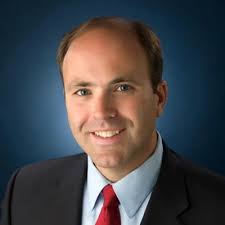 David Yancey, was born and raised in Newport News. He is a 1990 graduate of Peninsula Catholic High School, and a 1995 graduate of the University of Georgia, where he received his Bachelor of Arts in Political Science and History.
In 2001 David returned to Newport News to work in his family's real estate business and a few years later he started his own real estate development company.
Throughout the next decade David continued to grow his business, expanding to commercial fishing with a new business partner on the Eastern Shore.
David holds professional licenses from the Commonwealth of Virginia in Real Estate, Contracting, and Commercial Fishing.
In 2011, David was appointed to the City of Newport News Mayor's Efficiency Task Force on city government. This one-year task force was a citizen committee designed to look at innovative ways to improve the role of government in Newport News. David worked with city employees to find ways to improve services and reduce costs for the city.
In addition, the task force looked for ways to encourage local job growth and investment in the community by small businesses.
The experiences that David had on this task force were part of the foundation for his future work in the General Assembly working to develop the economy and reduce bureaucracy for companies seeking to expand or relocate in Virginia.
Education is a key issue for David, he sees it as the cornerstone to a robust economy and improving the lives of young people. In 2011, David was also appointed to serve on the Newport News Education Foundation, where he participated in events that were designed to improve the education of students in the public schools as well as engage local businesses in the education system. The experiences he had during this time proved invaluable. Once elected to the House of Delegates, David was appointed to the Education Committee. As a result, he has been able to represent our schools in Richmond with first hand knowledge of their needs.
In the General Assembly, David serves on the House Transportation, Education, and the Commerce and Labor Committees. In 2017 he was appointed chairman of the subcommittee that oversees legislation governing the Department of Motor Vehicles.
In addition, David is the current Chairman of the Governor's Aerospace Advisory Committee. He represents Newport News on the Hampton Roads Transportation Planning Organization and the Hampton Roads Transportation Accountability Commission, both of which oversee transportation projects throughout the entire Hampton Roads area.
During the year, David is a volunteer Rugby Coach for the Newport News High School Rugby Football Club and the local Rugby Foundation. He has previously served as a Board member of the Virginia Rugby Union and past President of the Newport News Rugby Football Club, where he also started coaching. As a coach, he stresses the importance of staying in school and seeking a well-rounded education to be successful in the workforce.
Shelly Simonds
Current Position: Educator, activist, and entrepreneur
Affiliation: Democrat
Candidate: 2019 State Delegate VA House District 94
For more information, see Shelly Simonds's post.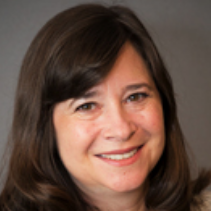 When I was in high school, I had some wonderful teachers who ignited my curiosity about the world and an excitement for learning. That curiosity has guided my life, pushing me to experience education around the world, from Spain, to Chile, to Palo Alto, California, and to Newport News, the city where I have built my life and started my family.
And it's why I'm running to be your Delegate in the Virginia State House today. I want to bring that inspiration and passion for education to the people of Virginia.
My love of learning first emerged when I had a chance to spend a year in Spain as an AFS Exchange Student. And after graduation, I went on to study International Relations and Latin American Studies and at Bucknell University, where I also earned a Rotary Fellowship to spend a year at the University of Chile. It was there I discovered a love of writing and journalism that led me to Stanford University for a Masters in Communications.
My husband, Paul, and I moved to Newport News in 2000, when he was hired as a NASA engineer. We soon realized that Newport News was the perfect place to raise our two daughters, Georgia and Tessa. And after my second daughter turned two, I returned to the workforce as a Spanish teacher at their school, Hilton Elementary, and discovered a new passion for teaching. I had never had a workplace where I felt like I was part of a team with such purpose. We spent our lunch breaks talking about our students and how we could encourage them.
In 2012, I was elected to the School Board on a platform of support for teachers and workforce development. I still feel like I'm on the teacher's team because I'm fighting for their resources, and I understand, first-hand, the challenges and joys of their important work in our community. Through the Virginia School Board Association, I've been a vocal advocate for education, and I helped write the final report for our Challenged Schools Taskforce in 2015. This report helped secure funding for extended learning programs in the Commonwealth.
I've also been a longtime environmental activist. I got my start in Virginia politics as a member of the Legislative Contact Team with the League of Conservation Voters. This work is also incredibly important to me, and something that I want to fight for in the General Assembly, if elected.
As a mother, an educator, an activist, and an entrepreneur, I know I can hit the ground running to bring positive change to my community when I become a member of the General Assembly.
Issues
Economy
David Yancey
David has a proven record of supporting legislation that makes it easier for Virginia businesses to operate and grow. As a business owner himself, David has first hand knowledge of how burdensome regulations and government red tape impact small businesses and their owners. That is why he introduced legislation that would require agencies to remove a regulation for each new regulation that was added. For his efforts to defend small businesses he has repeatedly received awards from the Virginia Chamber of Commerce.
David is also working to grow the Aerospace industry here in Newport News through his service on the Governor's Aerospace Advisory Board and by securing $4.2 million in funding to support the expansion of Jefferson Lab. In addition, he regularly lobbies aerospace firms to locate here on the Peninsula.
Not only has Delegate Yancey supported the employees of the Newport News Shipyard by working with them to provide assistance during periods of layoffs, he also has supported legislation for the shipyard and secured funding for projects, including the current work on the foundry building.
As he continues to work on behalf of his constituents, Delegate David Yancey will continue to be a leader in improving Virginia's economy and supporting pro-business policies to encourage growth and competitiveness.
Shelly Simonds
As Delegate, Shelly's number one priority will be creating a Virginia economy that works for everyone. Too many of our citizens miss out on the American dream. This is why Shelly is dedicated to bringing good, well-paying jobs to Newport News, and why she strongly supports raising the minimum wage. Economic growth should benefit everyone.
And to turn that belief into a reality, Shelly is committed to developing our workforce, investing in working families, strengthening small businesses, and empowering women at work.
Education
David Yancey
As a member of the House Education Committee, David is an advocate for students and teachers. He has worked to reform the Standards of Learning so that the focus is on student learning and achievement instead of test taking and bureaucracy.
David has also supported budget items to increase pay for our teachers and funding for teachers' professional development, because success in the classroom starts with a qualified teacher. He works with local school officials to address their needs in the legislature, including passing legislation that helped get qualified teachers in the classrooms.
One example of his assisting a local school is when he helped the PTA at R.O. Nelson Elementary School PTA receive a $1,500 donation from CSX Railroad. David encouraged the school to apply for Beyond Our Rails, an outreach program the company. He then reached out to CSX to help expedite the process and get the funding to the school in time to meet the student's needs.
Shelly Simonds
As a Newport News School Board member and former Spanish teacher, Shelly has the experience to fight for the highest quality education for our children. She is a longtime advocate for excellence in public schools, and will bring bold ideas and meaningful programs to our children's education.
Shelly is focusing her efforts on investing in teachers, connecting students to careers, and closing the achievement gap.
Environment
David Yancey
David recognizes the impact that rising waters in Hampton Roads have on the community, particularly in the Hilton section of Newport News. In response he introduced language in the budget to provide funding for storm water runoff. He also has introduced several pieces of legislation supporting the solar industry in Virginia. As a result of this legislation being enacted, he has received awards from the Sierra Club and from a regional Solar Energy Association.
Shelly Simonds
Shelly got her start in politics as an environmental activist working with the League of Conservation Voters. As Delegate, Shelly will be a staunch defender of our environment, and will fight to make Newport News a green city with a bright future.
She will focus her efforts on fighting for sustainable, green communities, supporting clean energy, funding City Farm, and reducing traffic by expanding transit solutions.
Infrastructure
David Yancey
As your Delegate, David understands that the more time we spend sitting in traffic the less time we get to spend with our families. He also knows that to keep business growing on the Peninsula, there has to be a good transportation network. When he ran for office his priority was getting I-64 on the Peninsula expanded, and he has delivered on that promise. The expansion of I-64 is on schedule and on budget and when other politicians have tried to reallocate funding from the Peninsula, David has fought to keep the funding in place. Once completed the project will expand I-64 to three lanes in each direction all the way to Williamsburg.
Last year David led a regional effort to allocate $4.4 billion for a project that will add an extra lane in each direction to the Hampton Roads Bridge Tunnel. To accomplish this he had to work with public officials from the region as well as with administration at Hampton University. One of his top priorities was protecting the historic areas of the university and ensuring they were involved in the entire process. This project will be complete in 2024 and will help alleviate traffic congestion on the Peninsula.
Moving forward David will continue to work with others to ensure that the Peninsula gets its fair share of transportation dollars, and helping to reduce traffic congestion on the Peninsula.
Shelly Simonds
Safety
David Yancey
David understands the impact crime can have on a person's life. He has experienced it first hand when his father was assaulted while walking home one evening. As a result he has worked with the local police department and victims organizations to introduce legislation that helps them do their job and put criminals behind bars. He successfully passed a law to provide victims of human trafficking privacy when they are working with law enforcement. He introduced legislation that would impose higher penalties for crimes committed by gang members selling drugs. Both of these initiatives were a direct result of his meetings with police administration and ride-alongs with the police.
Shelly Simonds
Shelly knows criminal justice reform in Virginia needs to be a bipartisan effort, and she looks forward to getting to Richmond to work with Republicans on this crucial issue. Virginia has the 8th highest incarceration rate in the country, with many people convicted for nonviolent drug offenses. We spend $25,000 per inmate per year—money that could be used to fix our roads and bridges and invest in our children's' future. We as a state can reduce crime and save money on incarceration if we work together on adopting reforms that have already worked in other states.
Among Shelly's priorities for Criminal Justice reform are advocating for preventative reform, and strong community policing.
Civil Rights
Shelly Simonds
Shelly is a strong advocate for civil rights and will always stand up to defend vulnerable members of our community. We need stronger leadership in the General Assembly to stand up to hatred and bigotry now more than ever.
Shelly is committed to addressing racism and religious bigotry, as well as LGBTQ rights.
Racism and Religious Bigotry
As a longtime member of the NAACP, Shelly knows we need a leader in Richmond who isn't afraid to stand up to racism in all its forms. At a time when racism and religious bigotry are on the march across America, getting too close to home, Shelly knows we need a Delegate who will stand up to prejudice, divisiveness and hatred. Shelly will always stand strong with our minority communities and will always vigorously oppose and protest efforts to sow division based on race or creed.
LGTBQ Rights
Shelly believes members of the LGBTQ community must have equal rights before the law. She'll always defend non-discrimination protections in the workplace. She knows how important it is that we work to create a society where our LGBTQ youth are happy and healthy, instead of disproportionately affected by mental health issues and suicide. In Richmond, she will support LGBTQ anti-discrimination bills in public service and housing.
Health Care
Shelly Simonds
Shelly believes healthcare is one of the defining issues of our time. Too many Virginians don't have access to the care they need and drug prices are too high.
As Delegate, Shelly will make a priority of defending Healthcare and reducing drug prices, and making sure we protect women's healthcare rights.