Summary
Managed SAIC division and operation. Focused on regional transportation policy analysis, primarily in support of the Federal Highway Administration.
While Mayor, the City of Fairfax implemented a trolley car system between downtown Fairfax and Mason when there were only 6,000 students.  Ridership was insufficient to continue it.
Information
Web: LinkedIn  Fairfax City website  Workhouse website
Email: john.mason35@cox.net
Address:  22030
Biosketch
John Mason has been a career Army officer, retiring as a colonel; professionally associated with Science Applications International Corporation (SAIC), where he previously was a vice president and director, Transportation and Policy Analysis Center.  In the civic arena he was previously a council member and mayor of the City of Fairfax (Virginia).
Regionally, then-Mayor Mason served on the National Capital Region TransportationPlanning Board (TPB) (chair in 2001), Metropolitan Washington Council of Governments (MWCOG) , Metropolitan Washington Air Quality Committee (MWAQC), Northern Virginia Transportation Commission (NVTC) (chair in 1993), and the Transportation Coordination Council (TCC) of Northern Virginia (vice chair).  In 1997, then-Mayor Mason received theElizabeth and David Scull Metropolitan Service Award, given to the elected official who has contributed most significantly to the enhancement of intergovernmental cooperation in the metropolitan Washington region.
As a result of his collaborative leadership in addressing the Pickett Road tank farm leak, then-Mayor Mason was the first non-EPA recipient of the U.S. Environmental Protection Agency'sOutstanding Stakeholder Involvement Award.
Nationally, he has been a member of the board of the Association of Metropolitan Planning Organizations (AMPO) (chair in 2000).  An Eagle Scout, John Mason has served as a vice president on the executive board of the National Capital Area Council, Boy Scouts of America and chaired its Strategic Plan Task Force and Gathering of Eagles, NCAC's National Eagle Scout Association committee.  Previously, he served on the board of the National Capital Area Chapter, American Red Cross.
John Mason is a strong supporter of the arts in the Fairfax community, recognizing that it is both an important component of the region's quality of life as well as a contributor to a strong economy.  In recognition of his support to the Fairfax Symphony Orchestra, he was its 1993Pyramid Award recipient as a local civic leader who has contributed to the success of the Symphony. He is among the founders of Fairfax Spotlight on the Arts.  He served on the board of the Arts Council of Fairfax County (to include being chairman) and continues to serve on the Arts at Mason Partnership.  In 2004, he was awarded the Jinx Hazel Arts Citizen of the Year by the Arts Council.
John Mason retired from the U.S. Army as a colonel, having served 21 years, to include two tours in Vietnam.  He is the recipient of the Legion of Merit with Oak Leaf Cluster, the Bronze Star with two Oak Leaf Clusters, the Meritorious Service Medal with Oak Leaf Cluster, Air Medal with four Oak Leaf Clusters, and the Army Commendation Medal with Oak Leaf Cluster.  He was also awarded airborne badge, Ranger tab, and Vietnamese armor badge.
John Mason holds a BA (History) from the University of Massachusetts and a MA (Political Science) from New York University.  He and his wife have been married 53 years and have three adult children (John, Jr., Joanna, and Jeffrey) and four grandchildren.
Articles
John Mason and a Changing City
Former mayor has lived in the Fairfax community for over 30 years.
August 6, 2007 | Fairfax Connection
Since his arrival in the area in 1975, John Mason has been an active member of the Fairfax area. He served on the City Council from 1986-1990 and was mayor of the city of Fairfax from 1990-2002. Although he still holds several key community concerns — namely the revitalization of several important areas around town — he's now retired and enjoys spending time with his grandchildren and exploring Fairfax County's vast trail system. Here, Mason opens up about his view on Fairfax's biggest challenges, his favorite community spots and how the area's changed over the years. Read more.
John Mason Named Interim President and CEO at Workhouse
Longtime devotee of the arts in various posts
By Shawn Drury | April 13, 2011 | Lorton Patch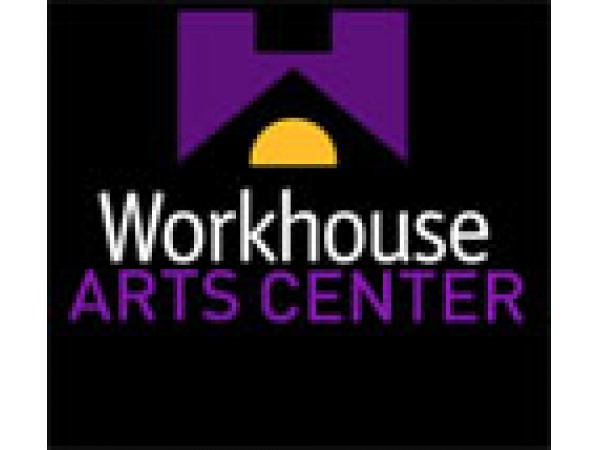 In a press release earlier today, it was announced that the board of the Lorton Arts Foundation, which operates the Workhouse Arts Center on Ox Road, has named former Fairfax Mayor John Mason interim President and CEO.
Mason replaces Sharon Mason (no relation) . John Mason has a lengthy history of working with and supporting the arts. Mason is a founder and president of Fairfax Spotlight on the Arts, Inc., a former Chairman of the Arts Council of Fairfax County, and past president of the Fairfax Symphony. He serves on the Board of the Arts Partnership at George Mason University, and for the past year has advised the Lorton Arts Foundation as a member of its Governance Committee. Mason was mayor of Fairfax from 1990 to 2002.
"The Workhouse is becoming one of the most interesting arts destinations in the country," he said. "I am honored to help it get there."
Video
John Mason Oral History Interview Segment
Published on Jul 22, 2016 | University Libraries SCRC
This is a segment from an oral history of John Mason conducted in 2008 by Leah Donnelly and Robert Vay, In this segment, former Fairfax mayor John Mason describes the growing relationship between Mason and the surrounding community of Fairfax County, with special regard to the creation of the DeLaski Performing Arts Center and its service to the community.