Summary
Jim McLean is VP of Media for Air Networks. Jim is the lead designer of Air Network's Aircasting system that provides hub producers the tools to create mobile and studio video recordings and live streams.  He is also a member of the Virginia onAir Advisory Board consulting on how to adapt onAir media technologies for the Hub.
Jim is an Instructional Technology/Visual Media Specialist for George Mason University. He received a MFA from American University and a BA from George Mason.
About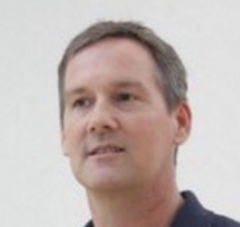 Jim McLean is an experienced Instructional Technology consultant with a demonstrated history working in higher education. Jim is highly skilled in media management and distribution (Kaltura Media), Content Management Systems (Drupal, WordPress, CommonSpot), Learning Management Systems (Blackboard/Sakai/Google Education), IT/Enterprise Service Management (EasyVista, TeamDynamix) e-Learning, Instructional Design, XR/MR/VR/AR applications and development, 360° video production, photogrammetry, 3d design and FDM printing, and live video streaming (LiveStream, Kaltura Live, OBS/YouTube). Prior to his educational endeavors, Jim also had a prolific career in photojournalism with Gannet, UPI, and the USO where his photography appeared on the pages of Der Spiegel, Entertainment Weekly, and the Boston Globe to name a few.
Experience
Education
Work Experience
Contact
Email: onAir Networks, George Mason University
Zipcode: 20124
Web
Websites
Papers
Articles
Jim McLean is George Mason University's December Employee of the Month
By: Damian Cristodero
Mason News – December 7, 2018
Jim McLean is involved in so many things at George Mason University he cannot name them all without a few silent moments to ponder.
Let's see, there is his work, generally, as an instructional technologist with the Online Learning Resources group. He is the administrator for the media platform for the university's Blackboard system. His workshops and training consultations instruct faculty how to best capture and integrate media into their courses and organizations.
He works with instructional designers in George Mason's Online Course Development Institute, and with the Assistive Technology Initiative. And he is establish an immersive technology space, Th3 BuilD, that will concentrate on teaching and using 3-D printing, 360 video, and virtual and augmented reality program