Summary
Current Position: Juvenile probation counselor
Affiliation: Democrat
Candidate: 2019 State Delegate
Overview: N/A
Twitter
About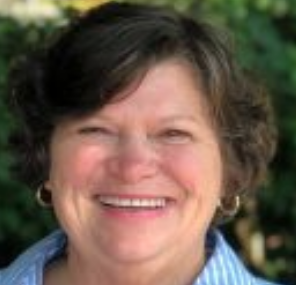 Source: Campaign page
nn is a graduate of Old Dominion University with a degree in psychology. As a teenager, she worked in a home for mentally ill teenagers, volunteered in a juvenile court service unit in Norfolk supporting teenagers on probation, and served as an advisor to a youth group at St. Andrews Church in Norfolk. Following her graduation, Ann began work as a juvenile probation counselor in Orange County.​
Ann was instrumental in the establishment of the Orange County Youth Commission and the Orange County Youth Council, working with a start-up research grant and a core group of citizens to create these vital public resources. As an ongoing advisor to the group, Ann helped set up "dragnet" dances for teens on Friday nights, developed the first Festival of Arts and Sciences for the county school system, created a health fair, and started an annual Law Day at the high school, and established the Outstanding Youth Advocate and the Youth Award. She coordinated with the school board and the youth council to create a new system-wide drug policy, advocated for county funding of a new Orange County Office on Youth, and subsequently helped establish the Orange County Recreation Department.
Ann has served as a substitute teacher with the Orange County schools, on the board of the Orange County Fair, and on a Virginia board focusing on teenage alcohol concerns. She set up an in-school-suspension program and later developed a program for teenagers with discipline problems called REACH for Orange High School. Ann was also instrumental in leading a community action group that successfully advocated for the relocation of a cell tower in the Locust Dale neighborhood.​
Ann has been married to her husband, Michael, since 1978. They have lived in Madison since 1980. For several years, she was a stay-at-home mom for her three children: Sarah, Katherine, and Michael. She continued to volunteer with her church, preschools, and the PTO, where she started a school newspaper, spear headed the annual fall fundraiser, and the first Orange Elementary Book Festival. At her home, Ann launched the Locust Dale Farm Riding program for children and ran a summer camp. She also volunteered with both the Madison 4-H and the Orange 4-H.
​
In 1997, Ann and Michael lost their six-year-old son in an automobile accident. Her husband suffered a brain injury in the accident. During this time, Ann stayed close to home with her family, supporting her husband's recovery and raising her daughters. As her family began to heal, she resumed some of her volunteer work within the community, while also helping care for aging parents. Michael's Gift, a charity established in her son's name , provides financial support to children in Orange County for recreational activities and esteem building programs. The fund is managed by the Orange County Office on Youth.
A determined citizen activist, Ann believes that progress takes hard work and commitment. She offers a resourceful outlook and a firm resolve to the challenges that face the 30th District. Ann's grassroots campaign is much like her legacy of local volunteering and hands-on advocacy—a spirited, neighbor-to-neighbor outreach effort to build support for a candidate who will represent the values and aspirations of hard-working, rural Virginians. She would be honored to represent the 30th District in the Virginia General Assembly.

Ann Ridgeway is a native Virginian who has worked with youth and families for much of her life. She brings a love of faith, family, community, and Virginia values to her aspiration for public office. Ann is running as a Democrat for the Virginia House of Delegates in the 30th District.
Born in Fredericksburg, Ann is the daughter of Thomas G. Faulkner Jr., an Episcopal minister, and Mary B. Faulkner. Her parents were dedicated community activists and advocates for the underprivileged. They worked in a team ministry, fostered several teenagers, and starting numerous area programs to benefit youth, the elderly, and families in need. Mary Faulkner also started the Fredericksburg Interfaith Council. Both of Ann's parent were active in the civil rights movement, inspiring Ann from an early age to work for social and economic justice for all.
Experience
Work Experience
Contact
Email:
Web
Campaign Site, Twitter, Facebook
Issues
Education
As the mother of three children who attended Orange County Public Schools and as a former teacher in the same system, I am well aware of the need to increase funding and resources for rural schools to provide our students with a high-quality education. The school systems, staff, teachers, and school board members in the 30th District are dedicated to giving their students the best education they can deliver, and we owe them our support.
Teachers in our region need incentives to stay in a rural school system. As a teacher's family grows, they often realize that they need to move to another county that will increase their pay and benefits. Those who love the rural area will sometimes stay in the county and commute to a higher paying county. Virginia has one of the highest pay gaps for teacher salaries in the country, well below the average salary for college graduates.
Many of our school buildings require significant upgrades and modernization to improve the learning environment for students and teachers, while ensuring their wellness and safety. Infrastructure upgrades must include advanced technology to prepare our students to meet future employment requirements. Teaching a lifelong love of learning and helping our students develop critical thinking skills are required for success in today's job market; while most educators agree that simply "teaching to the test" will not prepare them for the future. All Virginia students should have the opportunity to the same excellent education regardless of where they live.​
Students starting school in the 30th District need full-day preschool to prepare them to take full advantage of a formal education. All of our students need the opportunity to excel not only in academics but also in vocational and technology training that will meet the needs of the future and ensure job opportunities. I believe that the state should support county efforts to enable all students in the Commonwealth to have an equal educational opportunity.
Environment
We are all members of a global family, part of a living planet in a universe that is constantly changing. As a part of this earthly family, we all need to be aware of what we can do each day to keep our planet and its environment healthy.​
Clean water and air are important to all living creatures. What happens to the water happens to all of us. We need to protect our streams and waterways. Our farmers need water to grow crops and the food we eat. I have never met a farmer who did not respect the land and soil. They live their lives out of doors and develop a love of nature and the rhythm of the changing seasons. Farmers have to work with nature in order to grow their crops and raise livestock—nature is the one constant that cannot be controlled.​
Plastic is everywhere, we all need to work on reducing the use of "one use" plastics, straws, cups, tableware, and take-out containers. What we see floating in the oceans is a small part of the big picture, tiny micro-plastics are being found in the deepest parts of our oceans. Changing behavior is the only way to reduce plastic use—what we do does matter.
Global warming is real and our government must address this and establish the changes that will protect the lives of our children and grandchildren. Action needs to be taken now to reduce our carbon emissions. We need to develop renewable energy sources and work toward becoming less dependent on oil. We need to fund alternative energy programs and support companies that are developing solar and wind energy. We must work together to leave our children a safe and secure environment and a promising future.
Health Care
Mental and Behavioral Healthcare
For too long, people have struggled with the stigma that mental health issues may bring to their family and loved ones. Mental and behavioral health is a subject that we are all aware of through our relationships in our own families and with others we care about.
The shootings at Columbine High School, Virginia Tech, Sandy Hook Elementary School, and more recently in Parkland, Florida, have made students, school personnel, and parents fully realize we are all at risk. Close to home in the 30th District, the opioid crisis is something that has enabled us all to understand that no one is immune. One would think that given the findings of these threats and their connection with mental health issues, funding for counseling and therapy would be at the forefront of a budget debate.
When I began working in Orange County in 1977, the Orange Mental Health Clinic was staffed with a full complement of counselors and psychiatrists who worked to help the people of Orange. I was able to refer a family in need and get an intake within a week. Madison County and Culpeper also had fully staffed clinics. There were group homes and other facilities that I could use to refer my probationers to address their needs. Yet now that we find that the needs are far greater than in the past, our mental health system has NOT kept up with services. It is no wonder that people who have emotional and mental health issues are not being referred for services, when the system is so lacking. When discussing this with doctors or social workers, they can only express their frustration—the problem is so large and services simply not available.
I will work to get the Virginia Department of Behavioral Health and Developmental Services the funds that are needed to help our citizens with the mental health and drug addiction services that should be in place. Having a lack of services creates major problems for families, neighborhoods, communities, and the state. Law enforcement needs to have the backing of a strong mental health system to help them address the difficult issues of drug addiction and mental health problems that are endangering our communities.
I believe healthcare is a human right. I support the Virginia Medicaid expansion that has provided nearly 400,000 Virginians with much-needed access to healthcare, while also relieving our hospitals from having to cover uncompensated and expensive emergency room care. I also support the highly effective Children's Health Insurance Program (CHIP) and the vital services this program supports for Virginia's children. I will work to protect Medicaid expansion and fully fund the Department of Medical Assistance Services (DMAS).
I support women's access to safe reproductive healthcare, and respect the rights of women to make healthcare decisions with their families and without intrusive government intervention. I also strongly support the availability of affordable birth control for men and woman to prevent an unplanned pregnancy.
Many Virginians are having a difficult time paying the high premiums of their healthcare insurance as well as high deductibles they have to pay out of pocket. The cost of some prescription drugs are much higher in the United States than other countries. I will give a voice to the Virginians in the 30th District who are struggling with these barriers to safe and affordable healthcare.
Infrastructure
The 30th District needs access to high-speed rural broadband. Our students need broadband for educational purposes, with many textbooks and resources available online. Colleges offer online courses that are difficult for many students in our district to access. Many employers rely on online job applications. Farmers need to use the internet to keep up with the demands of the agricultural business. Many companies allow people to work from home, which can open up more jobs and increase the tax base for our community if broadband were available. Companies that can offer jobs for our citizens are not interested in coming to an area that does not offer access to high-speed broadband because this is a requirement for all aspects of business and marketing.​
It is not acceptable for 30th District residents to be left behind in the age of information. I will focus on funding and strategies to bring high-speed broadband to our communities and give everyone affordable access to the internet.
Safety
I am a common-sense person. I am also a gun owner. As I've been meeting with residents of the 30th District over the past several months, I have talked with gun owners who are concerned about their guns being confiscated. Simply put, that is not going to happen—no matter which party is in power at the state or federal level. The 2nd Amendment guarantees the right to own a gun and the Supreme Court has upheld that Constitutional right.
I will always side with law enforcement on safe gun legislation. These men and women risk their lives daily for our protection. We must support them by passing safe gun legislation in our Commonwealth. Many measures to prevent gun suicide and other forms of violence with firearms are overwhelmingly supported by law enforcement agencies nationwide.
In Virginia, an extreme risk protection order or "red flag" law, would help prevent suicides and violent attacks such as the Parkland murders. Limits on high-capacity magazines, suppressors, and assault weapons are also measures that we should carefully consider, as are universal background checks. The Virginia Senate and House of Delegates must put their partisanship aside and work together on common sense gun legislation reform. Many states have already begun to see positive results from legislation enacted to date. Maryland, Connecticut, and Indiana, for example, have seen reductions in gun suicides and violence as a result of red flag laws that are strongly supported by law enforcement agencies. Maryland law enforcement officers, for example, have documented the prevention of several potential tragedies through the temporary, court-approved removal of guns from unstable individuals.
We must act to address the gun violence crisis in our state and nation and support our police and those who serve to protect us.
Veterans
In fulfilling their oaths to support and defend the Constitution against all enemies, foreign and domestic, veterans and their families have made sacrifices unimaginable to most Americans, I am committed to working with all agencies at the federal and state level to ensure that Virginia's veterans receive the care and support they deserve from a thankful nation. ​
The top issues faced by veterans are access to quality health care through, including mental health treatment and family support to reduce suicides and PTSD. Improvements to the Veterans Administration are vital. I will strive to see that current veterans' transition to civilian life is seamless through credentialing, education and job training. It is the least we can do.