Summary
Current Position: State Delegate for District 69 since 2010
Affiliation: Democrat
Betsy Carr was elected to the Virginia House of Delegates in 2009 representing parts of the City of Richmond and the County of Chesterfield on both sides of the James River.
In the House of Delegates she serves on the Appropriations, Transportation, General Laws, and Rules Committees. She also serves on the Joint Legislative Audit and Review Commission, the Commission on Employee Retirement Security and Pension Reform, the Joint Commission on Administrative Rules, the Martin Luther King Jr. Memorial Commission, and the Virginia Housing Commission. She is Treasurer of the House Democratic Caucus.
Below is a clip from my participation in the General Laws Committee aircast on May 12, 2021.  See my Top News for complete YouTube recording.
News & Events
General Laws Committee aircast- Host, Delegate David Bulova
May 12, 2021 – 6:00 pm to 6:55 pm (ET)
This aircast was focused on the recent activities of House General Laws committee. A recording of this livestream is also archived in the Virginia onAir YouTube channel. The links below will open the YouTube video as a new tab and start at the designated time.
00:00 Jordan Toledo, Aircast Curator, introduces aircast
0:39 Jordan Toledo introduces Delegate David Bulova, Chair of the Virginia House of Delegates General Laws Committee
1:35 David Bulova explains what the General Laws Committee does
7:23 Delegate Betsy Carr, Chair of the Open Government/Procurement Subcommittee, discusses her committee's activities
11:25 Delegate Chris Hurst, Chair of the Professions/Occupations and Administrative Process Subcommittee discusses his committee's activitie
19:10 What happens when General Assembly is not in session
24:51 Megan Rhyne, Executive Director, Virginia Council for Open Government … Question for all 3 delegates …What can be done to cut down on the number of bills that are left in committee without receiving a hearing?
31:45 Nanayaa Obeng, Senior Global Politics major at GMU and Democracy onAir intern … Question for David Bulova … How have the universities addressed HB 1529 promoting greater transparency for donations?
35:15 Todd Gillette, Democracy onAir Chair with a PhD from GMU … Question for Betsy Carr and Chris Hurst …. What are your views on the Freedom of Information Act bills passed this year, HB 1931, expanding the use of virtual meetings, and HB 2004, expanding the required release of certain information related to criminal investigations? Also, are there related issues you would like to address in 2022?
45:07 Dr. Meredith Cary, Virginia resident and one of Delegate Bulova's constituents … A "thank you" addressed to all delegates … As a licensed psychologist in Virginia, I would like to voice appreciation for the State's being at the forefront for taking legislation action (April 2020) to extend telepsychology services to non-Virginia licensed psychologists for telehealth.
47:00 Closing
50:40 Short demo of how to find information about the General Laws Committee and the Delegates
The firestorm caused by the Windsor police officer who pepper sprayed an African-American Army officer may end up changing the relationship between money and policing in Virginia.
Delegate Betsy Carr of Richmond says this incident reveals why police departments and sheriff's offices should be de-incentivized from making traffic stops.  "Police are incentivized if they're going to get money from it just to make more traffic stops, and a lot of time Black and brown folks are the people who are bearing the brunt of this."
But Dana Schrad at the police chiefs association says local governments get that money, not police.  "The financial incentive is not on the part of the police department," Schrad argues. "It might be on the part of the locality. But the locality has always expressed that their chief concern is that speeding on that route that goes through their community presents risks for the business owners and presents risks for the residents, and they want to see speeding laws enforced."
i
See link above for latest Delegate Carr endorsements including Senator Ghazala Hashmi and Delegate Delores McQuinn.
i
"I look to a day when people will not be judged by the color of their skin, but by the content of their character." – Martin Luther King, Jr.
Dear Friend,
The 2021 legislative session is in full swing. The House of Delegates meets virtually to conduct business while the Senate meets at the Science Museum of Virginia. While the environment is certainly different, I have enjoyed continuing to meet with many constituents and advocacy groups about their priorities.
SESSION UPDATE
The two Chambers of the General Assembly are approaching "Crossover" – when the legislation passed in the House moves to the Senate for consideration and vice versa.
It is an honor to have all of my bills pass the House of Delegates this session:
I am also proud to support the following legislation:
Abolishing the Death Penalty

Reviewing the racial and ethnic impact for proposed criminal justice bills

Ensuring paid sick leave for workers

Tax rebates for Electric Vehicles

Legalizing and regulating marijuana – focusing on social and economic equity

Prohibiting firearms in polling places

Establishing and funding the "Get Skilled, Get a Job, Give Back" (G3) Program

Transit equity and modernization study

Ensuring tenant rights and protections

Providing abortion coverage under health benefits

Entering the National Popular Vote Compact

Requiring law enforcement officers to report wrongdoings by other officers

Community and environmental justice outreach

Ending qualified immunity for law enforcement officers

Establishing the Produce Rx Program to address food insecurity

Establishing a process for automatic expungement

Protecting domestic workers under the Virginia Human Rights Act

Facilitating the administration of the COVID-19 vaccine

Recognizing racism as a public health crisis
Review my co-sponsored legislation
Budget Amendments that I have introduced:
Restoring funding for nursing homes with special populations (at the request of the Virginia Home)

Establishing a pediatric cancer research fund

Providing for additional English Learner Teachers (at the request of Richmond Public Schools)

Increasing funding for the Tuition Assistance Grant (TAG) program

Supporting Solar Hands-On Instructional Network of Excellence (SHINE)

Restoring funding for local libraries

Planning and establishing the Fetal and Infant Mortality Review Team (at the request of NARAL and Birth in Color)

Providing Medicaid support for Mobile Vision Clinics for Kids

Funding demographic services for aging groups (at the request of Senior Connections)

Increasing funding for the Family and Children's Trust (FACT) Fund (at the request of Voices for Virginia's Children)

Restoring funding for the marine archaeology program

Creating urban green space at the Science Museum of Virginia

Increasing funding for the VCU Wilder School's RISE initiative to confront racial equity and social justice work in public affairs
Legislative Resources & How-Tos
Participating in the Legislative Session
Watch: All House and Senate committees, subcommittees, and floor sessions are live-streamed and available to the public. Visit the Virginia General Assembly website and click on "Members and Session" on the left-hand side of the page.
Share Your Views: You have the opportunity to participate in the committee process through the new HODSpeak website. You can sign up to speak during the committee and can call in on either your computer or phone. Specific instructions are sent out in advance of the meeting after you sign up.
Track Legislation: You can use the Legislative Information System website to access bill information, committee information, and meeting schedules.
How to read a bill:
Regular font shows you what the Code of Virginia already says

Italicized font means that language is being added to the Code of Virginia

Strikethrough means that language will be removed from the Code of Virginia

Bold font indicates a title or headers
COVID-19 UPDATES
Addressing this pandemic has been a priority of mine since early last year. I have been working closely with my General Assembly colleagues to pass emergency legislation, HB 2333, to expand the capacity of vaccine distribution efforts. However, the critical issue now is to supply Virginians with sufficient doses of the COVID-19 vaccine, which comes from the federal government. I am extremely appreciative of all the work put in by President Biden to speed up production and try to make up for the deficiencies of the last Administration.
I will continue to work tirelessly to ensure all my constituents have quick, easy, and equitable access to vaccines across my district.
Vaccinating Virginia
Virginia ranks 10th among all states for percent of the population that has received at least one dose of the COVID-19 vaccine and 12th for percent of available doses administered.

Soon, there will be a new statewide pre-registration system to improve the process and allow individuals to confirm their pre-registration status at any time.

Call the Virginia Department of Health's Call Center at 877-ASK-VDH3 (877-275-8345) for assistance with questions and pre-registration. Assistance is available in English, Spanish, and other languages and the call center's capacity is expected to increase exponentially to help ensure folks receive the answers they need.

It is important to remember that Virginia – and all states – rely on the federal government to distribute vaccine doses. This is based on population. Virginia is receiving around 105,000 doses per week. President Biden has announced an increased distribution of 16% but it may be weeks before we see a significant increase.

Once Virginia receives doses, they distribute the doses proportionally to each local health district.

All local health districts are in Phase 1b of vaccine eligibility, meaning around 50% of all Virginians are now eligible. There is flexibility in how doses are administered to individuals, but roughly half of the available supply is dedicated to people aged 65 or older.
At this point, there are simply not enough available doses yet for everyone who is eligible to receive them. Virginia will not be able to meet the demand until March or April.
If you are eligible based on occupation, please check with your employer to see if arrangements are being made.

If you are eligible based on age or medical condition, then please register with the local health department in the locality in which you live.
If you receive a first dose of the vaccine, you WILL receive the second dose three or four weeks later.
Watch Dr. Danny Avula, Virginia Vaccine Coordinator and Director of the Richmond & Henrico Health District, present information on vaccinations to the House Appropriations committee on January 22:
THANK YOU
It is an honor to serve you in the General Assembly. If you have any questions, concerns, or issues that I can help address, please email me at delegate.carr@betsycarr.org or call 804-698-1069. I am available to meet with you or your civic association or community group via a web call to discuss your legislative priorities. Finally, I am happy to share that you can now find me on Twitter (@delbetsycarr) as well. I look forward to staying in touch.
Sincerely,
Betsy B. Carr
About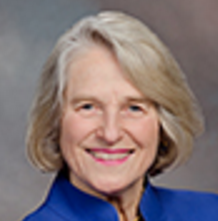 Source: Campaign page
Betsy Carr was elected to the Virginia House of Delegates in 2009 representing parts of the City of Richmond and the County of Chesterfield on both sides of the James River. In the House of Delegates she serves on the Appropriations, Transportation, General Laws, and Rules Committees. She also serves on the Joint Legislative Audit and Review Commission, the Commission on Employee Retirement Security and Pension Reform, the Joint Commission on Administrative Rules, the Martin Luther King Jr. Memorial Commission, and the Virginia Housing Commission. She is Treasurer of the House Democratic Caucus.
In addition to serving as a delegate, she also served for 16 years as outreach director at St. Paul's Episcopal Church in downtown Richmond. She is a founder and past director of the Micah Initiative, which involves over 120 faith communities in partnerships with 25 city elementary schools, providing over 1,700 mentors, tutors and volunteers. This program is serving as a model for other similar partnerships in the country.
Betsy represented the fifth district of the City of Richmond on the Richmond School Board from 2006-2010. On the School Board, she chaired the Facilities Committee, served on the Audit and Finance Committees and represented the Board on the Community Partnerships Committee.
Previously, Betsy has worked as supervisor of statewide programs at the Virginia Museum of Fine Arts, community relations and resource development chairperson at the University of Richmond's Women's Resource Center, and as a Development Associate at the Virginia Historical Society. While active in the Junior League she chaired the training committee.
She is a graduate of Hope in the Cities' Connecting Communities Fellowship Program and studied at the University of Richmond's Management Training Institute. In 2005, Betsy was selected to receive one of the YWCA's Outstanding Women Awards. In 2008 she served on the Virginia State Capitol Civil Rights Memorial Celebration Committee. An exhibition of Betsy's photographs, taken during a World Neighbors trip to Mali, Africa, hangs in the Wilder Museum at Virginia Union University.
Betsy is an honors graduate of Hollins College (now Hollins University). She is the first Hollins graduate to be elected to serve in the Virginia General Assembly. She has three grown sons and four grandchildren.
Experience
Work Experience
Outreach Director (St. Paul's Episcopal Church, Richmond, retired)
Education
Awards
YWCA, Outstanding Woman (2005)
Virginia League of Conservation Voters, Legislative Hero (2010, 2011, 2012, 2013, 2014, 2015, 2016, 2017)
Virginia Asian Chamber of Commerce Award (2016)
American Council of Engineering Companies of Virginia Award (2017)
Virginia Transit Association Award (2017)
Personal
Birth Year: 1946
Place of Birth: Norfolk, VA
Gender: Female
Race(s): Caucasian
Religion: Episcopalian
Children: Thomas, Gordon, and James
Membership & Affiliation: St. Paul's Episcopal Church
Contact
Legislative Assistant: Olivia Garrett
Administrative Assistant During Session: Claire Martin
Email:
Offices
Capitol Office
Pocahontas Building
900 E. Main St,
Richmond, Virginia 23219
Phone: (804) 698-1069
District Office
P.O. Box 406
Richmond, VA 23218
Office:
Phone: (804) 698-1069
Web
Government Page, Campaign Site
Politics
Recent Elections
2019 State Delegate
| | | |
| --- | --- | --- |
| Betsy B. Carr (D) | 18,935 | 97.64% |
| Write-In (Write-in) | 458 | 2.36% |
| TOTAL | 19,393 | |
Finances
Source: VPAP
Committees
Committees
Rules
General Laws
Transportation
Appropriations
Subcommittees
Appropriations – Compensation and Retirement Subcommittee
Appropriations – Higher Education Subcommittee
Appropriations – Transportation Subcommittee
General Laws – Subcommittee #1
General Laws – Subcommittee #4
Transportation – Subcommittee #1
Transportation – Subcommittee #4
Rules – Standards of Conduct Subcommittee
Rules – Joint Rules
Appointments
New Legislation
Source: Virginia Legislative Information System