Summary
Current Position: State Delegate for VA House District 62
Affiliation: Republican
Overview:
As a parent, I want the best for my children and yours – safe, nurturing schools; highly qualified teachers; and equal opportunities for every child. As a small business owner, I want graduates who are prepared for the workforce with strong values, critical thinking skills, and a drive to work hard. I want high quality, good paying jobs for our families.
About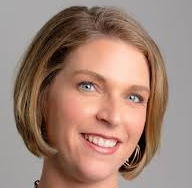 Source: Campaign page
Carrie was elected to the Chesterfield County School Board in November 2011 and has passionately served her community for eight years. She is the owner and founder of RudyCoyner, Attorneys at Law, located in Chesterfield where she has practiced business and real estate law for almost 15 years. Carrie holds bachelor's degrees in Spanish language and U.S. government from the University of Virginia and a juris doctorate from the University of Richmond, School of Law.
Carrie has served on the Board of Management for the Chester YMCA, Comprehensive Plan Steering Committee for Chesterfield County, Board of Directors for the Chesterfield County Chamber of Commerce, Elizabeth Scott Elementary School PTA Board, and currently serves as the children's choir director and adult Sunday school teacher at Chester United Methodist Church. Carrie and her husband Matt, have three children who are all students in Chesterfield County Public Schools.
SEVEN YEARS OF REAL RESULTS FOR FAMILIES
State-wide speaker on education and housing issues

Constant voice for equity in our schools

Chair, School Safety Task Force Working Group 4, Student Support Services

Leader in community revitalization projects

Smaller class sizes

More elective choices for students

Improved safety in our schools

Wellness initiatives in elementary schools

After school learning centers in our community

Expanded backpack food ministries

Supported upgrades to the auditorium sound system, parking lot lighting and baseball stadium at Thomas Dale High School

Led efforts in renaming Carver College & Career Academy

Increased English as a Second Language teachers in our schools

New construction – Enon Elementary & Harrowgate Elementary Schools

Increased musical instruments in our schools
Web
Politics
Recent Elections
2019 State Delegate for VA House District 62
| | | |
| --- | --- | --- |
| Carrie Emerson Coyner (R) | 13,182 | 55.10% |
| Lindsey M. Dougherty (D) | 10,701 | 44.73% |
| Write-In (Write-in) | 40 | 0.17% |
| TOTAL | 23,923 | |
Feedback
Overview
For Curator
The lead curator for this post is Katlyn Weiser.
If you have any content you would like to add to this post, submit it to katlynmjweiser@gmail.com.
See Curation Guidelines to learn more about how curators edit content and moderate comments.
For Politician
Send the lead curator your questions, suggestions, and endorsements.