Summary
Current Position: State Senator for District 34 since 2008
Affiliation: Democrat
Chap Petersen was first elected Senator for the 34th District in 2008. The 34th District includes the city of Fairfax and parts of Fairfax County.
Senator Petersen is Chair of the Agriculture, Conservation and Natural Resources Committee  and is a member of the Education and Health, Finance and Appropriations, Judiciary, and Rules committees. Senator Petersen was a member of the Virginia House of Delegates from 2002 to 2006.
News
Virginia's Department of Motor Vehicles offices are reopening for walk-in service three days a week.
Virginians can now visit all 75 DMV offices without an appointment each Tuesday, Thursday and Saturday, department officials announced Monday. Appointment-only service will be offered each Monday, Wednesday and Friday. Hours vary by location.
The department closed its offices at the beginning of the pandemic and reopened in May 2020 on an appointment-only basis. The General Assembly adopted a budget during this summer's special session that required the department to reopen customer service centers for walk-ups within two months. Sen. Chap Petersen, a Democrat representing Fairfax City, has called the DMV's hybrid plan "not satisfactory," because it isn't providing walk-in service every day, The Richmond Times-Dispatch reported.
The hybrid plan is popular with customers, according to the department, which said 77% of customers said in a survey that they want appointments to continue. More than 50 services are available online and others can be completed by mail, officials said.
More than a year after a watershed federal court ruling, Virginia is becoming a case study of whether environmental justice protections can get enshrined into law, or be stymied by legislative and regulatory fights.
In January 2020, the 4th U.S. Circuit Court of Appeals slammed the Virginia Department of Environmental Quality (DEQ) for failing to adequately study the risks of building a natural gas compressor station along the now-canceled Atlantic Coast pipeline in a community established by freed slaves after the Civil War. The landmark decision prompted DEQ to begin a rulemaking process for determining site suitability for projects seeking air permits.
The court ruling is also now gradually building momentum behind Virginia legislators' efforts to protect low-income and minority communities in the state, supporters say.
"Environmental justice is a huge priority," state Sen. Jennifer McClellan (D) told E&E News in a recent interview. "When you know that there are communities disproportionately impacted by these projects and you do nothing about it, that's definitely not justice."
"I think it's what the 4th Circuit case showed us is without more guidance from the Legislature, I'm not sure they're going to quite do it," she said.
A bill McClellan co-sponsored in the Virginia General Assembly this year would have required companies planning new major industrial pollution sources, like compressor stations and landfills, to prove they had conducted outreach to environmental justice communities before applying for a DEQ permit.
The bill had come out of a recommendation by the state's Council on Environmental Justice, an advisory body designed to study concerns of low-income and minority communities.
"You've got to really consider the impact the proposed project would have on the community," said McClellan, who represents Richmond. The bill did not advance out of committee, but McClellan said she's optimistic about the future of environmental justice reform in Virginia.
Three Virginia lawmakers say schools hoping to receive state dollars next year should be required to open for in-person learning in the fall.
At the Science Museum of Virginia on Wednesday, state Sens. Joe Morrissey, D-Richmond; Siobhan Dunnavant, R-Henrico; and Chap Petersen, D-Fairfax City, announced their intention to introduce a budget amendment this week to make state school funding contingent on a plan to welcome students back to classrooms, regardless of COVID-19 spread.
As of last month, 52 out of 132 school divisions were operating on a fully remote basis, according to the state education department; many have remained virtual since Gov. Ralph Northam last March ordered buildings shuttered to mitigate the spread of the potentially lethal virus.
The measure would streamline the requirements for health professionals who want to volunteer, and help identify more locations where the state could establish mass vaccination sites. It provides civil and criminal immunity to individuals and organizations acting within the provisions of the bill.
"I have people from the medical community that want to help," Dunnavant told members of the committee. "This is what they do. Our dentists, our doctors, our nurses, our nurse anesthetists, our NPs, this is what they do. They help people and they want to help us get this job done."The legislation has bipartisan support.
"Getting people vaccinated in the most efficient way possible is in our joint interest," said Sen. Chap Petersen (D-Fairfax). "I hope every senator will read this legislation and if they see fit, will put their name on it and take credit for it."
Lawmakers are considering a bill aimed at making sure guns are not available to people who shouldn't have them. Delegate Elizabeth Guzman is a Democrat from Prince William County who introduced a bill to create new penalties for gun owners who don't secure their firearms from people who live with them and aren't allowed to have a gun.
"If we're going to make the decision to live with someone, for the safety of our families, we will ensure that there is a criminal background check if it's going to be a stranger," Guzman explained.
"Anyone you live with? They should do a criminal background check," asked Petersen. That question was from Senator Chap Petersen, a Democrat from Fairfax City who's critical of the idea that people can be held liable for guns that are in the possession of someone they live with.
Twitter
About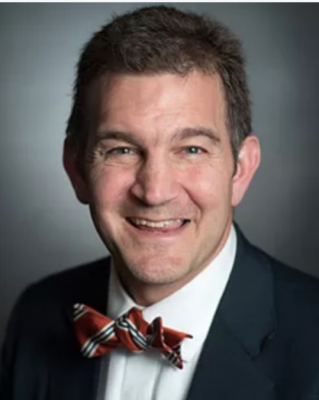 Source: Campaign page
John Chapman "Chap" Petersen represents central and western Fairfax in the Virginia State Senate. He grew up and lives in Fairfax City. His family has a long history in Fairfax.
Chap is a graduate of Fairfax High School (1986), Williams College (1990) and the University of Virginia Law School (1994).
Chap has been an attorney in private practice since 1994, successfully representing thousands of local people and businesses. In 2011, his peers selected him as one of thirty "Leaders of the Law" in Virginia.  His law firm, Chap Petersen & Associates, PLC, is located in downtown Fairfax, near the historic Fairfax County courthouse.
Chap began his career in politics by serving on the Fairfax City Council (1998-2002) and as a member in the Virginia House of Delegates (2002-2006).
In 2007, the voters of the 34th Senate District elected Chap as their State Senator. As a Democratic challenger, he defeated the incumbent Jeannemarie Devolites Davis in one of the most expensive legislative races in Virginia history. In doing so, he walked the entire district and wore out several pairs of shoes.
With his historic win, Chap earned the distinction of defeating an incumbent for a seat in both the Virginia House (2001) and Virginia Senate (2007). He is the only member of the legislature to hold that distinction.
In 2011, after redistricting, voters of the "new" 34th Senate District re-elected Chap with 60% of the vote.  He was re-elected again in 2015. The district stretches from Annandale to Centreville and includes the Town of Vienna and City of Fairfax.
Chap is a student of Virginia history, authoring his college thesis on economics and politics in antebellum Virginia. He enjoys traveling the Commonwealth with his family.
Chap's other love is competitive sports and the outdoors. He is a long-time member of the Northern Virginia Rugby Football Club "Old Boys."  He has completed the Marine Corps Marathon three times and the Richmond Marathon twice. 
Experience
Work Experience
Education
BA Economics
William College
1990 to present
Juris Doctor
UVA School of Law
1994 to present
Awards
President's Award, Fairfax County Bar Association (2017)
Leader in the Law, Virginia Lawyers Weekly (2011)
Man of the Year, Korean Association of Washington, D.C. (2008)
Personal
Chap is married to Sharon Kim Petersen, who was born in Daegu, South Korea and raised in Cleveland, Ohio. Chap and Sharon have four children.
The Petersens live in Fairfax City and attend Truro Church, where Chap was baptized in 1968 and where he is active in youth education and the choir.
Membership & Affiliation
Contact
Legislative Assistant: Kathy Neilson
Email:
Offices
Capitol Office
Pocahontas Building
Room No: E517
Senate of Virginia
P. O. Box 396
Richmond, VA 23218
Phone: (804) 698-7534
Fax: (804) 698-7651
District Office
P.O. Box 1066
Fairfax, VA 22038
Phone: (703) 349-3361
Fax: (800) 635-9417
Web
Government Page, Campaign Site, Twitter, Facebook
Politics
Source: Wikipedia
Petersen served on the Fairfax city council 1998–2001. He was elected to two terms in the House of Delegates, both times (2001 and 2003) defeating his predecessor, Republican Jack Rust.
In 2005, Petersen ran for Lieutenant Governor of Virginia. He was defeated in the Democratic primary, finishing third with 22% of the vote in a four-way race, behind State Senator Leslie L. Byrne and State Delegate Viola Baskerville, but ahead of State Senator Phil Puckett.
In 2006, Petersen was a senior advisor to Democratic Senate candidate Jim Webb, who defeated incumbent Republican Senator George Allen.
2007 State Senate election
Petersen announced his candidacy for the 34th district seat in the State Senate, Wednesday, January 3, 2007. He defeated incumbent Republican Jeannemarie Devolites-Davis, wife of Congressman Thomas M. Davis, in the November 2007 election, taking 55% of the vote. The district had been the most Democratic state senate district held by a Republican
Recent Elections
2019 State Senator
| | | |
| --- | --- | --- |
| J. C. "Chap" Petersen (D) | 44,058 | 91.21% |
| Write-In (Write-in) | 4,248 | 8.79% |
| TOTAL | 48,306 | |
2015 State Senator
| | | |
| --- | --- | --- |
| Chap Petersen (D) | 27,690 | 93.6% |
| Write in (Write-in) | 1,881 | 6.4% |
| TOTAL | 29,571 | |
2011 State Senator
| | | |
| --- | --- | --- |
| Chap Petersen (D) | 23,662 | 59.7% |
| Gerarda Marie Culipher (R) | 15,933 | 40.2% |
| Write in (Write-in) | 25 | .1% |
| TOTAL | 39,620 | |
2007 State Senator
| | | |
| --- | --- | --- |
| Chap Petersen (D) | 25,513 | 55.3% |
| Jeannemarie Devolites Davis (R) | 20,490 | 44.4% |
| Write in (Write-in) | 102 | .2% |
| TOTAL | 46,105 | |
Source: Virginia Legislative Information System
Finances
Source: Follow the Money
Committees
Committees
Agriculture, Conservation and Natural Resources
Senate Judiciary
Education and Health
Finance and Appropriations
Senate Rules
Subcommittees
Intergovernmental Cooperation, Virginia Commission on
Civic Education, Commission on
Voting Record
See: Vote Smart
New Legislation
Source: Virginia Legislative Information System