Summary
Current Position: State Delegate since 2018
Affiliation: Democrat
Overview: N/A
About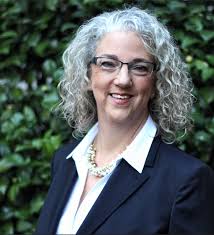 Source: Campaign page
Delegate Cheryl Turpin grew up in an active military family. After serving in the Army for 23 years, Cheryl's father retired from service and her family resided in Fairfax County, Virginia. For the past 18 years, Cheryl's family has called the Kempsville area of Virginia Beach home. Her two adult daughters – Ellison and Patricia – attended Virginia Beach City Public Schools and are graduates of Kempsville High School.
Cheryl received a Bachelor of Science Degree in Education from Virginia Commonwealth University and earned a Master of Education Degree from the University of Virginia. Cheryl has invested herself and her appreciation of education into the lives of local students for the past 24 years while serving as a High School Science teacher. For the past 8 years, she has taught Advanced Placement Environmental Science.
Giving Back to Students and the Community
In 2016, Cheryl was nominated for the prestigious honor of Teacher of the Year by her fellow teachers at Frank W. Cox High School. Cheryl has served her community for many years offering her leadership in a diverse range of organizations. Cheryl has served as a Board Member for the Make a Difference Foundation, as Activities Coordinator for several school PTA's, a Girl Scouts Troop Leader, a coach for the Neighborhood Soccer League, and a member of the Sierra Club.
Cheryl has spent much of her career working with at-risk students. She is a partner in the Advancement Via Individual Determination (AVID) community. AVID is dedicated to closing the achievement gap by preparing all students for college. Cheryl is a long-time member of both the Virginia Education Association and the National Education Association.
Experience
Work Experience
Education
M.ED
University of Virginia
2002
BS
Virginia Commonwealth University
1987
Personal
Birth Year: 1963
Place of Birth: Fort Bragg, NC
Gender: Female
Race(s): Caucasian
Children: Patricia and Ellison
Contact
Legislative Assistant: Dominic Melito
Administrative Assistant During Session: Mari Wadsworth
Email:
Offices
Capitol Office
Pocahontas Building
900 E. Main St,
Richmond, Virginia 23219
Phone: (804) 698-1085
District Office
P.O. Box 66557
Virginia Beach, VA 23466
Office:
Phone: (757) 965-9763
Web
Government Page, Campaign Site, Facebook, Twitter
Politics
Recent Elections
2017 State Delegate
| | | |
| --- | --- | --- |
| Cheryl Turpin (D) | 11,843 | 50.7% |
| Norman Dewey Holcomb, III (R) | 11,454 | 49.1% |
| Write In (Write-in) | 49 | 0.2% |
| TOTAL | 23,346 | |
Source: Virginia Legislative Information System
Finances
TURPIN, CHERYL B has run in 2 races for public office, winning 1 of them. The candidate has raised a total of $610,661.
Source: Follow the Money
Committees
Committees
Privileges and Elections
Education
Subcommittees
Education – Subcommittee #2
Privileges and Elections – Subcommittee #2
Appointments
Voting Record
See: Vote Smart
New Legislation
Source: Virginia Legislative Information System
Issues
Civil Rights
Human Rights
Protect and provide healthcare to all the citizens of the Commonwealth.
Demand a minimum wage that allows people to provide for their families.
Work in a bipartisan way to overhaul our criminal justice and mental health care systems to keep the Commonwealth safe and secure.
Economy
Economic Opportunities
Increase infrastructure spending to improve our roads and traffic conditions to attract families and businesses to Virginia Beach.
Create small business loans to encourage young entrepreneurs to start new businesses.
Expand broadband access so that every student, business, and entrepreneur has the tools they need to stay competitive.
Education
Strengthen Education
Reduce the time dedicated to mandated testing and add it back into instructional time.
Provide full day public kindergarten for every child.
Give teachers the resources needed to increase the use of technology in the classroom.
Environment
Safe Environment
Guarantee that every child lives in a world with clean water and clean air.
Create a plan to protect property owners against rising sea levels due to global climate change.
Encourage the use of reusable and recyclable goods, which will reduce the amount of land needed to create new landfills.
Infrastructure
Transportation
Bring smart planning to local transportation so we can grow our economy and reduce traffic congestion at the same time.