Summary
Current Position: State Delegate for District 12 since 2018
Affiliation: Democrat
"I've dedicated my life to public service and giving a voice to the people of southwest Virginia."
"My career in news was fulfilling but instead of asking questions, I became focused on finding solutions."
Below are clips from my participation in the General Laws Committee aircast on May 12, 2021.  See my Top News for complete YouTube recording.
News
Delegate Chris Hurst participates in first Virginia onAir aircast

Twitter
About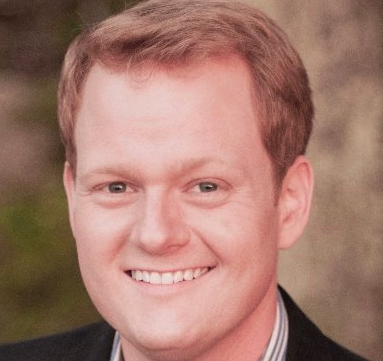 Source: Campaign page
I've dedicated my life to public service and giving a voice to the people of southwest Virginia. When I came here almost a decade ago as a reporter, I quickly identified with our shared values of strong families, strong faith and personal integrity. I fell in love with the Blue Ridge Mountains and the people living in small towns with big hearts.
As a journalist, I've been a fierce advocate for families struggling for access to mental health care and equality in education for students with special needs. I've investigated the reasons why our workforce must adapt for the careers of the future, documented the dramatic rise of child abuse and opioid addiction, and held government leaders accountable while showing how our first responders are left without vital resources.
However, I decided to leave journalism and run for office after recovering from a profound tragedy. In 2015, I was just beginning a new life with my late girlfriend, Alison Parker. Yet I found myself on a different path after Alison and Adam Ward's murder on television shocked me and the country. My career in news was fulfilling but instead of asking questions, I became focused on finding solutions. Your continued prayers and support gave me the strength to move forward and be a courageous fighter for all Virginians.
As your delegate, I have continued to fight tirelessly to increase access to and resources for mental health care, voted to ensure gun safety laws are put in place, and have been an advocate for quality and affordable schools with adequately paid teachers. I have fought to bring jobs to the 12th District and protect our land and water from outside industries and pollution. Join me as I continue to courageously fight for all Virginians.
Experience
Work Experience
Education
B.A., Broadcast Journalism
Emerson College, MA
2009
Awards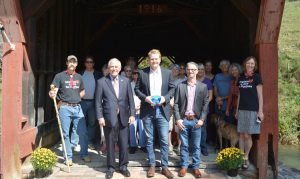 National Alliance on Mental Illness, Media Person of the Year (2014)
NAACP, Roanoke Branch, Media Person of the Year (2015)
Edward R. Murrow Award (2016)
Legislative Leadership Award (2018)
Personal
Birth Year: 1987
Place of Birth: Philadelphia, PA
Gender: Male
Race(s): Caucasian
Religion: Presbyterian
Membership & Affiliation
Kiwanis of Montgomery County-Blacksburg
Contact
Legislative Assistant: Sadie Gary
Administrative Assistant During Session: Connie Mason
Email:
Offices
Capitol Office
Pocahontas Building
900 E. Main St,
Richmond, Virginia 23219
Phone: (804) 698-1012
District Office
P.O. Box 11389
Blacksburg, VA 24062
Phone: (540) 739-2553
Web
Government Page, Campaign Site, Twitter, Facebook
Politics
Source: Wikipedia
Chris Hurst (born July 9, 1987) is an American journalist, former news anchor and politician of the Democratic Party serving as a Delegatein the Virginia House of Delegates for the state's 12th district. He defeated Republican incumbent Joseph R. Yost in the November 2017 election,receiving 54.3% of the vote.
Hurst was formerly a journalist for Roanoke's WDBJ; he became an anchor at 22, which the station said made him the youngest anchor in the country.He entered politics in the aftermath of the 2015 on-air murder of his girlfriend, Alison Parker. In February 2017 he left his job and lived on his savings in order to run for the House of Delegates in the 12th district. In the race, Hurst was endorsed by Everytown for Gun Safety (the only House of Delegates candidate to receive the endorsement), while his opponent Yost had an A rating from the NRA. Hurst also ran on LGBT rights, education, mental health, and Medicaid expansion.
Recent Elections
2019 State Delegate
| | | |
| --- | --- | --- |
| Chris Hurst (D) | 11,135 | 53.56% |
| T. Forrest Hite (R) | 9,643 | 46.39% |
| Write In (Write-in) | 11 | 0.05% |
| TOTAL | 20,789 | |
2017 State Delegate
| | | |
| --- | --- | --- |
| Chris Hurst (D) | 12,495 | 54.4% |
| Joseph Ryan Yost (R) | 10,458 | 45.5% |
| Write In (Write-in) | 36 | 0.2% |
| TOTAL | 22,989 | |
Source: Virginia Legislative Information System
Finances
HURST, CHRIS L has run in 1 race for public office, winning 1 of them. The candidate has raised a total of $1,252,791
Source: Follow the Money
Committees
Committees
Science and Technology
Education
Subcommittees
Appointments
House Education
House Science & Technology
Interstate 81 Commission
Western Virginia Public Education Consortium
Voting Record
See: Vote Smart
New Legislation
Source: Virginia Legislative Information System
Issues
Economy
Attracting Jobs to the NRV
With Southwest Virginia's largest economic engine and one of the world's leaders in innovation sitting in our backyard, we are in a very unique position to attract more good-paying jobs to the 12th District. As we continue to attract the nation's brightest minds, our local and state governments need to do all they can to keep that talent right here in the New River Valley. That means creating opportunities for small businesses and innovations while evaluating regulations that can deter growth. As your Delegate, this is my number one priority.
Access to Broadband
There are many parts of the district where access to broadband internet is limited or nonexistent. In our digital world, the Commonwealth is doing all of us a disservice by not investing in the infrastructure and technology to bring broadband access to rural communities. By partnering with new businesses who are doing this great work day in and day out, I hope we can finally solve this problem for Southwest Virginia.
Education
Overhaul Outdated Funding Formulas
For years, legislators in Richmond have tweaked the funding formulas for our public schools with disastrous results. Students across the Commonwealth lose out on $800 million every year. I am working towards restoring pre K-12 funding to at least pre-recession levels. I have been able to partially restore At-Risk Add-On funding, which will help schools better serve at-risk students in our community.  Virginia must also change the funding formula so that school divisions with declining enrollment like Giles and Pulaski won't lose out on needed resources from the state.
Attract The Best Teachers To Our Schools
Virginia is ranked 29th in the country in average teacher pay. That's unacceptable. Teachers in Virginia earn, on average, about $7,000 less than other educators around the country. But it's worse in the 12th District; teachers in Giles County make about $10,000 less than just the state average. I've consistently voted to increase teacher salaries each year I've been in the General Assembly.
Reduce the Burden of Standardized Testing
Virginia has improved the way our teachers, schools, and students are evaluated but there is still more work to be done. Study after study has shown that Virginia's method of testing our students is inadequate. As your Delegate, I am fighting to give freedom back to school divisions while still ensuring success for all students.
College Affordability
The costs students face to attend college is constantly rising.  From tuition to room and board, to course supplies, I am fighting to keep college affordable. Which is why I introduced HB 2380, which requires that institutions of higher education include in the online course catalogue or online registration system information about which courses use exclusively low­ or no-­cost educational materials. In addition, I have helped ensure state funds will be used to freeze tuition rates for the next year, providing an average savings of 45% to students and families.
Environment
Protecting Our Natural Resources
For generations, families in the New River Valley have respected and protected their land. From the pristine waters of Wolf Creek to the untouched natural beauty of Pearis Mountain, our land is our most valuable resource. We must resist any threat to our rivers, streams, and forests. I introduced HB 2112, which curtails the ability of natural gas companies to enter private property to conduct surveys without landowner consent. I stand proudly with landowners in their fight against the Mountain Valley Pipeline and, as your delegate, have championed these efforts by supporting stop-work orders when our water and soil is in danger of contamination.
Transforming Our Energy Sources
For too long, our representatives in Richmond have stalled the transformation of how we power our homes and businesses. By removing restrictions on how Virginians get our energy, we can bring more investments in renewable sources like wind, solar and geothermal. We must increase diversity and competition in our energy mix to reduce our consumption of fossil fuels and lower utility bills.
Health Care
Expand Medicaid
I said I would fight to expand Medicaid because it made moral and economic sense, and we did. In 2018, Virginia finally passed Medicaid expansion which is bringing $12.2 million in new spending and over 2000 jobs to the 12th district. Most importantly, thousands of our neighbors have access to healthcare for the first time.
Women's Healthcare
I am a journalist, not a doctor. Any decisions regarding women and their health care need to be made by the woman, in consultation with her family if she chooses, and her doctor. These decisions shouldn't be made by lawmakers in Richmond.
Fight the Opioid Crisis
The opioid crisis is a battle that's become all too familiar for our District, with too many lives already lost. We must expand access to life-saving treatment options and medications. We have to change the stigma around substance-use disorders and address the crisis as an illness, not just a series of poor choices.
Mental Health
Expanding Medicaid would directly impact and increase access to mental healthcare in Virginia. In addition, we need to give our police officers, sheriff's deputies, fire departments and rescue squads the training and resources they need to handle mental health crises. Rural communities like ours face especially tough circumstances. Individuals in crisis are often transferred to treatment centers on the opposite side of the Commonwealth on their own dime. We must fundamentally change the way we view and treat mental illness. Virginia has to address the lack of rural mental health care providers and reinvest in support for our state hospitals.
Reduce Gun Violence
We must change the way we address the thousands of Virginians who die each year by bullets from guns. I think we do that by realizing this is a public health crisis: more people in the commonwealth die from gun violence than in car crashes. My focus remains on those most susceptible to homicide and suicide from firearms. I will work to protect men and women of color in cities from dying on the streets, to help women find safety after taking the courageous move to leave a dangerous relationship and to encourage parents to make sure children don't have unsupervised access to a gun. As someone who has been personally touched by this issue, I will take the same objective, pragmatic approach to investigate solutions as I had when I worked as a journalist.
Infrastructure
Access to Broadband
There are many parts of the district where access to broadband internet is limited or nonexistent. In our digital world, the Commonwealth is doing all of us a disservice by not investing in the infrastructure and technology to bring broadband access to rural communities. By partnering with new businesses who are doing this great work day in and day out, I hope we can finally solve this problem for Southwest Virginia.