Summary
Current Position: State Delegate since 2010
Affiliation: Republican
Overview: N/A
About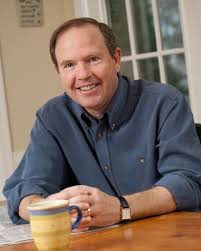 Source: Campaign page
Veteran
Chris Stolle is a retired Naval Officer, who started his career in the Submarine force where he qualified as a Naval Nuclear Engineer and later entered the Uniformed Services University of the Health Sciences where he earned his doctorate of Medicine. Dr. Stolle completed his internship and OB/GYN residency at the Naval Medical Center, Portsmouth. Dr. Stolle has served as the Department Head for OB/GYN at the Naval Hospital in Jacksonville, Florida, and Chairmen of the OB/GYN department at the Naval Medical Center, Portsmouth.
Doctor
After retiring from the Navy in 2005, Dr. Stolle and his sister, also an OB/GYN, started their own small business developing a new concept in the delivery of Obstetrical care that resulted in documented live saving interventions while decreasing the cost of patient care.
Chris earned an MBA from the College of William and Mary in 2004 and now serves as Vice President of Medical Affairs at Riverside Regional Medical Center where he acts as a physician advocate, medical advisor to non-physician clinical staff, and liaison between the medical staff and administration. Along with the medical staff leadership, Dr. Stolle guides and directs medical staff activities to ensure the quality and safety of patient care.
Family
Chris resides in the Bayside area of Virginia Beach with his wife, Lisa. They have five children, Tricia, a Navy veteran, who is currently pursuing a career in medicine, Christopher, who is currently serving in U. S. Navy; Graham, who joined his brother Christopher as a VMI graduate, obtained his Juris Doctorate at Regent University School of Law, and is an Assistant Commonwealth's Attorney; Andrew, a physican; and Kevin, an engineer. The Stolle family is deeply rooted in service to our country. Chris and Lisa remember the challenges they faced as a young military family with five growing children. Chris has a solid record of serving those who serve.
Leader
Representing an area with one of the largest populations of veterans in the nation, Dr. Stolle is a champion for Veteran's issues in the Virginia General Assembly. He has successfully passed legislation to improve veteran's and their spouse's education, employment, and health. Dr. Stolle was Chief Patron to a "Veteran's Courts" bill to provide treatment options for veterans returning from war with traumatic brain injury and post-traumatic stress disorder. Additionally Dr. Stolle has successfully championed legislation to promote the safety of emergency room patients and health care providers. Delegate Stolle was Chief Patron for the first in the nation legislation protecting physician's rights to care for patients. First elected to the Virginia House of Delegates in 2009 to represent the 83rd House District, Delegate Stolle serves on key committees in the House of Delegates and has been appointed by the Speaker of the House to serve on key boards and commissions.
Skilled Policymaker
Chief Patron to the "Veteran's Courts" bill to provide treatment options for veterans returning from war with traumatic brain injury and post-traumatic stress disorder.
Advocated for two years to pass legislation that will bring Virginia two new veteran's care centers. Through Chris's efforts with city leaders, the Virginia Beach City Council voted to reserve 42 acres of city land as the site of a new Veterans Care Center in Hampton Roads.
In 2013, Chris was a leader in fighting to pass the innovative transportation-funding plan giving Virginia the resources necessary to build a strong and efficient transportation system.
Chris sponsored HB2; a landmark bill which provides accountability and transparency to the prioritization and funding of transportation projects.
2011 Virginia College of Emergency Physicians "Emergency Medicine Heroes" Award
2011 Virginia Association of Nursing's 2011 "Friend of Nursing" Award
2013 Virginia Chamber of Commerce "Champion of Free Enterprise" Award
2014 Virginia Chamber of Commerce "Transportation Reform Advocate" Award
2014 Sierra Club Leadership Award recognizing his efforts to advance the Commonwealth's initiatives to address recurrent flooding and resiliency
2015 Virginia Chamber of Commerce "Military and Veterans Affairs Advocate" Award
2015 Virginia Military Officers Association Legislator of the Year Award
2016 Virginia Chamber "Military and Veterans Affairs Advocate" Award
2017 Virginia Chamber Free Enterprise Award
2018 Virginia Chamber Free Enterprise Award for Transportation
2018 Hampton Roads Workforce Council's "Workforce Innovation Award"
Committees
Appropriations Committee (incl. General Government/Capital Outlay, Heath & Human Services, Higher Education and Transportation Subcommittees)
Chair, Appropriations Transportation Subcommittee
Health, Welfare & Institutions Committee
Counties, Cities & Towns Committee (Chair, Subcommittee #2)
Commissions & Boards
Board of Veterans Services (2010-2017)
Joint Commission on Health Care
Joint Subcommittee on Coastal Flooding (Chair)
Joint Legislative Audit and Review Commission
Jamestown-Yorktown Foundation
Hampton Roads Transportation Planning Organization
Hampton Roads Transportation Accountability Commission
Experience
Work Experience
Physician
Military Service
USN
1981 to 2005
Education
MBA
The College of William and Mary in Virginia
2004
MD
Uniformed Services University of the Health Sciences, MD
1988
BS
US Naval Academy
1981
Personal
Personal Information
Birth Year: 1958
Place of Birth: Norfolk, VA
Gender: Male
Race(s): Caucasian
Religion: Catholic
Spouse: Lisa Karen Graham
Children: Patricia, Christopher, Graham, Andrew, and Kevin
Membership & Affiliation
American College of Obstetrics and Gynecology
Medical Society of Virginia
American College of Healthcare Executives
Military Officers Association of America
Contact
Legislative Assistant: Cindy DiFranco
Administrative Assistant During Session: Cathy Eagles
Email:
Offices
Capitol Office
Pocahontas Building
900 E. Main St,
Richmond, Virginia 23219
Phone: (804) 698-1083
District Office
P.O. Box 5429
Virginia Beach, VA 23471
Phone: (757) 633-2080
Web
Government Page, Campaign Site, Twitter, Facebook, Instagram
Twitter
Politics
Recent Elections
2017 State Delegate
| | | |
| --- | --- | --- |
| Christopher Stolle (R) | 13,173 | 56.6% |
| David Evan Rose-Carmack (D) | 10,077 | 43.3% |
| Write In (Write-in) | 30 | 0.1% |
| TOTAL | 23,280 | |
Source: Virginia Legislative Information System
Finances
Source: Follow the Money
Committees
Committees
Vice Chair: Counties Cities and Towns
Health, Welfare and Institutions
Appropriations
Subcommittees
Chair: Appropriations – Transportation Subcommittee
Chair: Counties Cities and Towns – Subcommittee #2
Appropriations – General Government and Capital Outlay Subcommittee
Appropriations – Health and Human Resources Subcommittee
Appropriations – Higher Education Subcommittee
Counties Cities and Towns – Subcommittee #3
Health, Welfare and Institutions – Subcommittee #2
Appointments
Voting Record
See: Vote Smart
New Legislation
Source: Virginia Legislative Information System
Issues
Governance
Spending
Unlike Washington our state constitution requires the Virginia General Assembly to pass a balanced budget. The General Assembly must identify, before we spend any money, how every service provided by the Commonwealth will be funded.  As a member of the Appropriations Committee, the committee responsible for allocating funds, Chris knows firsthand the difficult decisions that go into funding core state services.  Chris is also on the Appropriations subcommittees responsible for funding transportation, higher education, general government, and healthcare.  Chris recently commented "in the health subcommittee of Appropriations, we had $10 of requests for every $1 available to spend, we had to make some very difficult decisions".  We must always focus on funding our state's core services in a manner that is fiscally responsible, while providing the best value to our citizens and always remember that everything cost someone something.
Economy
Jobs
Jobs and economic development have been Chris Stolle's primary focus since he was first elected.  To expand jobs and diversify our economy we must create an environment that will attract business.  New or growing companies are looking for locations that have strong public schools, a skilled and educated work force, low taxes, freedom from burdensome regulation, access to high quality health care, a strong transportation system with a modern infrastructure, and communities that offer attractive living for their employees.  Focusing on jobs means focusing on our schools, our workforce, our transportation system, our tax structure, our business climate, and the natural beauty of our area.  Chris started a successful small business after a 24-year career in the Navy.  He understands the challenges facing both job seekers and job creators.
Chris has championed legislation focusing on transportation, workforce development, education, healthcare and the quality of life in our area to ensure our citizens have the employment opportunities that will support their families
Education
K-12 Education
There is nothing more empowering for individual success than a quality education. Chris Stolle continues to support legislation that will ensure that every child has the educational tools they need to compete and succeed in life. Chris has championed legislation that to support military dependents in our public schools and has patroned legislation to provide our K-12 students a quality education regardless of their zip code.
Chris Stolle has also supported legislation aimed at retaining good teachers and addressing the teacher shortage by awarding teacher licensure to spouses of Armed Services members who are licensed in another state.
Career Readiness
One of the first attributes a business leader looks for in a community is a well-trained and ready workforce.  We must continue to support high standards and accountability in our schools while also looking for ways to expand access to higher education opportunities at our four-year and community colleges.
Not all good jobs require college. Strengthening our certificate training opportunities for high school students and transitioning veterans is key to getting these ready, able and willing citizens into the workforce and to diversify and grow our economy.
Chris Stolle has championed legislation that supports our young students, our transitioning veterans and their families, and career switchers. Chris continues to move the Commonwealth forward with innovative ideas.  Here is some of Chris's legislation to help develop a 21st century workforce:
·       Directed the Board of Education to develop regulations that adjust the formula for calculating the high school accreditation by adding credit for students obtaining industry certifications, state licensure, or competency credentials.
·       Military medics and corpsmen (MMAC) receive extensive health care training while on active duty. Once they transition to civilian life, their military health care experiences do not easily translate into comparable civilian certifications and licenses required for health care jobs, preventing many highly-trained veterans from gaining employment in the field.   Chris introduced legislation that directed the Department of Veterans Services, in collaboration with the Department of Health Professions, to establish a pilot program allowing military medical personnel to use their training and experience obtained in the military under a licensed physician's supervision.  The legislation also provided grant money for the medics and corpsmen to help them get needed educational credits to obtain civilian certification.  This pilot program allowed military medics to smoothly transition to a medical career in the private sector benefitting them and the entire community.   The MMAC Program kicked off in 2016 and the first medic was hired right here in Hampton Roads by a local hospital.  The MMAC pilot program has received accolades around the country and in 2018, Chris Stolle introduced HB915 making the program permanent.  HB915 passed the General Assembly with unanimous support.
·       Ensured that spouses and other dependents of an active duty service member and surviving spouses and dependent children now receive in-state tuition at Virginia public higher education institutions.
·       Directed the Virginia Employment Commission, in cooperation with the Department of Veterans Services and the Secretary of Commerce and Trade, to establish the Veterans Skills Database, an internet-accessible database of veterans and their workforce skills, for marketing and promoting the workforce skills of veterans to potential employers. The database is free to both veterans and employers.
·       Require public and private nonprofit Virginia Colleges and Universities to publish data on the proportion of graduates with employment at 18 months and five years after the date of graduation. The data shall include the major and degree program, percentage of employment in the Commonwealth, average salary, and average higher education-related debt of graduates.
Environment
Living with Water
Virginia Beach and Norfolk are cities whose past and future are intricately tied to the water.  Tourism, the Navy, the world's greatest natural harbor and Port are the foundations of our economy.  As we have seen in recent year's water can also be a threat.  We have witnessed a significant increase in flooding, associated not only with major storms, but also with summer showers.  The cause of flooding of our region is multifactorial and includes sea level rise, land subsidence, and ground water depletion.  Regardless of the cause, the welfare of our region requires us to plan and to act.  It is the job of our legislators to develop coastal flooding policies that reassure employers that Virginia has a plan to protect businesses, to re-affirm our commitment to national defense by working with the military to protect our bases here, to protect Virginia's natural beauty, and most importantly to ensure the safety of our citizens and their property.
Hampton Roads is ranked 10th globally and second only to New Orleans nationally for resources at risk for flooding.  In 2012, Chris introduced a resolution that directed the Virginia Institute of Marine Science (VIMS) to study the impact of recurrent flooding on our area.  The VIMS review of existing global flood management strategies suggested that it is possible for Virginia to have an effective response to increasing flood issues but it takes time, estimated at 20-30 years, to effectively plan and implement many of the adaptation strategies.
Because of the recommendations of the VIMS study, in 2014 Chris introduced HJR16 which created a bipartisan Joint House and Senate legislative subcommittee to develop plans, policies and provide legislative oversight of efforts to implement adaptation strategies to protect Virginians living and working in flood prone areas.
The committee members elected Chris to serve as the Chair of the Flooding Subcommittee in 2014 and again in 2016. Several bills introduced or endorsed by members of the Committee have now passed the General Assembly and have become law.
Chris has been received awards from the Sierra Club and the Virginia Chamber of Commerce for his leadership in addressing this threat to our area.  Chris stated "Water doesn't care if you're a Democrat or a Republican.  We have an obligation to find solutions that protect the lives and property of our citizens."
The initial term of the Joint Subcommittee on Coastal Flooding focused on educating our members on the issue and on reaching out to business leaders, higher education, and other branches of government for insight and input on the need for a statewide adaptation and mitigation effort. The subcommittee received input from the Army Corps of Engineers, the U.S. Navy, the Secretary of Public Safety and Homeland Security, the City of Norfolk, the Secure Commonwealth Panel, the National Federation of Independent Business, insurance carriers, the Virginia Association of Realtors, Old Dominion University, VIMS, Virginia Department of Conservation and Recreation, and others.
The subcommittee's second term is focused on action. In 2016 Chris introduced legislation which created the Center for Coastal Flooding – a partnership between ODU, VIMS & William & Mary to serve as a national repository of academic resources for flooding and adaptation.
Our efforts have just begun.Chris believes that "Hampton Roads should be a national leader and business incubator focused on the development and marketing of adaptation strategies.  Adaptation should be an economic development tool that creates jobs and strengthens our economy.  Recurrent flooding is a both threat and an opportunity."  Chris, who had advocated for the creation of a state cabinet level position for coastal adaptation whose mission would be focused on pro-active solutions to living with water, worked directly with the Governor during the 2018 General Assembly session on the passage of HB345 creating the position and successfully fought for funding for the position in the state budget.
Transportation
After years of transportation gridlock, the General Assembly passed landmark legislation in 2013 to fund a 21st century transportation system for Virginia.  Chris Stolle was a patron of the transportation bill and introduced legislation that would create our regional transportation fund.  In 2014 Chris introduced HB2, now known as Smart Scale.  Smart Scale was a first in the nation, statewide system of prioritizing transportation projects based on six factors.  Each factor is assigned a rating by project engineers and the highest scoring projects are funded.  Smart Scale takes the politics out of which projects get built.
Chris is the Chairman of the House Appropriations Committee Transportation Subcommittee, the Hampton Roads Transportation Planning Organization (HRTPO), the body responsible for the planning and approving transportation projects in our area, and the Hampton Roads Transportation Accountability Commission (HRTAC), responsible for providing funding for the approved projects.
Transportation revitalization has already started in Hampton Roads since passing the transportation bill.  In 2016, the HRTPO approved and the HRTAC funded an historic twenty-year transportation plan which provides for a new Hampton Roads Bridge tunnel, a new High Rise Bridge in Chesapeake, an improved the I 64 – I 264 interchange, among others.   Chris stated "In the past residents of this district have had to plan their lives around traffic congestion. When I entered the House of Delegates I knew we needed a solution.  I am very pleased to have been able to play such a pivotal role in the modernization of Virginia's transportation system."
Preserving Our Future
We are truly blessed to live in an area filled with natural beauty.  From the Chesapeake Bay to the Lynnhaven River to our many lakes, the 83rd district holds a wealth of nature's treasures to experience.
When Chris Stolle learned that one of the last remaining open tracts on the Lynnhaven River that was once under consideration for a large waterfront development may be able to be permanently preserved, he stepped in to help.
Preserving the land at Pleasure House Point would allow the citizens of Virginia Beach, the Hampton Roads community, and statewide residents to continue to benefit from this natural area.
Working with the Trust for Public Land, the Chesapeake Bay Foundation and the City of Virginia Beach along with a team of very motivated Virginia Beach citizens, Chris worked to secure the $10 Million in state funding that was needed to finalize the preservation of this treasure.  Pleasure House Point is now home to the Brock center ….  The beauty of Pleasure House Point is now preserved for future generations to come to discover and enjoy!
Health Care
Chris' background as a physician, a hospital administrator, and employer in the health care industry has made him one of the leading experts in healthcare in the General Assembly.  Chris said "I originally decided to run for office because of my frustration with our healthcare system and in particular how we provide care to those most in need.  I am absolutely dedicated to ensuring high quality, accessible and affordable healthcare for all Virginians.  Our current system is badly broken; I am very pleased to be part of finding innovative solutions to these very difficult problems."  Health care reform is an immediate concern for all Virginians that we will continue to address. As we look for ways to reform health care, it is crucial that we have individuals with firsthand knowledge of the challenges at the table to advocate for patients, and to ensure the quality, safety, affordability and accessibility of health care in the future.
Dr. Stolle has carried many pieces of legislation important to the health of Virginians which include: HJ99 (2010) – Directed the Joint Commission on Health Care to study catastrophic health insurance coverage options; HB2216 (2011) – Allows a laboratory, with authorization from patient, to provide a copy of the report of the results directly to the insurance carrier. HB638 (2012) – Provides that a court may authorize medical treatment for an incapacitated person; HB1280 (2012) – Amends the criteria for psychiatric inpatient admission for inmates at local correctional facilities; HB86 (2014) – Expands the criteria for inpatient psychiatric hospital admissions from local correctional facilities; HB1499 (2013) – Clarifies the circumstances under which emergency medical services personnel may administer medications; HB1588 (2013) – Physician Loan Repayment Program; HB391 (2014) – National accrediting organizations; HB580 (2014) – Active duty military health care providers; practice at public and private health care facilities: HB893 (2014) – Anatomic pathology services; HB2322 (2015) – Health benefit plans; essential health benefits waiver; HB221 (2016) – Active duty health care providers at public or private health care facilities; HB435 (2016) – Licensure of adult day care centers; and HB1691 (2011) – Provides for a program established by the Department of Veterans Services to monitor and coordinate mental health and rehabilitative services support for Veterans.
For his efforts in support of the health of Virginians Chris has received the Virginia Healthcare and Hospital Association Hero of Healthcare award, the Virginia College of Emergency Physicians "Emergency Medicine Heroes" award, and the Virginia Association of Nursing "Friend of Nursing" Award.
Safety
Our neighbors and our children deserve the security of feeling safe at home or throughout the community.  Chris patroned legislation to make our schools safer, combat domestic violence, fight human trafficking, and address the heroin and opioid crisis that plagues the Commonwealth and the nation.
The state police and many localities are now also facing force shortages.  Chris has supported pay raises for law enforcement while also supporting major initiatives geared toward cracking down on repeat, chronic and habitual domestic violence offenders and empowering women with the ability to protect themselves and their children in their most vulnerable moments.
Chris also introduced legislation that: protects our port by giving the Port of Virginia the ability to retain employees with special police powers; enhances our prescription monitoring system; protects emergency room health care workers from battery, protects children born with substance abuse exposure, and provides our courts with the ability to addresses the unique mental health needs of our veterans with a veterans' court docket.  He introduced HB1705 in 2013 to update the Criminal Injuries Compensation Fund to ensure that restitution payments to victims of crimes would not be delayed by bureaucracy.
Veterans
Chris is the son of a career naval officer, served himself in the Navy for 24 years, is married to a former marine, and currently has a son deployed to the Middle East.  Chris and his wife Lisa, both Naval Academy graduates raised five children while moving from duty station to duty station.  Chris Stolle understands the challenges our active duty members, retirees, veterans and their families face.  Improving the quality of life for those who are currently serving and those who have served in the past, has, and will remain one of Chris's key legislative priorities.
Dr. Stolle successfully carried the "Veteran's Courts" bill to provide medical treatment options for veterans returning from war with untreated traumatic brain injury and post-traumatic stress disorder.  Delegate Stolle worked with state leaders for two years to pass legislation that has brought Virginia two new veteran's care centers.  Through Delegate Stolle's efforts with city leaders, the Virginia Beach City Council voted to donate 25 acres of city land as the site for the Veterans Care Center in Hampton Roads.  Dr. Stolle has also carried other legislation important to veterans which include: HB580 (2014) – Active duty military health care providers; practice at public and private health care facilities: HB893 (2014) – HB221 (2016) – Active duty health care providers at public or private health care facilities; HB760 (2010) – Establish the Veterans Skills Database; HB1118 (2010) – Allows individuals who receive payments from the Virginia Military Family Relief Fund to subtract them from their federal adjustable gross income; HB1691 (2011) – Provides for the program established by the Department of Veterans Services to monitor and coordinate mental health and rehabilitative services support for Veterans; HB1848 (2011) – Active Duty eligibility for in-state tuition charges.  HB253 (2012) – Virginia Personnel Act – hiring preference for veterans; HB640 (2012) – Code of Virginia relating to the enrollment of children of military families into public schools; HB1497 (2013) – Participation in public school interscholastic programs by students in military families.  HB576 (2014) – Virginia Military Survivors and Dependents Education Program.  Chris serves on the Board of Veterans Services and is committed to ensuring Virginia is the most Veteran friendly state in the nation.
For his efforts in support of our Veterans, Chris received the Virginia Military Officers Association of America (MOAA) 2016 Legislator of the Year award and the Virginia Chamber of Commerce 2015 and 2016 Military and Veteran's Advocacy award.