Top News
Background checks at shooting ranges
Last summer, a young man went to the Green Top Shooting Range in Hanover County, rented a gun, and used it to end his life. Five days later, another man did the same thing.
Their families are now working with Sen. Creigh Deeds, D-Bath, who has made mental health and suicide prevention a top priority after tragedy struck his own family, to pass a law requiring a background check before anyone would be handed a gun at a shooting range.
At a committee hearing, Deeds said both men had mental health issues. Research on suicides, he said, suggests it's often carefully planned, and a background check could be an obstacle that might have changed the outcome.
"Anything you do to interrupt that plan may end up saving that person's life," Deeds.
The idea has technical limitations. Federal law doesn't require shooting ranges to conduct background checks for gun rentals, so range operators wouldn't have access to the same federal database used for gun sales. But supporters of the bill say the Virginia State Police background check system can be used instead, though the agency would likely require some additional funding to handle the increased workload. The State Police estimate the bill would mean 200 additional background checks per day.
Opponents of the proposal argue it's unworkable, saying it would create an onerous new process for shooting ranges that could discourage gun buyers from seeking hands-on safety training.
D.J. Spiker, Virginia director for the National Rifle Association's Institute for Legislative Action, said range suicides are "exceptionally rare."
"'It's best left to ranges and Virginia State Police to come up with in-house policies to regulate this," Spiker said.
That approach wasn't enough for Bradley Carroll, the father of one of the men who died by suicide at the Hanover gun range.
"The opposition will tell you that they acknowledge the issue but offer no solutions," he said.
The bill passed the Senate Judiciary Committee 10-4-1 and was referred to the Finance Committee for a closer look at its fiscal implications.
Sen. Siobhan Dunnavant, R-Henrico, who made the motion to re-refer the bill to committee, said one of the suicide victims' families lives in her district, so she is "very empathetic to finding a path forward."
"It feels good to pass a bill that's addressing an issue we're concerned about," Dunnavant said. "But it doesn't matter if it doesn't get the job done."
Sen. Creigh Deeds, D-Bath, who sponsored the legislation, urged his colleagues to stick with the bill.
"I would argue that the bill, the way it's drafted, will be effective," Deeds said. "It can't bring any of these young people back… but hopefully it can prevent some tragedies."
Most of Sen. R. Creigh Deeds, D-Bath, crossed over to the House of Delegates and subsequently received approval from that chamber, though mostly via bloc vote. However, one of Deeds' bills aimed at preventing gun violence did not make it out of the Senate.
SB 1250 sought to require a state background check before an individual can rent a firearm. According to committee testimony, the bill was prompted by the recent deaths of two men by their own hand at a firing range.
"Neither of these young men would have been able to buy a weapon because of their mental health backgrounds, but they were able to rent a weapon and they were able to end their lives," Deeds said during a January Senate Judiciary Committee hearing.
"It's about time the General Assembly understand that we have a huge, multibillion dollar problem in front of us," Stanley said.
Sen. Creigh Deeds, D-Bath, said he's tired of hearing all of the talk about fixing schools but no willingness to spend money to do it.
"Something like this is critically important to the communities I represent," Deeds said. "And they get excited anytime they hear anybody talking about it, but it doesn't include money. We're dancing around the head of a pin. We're not doing anything."
Deeds proposed increasing the statewide tax on individual incomes above $150,000 per year from 5.75% to 5.9%. He said the revenue — about $134 million generated in the fiscal year 2021 — would be split between raises for law enforcement and funding for school construction.
"This bill is my effort to put real money behind both of these issues," Deeds said.
RICHMOND, Va. (WSET) — New legislation passed 36-3 in the Virginia Senate to require school districts to require in-person learning.
This legislation was bipartisan in both the House and Senate. The bottom line is that both sides just want kids back in the classroom.
Democratic State Senator Creigh Deeds says safety is a top priority.
He says the new legislation will require local health districts to make vaccinations available to faculty and staff in schools.
Democratic Sen. Creigh Deeds urged his colleagues to keep the bill alive. He said constituents have read news stories over the years about lawmakers misusing their campaign funds and want a change.
"It's been embarrassing for all of us," he said.
Lawmakers are currently only barred from using campaign funds for personal use once they close out their accounts.
A 2016 Associated Press review of the state's campaign finance system found that some lawmakers were frequently using campaign accounts to pay for expensive meals and hotels, as well as personal expenses like gas and cellphone bills.
Summary
Current Position: State Senator for District 25 since 2001
Affiliation: Democrat
Former Position(s): State Delegate from 1991 – 2000; Commonwealth's Attorney of Bath County. from 1987 – 1991
Creigh Deeds was first elected Senator for the 25th District in 2001. The 25th District includes the cities of Buena Vista of Fairfax and parts of Fairfax County.Albemarle County (Part), Alleghany County (All), Bath County (All), Buena Vista, Charlottesville, Lexington , and Covington and the counties of Covington, Nelso, Highland, Rockbridge.
Senator Deeds is Chair of the Privileges and Elections Committee and is a member of the Finance and Appropriations, Commerce and Labor, Judiciary, and Rules committees.  Senator Deeds was member of the Virginia House of Delegates from 1991 to 2001. Senator Deeds was the Democratic nominee for Attorney General in 2005 and for Governor in 2009.
About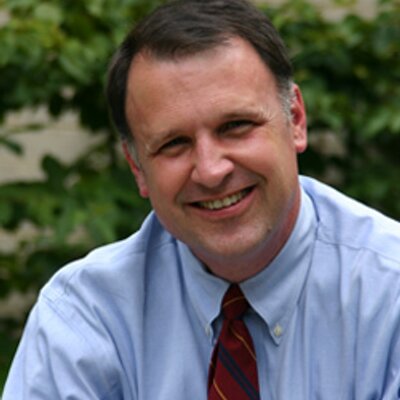 Source: Campaign page
Senator Creigh Deeds represents the 25th Senate District, which includes the counties of Albemarle (part), Alleghany, Bath, Highland, Nelson, and Rockbridge, and the cities of Buena Vista, Covington, Charlottesville, and Lexington. He serves on three Senate standing committees:
Courts of Justice
Privileges and Elections
Transportation
Senator Deeds' public service career began in 1987 when he was elected to serve as the Commonwealth's Attorney of Bath County. In 1991 he ran against an incumbent and won in the 18th District in the House of Delegates. After serving 10 years in the House, Sen. Deeds was elected to the Senate in a special election in 2001. Senator Deeds was the Democratic nominee for Attorney General in 2005 and for Governor in 2009.
Senator Deeds chairs the Joint Subcommittee to Study Mental Health Services in the Twenty-First Century. He also serves on the Small Business Commission, the Joint Commission on Transportation Accountability, and the Joint Committee to Study Interstate 73.
The National Alliance on Mental Illness honored Sen. Deeds with the Richard T. Greer Advocacy Award for his efforts to reform mental health, and the American Psychological Association Practice Organization named him the 2015 State Legislator of the Year Award. His advocacy work has also been acknowledged by NAMI – Virginia and the Psychiatric Society of Virginia. For his work on behalf of crime victims, he was awarded the Warren Stambaugh Award from Virginians United Against Crime. He also has received the Leadership in Public Policy Award from The Nature Conservancy, the Preservation Alliance of Virginia Delegate of the Year, and the Virginia Association for Parks Legislator of the Year. His legislative work and accomplishments have also been recognized by the Fairfax Coalition of Police, the Virginia Conference of the American Association of University Professors, Virginia Education Association, BikeWalk Virginia, the Virginia Professional Fire Fighters, and the Virginia Community Healthcare Association.
Senator Deeds attended Virginia's public schools and graduated from Bath County High School in 1976. After completing undergraduate work at Concord College, he received his law degree from Wake Forest University in 1984.  Senator Deeds is a lawyer in private practice and lives in Bath County with his wife, Siobhan. He has four children.
Experience
Work Experience
Education
B.A.
Concord College
1980
Juris Doctor
Wake Forest University School of Law
1984
Personal
Born in Richmond, Virginia on January 4, 1958
Married Siobhan Deeds
Membership & Affiliation
Millboro Presbyterian Church
Contact
Legislative Staff: Tracy Eppard
Email:
Offices
Capitol Office
Pocahontas Building
Room No: E503
Senate of Virginia
P. O. Box 396
Richmond, VA 23218
Phone: (804) 698-7525
Fax: (804) 698-7651
District Office
P.O. Box 5462
Charlottesville, VA 22905-5462
Phone: (434) 296-5491
Fax: (434) 296-5949
Web
Government Page, Government Page, Twitter, Facebook
Twitter
Politics
Source: Wikipedia
House of Delegates
Deeds won election to the Virginia House of Delegates 1991 by defeating incumbent Emmett Hanger in a 57%–41% victory. This started a nine-year career in the Virginia House of Delegates.
In the House of Delegates, Deeds introduced several legislative proposals, including introducing Megan's Law to the Virginia General Assembly, which was passed in 1998. Other legislation promoted by Deeds include environmental protection and anti-drug laws. In 1994 Deeds supported and was a major co-sponsor of George Allen's initiative to abolish parole for those convicted of a felony.
State Senate
Deeds won a special state senate election in 2001 to succeed Emily Couric, who had died of pancreatic cancer. During Deeds' Senate tenure, legislation that Deeds proposed includes:
SB150 – Requires that direct recording electronic devices be equipped to produce a contemporaneous paper record of each vote that can be verified by the voter and used in recounts. (2006)
SB891 – Requires the board of visitors of each public two-year and four-year institution of higher education to provide reduced in-state tuition rates for the children of faculty and staff members employed by the institution, effective for the 2008–2009 academic year. (2007) Not enacted, rolled into SB982 and left in the Senate Finance Committee.[17][18]
SB34 – Increases the mandatory retirement age for judges from age 70 to age 75. (2008)
SB669 – Permits ABC agents to check the national criminal database when conducting background checks on prospective licensees. (2008)
Deeds was also a proponent of a Senate resolution to close Virginia's gun show loophole, and made public appearances to generate support for the measure.
Attorney General campaign
Gubernatorial campaign
Deeds announced his intention to seek the Democratic nomination for governor on December 13, 2007. At the end of a close three-way race against former DNC chair Terry McAuliffe and former State Delegate Brian Moran, Deeds won by a large margin, taking about 50 percent of the vote in the June 9, 2009, Democratic Primary. He again faced McDonnell, the Republican nominee, in the November 2009 general election. McDonnell was selected at his party's nominating convention. Deeds lost the gubernatorial race by a wide margin to McDonnell, 41.25% to 58.61%.
Recent Elections
2015 State Senator
| | | |
| --- | --- | --- |
| Creigh Deeds (D) | 34,419 | 97.2% |
| Write In (Write-in) | 984 | 2.8% |
| TOTAL | 35,403 | |
2019 State Senator
| | | |
| --- | --- | --- |
| R. Creigh Deeds (D) | 44,778 | 67.50% |
| Elliott M. Harding () | 21,319 | 32.14% |
| Write-In (Write-in) | 242 | 0.36% |
| TOTAL | 66,339 | |
Source: Virginia Legislative Information System
Finances
DEEDS, R CREIGH has run in 9 races for public office, winning 6 of them. The candidate has raised a total of $21,631,108.
Source: Follow the Money
Committees
Committees
Courts of Justice
Privileges and Elections
Transportation
Appointments
Criminal Justice Diversion
Joint Commission on Transportation Accountability
Mental Health Services in the Twenty-First Century, Joint Subcommittee to Study
Service System Structure and Financing
Small Business Commission
Western Virginia Public Education Consortium
Voting Record
See: Vote Smart
New Legislation
Source: Virginia Legislative Information System
Issues
Economy
Economic Opportunity for All Virginians
Creigh Deeds understands that we must invest in our education system for our communities to succeed and prosper. He supports technical education and workforce training, knowing both are essential to maintain and enhance employment opportunities across Virginia. Creigh knows that investing in our infrastructure is vital to growing our economy.
Education
Public Schools and Higher Education
During Creigh Deeds' years in the General Assembly he has been a leader for our children, our public schools, and our colleges and universities. He supports smaller class sizes, early childhood education, classroom technology, vocational training, and increased teacher salaries.
Creigh understands that we must work to ensure no school, no teacher, and no student is left behind as they strive to meet Virginia's high academic standards.
Creigh recognizes that our system of higher education needs additional funding for increased student enrollment, competitive faculty salaries, and state of the art facilities.
Environment
Conservation and Environmental Protection
Creigh Deeds led the fight to conserve open spaces and our rural landscapes, while promoting efforts to plan for growth and protect our clean air, clean water, and natural environment. The Nature Conservancy and the Preservation Alliance of Virginia awarded him special recognition for his legislation to reinvigorate the Virginia Land Conservation Foundation. With us, he will remain vigilant in keeping a safe and beautiful place to live, work, and raise a family.
Health Care
Affordable Access to Quality Health Care
Creigh Deeds was the chief sponsor of legislation to help elderly and disabled Virginians afford the rising costs of prescription drugs. He supports efforts to hold HMOs accountable when their actions hurt you or your family's health. Creigh has voted to expand health insurance for low-income children and to require coverage for basic and preventive care. He will continue the fight to curb managed care abuses and to increase access to health care services in underserved areas.
Safety
Public Safety
As a former prosecutor and member of the House Courts of Justice Committee, Creigh Deeds has fought to keep our families safe. He was the chief patron of Virginia's "Megan's Law" to protect children from sexual predators and also introduced legislation establishing the Amber Alert Program in Virginia. Creigh is a forceful advocate for our hard-working police officers, sheriff's and deputies, firefighters and emergency response personnel. Virginians United Against Crime presented him with the "Warren Stambaugh Award" for his legislative work.
Creigh is committed to cracking down on home methamphetamine labs that endanger our communities, keeping our communities safe from gang violence, and strengthening our laws to keep children safe.