Summary
Current Position: State Delegate for District 40 since 2020
Affiliation: Democrat
Dan Helmer is a combat veteran, business strategist, Rhodes Scholar, husband, and father.  His wife, Karen, is a public school teacher, and their two young sons, Harris and Aaron, attend class in Fairfax County Public Schools.
Dan is a leader who is ready to bring out-of-the-box thinking to deliver better transportation solutions to Northern Virginia, protect our children in school while ensuring they have a high quality education, and protecting Virginians' access to quality, affordable healthcare.
Featured video: This interview was conducted by Shuaib Ahmed in Dan Helmer's office in Arlington, VA on Dec. 11, 2019. Original interview recording has not been edited in any way.
Twitter
About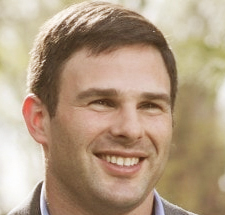 Source: Campaign page
Dan Helmer is a West Point graduate, Rhodes Scholar, Iraq and Afghanistan veteran, and a Lieutenant Colonel in the U.S. Army Reserve. Today he helps run a small business where he works to protect veterans' healthcare. He lives in Northern Virginia with his wife Karen, a public school teacher, and their sons, Aaron and Harris, who attend Fairfax County Public Schools.
Dan is the son of an immigrant and the grandson of refugees. His grandparents came to America as Holocaust survivors. He has always wanted to serve the country that welcomed his family. His passion for service led him to West Point, took him on tours in Iraq, Afghanistan, and South Korea, and now motivates his campaign for Delegate here in Fairfax and Prince William Counties.
In Richmond, Dan will take on the special interests that are making healthcare unaffordable for seniors and those with pre-existing conditions. He will advocate for universal background checks and other common-sense gun safety measures to reduce gun violence. He will fight to ensure that no politician gets between a woman and her doctor. He will stop predatory lenders from ripping off active duty military families and students.
https://vimeo.com/381917262/8385c24076
Contact
Email:
Web
Campaign Site, Twitter, Facebook, YouTube
Politics
Recent Elections
2019 State Delegate
| | | |
| --- | --- | --- |
| Dan I. Helmer (D) | 15,913 | 52.34% |
| Timothy D. "Tim" Hugo (R) | 14,457 | 47.55% |
| Write-In (Write-in) | 34 | 0.11% |
| TOTAL | 30,404 | |
Issues
Governance
It's time to end corrupt, pay-to-play politics in Richmond. My opponent took a quarter million dollars from the predatory lending industry and then voted to allow them to rip off our troops, students, and the poor — voting to raise caps on interest rates to 300%. He took tens of thousands of dollars from the insurance industry and voted to allow them to deny coverage for those with pre-existing conditions. And he took thousands from the NRA and voted away every single reasonable gun safety measure in Virginia in the wake of tragedies in Virginia Beach and Virginia Tech. That's just wrong.
I'll stand up to the current, corrupt campaign finance system in Virginia, ending the ability of corporate polluters like Dominion to influence their regulators through unlimited donations. I'll demand that campaign funds only be used for legitimate campaign purposes, not personal expenses. I'll put meaningful contribution limits in place.
I will also end the practice of partisan political gerrymandering in Virginia by supporting non-partisan redistricting. We need a system where voters choose their politicians. Instead, we have one where special interests buy them. It's time for a change.
Civil Rights
Economy
Education
My wife Karen is a public school teacher, our kids go to Fairfax County public schools, and I graduated from a public high school. My education gave me incredible opportunities, including the chance to attend and graduate from West Point and become a Rhodes Scholar. I want all of our children to have the resources they need to succeed in school. That starts with adequately funding our classrooms and increasing teacher pay. Too often, students throughout Virginia are jammed into overcrowded classrooms and trailers, and quality educators are leaving the Commonwealth for more competitive salaries elsewhere.
Environment
Health Care
I was appalled by the decision of our current Delegate to support a bill that would allow insurance companies to deny coverage in our Commonwealth to those with pre-existing conditions like my wife, Karen. I will fight to stop Delegate Tim Hugo's age tax, which would allow insurance companies to charge more to those over 50.
I will protect healthcare for hundreds of thousands of Virginians – including tens of thousands of veterans and people with disabilities – who now have access to the care they need as a result of Medicaid expansion. I run a small business that employs over 25 people, so I understand how the surging costs of healthcare affect our families and companies. That's why I will fight to lower the cost of private health insurance for every Virginian. My company takes on medical device makers and pharmaceutical companies that rip off the VA and prevent veterans from getting the care they've earned. I know how to stand up to special interests like the health insurance industry, who have given tens of thousands of dollars in campaign contributions to our current Delegate. In Richmond, I'll use those skills to fight to make healthcare accessible and affordable for all. This also means fighting to protect health benefits for police and firefighters who have served the Commonwealth; they should be covered if they get cancer or face PTSD as a result of their service to our community.
Infrastructure
My family and I face the same transportation challenges as most constituents of District 40. Every morning, I wait for over seven minutes at the intersection of Fairfax County Parkway and Popes Head Road, wondering why in 17 years, our current Delegate has done nothing to reduce this wait time. The traffic only gets worse from there.
For too long, Richmond politicians have failed to invest in our roads, mass transit system, and pedestrian infrastructure. Our current Delegate has overseen a massive transfer of our tax dollars to fund infrastructure in the rest of the Commonwealth while leaving our roads crumbling. As a result, our traffic is among the worst in the nation. Politicians in Richmond seem out of touch with the reality faced by most of us and have stopped common-sense investments in fixing Route 28, alleviating congestion on Braddock Rd and in Clifton, and fixing deadly intersections like the Fairfax County Parkway/Popes Head interchange. We need leadership that will make infrastructure a priority.
GUN SAFETY
You shouldn't feel like you need to wear the body armor I wore in Iraq and Afghanistan just to be safe when you go shopping. Serving our country in uniform, I've seen the damage firearms can do in the wrong hands. As a gun owner myself, I know what responsible gun ownership looks like, and I know that it's time for action to end gun violence in our communities.
We need universal background checks.
We need bans on high-capacity magazines & silencers.
We need to close the private sale and gun show loopholes and introduce common sense gun reform to protect our kids and our communities.
We need Extreme Risk Protective Orders that empower our police to ensure that dangerous individuals don't have access to firearms.
Three times a year, my wife has to huddle in a corner of her classroom with her students for active shooter drills. Drills like these belong in military training, not in our schools. Enough is enough: District 40 is ready for gun safety reform.
WOMEN'S RIGHTS
Reproductive rights are under attack in our country. While our current Delegate voted to force women who need reproductive healthcare to undergo a medically unnecessary transvaginal exam, I will fight to ensure that family planning decisions are between a woman and her doctor. No Virginian should have to get permission from politicians to do what is right for themselves and their family. Families need access to reproductive healthcare that includes cancer screenings, birth control, and safe and legal abortion.
In Iraq and Afghanistan, I served side by side with women who swore an oath to defend a constitution that doesn't recognize their equality. It's unconscionable that our current Delegate cast the deciding vote to once again deny all American women constitutional equality in 2019. The Equal Rights Amendment has my full support during the next legislative session and I will work across the aisle to get it passed in Virginia and added to the U.S. Constitution.
Finally, I'll remove taxes on feminine hygiene products. Feminine hygiene products are basic necessities and a lack of affordable access to these products is a barrier to dignity for thousands of women in our Commonwealth.