Summary
Current Position: State Delegate for District 32 since 2018
Affiliation: Democrat
Overview: N/A
About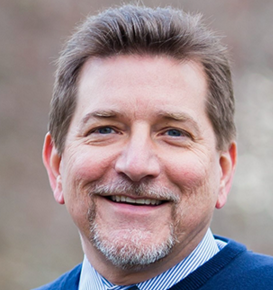 Source: Campaign page
Growing up in Virginia
In 1972, my family moved from Rockbridge County, Virginia — where we lived in a four-room house without an indoor bathroom — to the United Methodist Children's Home in Richmond, Virginia. My three siblings and I were each placed into a "cottage" based upon our age and gender. I lived at the Children's Home for six years, before moving to Tahlequah, Oklahoma with foster parents.
My first paying job was at the Children's Home, where I helped maintain the 40-acre campus for 35 cents per hour. The children would cut the grass with tractors and push mowers, pick up trash, trim bushes, edge sidewalks, and maintain all the equipment.
The lessons I learned at an early age prepared me for the hard work that would be necessary for me to become the first person in my family to graduate from college.
The Call to Service
Out of a deep desire to give something back to the country that has given me so much, in 1988 I joined the US Navy Reserve. I served our country as a Naval Intelligence Officer for 23 years until 2011, when I honorably retired as Commander.
Commander Reid
While in the Navy, I made two deployments to South Korea and one to Iceland, and a field deployment with the US Army. I participated in a NATO exercise onboard the USS Mount Whitney. I was awarded the Navy and Marine Corps Commendation Medal on three occasions.​
My experience in the Navy gave me the tools needed to become a business professional in strategic management, banking, global telecommunications, and the defense industry. In 2014, I founded my own small business, Rockbridge Consulting, which specializes in studies and analysis.
My Life in Loudoun County
My wife, Barbara, and I have been married for 25 years and have lived in Ashburn since 2000. My family and I have been involved in our community. I have been a recreational and travel soccer coach and a certified soccer referee. My wife and daughters have volunteered at the Loudoun Interfaith Relief food pantry. We attend the Arcola United Methodist Church.​
My Family
​Our two daughters, Elizabeth and Rebecca, attended Loudoun County Public Schools; they received an outstanding education at Mill Run Elementary School, Eagle Ridge Middle School, and Briar Woods High School. Our eldest daughter is now a Senior at UVA and our youngest is a sophomore at Lynchburg College.
Experience
Work Experience
Naval Intelligence Officer
US Navy Reserve
1988 to 2011

Honorably retired as Commander

Small business owner
Rockbridge Consulting
2014 to present

Rockbridge Consulting LLC focuses on providing integrated analytical, process, and technology support for the Department of Defense (DoD) and Intelligence Community (IC). Rockbridge Consulting combines our expert domain knowledge of the worldwide threat environment with process improvements and technology enhancements to provide operationally focused, cost-effective solutions.

Our personnel are available for long-term staff support, special projects, and ad hoc consulting. Additionally, we offer an open source, web risk assessment (WRA) capability that provides agencies with an objective assessment on the potential threat from their web presence.
Personal
Birth Year: 1962
Place of Birth: Lexington, VA
Gender: Male
Race(s): Caucasian
Religion: Methodist
Spouse: Barbara Elizabeth Delpire
Children: Elizabeth and Rebecca
Membership & Affiliation: Arcola United Methodist Church
NAACP Loudoun County
Loudoun County Democratic Committee
Membership & Affiliation
Arcola United Methodist Church
Contact
Legislative Assistant: Benjamin Ernst, John McAuliff
Administrative Assistant During Session: Cathy Eagles
Email:
Offices
Capitol Office
Pocahontas Building
900 E. Main St,
Richmond, Virginia 23219
Phone: (804) 698-1032
District Office
P.O. Box 4132
Ashburn, VA 20148
Phone: (703) 662-1395
Web
Government Page, Campaign Site
Politics
Recent Elections
2019 State Delegate
| | | |
| --- | --- | --- |
| David A. Reid (D) | 20,462 | 92.62% |
| Write-In (Write-in) | 1,630 | 7.38% |
| TOTAL | 22,092 | |
2017 State Delegate
| | | |
| --- | --- | --- |
| David Reid (D) | 17,865 | 58.47% |
| Thomas Alexander Greason (R) | 12,653 | 41.41% |
| Write In (Write-in) | 34 | 0.11% |
| TOTAL | 30,552 | |
Finances
DAVID REID CAMPAIGN CMTE has received $54,191 in contributions spanning 2 years.
Source: Follow the Money
Committees
Committees
Counties Cities and Towns
Transportation
Subcommittees
Counties Cities and Towns – Subcommittee #1
Transportation – Subcommittee #2
Appointments
House Counties Cities and Towns
House Transportation
Voting Record
See: Vote Smart
New Legislation
Source: Virginia Legislative Information System
Issues
Civil Rights
Women's Rights and Women's Health
Only a woman and her doctor should be making decisions about a woman's health and her body. I fully support a woman's right to make personal decisions about her health and her body without interference from the state, either in limiting her options or trying to shame her.
Economy
Growing Our Regional Economy
We need to focus on bringing more quality, high-paying jobs to Loudoun County. Northern Virginia is quickly becoming the East Coast hub for technological innovation. We are at the center of core population areas. We have great universities and a well-educated population. Let's take advantage of these resources to fully achieve our potential in space technology, alternative energy, advanced transportation solutions, biomedical research, and federal contracting.
For every $1 Loudoun County sends to Richmond, we get less than 30 cents back, with some estimates putting the amount as low as 18 cents on the dollar. We need to reassess the funding formulas and bring more of our money back to Loudoun County so that we can address our real needs in transportation, education, and public safety.
Education
Investing in K-12 Education
Implementing full-day kindergarten for all children in Loudoun County and making an investment in early childhood development will provide the foundation for children to become positive contributors to our community. While Loudoun is one of the wealthiest counties in the nation, it is still one of only three jurisdictions in Virginia without full-day kindergarten. The state budget is about priorities. Clearly the politicians in Richmond have not acted with urgency regarding K-12 education in Loudoun County.
College Affordability
As the first person in my family to earn a college degree, I know how important a college education is to breaking the cycle of poverty and providing a pathway to achieving the American Dream. In Richmond, I will fight against tuition increases, ensure we are investing in higher education because it is unacceptable that Virginia is now 6th in the nation for having the highest in-state tuition rates. We must break the cycle of saddling our young adults with excessive student loan debt. Since 2009, in-state tuition and fees have increased by approximately 7% annually; increases have been as high as 10% and 13% annually, which is a hidden tax on every parent with a child in college.
Environment
Energy Independence & Protecting our Environment
As a 23-year Navy veteran, I recognize that energy independence and protecting the environment are intertwined and each has been identified as a national security concern. Dependence on fossil fuels decreases our national options on where and when we must deploy the U.S. military and put service members in harm's way. Virginia must do its part in addressing these issues and generate new, high-tech energy jobs by creating a business environment in which renewable energy can flourish.
I will hold oil and gas companies accountable when they pollute our air and water and put our health at risk. I will put the interests of our communities above those of corporate polluters.
Health Care
Expanding Access to Healthcare
For the first ten years of my life, my family and I lived without healthcare, so this issue is deeply personal to me. When my siblings and I moved to the Children's Home, the healthcare professionals there wanted to remove my 16-year old sister's teeth and give her dentures because her teeth were in such bad condition. I'm grateful for the healthcare I received at the Children's Home and from my foster parents and know how important it is to improving quality of life. That is why you can count on me to fight for expanding access to healthcare to all Virginians. I will vote to expand Medicaid here in Virginia to ensure that more Virginians will receive access to life-saving medical treatment and preventative healthcare. In blocking Medicaid Expansion, the Republican majority in Virginia's General Assembly has denied 400,000 eligible Virginians access to health insurance, blocked the infusion of $2.2 billion in federal dollars per year into our economy, and prevented the creation of over 30,000 healthcare jobs. This is unacceptable and, as your delegate, I will fight to make sure Virginians can afford to see a doctor when they are sick.​
Infrastructure
Invest In and Improve Transportation
If you drive anywhere in Loudoun County or Northern Virginia, you are aware that your commute has gotten worse over the last seven years. This situation represents a failure among the politicians of Richmond to proactively represent and deliver on the transportation needs of Loudoun County. Northern Virginia is the economic engine for the state. We need to ensure that the engine is not crippled by gridlock.
I oppose increasing the economic burden of tolls here in Loudoun County as well as on commuter roads Eastern Loudoun families utilize to get to and from work. Since 2000, the cost for an end-to-end trip on the Dulles Greenway has gone from $2 to $6.50. That's a "road tax" increase of more than 320% for the residents of Ashburn, most of whom travel to only one or two exits. We need to either implement "distance-based pricing," which would prorate routes between exits, or purchase the Greenway from the developer and add it to the VDOT system. I will never put special interest money above the interests of you and your family.
Reducing Gun Violence
Law-abiding citizens have the right to own firearms. However, our state government must do more to prevent gun violence and keep our children and communities safe. I support gun safety measures to include: universal background checks, mental health checks, and restrictions on convicted domestic abusers.