Summary
Current Position: State Delegate for District 73 since 2018
Affiliation: Democrat
Candidate: 2020 State Senator
Overview: N/A
About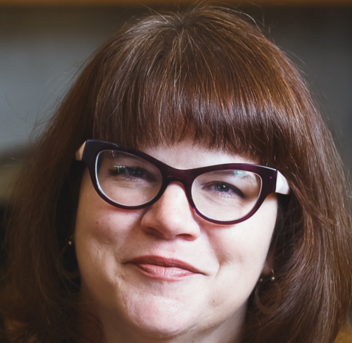 Legislator, Educator, Mother, Candidate for Senate District 12.
Elected in 2017, Delegate Debra Rodman was inspired to run by the simple idea that real people should have a voice in their government. A Fulbright Scholar, she teaches Anthropology at Randolph-Macon College, and regularly uses her academic expertise to serve as an expert witness in US Federal Court where she advocates for families and LGBT refugees fleeing violence.
Debra is a proud mom to two beautiful boys and the wife to Darryl, a Richmond native and member of the Lumbee tribe of North Carolina.
Debra brings her passion – and compassion – as an educator to the General Assembly, fighting fiercely for the improvements to Virginia public education and health care systems that our communities need. As a Delegate, she has worked across the aisle to improve teacher evaluations and raise teacher pay. It is because of Debra and her colleague's advocacy for Medicaid expansion on the campaign trail and in the General Assembly that 400,000 Virginians who previously slipped through the cracks now have access to affordable health care.
It is her mission to remain accessible and present in the community she loves to serve.
A Relentless Fighter for her Constituents in the General Assembly
In the legislature, Debra has earned a reputation as one of Virginia's strongest leaders for change.
A Fighter for Education: As a mom of two children – one with learning disabilities and one considered accelerated — Debra has pushed to invest in our public schools and even delivered a historic 5% pay raise for Virginia public school teachers this year. But she also knows we can do better when Democrats take the majority – our Virginia teachers are still paid almost $10,000 behind the national average and many pay for school supplies out of their own pockets.
As a professor at Randolph Macon college, Debra saw first-hand the effects of a teacher evaluation system that over-incentivized "teaching the test". This year, she successfully lead the fight and worked across the aisle to update how our teachers are evaluated so our teachers are free to teach and our children can have a world-class education. She was recognized by the non-partisan Virginia Education Association as a Legislative Champion for her excellent work delivering this historic improvement.
A Fighter for Quality, Affordable Health Care: Debra will always work to protect and expand Virginians' access to quality, affordable health care. Debra fought tirelessly on the campaign trail and in the General Assembly to expand access to Medicaid for 400,000 Virginians. But prices, coverage, access, everything to do with the health insurance system are still a serious source of stress.
Additionally, women and people across Virginia see Donald Trump's Supreme Court poised to gut Roe v. Wade. Politicians have no place in the decisions someone makes with their doctor. Debra will fight for state-level protections from the White House's attacks on health and reproductive care. In the General Assembly, Debra's legislation and work with key stakeholders to stop insurance companies from discriminating based on gender identification is a landmark accomplishment for making Virginia a more inclusive, welcoming Commonwealth.
A Fighter to Prevent Gun Violence: Henrico recently saw multiple instances of racist vandalism and vandalism threatening gun violence. Virginia was just devastated from a mass shooting in Virginia Beach. 12 years ago our Commonwealth mourned the loss of 33 lives at Virginia Tech. The time for action to prevent gun violence was long ago.
The reality is in 2019, every parent lives with fear when our kids get on the bus to school or go out to play. When children live with anxiety for their own safety, there are lifelong psychological and physical consequences while their young brains develop. Our country does not live up to its promise of equality of opportunity when children grow up afraid to go to school or traumatized by active shooter drills.
Debra has remained strong in the fight to prevent gun violence — fighting for universal background checks, red flag laws, stricter reporting rules when a firearm is lost or stolen, among others.
A Fighter for our Environment: Debra has a masters in Marine Affairs and Policy from the University of Miami's Rosenstiel School of Marine and Atmospheric Science. She serves on the Agriculture Committee in the House of Delegates where she advocates for a responsible shift to cleaner energy sources and fights for clean air and water.
In 2017, Debra was one of the first candidate's to sign Activate Virginia's pledge to refuse money from Dominion and public service corporations. As a Delegate she voted and whipped votes against legislation which weakened the oversight powers of the State Corporation Commission over Dominion Energy. She has also carried legislation to test for increased lead levels in drinking water, and legislation that would strengthen the SCC's ability to curtail overcharges and protect consumers.
Experience
Work Experience
Associate Professor of Anthropology
Education
PhD
University of Florida
2006 to present
BA & MA
University of Miami, FL
1994 to 1997
Awards
Fulbright Scholar (2001)
Style Weekly, Top 40 under 40 (2011)
Personal
Birth Year: 1972
Place of Birth: Tallahassee, FL
Gender: Female
Race(s): Caucasian
Religion: Jewish
Spouse: Darryl Dwayne Lowery
Children: Ronin Lowery and River Lowery
Membership & Affiliation
Temple Beth-El
Fulbright Association
Guatemala Scholars Network
Virginia Interagency Coordinating Council (VICC)
Contact
Legislative Assistant: Samantha Lewis
Administrative Assistant: Dale Monroe
Email:
Offices
Capitol Office
Pocahontas Building
900 E. Main St,
Richmond, Virginia 23219
Phone: (804) 698-1073
District Office
P.O. Box 17278
Henrico, VA 23226
Phone: (804) 698-1073
Web
Government Page, Government Page, Facebook, Twitter
Twitter
Politics
Recent Elections
2017 State Delegate
| | | |
| --- | --- | --- |
| Debra Rodman (D) | 14,697 | 51.5% |
| John Maurice O'Bannon, III (R) | 13,803 | 48.4% |
| Write In (Write-in) | 48 | 0.2% |
| TOTAL | 28,548 | |
Source: Virginia Legislative Information System
Finances
RODMAN, DEBRA H has run in 1 race for public office, winning 1 of them. The candidate has raised a total of $378,424.
Source: Follow the Money
Committees
Committees
Agriculture Chesapeake and Natural Resources
Education
Health, Welfare and Institutions
Subcommittees
Agriculture Chesapeake and Natural Resources – Subcommittee #1
Education – Subcommittee #3
Health, Welfare and Institutions – Subcommittee #2
Appointments
Voting Record
See: Vote Smart
New Legislation
Source: Virginia Legislative Information System
Issues
Source: Campaign page
Old website
Economy
Nothing else matters if you can't find a job, and no one working two jobs should still struggle to pay the bills. Debra will fight to make sure that Virginians have access to jobs that pay fair, family-sustaining wages. To accomplish this, Debra will expand job training programs, both for the young and those looking to transition from declining industries, and will push the Commonwealth to embrace industries of the future, like renewable energy.Debra also believes that Virginia should also work to make college, both four year and community college, more affordable so that our future workforce doesn't start their careers in massive debt. By investing in a stronger education to career pipeline, Debra will not only deliver better jobs for today's workers but also will lay a better foundation for the next generation of Virginians.
Education
Every student in the Commonwealth should have the opportunity to learn and succeed, and to do that, public education should be fully funded and fully staffed. Debra wants to raise teacher pay to ensure that the best and brightest teachers come to Virginia-and stay here. She also wants to increase accountability for charter schools and prevent them from coming into communities against their will and at the cost of existing public schools.Delegate O'Bannon has voted repeatedly in favor of charters and against local interests. He has also allowed a significant staff shortage-15,000 educators-to persist since the recession of 2008.As a mom with a special needs child and as an educator herself, Debra deeply understands the impact and frustration caused by budget cuts and out-of-touch policies. As Delegate, she will defend our schools, colleges and universities to make sure they get the funding they need and that teachers get the salaries they deserve.
Environment
We all want to keep our air and water clean for our children and grandchildren. Debra believes local communities should decide whether they want fracking or pipelines. However, Debra also supports common sense protections for the public that prevent fracking companies from hiding potentially toxic or dangerous ingredients they are using to extract oil and gas.
Health Care
No family should have to choose between their health and their financial stability. Debra will make sure that Henrico families have access to affordable healthcare by expanding Medicaid and implementing programming to ensure that 100% of children have health coverage. Delegate O'Bannon opposed Medicaid expansion and has publicly stated his support for Trumpcare, which would jeopardize protections for 3.4 million Virginians with pre-existing conditions.
Opioid Crisis
The opioid crisis has taken its toll on families across Virginia and our community's response to date has been woefully insufficient. Debra believes that we should better assist families and provide treatment for those suffering from addiction, offering supportive environments that encourage rehabilitation over incarceration.
Women's Health
At a time when vital healthcare for women is under attack by politicians in Richmond and Washington, D.C., Debra will never waver from her conviction that women should always be able to make their own decisions about their bodies. Delegate O'Bannon, on the other hand, has consistently worked to restrict women's freedom of choice. He has voted to defund planned parenthood, voted for trans-vaginal ultrasounds, voted for waiting periods to restrict funding for abortion across the board and has voted for a religious exemption for pharmacists to provide Plan B.
Infrastructure
Our community is at its best when we're interconnected, and this requires well-maintained roads, bike lanes and sidewalks. As Delegate, Debra will work to make Henrico more bikeable and walkable, so that all families can enjoy our beautiful parks. Further, Debra believes that these investments aren't purely about improving our community's well-being, but they are also good business. Debra knows that investments in our roads and bridges grow businesses, increase home values and create good jobs