Summary
Current Position: Dentist
Affiliation: Democrat
Candidate: 2019 State Delegate
Overview: N/A
About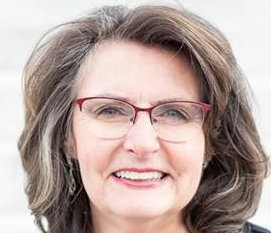 Source: Campaign page
Dr. Elizabeth Alcorn has been a small business owner, healthcare provider, dentist and volunteer in our community for over 30 years.
Elizabeth was born in the Ozarks and raised by parents who both worked in education. Her family moved to Virginia when Elizabeth was young, where her superintendent father was instrumental in desegregating schools in Chesterfield County and Roanoke.
She began her college education at Piedmont Virginia Community College and went on to graduate from the University of Virginia's Medical College of Virginia School of Dentistry. Elizabeth opened her first dental practice in Stephen's City.
As a single mother Elizabeth ran her business while raising her children, Hannah and Skylar, in Winchester, before relocating to Charlottesville and the surrounding area in 2000.
"I want to work for families in my district and not big corporations."
Elizabeth has worked at and served on the board of the Charlottesville Free Clinic, and has volunteered at the Winchester Free Clinic, Winchester Migrant Clinic, Head Start, Bright Starts Preschool program, Donated Dental Program, Charlottesville Baptist Dental Program, Medicaid Dental Expansion, Mission of Mercy, Highland Support Project in Guatemala, International Rescue Committee and the Salvation Army. Dr. Alcorn was also instrumental in forming the Grins program in 2013 with the University of Virginia Infectious Disease department to provide free or affordable dental care to hundreds of HIV patients in central Virginia.
Today, Elizabeth and her husband Gerry live on a small farm in Dyke, VA, growing their own food and sharing the farm with a donkey, mule and family dog. They own a small business building affordable homes in Albemarle County.
Contact
Email:
Offices
Campaign Office
Alcorn for 58th
PO Box 51
Dyke, VA 22935
Web
Campaign Site, Twitter, Facebook
Issues
Source: Campaign page
When we work together we all have an opportunity to thrive.
The status quo isn't serving us any longer. Rural areas like our district are being ignored and left behind, especially by our current delegate.
What will Elizabeth do?
I will work for issues important to voters in our district that will strengthen our families:
Healthcare
Protect Pre-existing Conditions so all Health Insurance protects ALL Virginians
Hold the State Corporation Commission accountable for allowing health insurance monopolies to rip us off in 2018 and 2019
Work to lower prescription drug costs
Blocked by Bell: Voted to REPEAL protections for Virginians with pre-existing conditions this year. Allowed a corporate health insurance monopoly to rip us off in 2018 and 2019 so they could make the highest profits in the USA, leaving many of us and our loved ones uninsured.
Education
Increase State funding for our schools to pre-recession levels and raise teacher salaries to the national average
Elevate skilled trade job training in high school and community college curriculum
Institute a comprehensive universal pre-school and childcare system in Virginia with an income based tuition program.
Allow registered "Dreamers" that have lived, gone to school, and worked in Virginia to received In State Tuition at our public institutions
Blocked by Bell: Increasing state funding of education to levels above 2007, fought the passage of the School Bus Camera law that would penalized drivers that pass a stopped school bus, voted to ban "Dreamers" from receiving in-state tuition even though they and their families live, work and pay taxes in Virginia.
Infrastructure
Bring high speed internet to all areas of the 58th District!
Widen and improve our commuter routes in the 58th District and fix our dangerous roads and crumbling bridges
Fund the opening of Biscuit Run Park and work with county governments to improve recreational opportunities our district
Blocked by Bell: After 18 years in office, our district has vast areas without internet or cell phone access. He has given millions of dollars of tax breaks to Amazon in Northern Virginia but hasn't helped his own district that needs 21st century utilities for our businesses and school children.
Uphold Equal Justice, Equal Rights
Pass the Equal Rights Amendment so all women, our wives, mothers, and daughters can get paid the same as men doing the same job get paid
Repeal the suspension of Driver's Licenses for unpaid court costs
End the School to Jail pipeline in Virginia
Legalize, regulate, and tax Marijuana to end wasteful arrests, prosecution, and incarceration for Marijuana crimes

Blocked by Bell
Repeal of driver's license suspensions for unpaid fines, ERA ratification, women's access to reproductive health, decriminalization of marijuana, make voting easier for Virginia Voters, and changing the age a child can be tried as an adult from 14 to 16 years old!
Build a Green, Innovative Future
Solar and wind power are knocking on our doorstep. Tech companies are searching throughout Virginia for workers. I will work for new policies to enable renewable energy sources that generate well-paying jobs, secure our dwindling natural resources, and support a statewide broadband infrastructure that connects rural parts of Virginia with economic opportunity in the rest of our state, and beyond.
Blocked by Bell
The "Solar Freedom Bill" that would have allowed individuals and local governments in Virginia to produce their own electricity at NO cost to the State
News
Twitter
Videos
Other Videos
Moms Demand Rally 8 4 19
Youtube
Published on August 22, 2019
By: Youtube
Only in America do we have more guns than people. This has got to END! It ENDS this November by voting for Gun Sense Candidates in Virginia.