Summary
Current Position: Non profit board member
Affiliation: Democrat
Candidate: 2019 State Senator
Overview: N/A
Twitter
About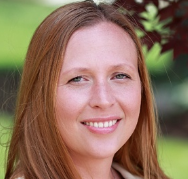 Source: Campaign page
Flourette "Flo" Ketner is the Democratic candidate for the 19th District of the Virginia Senate, which includes all of Salem City and Floyd, and parts of Bedford, Carroll, Franklin, Montgomery, Roanoke, and Wythe Counties. A wife and mother of three young children, she has lived in the New River Valley for over 30 years. She grew up in Floyd County High School and graduated Radford University with a B.S. in English. Currently she lives in Christiansburg and serves on the board of the new non-profit organization Cayambis Institute Of Latin American Studies in Music as the Treasurer.
Raised by her disabled grandmother in poverty, her mother painfully lost her battle with drug abuse and this experience shaped her future. As a member of her community, she experiences the same ups and downs we all have. She pays the same prices for her electric bills, enjoys local events with family and friends, and shops in the same local stores. This community is her heart, home, and a community where she takes responsibility to protect us, our children, and those in need. She wants us to all have the ability to sleep at night knowing that when we wake up in the morning, we are going to have a warm place to live, food on the table, and help when we need it.
She plans to bring these experiences and concerns about rural areas with her to Richmond to ensure that we and our children have the same advancements and opportunities as those living in urban areas so we may acquire the skills needed to become successful in the New River Valley. This is why she is advocating for better roads, last mile broadband connectivity, and to ease the access to affordable healthcare. When elected to office, she will also stand against the proposed Mountain Valley Pipeline, address the opioid and drug epidemic head on, and work for better economic development to support the rights we deserve as citizens.
Experience
Work Experience
Education
Contact
Email:
Web
Campaign Site, Twitter, Facebook, Instagram
Issues
Civil Rights
ERA
Equal rights for women should already be a standard in our state and country. The Virginia State Legislature needs a couple votes to pass this vital piece of legislation, yet the ERA is still not law. We need to acknowledge that women are treated differently than men when we should all be treated equal. The women of southwest Virginia have been betrayed and now they have a new ally in their lives who will protect their basic human rights. We need to end the message that women aren't good enough and prove, once and for all, that we are all equal.
Environment
Southwest Virginia is known worldwide for its beautiful mountains and landscapes. Protecting our backyard from pollution and rising temperatures is paramount for not only the present but the future. Passing new legislation to require permits to change or interfere with waterways should be a top priority. Saving endangered species and our forests is more important now than ever due to the dismantling of federal regulations. The environment includes farms, livestock, and crops. Farms are one of the most important parts of our region's economy and they rely on natural resources to survive. Supporting green initiatives to maintain our natural resources is the best way to ensure to preservation of the heart of our region. Protecting our forests protects the jobs of many and protects our economy. We need to end ecoterrorism and take a stand for our farms, our forests, and our own survival.
Health Care
As a community, we need better access to the healthcare we need. We deserve the ability to reach a life saving 24 hour facility in a timely manner and to have necessary specialists, such as a trained Pediatrician, within a safe distance from our homes and schools. We deserve better and we can properly incentivize our facilities to have additional specialists or offer specialized services for the safety and care of all.
Many of our areas do not have 24 hour facilities within a timely distance. Having them nearby is easily the difference between life or death for someone suffering a heart attack or an accident. We must focus on the health and wellness of our communities.
Infrastructure
Transportation
Quality transportation infrastructure is a necessity in rural Virginia. It is the pathway to our way of life and a healthy economy. Mass Public Transportation is a key component to keep our repair needs down. This is why she will ensure our needs are fully recognized and given a higher priority.
Mass transportation and public transportation are integral to our region and need to be more widely available. This provides affordable alternative level of transportation to jobs, stores, and medical care. It saves drive time on public roads and interstates and reduces road wear. Green buses are available in nearby areas and we can just as easily benefit from them in all areas of the district. Public transportation is a gateway to opportunities for rural areas like ours.
Broadband
Internet is no longer a luxury, it is a necessity for our economy and our citizens. Though we have finally been making moves to expand broadband, we need to ensure that we go to the last mile and have it available to every home. The state has provided the infrastructure for last mile telephone for years because of the necessity and we need to do the same with the quality internet. Providing this level of quality tremendously impacts the quality of life for our communities. Our businesses need better access to customers and our people need better access to the products needed in our homes. Education abilities are greatly expanded. Children and teens have better access to their schools while our working professionals have access to additional training while seeking promotions or to advance skills in their trade. Healthcare access instantly becomes a little more attainable when we have immediate access to the answers of simple and potentially serious medical questions while also aiding in outpatient care.
Safety
Substance Abuse
The Substance Abuse Epidemic has become more severe than before. We have routine reports of criminal arrests, overdose deaths, and even a rise of use in schools. We have to commit to addressing this crisis while addressing our mental healthcare crisis in tandem. We need to put a focus on prevention, early childhood abuse, caring for our citizens with the illness, and putting a strong stop too manufacturing. There are too many violent crimes associated with substance abuse and this is killing members of our communities while putting children in imminent danger. This must be researched and addressed. Stronger resources need to be available to protect and save everyone from this detrimental problem.
Better education for our children is long overdue. The idea of drugs being an issue has been glamorized to children and we need to stop using cartoons and start using age appropriate, intelligent conversations to educate our children of the dangers and threat to life that drugs present. It is time we truly take a stand to save our children and our people.
Run Rights and Safety Laws
We need to focus on the safety of our communities while also ensuring the safety of our farms protecting their livestock. We need to ensure our hunters are safe to catch the wildlife that feeds their families but also prevent children from life threatening instances. Safety is the number one concern. We need to ensure our schools, government buildings, and churches are safe for everyone. Forcing our teachers to acquire permits to carry a weapon while teaching our youth is not a safety measure. Government buildings are protected by security and forcing someone sitting at a reception desk to have a weapon is not a safety measure. Ensuring our families with weapons in their homes are keeping their guns safe utilizing approved gun locks and a secure gun safe is a safety measure.
Our police officers and our loving family members deserve the right to petition the courts about their concerns a permitted gun owner is not in a safe mental state and should be suspended until they feel they are back to good health. This is not simply for the safety of the public but the safety for our community and family members. Suicide is all too common and we should be taking measures to give our family and community members the support they need.